So here are some potential ice cream flavours for PMS sufferers.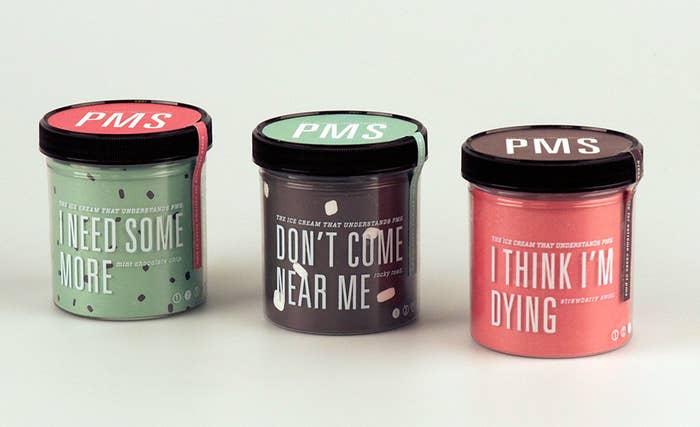 They were invented by Parker Jones, a 21-year-old college senior who's currently at school in Oklahoma.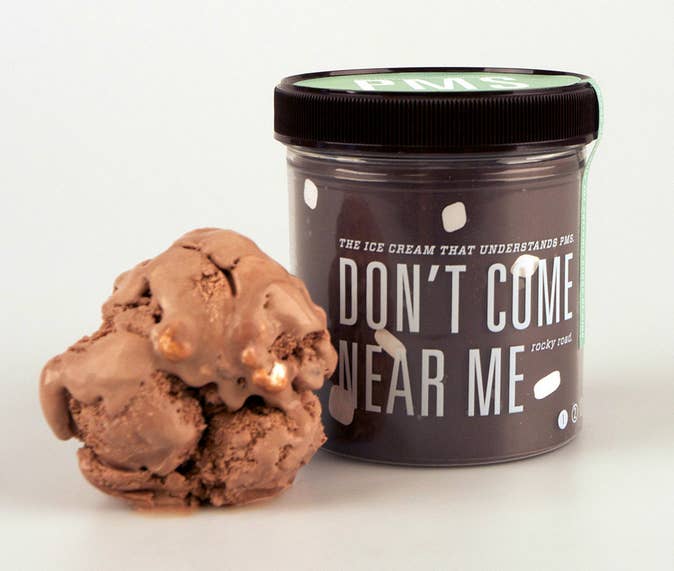 At present, this is just an idea for packaging – albeit a pretty genius one.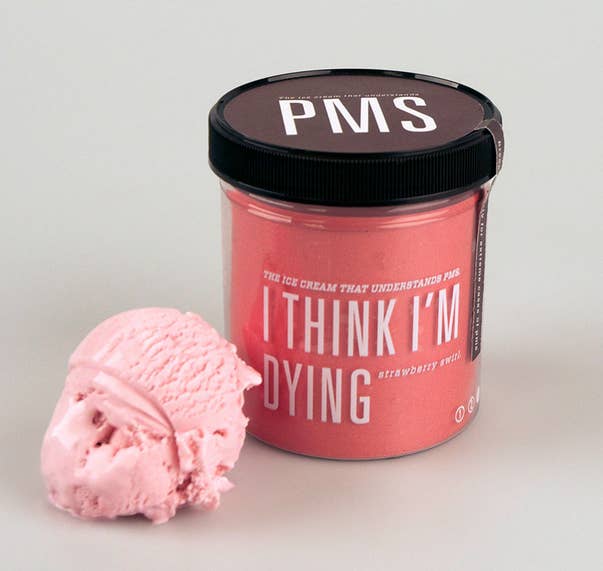 She said: "It's mainly print design for other fictitious companies, but maybe one day I'll be able to use humor to produce real products that will be on shelves or – in this case, freezers – soon!"
Jones added: "I'm gearing up to graduate in May so I'm currently looking for jobs in the graphic design field; so hit me up if you need me!"