Lewis Hamilton Has Apologised After Shaming His Nephew On Instagram For His Princess Dress
The Formula One star shouted: "Boys don't wear princess dresses," at his young nephew.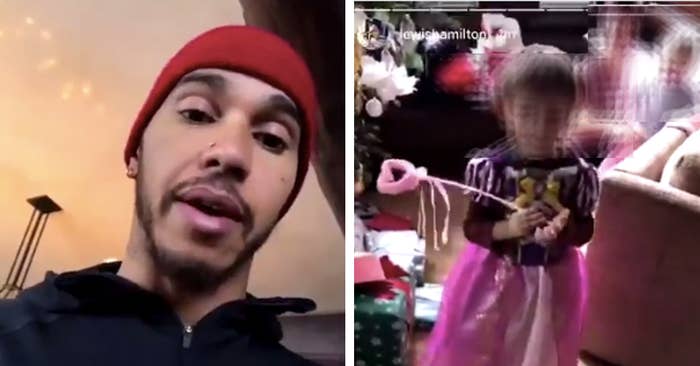 Lewis Hamilton has apologised after being roundly criticised on social media for posting a video of his nephew wearing a princess dress – and mocking him for it.
In the video, which has now been deleted from his Instagram story, Hamilton addresses the camera by saying: "I'm so sad right now…look at my nephew."
The camera then turns to a small boy in a princess dress. 'Why are you wearing a princess dress? Is this what you got for Christmas? Why did you ask for a princess dress for Christmas? Boys don't wear princess dresses," Hamilton says.
After a social media backlash, he apologised on Twitter, saying that he "meant no harm" with the post.
The video was initially met by a furious response.
People pointed out it was really fine for a boy to wear a princess dress.
They called for him to apologise.
He eventually used Twitter to do so, writing: "I love that my nephew feels free to express himself as we all should."