In response to the tragic Charlie Hebdo attack, British satirists, comedy writers, and comedians have spoken out against the attack against those "exercising their comic liberty".
BuzzFeed News contacted some of the leading satirists in the country, and we have also included some of their tweets and quotes from interviews. Here's what they had to say.
Martin Rowson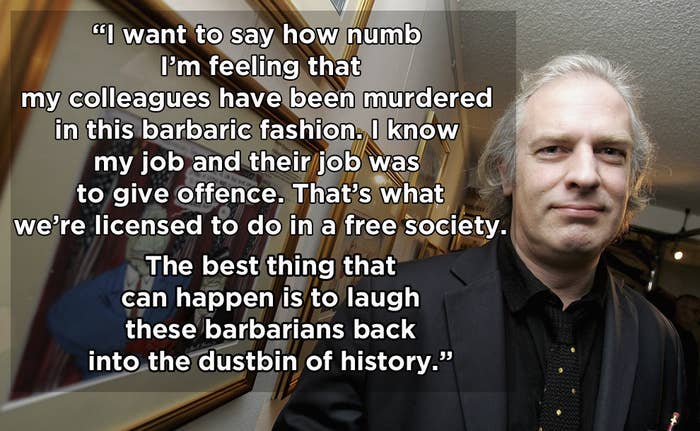 Graham Linehan
The Father Ted writer told BuzzFeed News:
I'm getting sick of the word "but". You frequently see it following the words "The attacks in Paris were terrible". There is no "but". The finger-wagging about irresponsible cartoonists is not only a dereliction of the duty to defend freedom of speech, but a betrayal of Ahmed Merabet, the Muslim policeman who was also killed yesterday.

Actually, I am going to use a "but".

It's said that good satire punches up, not down, and some of Charlie Hebdo's satire didn't seem to meet that requirement (although even that is hard to confidentially state without a grasp of French language and context), but that's not an excuse for murder and never will be, so snap out of it, and stick your "buts" up your butt.
Steve Bell
Viz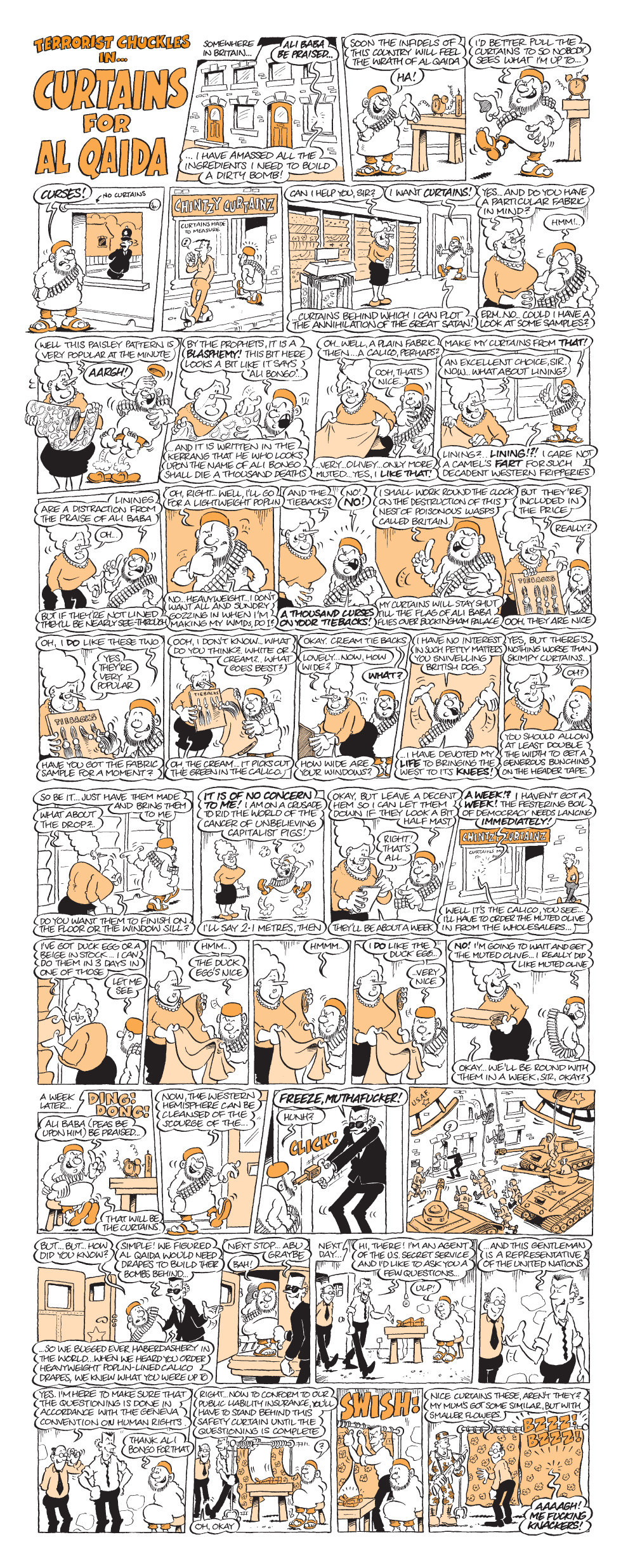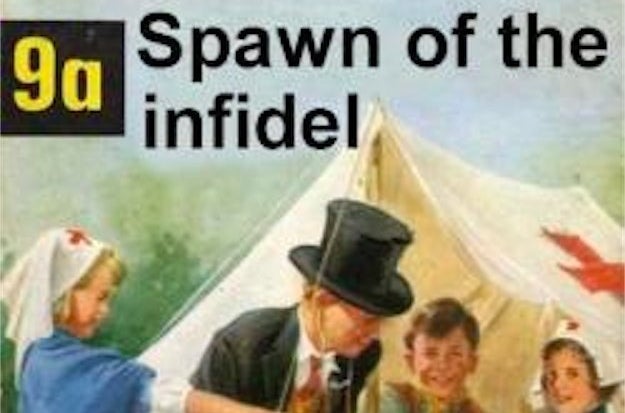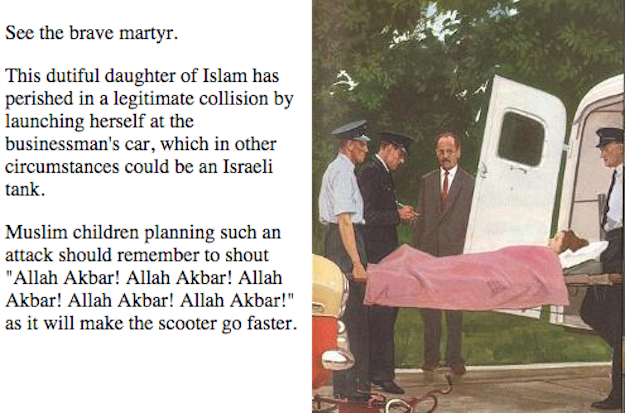 BuzzFeed News approached the Thick of It writer for comment: he pointed us to a spoof Ladybird book by him and his brother.
Dave Brown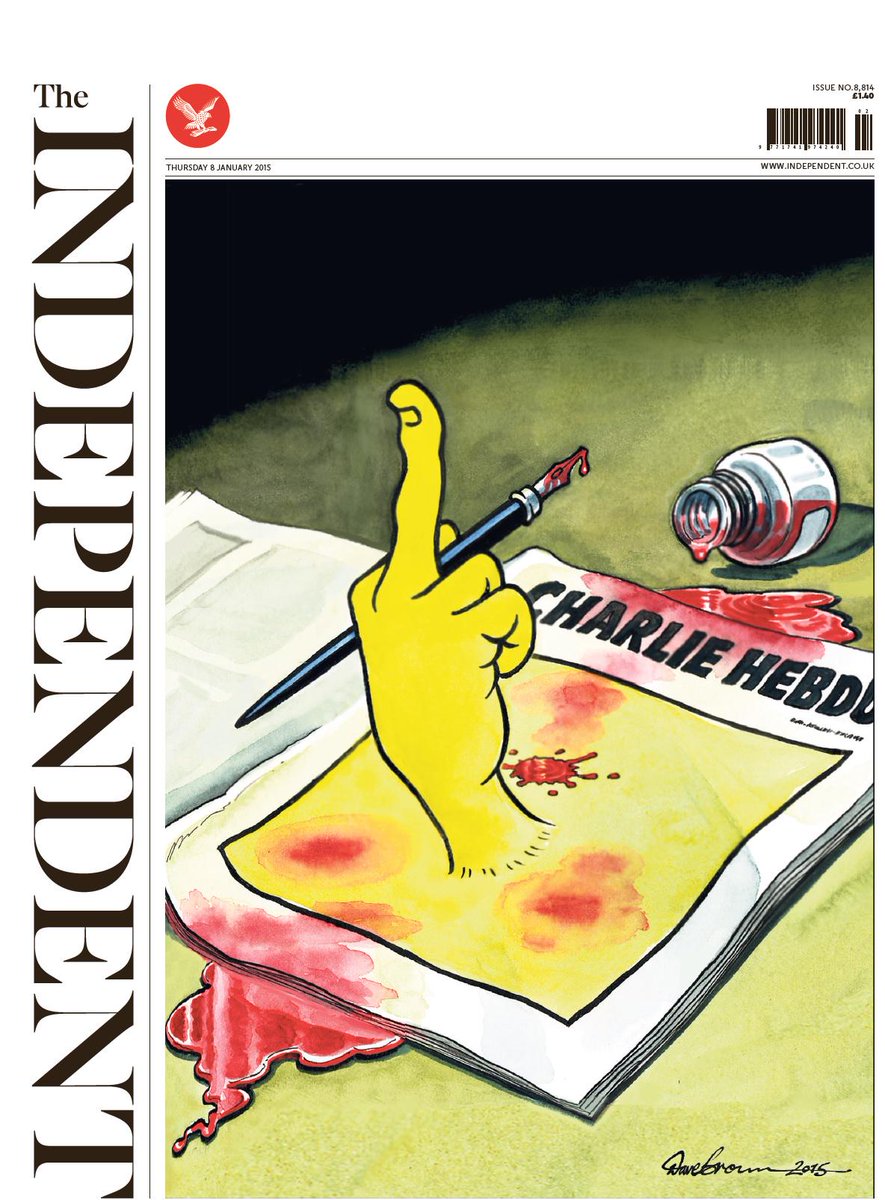 Ian Hislop
Matt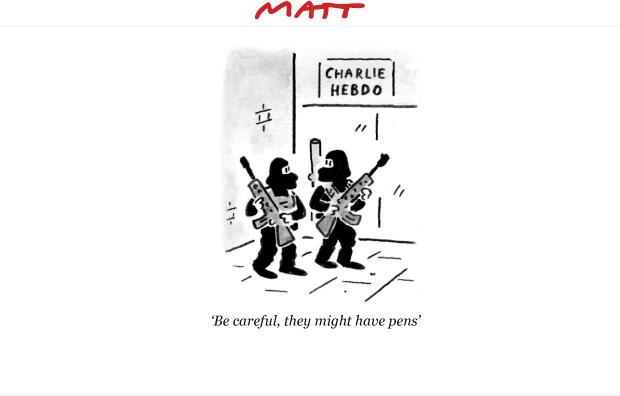 The Daily Mash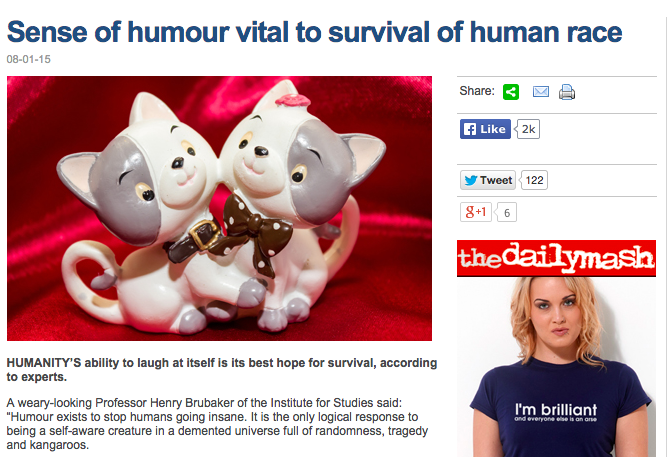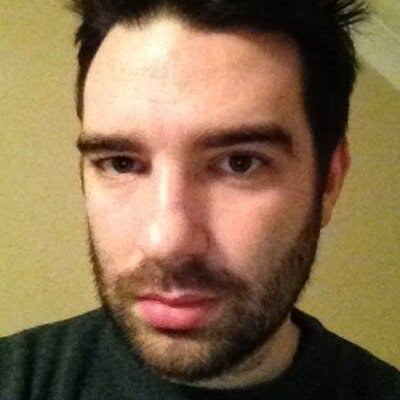 The Telegraph's sketchwriter pointed BuzzFeed News to his piece today on the issue. In it, he writes:
Here's a theory. Terrorists aren't offended by cartoons. Not even cartoons that satirise the Prophet Muhammad. They don't care about satire. For all I know they may not even care about the Prophet Muhammad.

Instead, they merely pretend to be offended by cartoons, in order to give themselves a pretext to commit murder.
Deacon argues that today's events are "beyond satire", and that the terrorists "won't 'win' if we fail to reproduce cartoons. I think the terrorists 'win' if we leap up, gulp down their bait – and hate Muslims."
Dara Ó Briain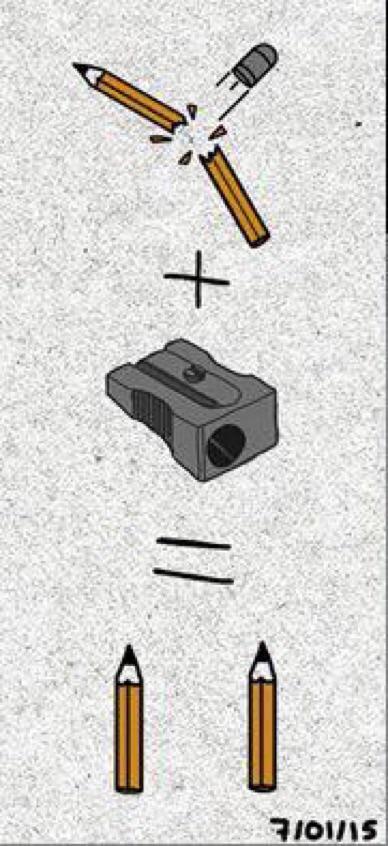 Tiernan Douieb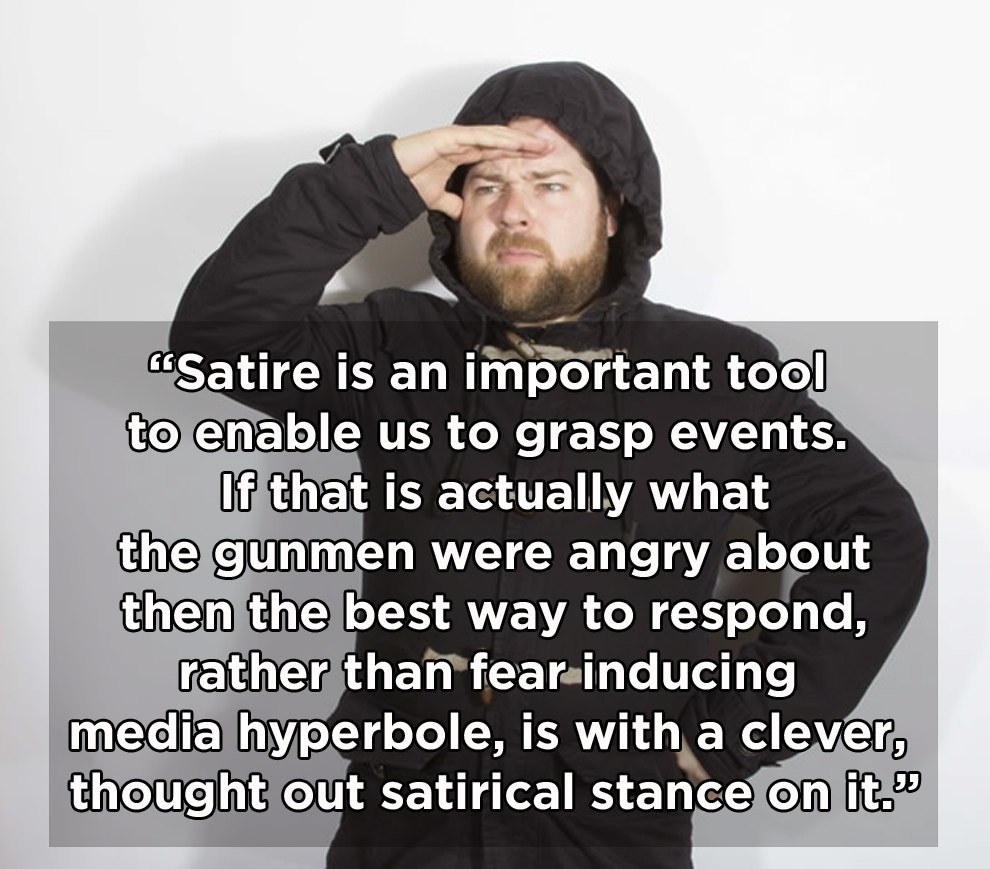 Shappi Khorsandi
James Walmesley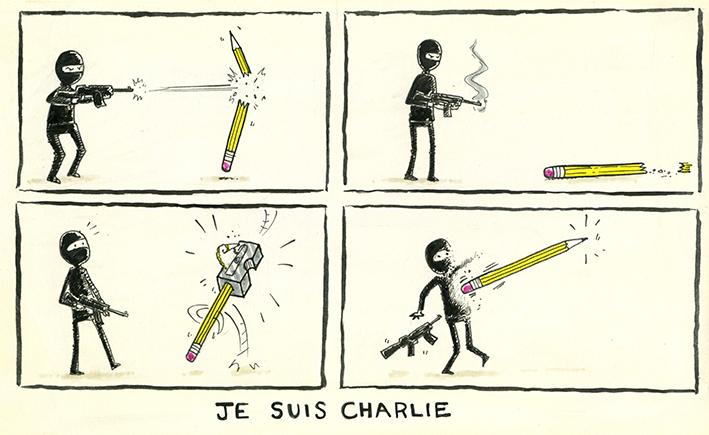 Omid Djalili
Mark Thomas
BuzzFeed News will be updating this post as we receive more statements.