Abitur exams (abis) are the equivalent of 'A' Levels in the UK.
But this kid called Phillip Langen has come up with a pretty genius ruse. He's put in a Freedom of Information request to the German Ministry of Culture to see the exam papers before they're released.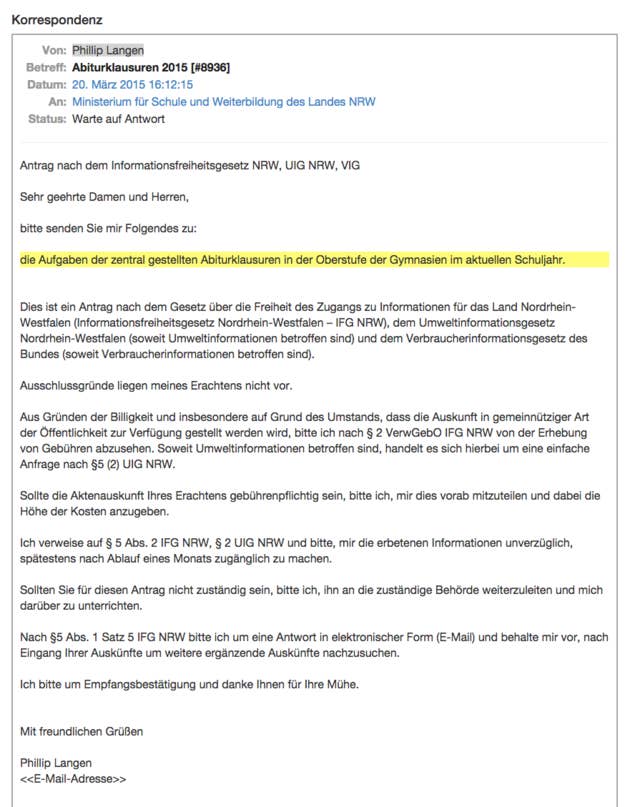 So far though, he's just got an automatic response.
And it turns out he's not the only one.