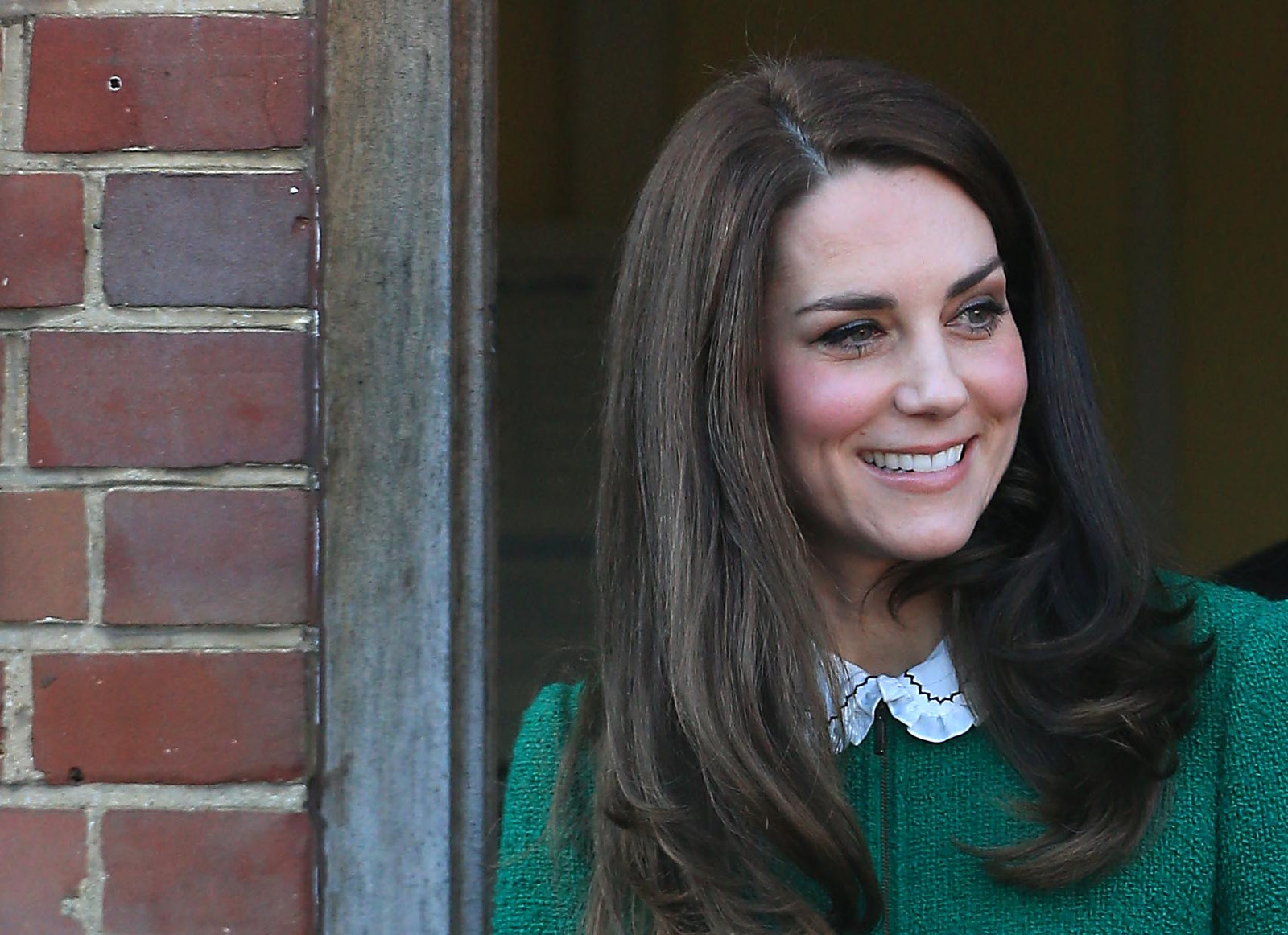 President Trump today announced he would be making an official state visit to Britain this year. This will involve an official banquet – Trump will meet the Queen and "other members of the Royal Family".
It's not known if one of the other members he meets will be the Duchess of Cambridge, but if he does...
This tweet might make things a little awkward.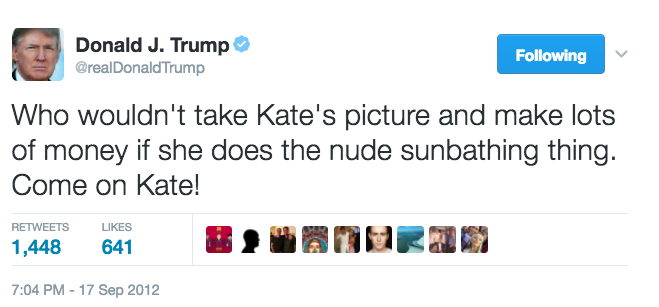 As it happens, six people have recently gone on trial in Paris, accused of profiting from topless pictures they took of her while she was sunbathing in the south of France.
Middleton's lawyer has told the court that she and Prince William – whose mother Princess Diana died after a car crash following a pursuit by paparazzi – suffered a "grotesque breach of privacy" and felt "violated" after the pictures appeared in a magazine in 2012.
At the time of Trump's tweet, people weren't especially happy.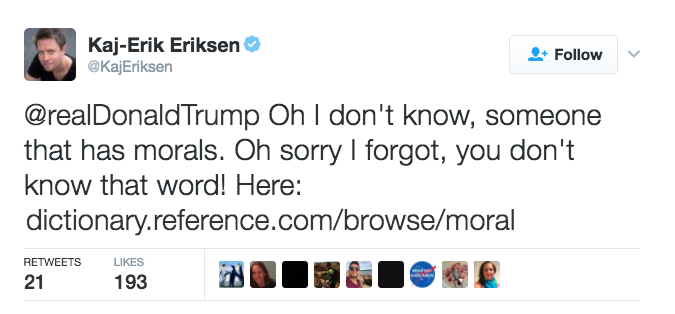 And now they're sharing it again.

Still, at least there aren't any other deeply cringe statements about the Royals lurking on his timeline.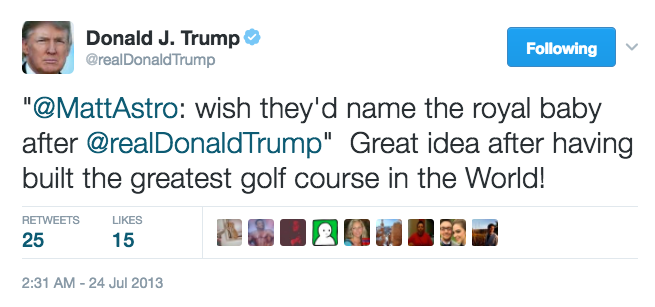 Oh dear.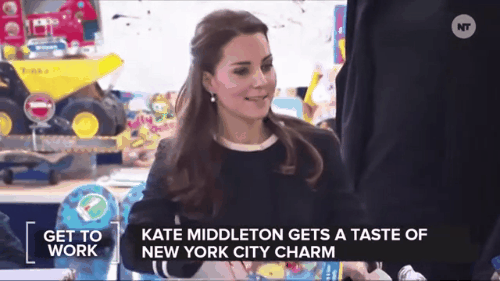 UPDATE
It initially seemed Trump's tweet urged Middleton to allow more photos to be taken of her.
However, another of his tweets from that time appears to show his exhortation "Come on Kate" means the photos were, in Trump's view, her own fault for sunbathing naked on a private beach. 🙄🙄🙄
People didn't like that tweet very much either.