A Reminder That Donald Trump Defended The Paparazzi Who Took Nude Photos Of Kate Middleton
Trump blamed Middleton for the photos being taken.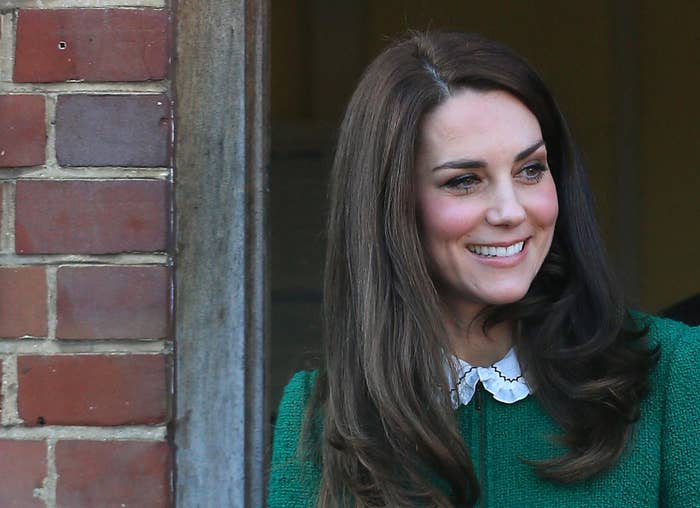 Ahead of Trump's meeting with the Royals... this Tweet from 2012 is being re-shared.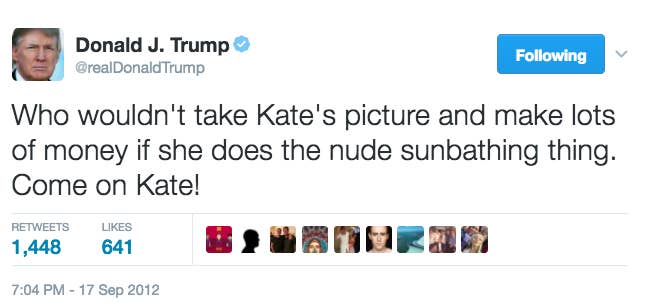 In 2017, Kate was awarded damages after a court found that her privacy had been invaded by paparazzi who had taken topless photos of her on holiday using a zoom lens.
Middleton's lawyer told the court that she and Prince William – whose mother Princess Diana died after a car crash following a pursuit by paparazzi – suffered a "grotesque breach of privacy" and felt "violated" after the pictures appeared in a magazine in 2012.
Still, at least there aren't any other deeply cringe statements about the Royals lurking on his timeline.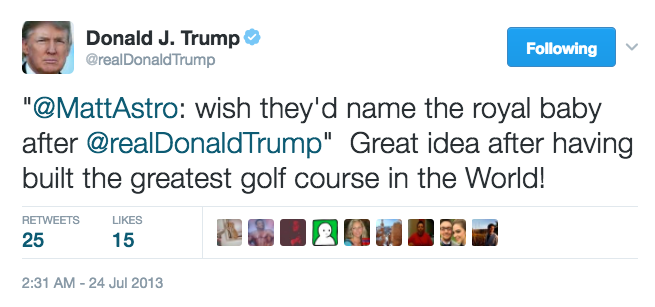 It initially seemed Trump's tweet urged Middleton to allow more photos to be taken of her.
However, another of his tweets from that time appears to show his exhortation "Come on Kate" means the photos were, in Trump's view, her own fault for sunbathing naked on a private beach. 🙄🙄🙄