The Government Backs Down Over Its Decision To Back Down On Cigarette Packaging
If you u-turn over a u-turn then it doesn't look like a u-turn any more.
Last July, the Government decided it wouldn't be introducing mandatory plain packaging for cigarettes.
Which was kind of odd, because the measure was supported by the public (by 62%), and by GPs.
The Government said there wasn't enough evidence it worked. The opposition claimed this man was behind the U-turn:
People will rightly wonder if the Government is breaking its promise, despite the medical evidence and the wishes of British families, in order to please its friends in big business. David Cameron needs to explain why he's doing it, when he decided, whether Lynton Crosby had any input into the decision, and whether he was aware of Lynton Crosby's alleged business interests when he appointed him.
On top of that, there were Department of Health minutes which showed lobbyists from the industry told government officials the move would lead to job losses.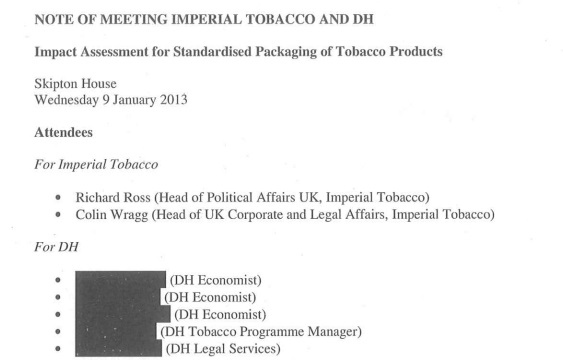 Even some Tories were angry. Crosby said certain "barnacles" had to be scraped off the Tory boat – and this was perceived to be one of them.
But now all that's changed.
The Government is to announce an independent review of cigarette packaging in England. Back in July it said that it wanted to see the results of a pilot scheme in Australia, which was the first country to introduce it, before deciding whether to copy it.
Labour don't see the point of another review.

Noted.

We are no further forward, all we have got is another review to buy off critics in the House of Lords. We have already had a Department of Health review which has looked at the evidence that found that this is effective [...] There have been at least seventeen reviews that I have been made aware of.
The evidence out of Australia - who in their extreme unwisdom have volunteered to be the guinea pigs on this - indicates no change. And the black market in cigarettes has jumped markedly
It didn't go down all that well on Twitter.

We are asking a leading paediatrician to look at it. Andy Burnham is wrong to say we ruled this out in the summer. We have listened hard to both Houses of Parliament during last week [...] Everything they said about us being in hock to the tobacco industry is proved silly today. People do feel strongly. This is about children's health.