Beer Is Cheaper Than Mineral Water At Some Supermarkets
Channel 4's Dispatches finds a man can breach his recommended daily alcohol limit for £1.
Three of the UK's biggest supermarkets have been found to sell beer at such low prices that it is cheaper than some mineral water.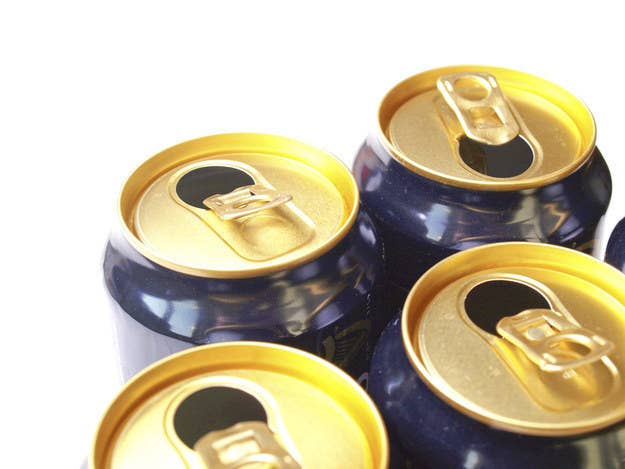 A Dispatches investigation into cheap alcohol found the cheapest lager was being sold by Tesco, which is selling multipacks of Fosters, Carlsberg and Carling for the equivalent of 69p a pint. Tesco's 750ml bottle of Perrier was on sale at 73p a pint – as of noon 23rd June.

Asda and Tesco have been selling 2 litre bottles of their own-label cider at £2.25, meaning a man could drink more than their recommended daily limit of alcohol for £1 and a woman for 75p.
People's personalities haven't changed in the last 30 years, you know, human nature hasn't changed, what's changed is their environment. What's changed is that they're having cheap booze pushed at them by retailers… and their priority is to increase their profitability.
Price is clearly not the solution.. A change in lifestyles… has led to increased demand for alcohol sold in supermarkets. People buy in bulk to take advantage of value and share… or consume over a long period. We recognise there is still a way to go but the efforts of retailers working with Government to give clear health information [and] reinforce health messages… are having an effect and we are committed to continue to build on these.
The Cost of Cheap Alcohol: Channel 4 Dispatches, will be shown at 8pm tonight.
This post has been updated to meet attribution standards.