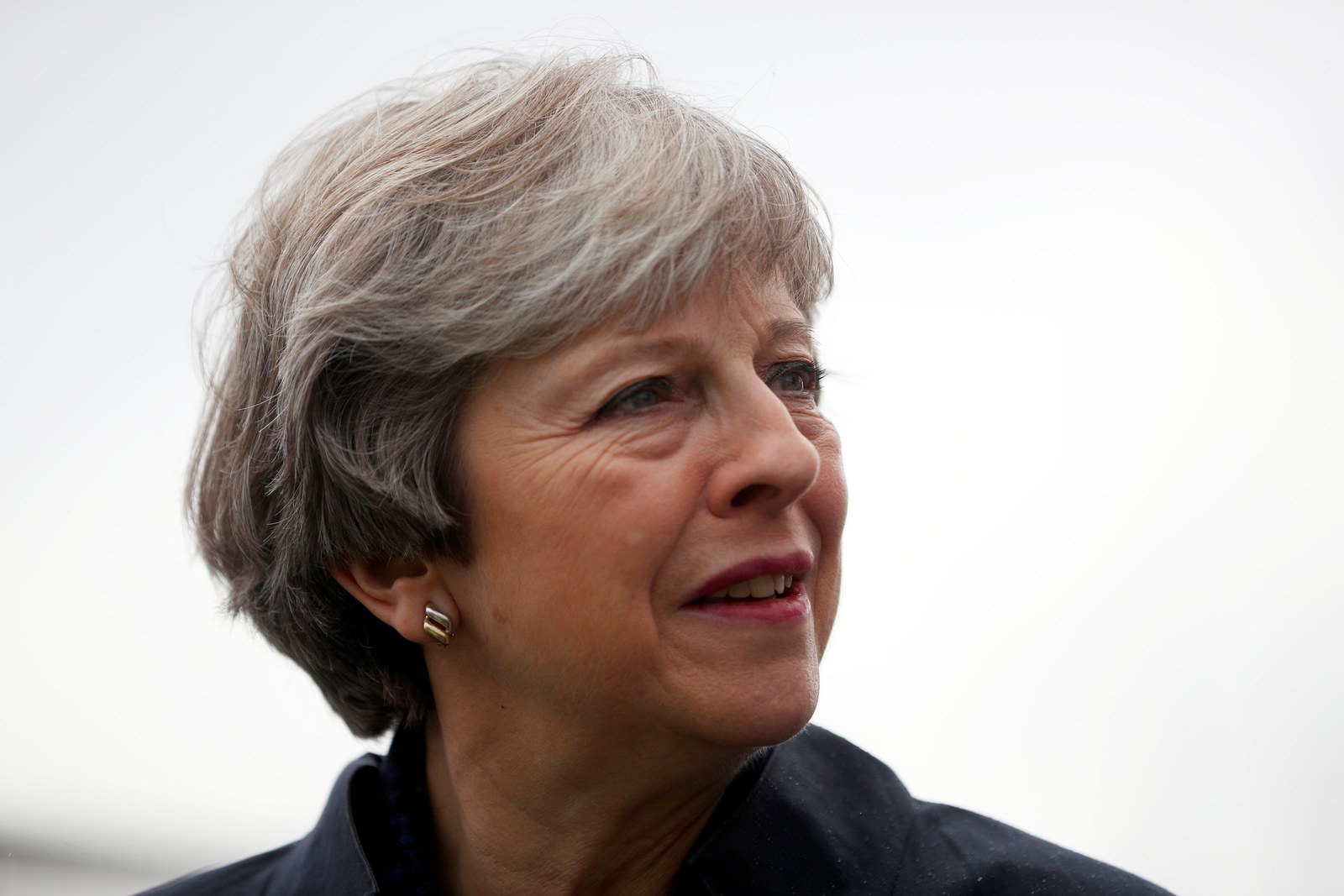 Theresa May has vowed to expose and confront the "uncomfortable" truths of racial inequality in Britain, following an unprecedented audit of public services.
The Race Disparity Audit, the most extensive review of its kind ever undertaken, is set to be published next week. The audit will look at how people of different backgrounds are treated across various areas of the state, including health, education, employment, and the criminal justice system.
It will show huge differences in outcomes for ethnicities in different parts of the country, as well as significant disparities between different ethnic minority groups.

May said: "In doing this ground-breaking work we are holding a mirror up to our society. The idea itself is not new – Charles Booth's maps of rich and poor areas in Victorian London drew attention to hardship that was too often hidden – but this focus on how ethnicity affects people's lives will present findings that are uncomfortable."

The report has found employment rates are far higher for white people – 75.7% – than for black and minority ethnic (BAME) groups – 63.9% – across the country as a whole. It also shows that white pupils from state schools had the lowest university entry rate in 2016, and that more than 9 in 10 headteachers are white British.
It also shows that 2 in 3 white British householders own their home, though only 2 in 5 householders from any other ethnic group do.
The results are set to be published on a website, Ethnicity Facts and Figures, that will be set live on 10 October.
The prime minister is planning to set out targeted action in areas with large gaps in employment, including:
Expanding successful mentoring programmes to help people into work.

Targeting additional traineeship programmes to help young people. These offer English, Maths and vocational learning alongside a work placement to 16- to 24-year-olds to help them prepare for employment.

Working with employers large and small to help close the employment gap, including in identifying good recruitment practices.
May said: "My most fundamental political belief is that how far you go in life should be based on your talent and how hard you work – and nothing else. Britain has come a long way in my lifetime in spreading equality and opportunity, but this Audit will be definitive evidence of how far we must still go in order to truly build a country that works for everyone."

Experts working to address racial inequality in Britain have welcomed the audit, but said that it is only valuable if it leads to "concrete change on the ground", adding that concerted action needs to be taken to address the problem – not just by government, but also by employers and individuals.
The Equality and Human Rights Commission chief executive Rebecca Hilsenrath said that "race inequality is entrenched in our society and we need to stop deluding ourselves that it will somehow improve without sustained and coordinated effort on our part", adding that "we urgently need a comprehensive race strategy bringing in all parts of government to face these inequalities head on and ensure black and minority ethnic people are not left behind."
Dr Omar Khan, director of the race equality think tank the Runnymede Trust, said: "We welcome the publication of the racial disparity audit and the commitment of the government to publish these data. The prime minister understands this is about action not just data.

"Addressing the problem will be a huge task but it is achievable with political will. Once the details of the audit are digested, we want to see a comprehensive and government-wide plan with the goal of eliminating racial barriers in a generation.
"Doing so will require joined-up government, but also action from employers, service providers and individuals, and the active engagement of black and minority ethnic communities."
While Chris Murray, Research Fellow in the Migration Team at IPPR, added: "It's obviously good to get more data on the different treatment of ethnic groups across a range of public services. But much of this we've known for a long time.
"The real story is not that discrimination exists, but that not enough has been done to tackle it. Now we need action to get to the root of these disparities and close the gap between ethnic groups. That means tackling all types of disparity and inequality, including when White British people fall behind.

He went on: "IPPR has called for a locally-led approach to tackling ethnic disparities in the labour market, giving local areas new powers and funding to help broker opportunities between young people and employers and address discrimination in recruitment practices.
"The Race Disparity Audit will be a useful step only if it leads to concrete change on the ground. Government – both national and local – must take serious action to address the inequalities the new data show. Because on its own, an audit changes nothing."
Dawn Butler MP, Labour's Shadow Minister for Women and Equalities also criticised the fact that the audit was set to be published several months behind schedule.
"The delay in publishing this report is yet more evidence of a Government that is all talk and little action", Butler said. "Theresa May promised to publish the findings of this audit before summer 2017, but has instead sat on the data for months.
"I am glad the data I requested from the Prime Minister three months ago when Parliament was sitting will finally be published, but Theresa May has questions to answer on why it he taken so long to shine a light on the "burning injustices" she promised to address over a year ago.
"This morning, the Prime Minister said the audit's findings would prove difficult reading. When the report is published, it must be in a full and transparent manner and proposals must immediately be brought forward to tackle racial disparities. We cannot wait another year."