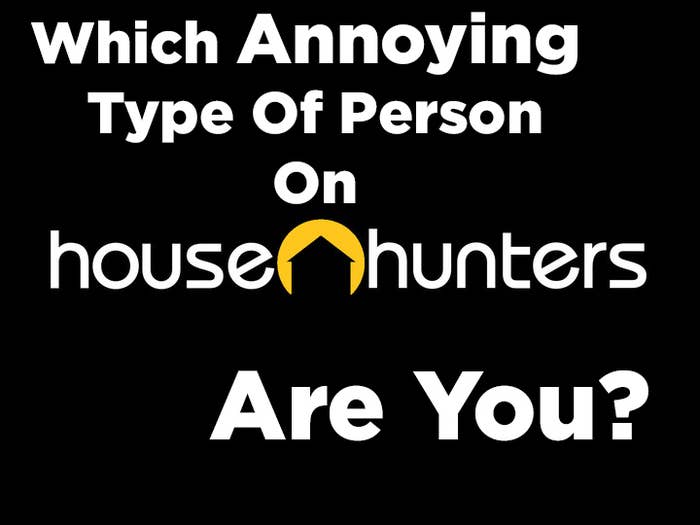 Pixar

HGTV

I had a dream about her the other night.

I'll keep sending HGTV hate mail until she returns.

I actually prefer the soulless disembodied voiceover.

Don't remind me or I'll start crying.

They could make a broken oscillating fan the host of this damn show and I'd still watch.

I'm glad she's gone; maybe now they'll wise up and put ME in charge.

She's in reruns so much I didn't even know she'd left.

It's way too small; I need room for all my stuff!

It's way too small; me and my boo need more space!

It's much too big; I want to feel cozy and quaint!

There's a massive infestation of some kind.

I hate being so close to my neighbors.

I'm totally over living with roommates.

I can't stand being so far away from everything.

I wanna get away from it all.

There's no sunlight; it's where plants go to die.