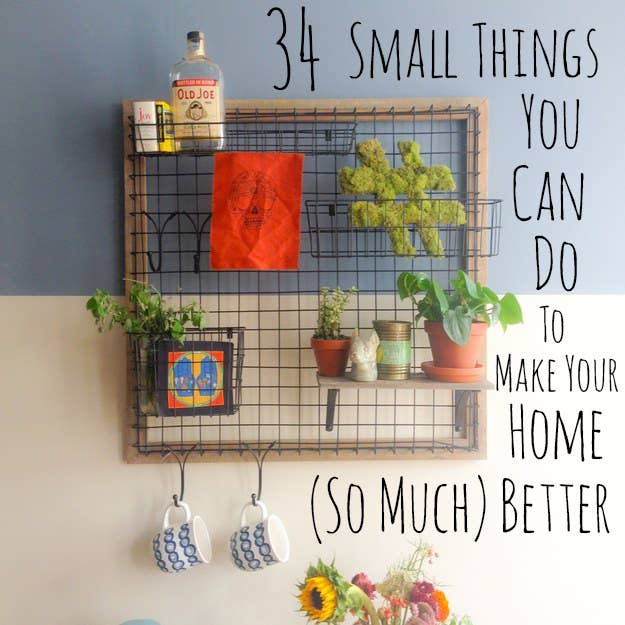 1.
Even seemingly useless things can become building materials.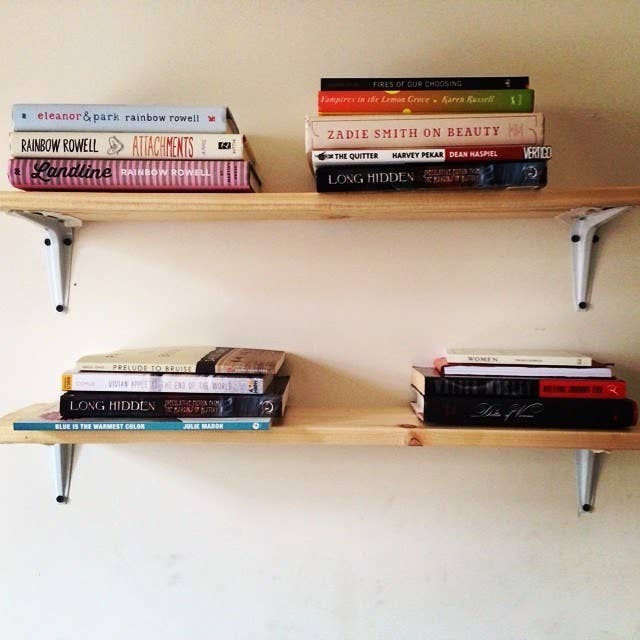 2.
Create privacy even when you have see-through doors by frosting the glass yourself.
3.
Tables don't always have to be tables.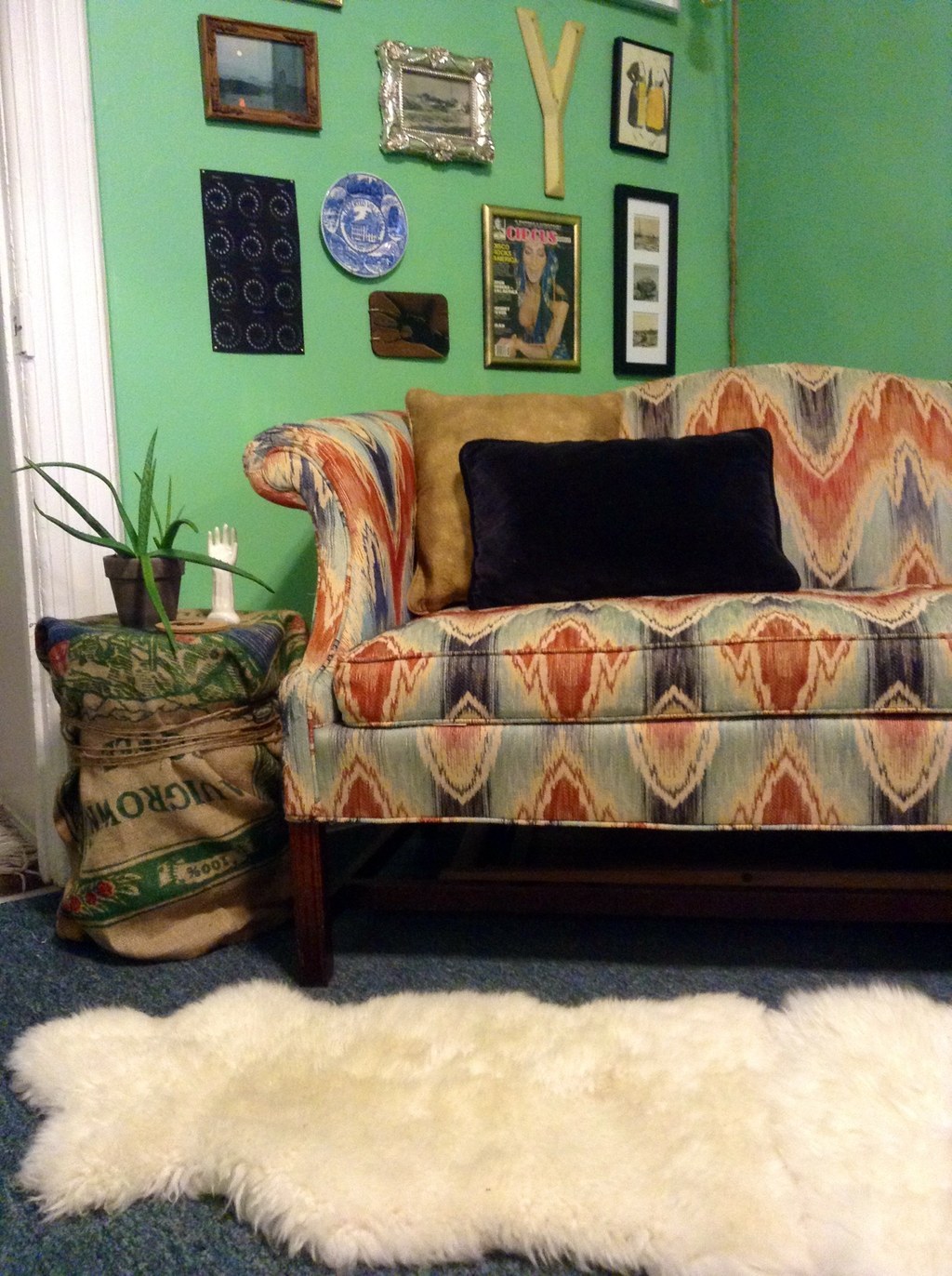 4.
Make gardens out of unexpected items.
6.
Plants — especially when they're different sizes — can make a space look so much livelier.
7.
Hack an Ikea bookshelf if you don't want to cover up your walls with bulky furniture.
8.
Stain or paint cheap furniture to really make it yours.
9.
Wall art doesn't need to be complicated or pricey.
10.
Repurposing is way cheaper than the Anthro/Urban Outfitters/West Elm alternative.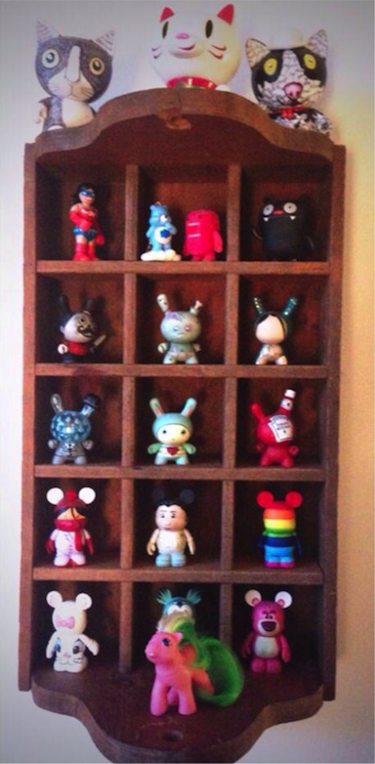 11.
(Especially when the thing you want is...unusual.)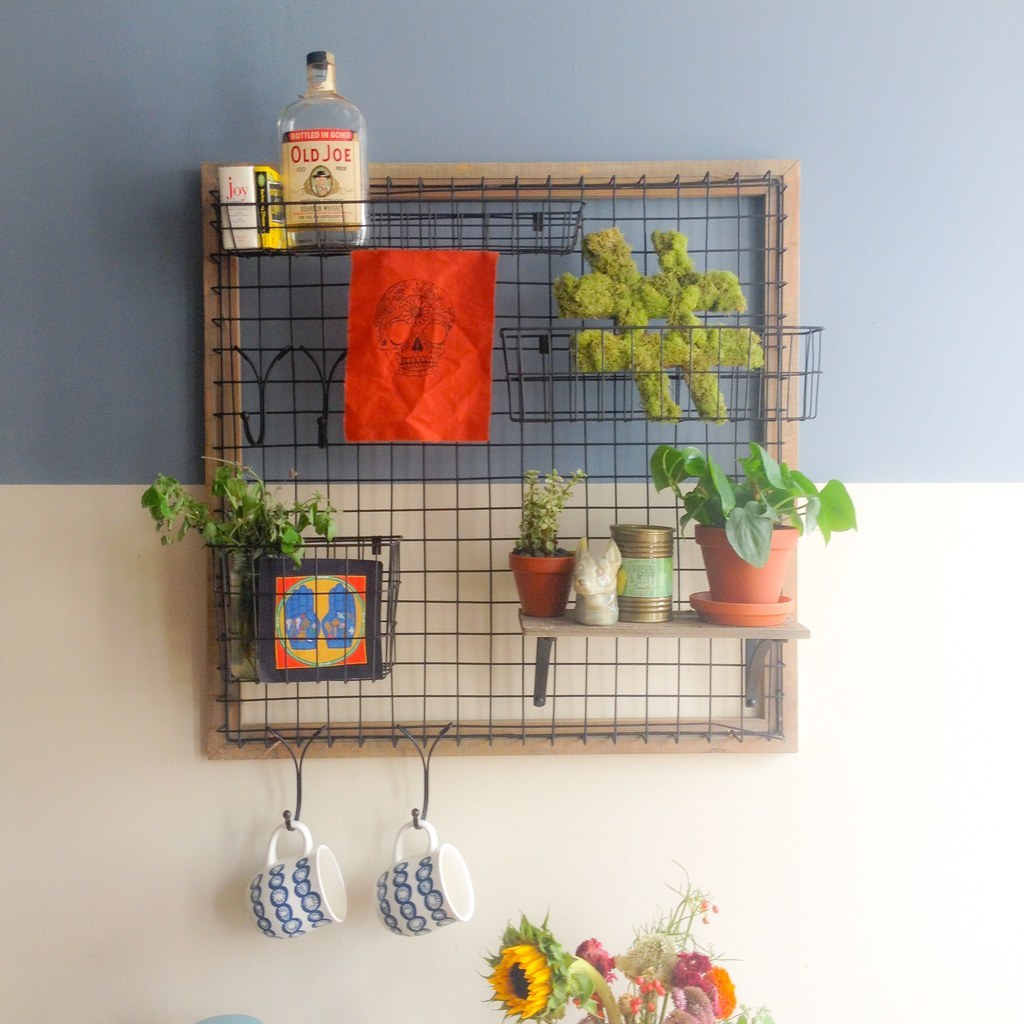 12.
That said, a few nice pieces of hardware can make a ton of difference.
13.
Well-hung twinkle lights don't look dorm-y (and can help offset a crappy overhead lamp. )
14.
Framing isn't the only way to display art.
15.
And you don't necessarily have to hang your art on the wall.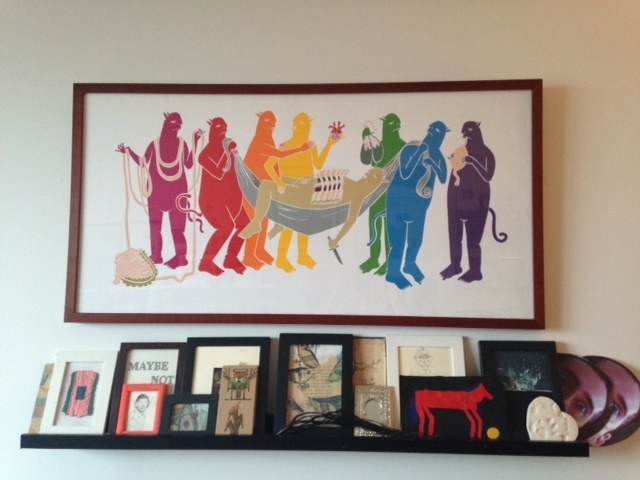 16.
Making your own headboard is way easier than it looks.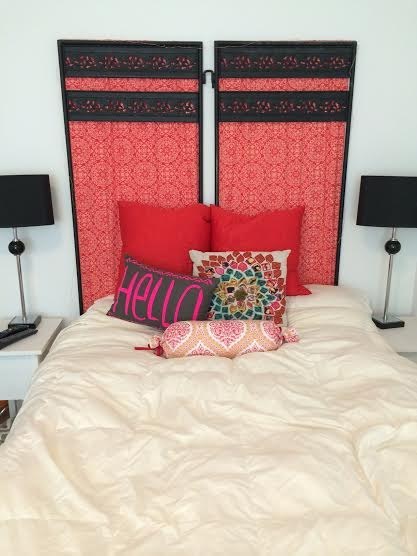 17.
If you hate your lighting, just add more.
18.
Don't forget to spruce up your shelves.
19.
Add a touch of the paranormal.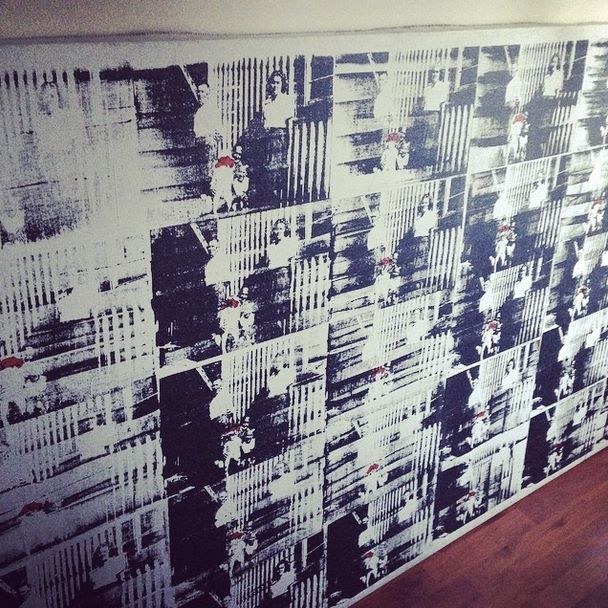 20.
(It keeps your guests on their toes.)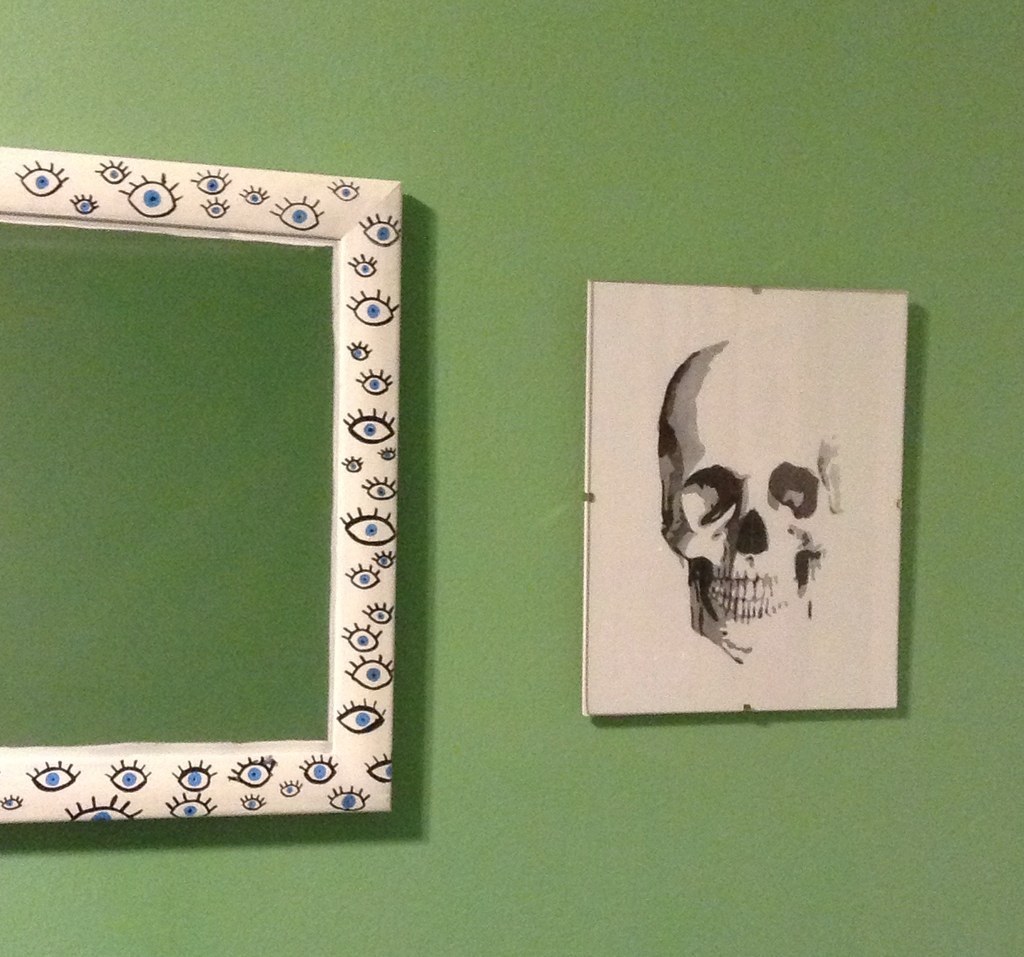 22.
Turn the thing you loathe into the thing you love.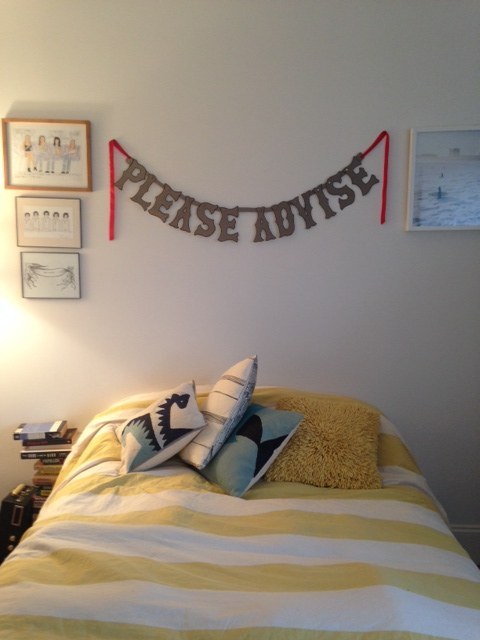 23.
Even the tiniest gardens still have room for a few flowers.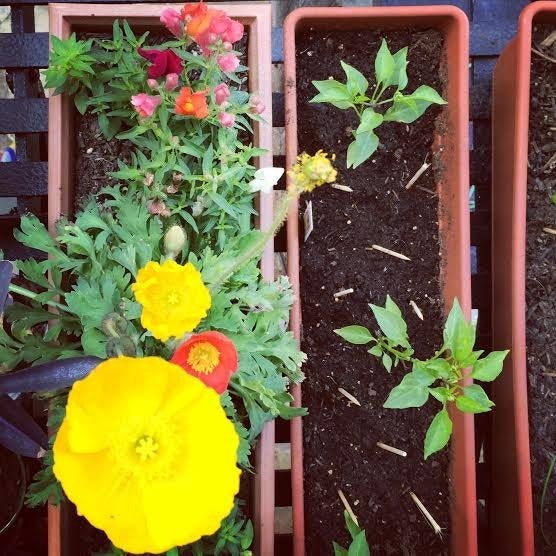 "After only planting herbs in my tiny fire escape garden for a few years, I finally gave in to my more whimsical instincts and planted some flowers (poppies and snapdragons) this spring. Occasionally I'll snip a few and put them in a vase, but mostly I just enjoy seeing their pretty little faces right outside the window. They make me so happy! Flowers rule! Don't not plant flowers!"
24.
Accent walls are our lord and savior.
25.
Add a personal touch with DIY coasters.
26.
If a piece of furniture doesn't totally work for your purposes, modify it.
27.
Like, you really need not spend any money whatsoever.
28.
Craigslist has the best gems.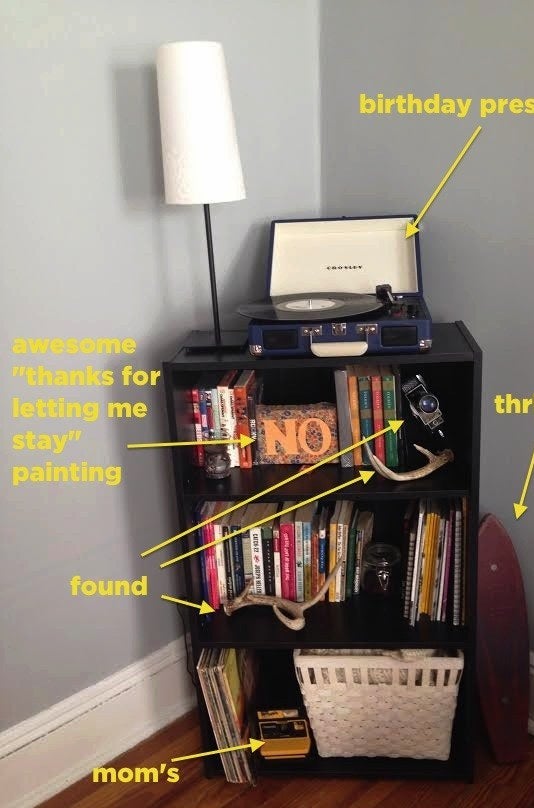 "Also: My kitchen has no counter space so I brought this Craiglisted cart all the way from the Lower East Side to Astoria (I live very far from the subway). It was a very fun night (not)."
[Ed. note for people who do not live in New York City: that is a distance so vast that many lesser mortals have turned back and/or perished in the charge.]
29.
Even a small dining space can feel open and bright if you set the area apart with a rug and some art.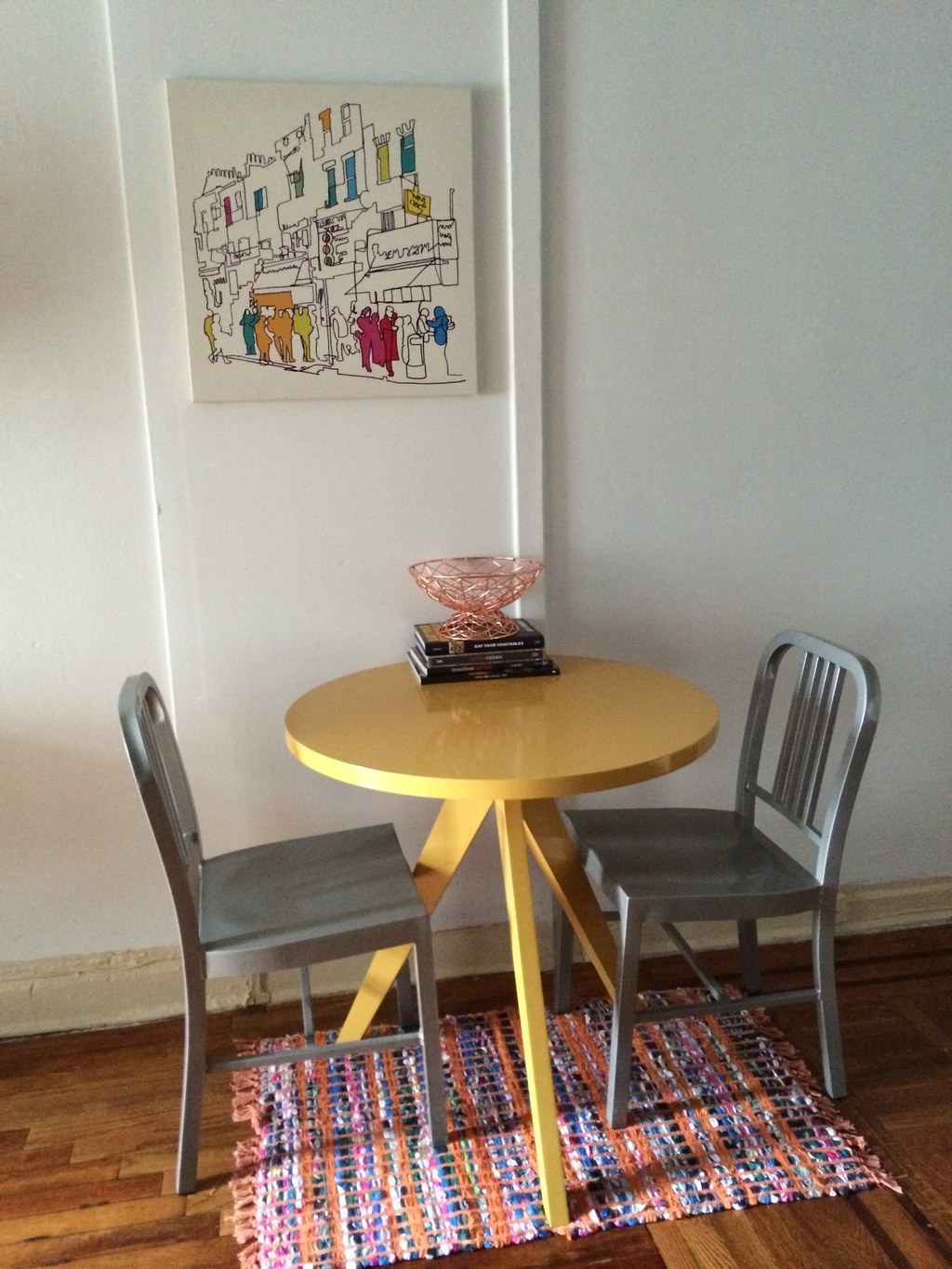 30.
Don't have the right tools? No problem.
31.
Never underestimate the power of moms. (Or wine.)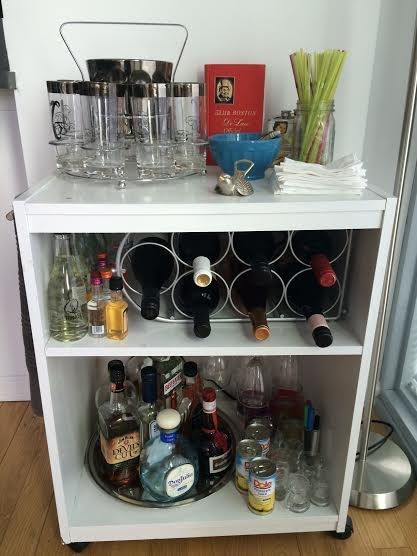 32.
Simply rearranging your books can work wonders.
33.
Especially if they're COLOR-CODED.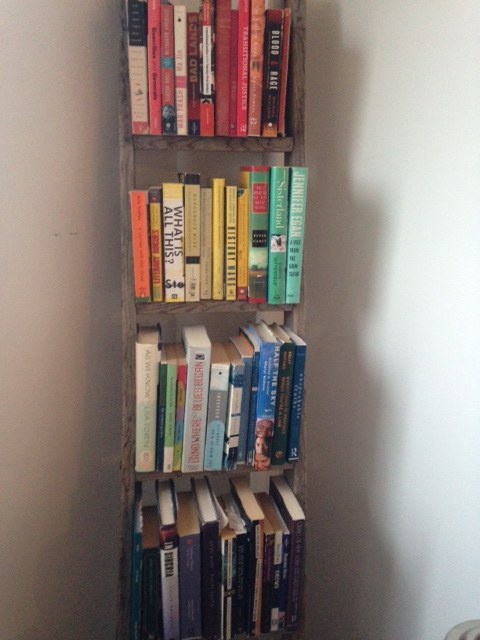 34.
Sometimes all you need are some tchotchkes and a dog/footrest.
Do you have any tips, tricks, or details in your home you're especially proud of? Show 'em off in the comments!