From the very beginning of Chris Rock's monologue, we knew something big was coming.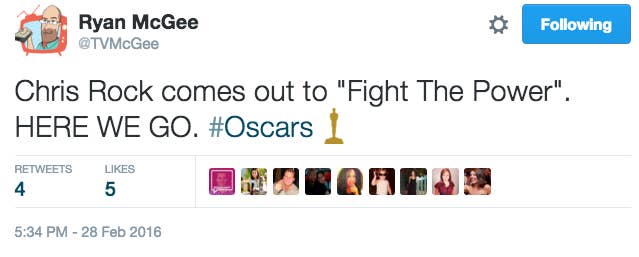 Needless to say, things got real REAL FAST.
As Rock addressed #OscarsSoWhite with jokes about the violent history of racism in America, the camera panned to the audience and it was a great spectrum of human emotion.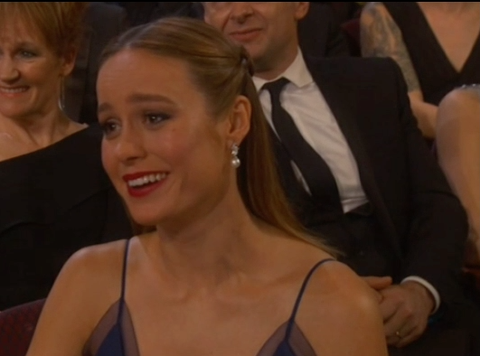 Rock's monologue was undeniably 🔥, but people at home couldn't help but notice a bit of awkwardness.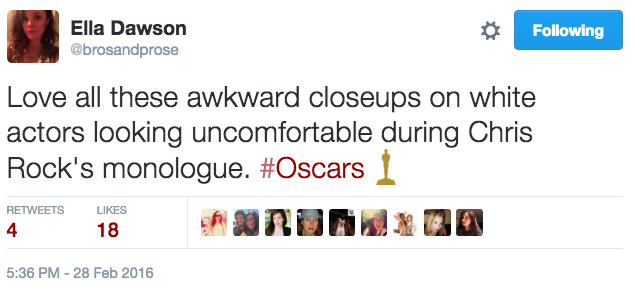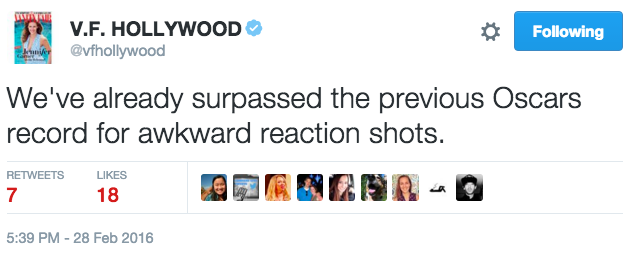 I guess they tried their best??
Look at those hands.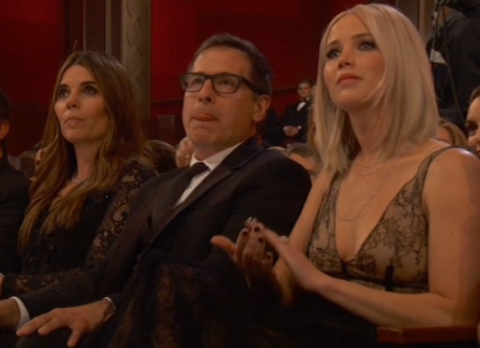 Leo looked on stoically.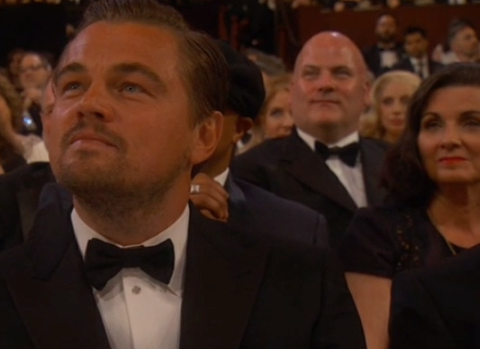 Sylvester existed.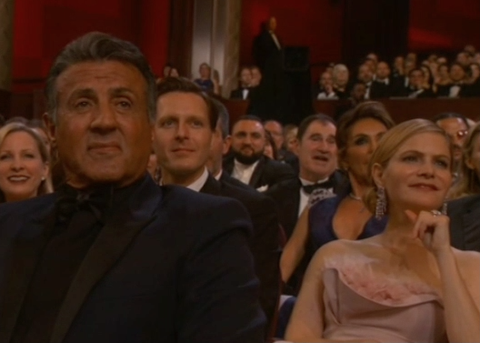 Chris did his thing.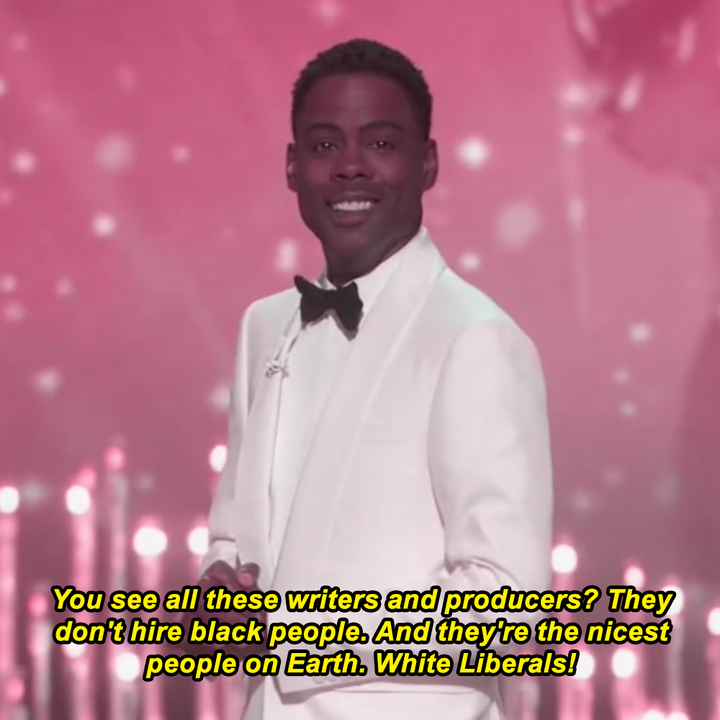 Matt Damon seemed to be having a good time.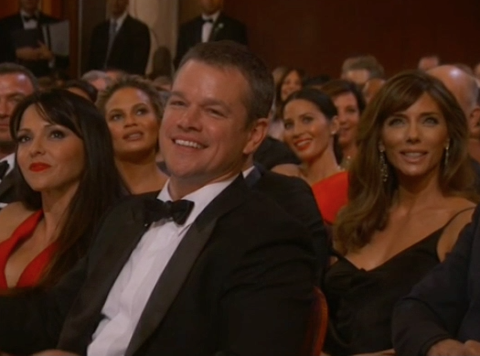 Cate Blanchett and Rooney Mara looked on regally, as usual.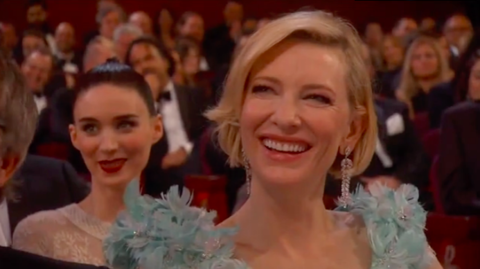 Julianne Moore was appreciative.
And then there was David O. Russell.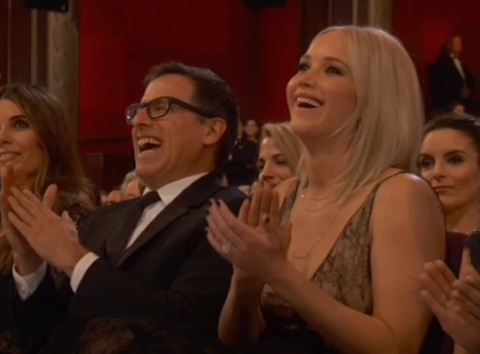 Oh, David.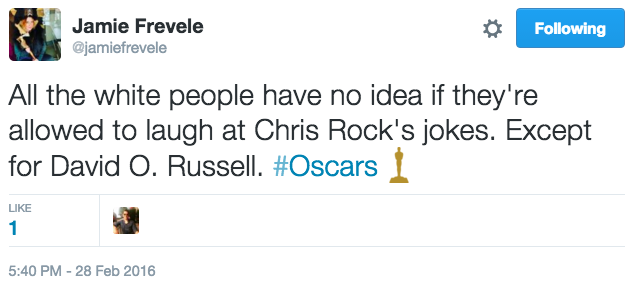 Thumbnail image via Frazer Harrison / Getty Images.