1.
*RIPS SHIRT OPEN* CAN WE JUST TALK ABOUT THE NEW GHOSTBUSTERS MOVIE, PLEASE?
2.
Melissa McCarthy is in it. Literally like...She's MELISSA MCCARTHY. She was Sookie! If you're not excited about Melissa McCarthy then I'm not excited about you.
3.
When is Kristen Wiig NOT made of pure condensed delight? LOOK AT HER BANGS. LOOK AT THOSE PLEATS. SHE'S GONNA SCOLD THOSE GHOSTS INTO ORDER AND I AM SO READY.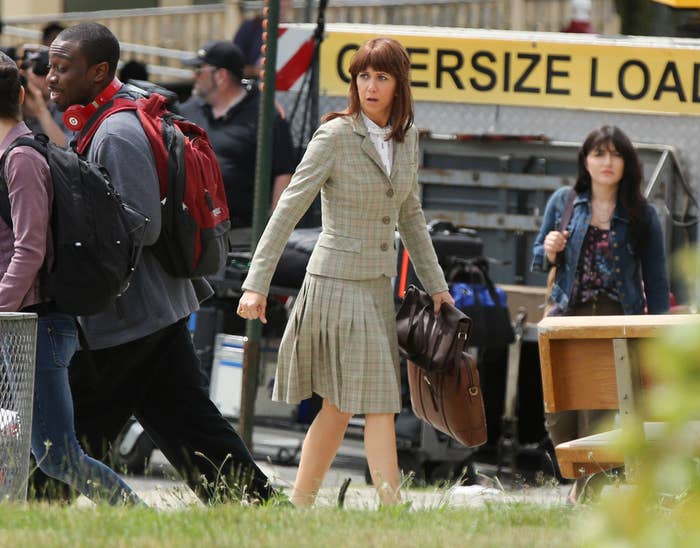 4.
Kate McKinnon is in it, too, and we all know she's about to BLOW THE 2016 ELECTION OUT OF THE WATER WITH HER SNL HILLARY CLINTON.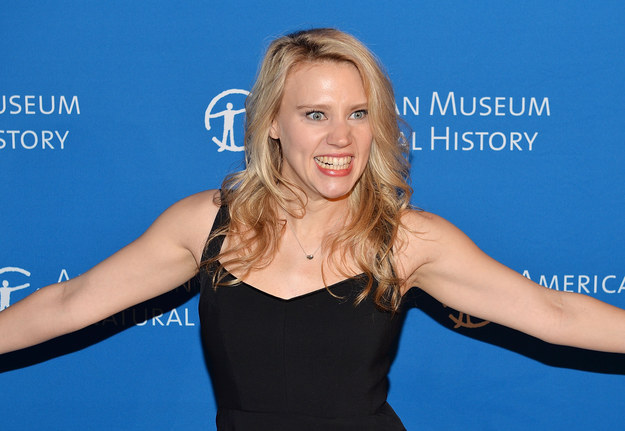 5.
Rounding out the main ensemble is Leslie Jones, who I swear to god is seconds from BOWLING OVER THE WORLD because her comedy is PURE FIRE.
6.
It's being directed and co-written by Paul Feig, who's proven time and time again through movies like Bridesmaids, The Heat, and Spy that he's the comedy director we need right now.
7.
And the other screenwriter is Katie Dippold, who already made us piss our pants laughing with the sheer majesty of her word-spinning as the writer of The Heat.
8.
This movie has already made the meninists angry, and we all know that indignant male tears are the vast black void from whence women draw their truest power.
9.
In fact, Feig has already MARCHED INTO BATTLE in defense of this movie and the brilliant ladies who are working hard to bring it to life.
10.
Just look at this motherfucking car.
11.
JUST LOOK AT THESE MOTHERFUCKING COSTUMES.
12.
Have you glanced at Kate McKinnon's character's costume yet? Her hair alone already has its own tumblr fandom. AND THOSE GOGGLES.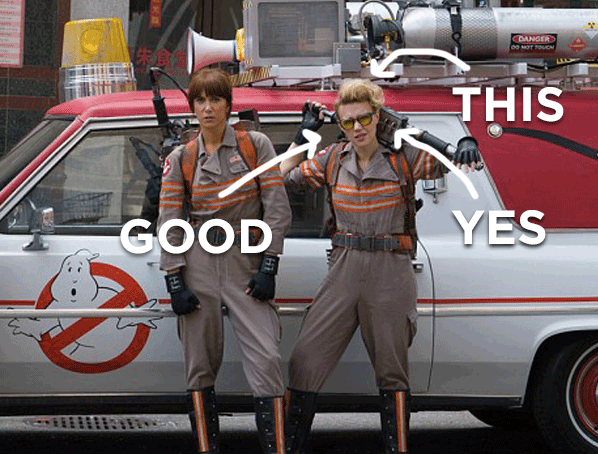 13.
LOOK AT THIS MOTHERFUCKING PROTON PACK.
14.
Original buster of ghosts Dan Aykroyd AKA Ray Stanz even has a cameo, because he knows what he'd be missing if he let this pass him by.
15.
And THOR HIMSELF is playing the RECEPTIONIST, because Chris Hemsworth understands what needs to happen here.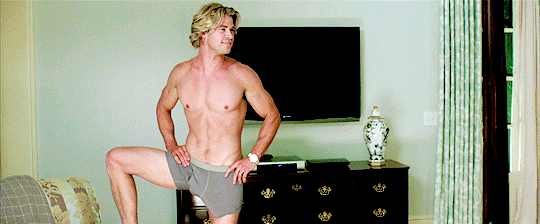 16.
WHO YOU GONNA FUCKING CALL?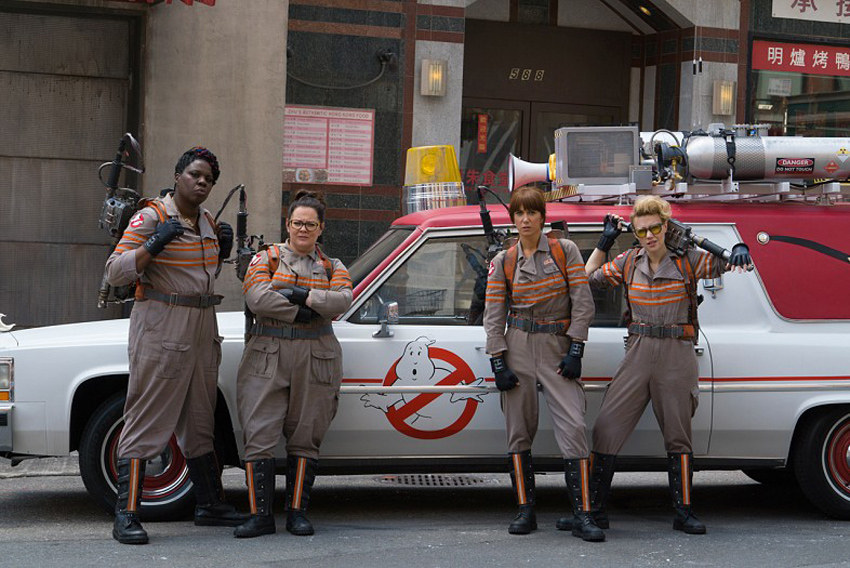 17.
GHOST. BUSTERS.