The ratification of the Constitution

The signing of the Declaration of Independence

The crossing of the Delaware River

The anniversary of the Battle of Gettysburg

The signing of the Declaration of Independence

While Thomas Jefferson, Benjamin Franklin, and John Adams all wrote that the Declaration of Independence was signed on July 4, 1776, subsequent research has led some historians to believe that August 2 is the actual signing date. Most signatories wouldn't have even been members of Congress on July 4, technically.

In an ironic twist, one of Washington's first biographers, Mason Locke Weems, invented the story of Washington chopping down a cherry tree to valorize his honesty. The cherry tree myth wasn't added until the book's fifth edition was published. Abraham Lincoln earned the nickname "Honest Abe," just not because he ever chopped down any cherry trees.

To search for religious freedom

To own more property than they would in Europe

To learn new farming techniques

Henry Wadsworth Longfellow

Henry Wadsworth Longfellow's 1860 poem "The Midnight Ride of Paul Revere" immortalized Revere as a Patriot hero for his ride through Massachusetts, but he left out a couple of details. Revere's ride was part of an established network the Sons of Liberty had set up to spread information. He never even made it to Concord and was temporarily detained by the British.

The story of Betsy Ross's creation began to circulate when her grandson, William Canby, told the Historical Society of Pennsylvania that George Washington had commissioned her to create the flag. However, historians have found there's little evidence to back up this claim.

Well, sorta. Delaware was considered "The Lower Counties of Pennsylvania," meaning that there were 12 colonies instead of 13.

Thomas Edison would accumulate 1,093 patents in his life, but he considered his greatest invention to be the light bulb. While light bulbs were already in use on a street-wide level, he was the first person to figure out a safe way to light the home.

New York, Charleston, and Philadelphia refused shipments of tea, as the act made it possible for the British East India Company to undersell to colonial merchants. Boston's mayor accepted the shipments, so instead Sam Adams and the Sons of Liberty dumped 342 chests of tea into the harbor. They were dressed, regrettably, as Native Americans.

Initial events, like the Boston Massacre, spurred many patriots into action. Arnold himself was said to have declared, "Good God, are the Americans all asleep and tamely giving up their glorious liberties?" upon hearing of the British shooting. But by 1776 many colonies had to work hard to recruit members for the Continental Army. Arnold ended up turning traitor due to personal, political, and financial reasons.
10 Questions That Are Surprisingly Hard To Answer About American History
You're American deep down inside, but probably wont admit it. That's okay. We won't ask questions as long as you meet us by the grill.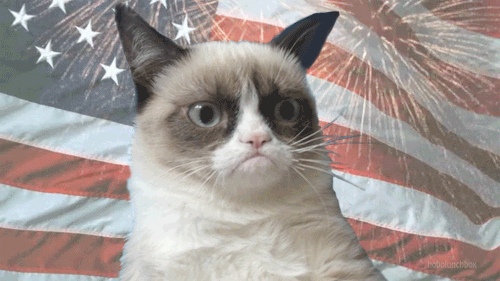 You're an American all right, but just shy of the honorable title of True American. Who cares? Grab a hot dog and fly that flag, baby.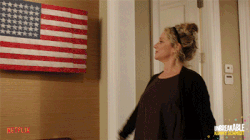 When you look up America in the dictionary, there's a picture of apple pie and a portrait of you. Party hard this 4th of July and amaze your friends with your intimate knowledge of the founding of our country.