1.
This person who played a BRUTAL joke on their partner: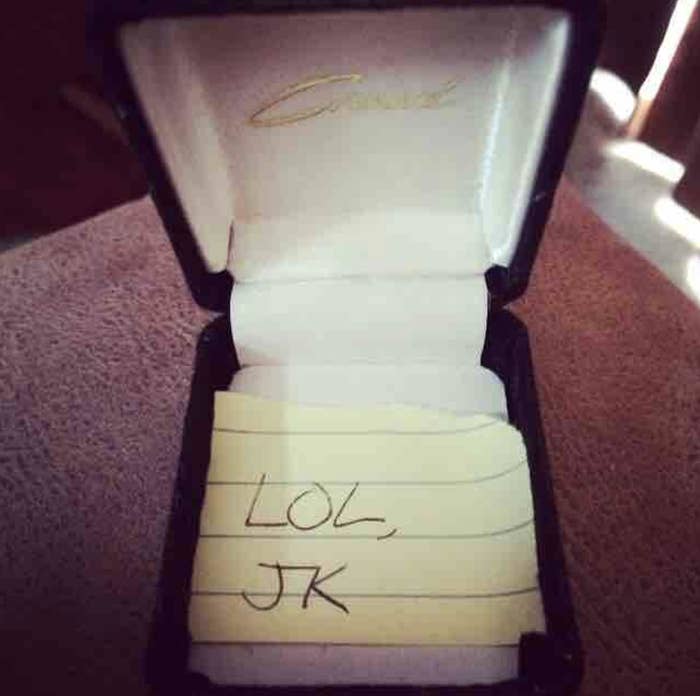 12.
This person who thought out of the box when it came to communicating with their spouse:
13.
These kids who warned their parent of a "leak":
14.
This person who gave their doctor a literal stool sample:
15.
This person who felt forced to change their iconic "Live, Laugh, Love" sign:
16.
This coworker who was excited for warmer weather:
17.
This Arby's employee who had to make a vital clarification:
18.
This Sonic employee who was trying to take down the competition:
19.
And this person who had their husband play Russian roulette with baked goods: