Artists, academics, and activists are launching a five-part online series exploring the experiences of black British Muslims with the aim of tackling what they see as a lack of representation during Black History Month.

The first episode of Black and Muslim in Britain, which goes live on Wednesday evening, addresses whether faith will play a part in the month-long celebration of black culture in October.
According to data from the Muslim Council of Britain, there are approximately 272,015 Muslims of African heritage in the UK, representing about 10% of the UK's Muslim population.
And in an interview with BuzzFeed News, project cofounder Mohamed Mohamed, 26, said he wants the show to be a celebration of that community.
Mohamed first conceived the idea as a university student when he noticed an absence of Black History Month programmes in Muslim spaces.
"Black Muslim students would always go to other student groups and engage in black history, and I always wondered why the Islamic society had never done anything about [it]," he said.

"Another trigger was I always felt the faith of very famous figures were sidelined …after [Muhammad] Ali's death it was said he transcended race and faith. Well, no, he didn't – that's the core of his message and his personal politics."
In a six-minute preview featuring historian Habeeb Akande and rapper Muneera Williams, black British Muslims discuss their identity. In one candid moment, educator Amira Marius says: "People don't recognise Islam as a 'black' religion a lot of the times because they don't have that knowledge and understanding ... so they see it as an adopted religion."
It is these kinds of stereotypes the online series hopes to challenge.
Other episodes will explore what it means to be black and Muslim in Britain, share stories about "weird" experiences and finding love, discuss role models, and find out what people enjoy about their faith.
Mohamed started the project as an event in October 2016, coming together with other young black British Muslims who felt their experiences were not part of the wider narrative, and decided they would play a role in documenting the stories of influential black Muslims.

Afterwards, Mohamed said, "people left empowered and felt their identity wasn't invisible any more".
In the course of setting up the project, however, he noticed more events focusing on black British Muslims, and that Everyday Muslims, a community-led group of archivists, were keen to team up as they're gathering black Muslim oral histories this year.
Shows like Muslims Like Us, a BBC documentary billed as a "Muslim Big Brother", reopened conversations about anti-black racism within the Muslim community, which made the need for better representation more urgent, Mohamed said.
"I think it's all about confidence, really, and being mindful, and not having to compromise," he added. "[You should] be able to go to other spaces and not feel like an outsider, or that a part of your identity is sidelined."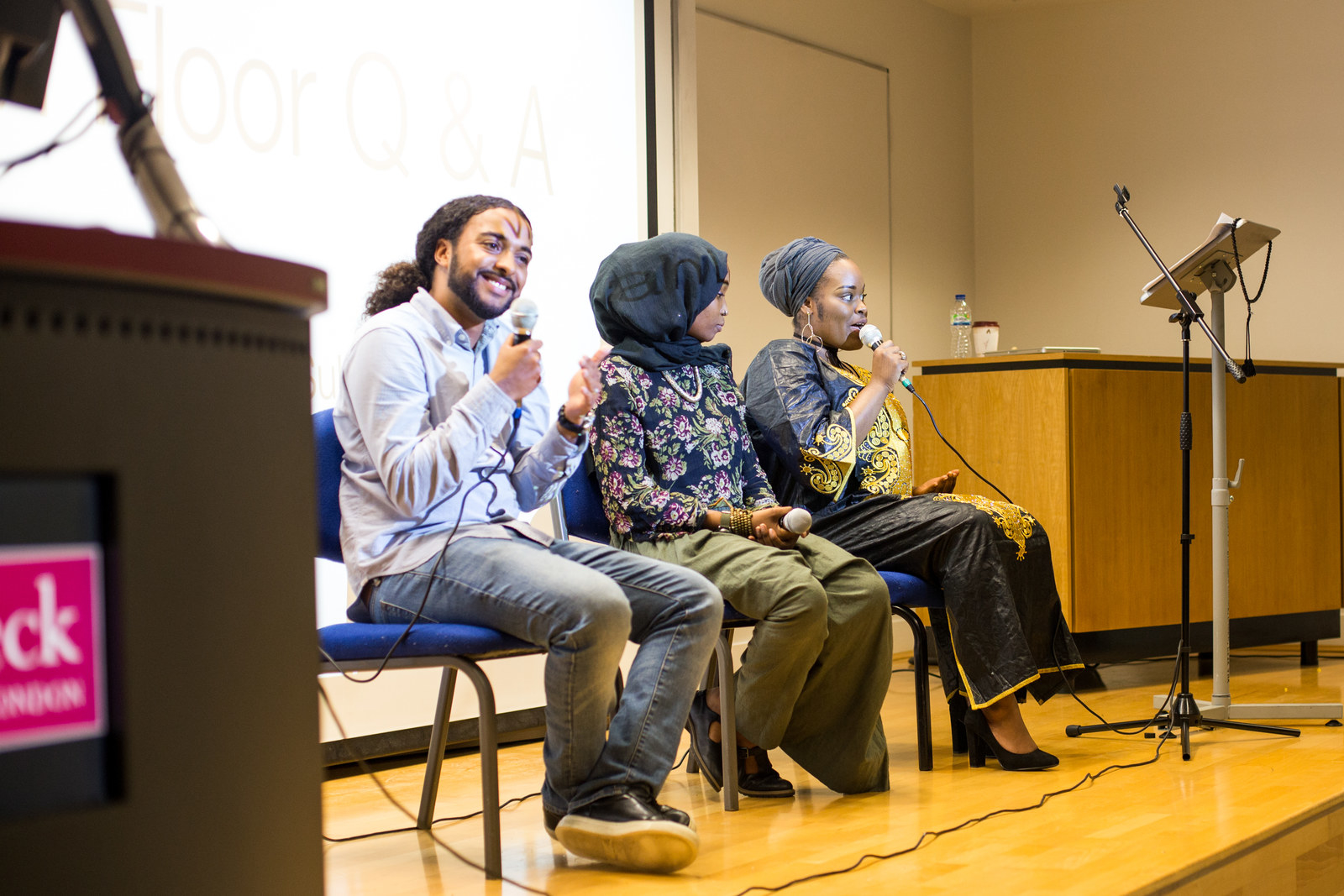 At a sold-out screening at the beginning of this month, there were lively discussions with high-profile black Muslim panelists on a variety of issues – from how faith was erased from the legacy of icons such as Malcolm X and Muhammad Ali to the need for the voices of black Muslim women to be heard.
Cofounder Sakinah Lenoir, a presenter at British Muslim TV, said: "In a society where we like to brand Muslims with one brush, usually that of the Arab and Asian brush, it is essential that we are able to realise that Muslims come in all sizes, colours, and backgrounds."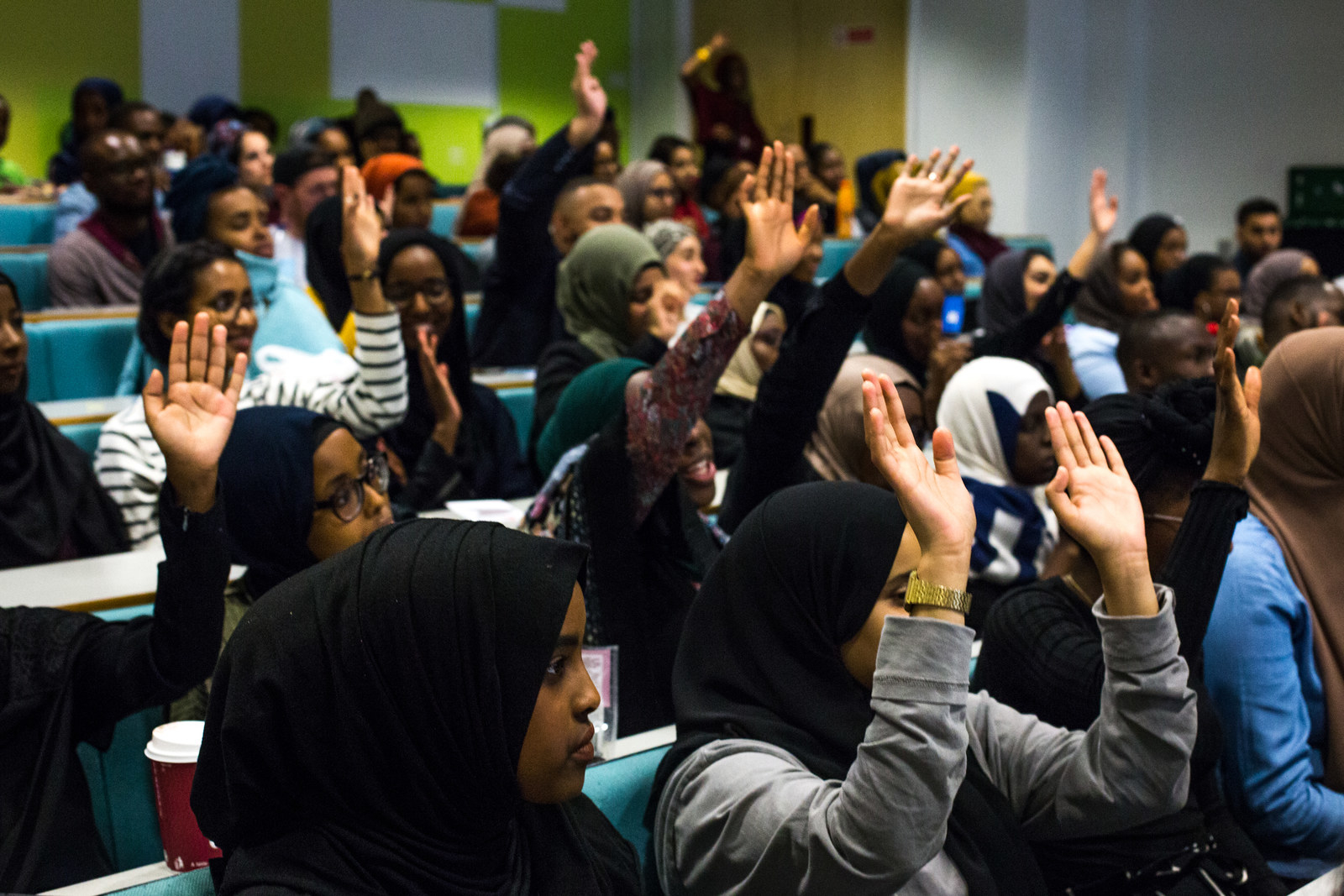 Lenoir said the project is significant because it is one of the few "providing platforms and spaces to listen, hear, and be a part of the black British Muslim narrative that is all so often ignored or not seen".
And with the rise of the Black Lives Matter movement and renewed attention to the struggle and injustices of the African-American experience, she said it was "all so easy to forget about our own black experience here in the UK".
Lenoir said she hopes the series allows black British Muslims "to be inspired, stay hopeful, and just keep being and believing in themselves".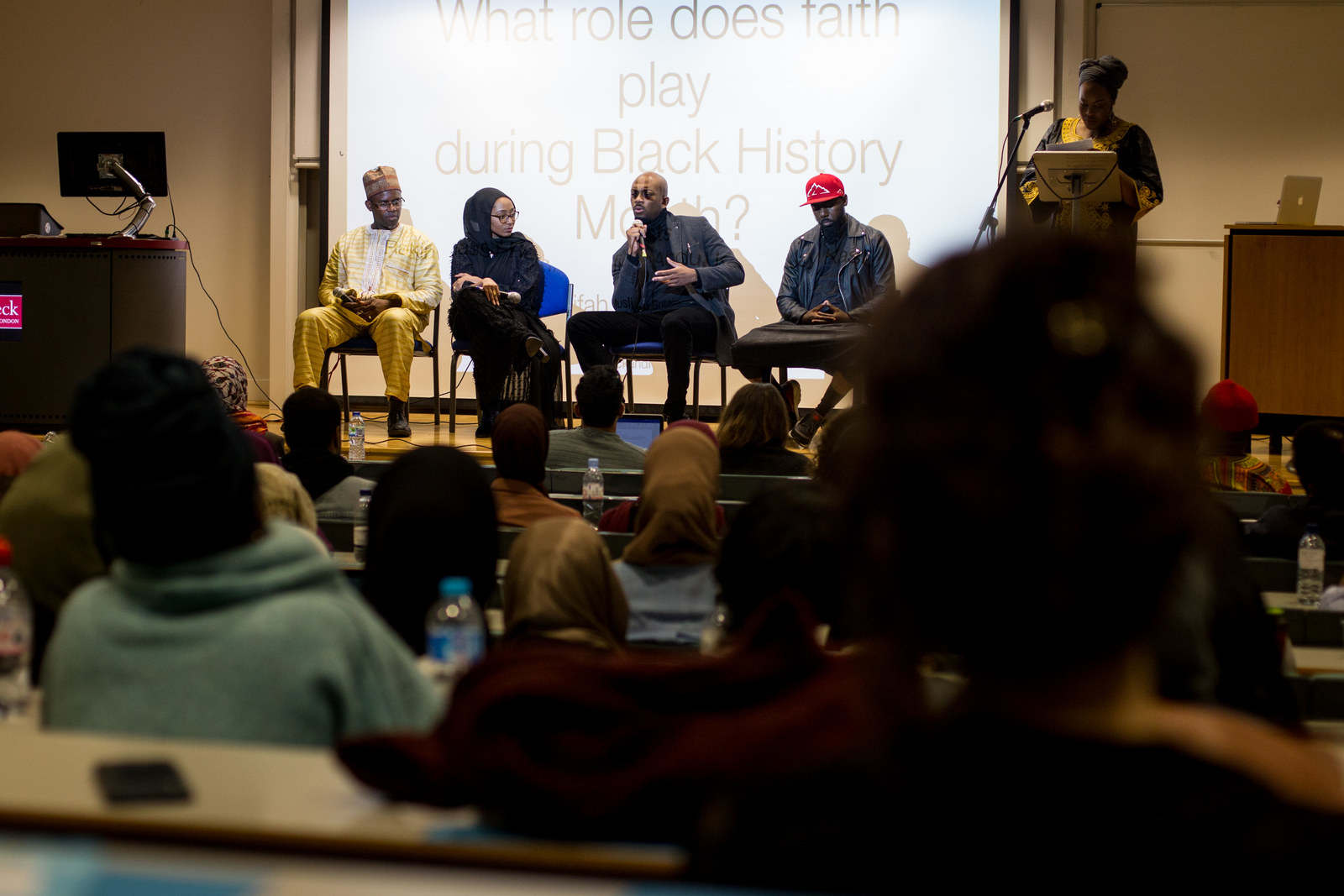 Saraiya Bah, a cofounder and writer, said it was vital "for the black Muslim narrative to be documented for themselves, by themselves".

"Within the Muslim community in the UK, black Muslims are marginalised with limited platforms to express the challenges we face," she said, adding that this was the impetus to create their own platform.
She said they wanted to document the "thoughts, experiences, and the rich cultural diversity of black British Muslims in its rawest form".
"Representation is key," Bah continued. "And I hope that any young black British Muslims [watching] would see the participants of the series speaking their unapologetic truths and be inspired to create their own narrative and live their own unapologetic truths."
The series has had a positive response on social media, with people using the hashtag #BlackAndMuslimInBritain to celebrate it. Many felt a series like this was well overdue.
They schooled people on their history in Britain.
They set out some home truths.
And most of all, people were feeling the vibe.