It's no surprise that people in Japan are slaying with their nail art.
And you've got to press play on this video.
These M&M's are made using gels.
Talk about structural integrity.
This teddy is particularly impressive.
Especially when viewed from behind.
These nails are the work of a California-based Japanese nail artist, Tomoka Reese.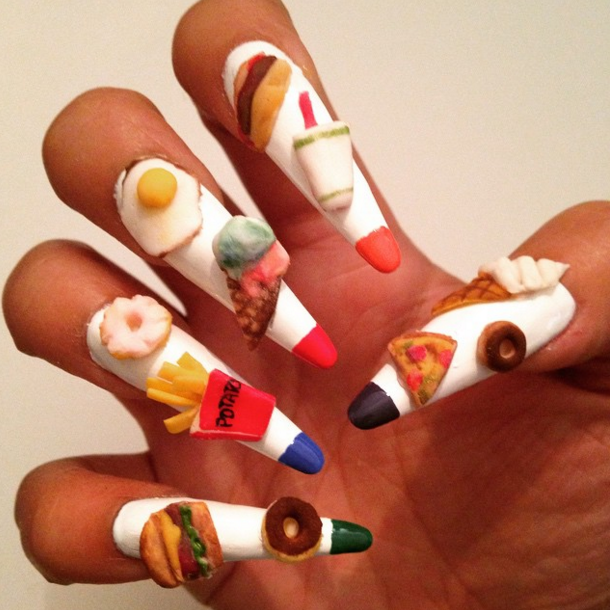 Or you can just gaze, entranced, at these Insta-masterpieces.