Candice's lipstick is Bake Off's MVP.

Her application skills are on par with her baking skills.
Her lipstick choices are one of the main reasons to watch Bake Off tbh.
This dark plum look is *perfect*.
And she's not afraid of a bright lip either.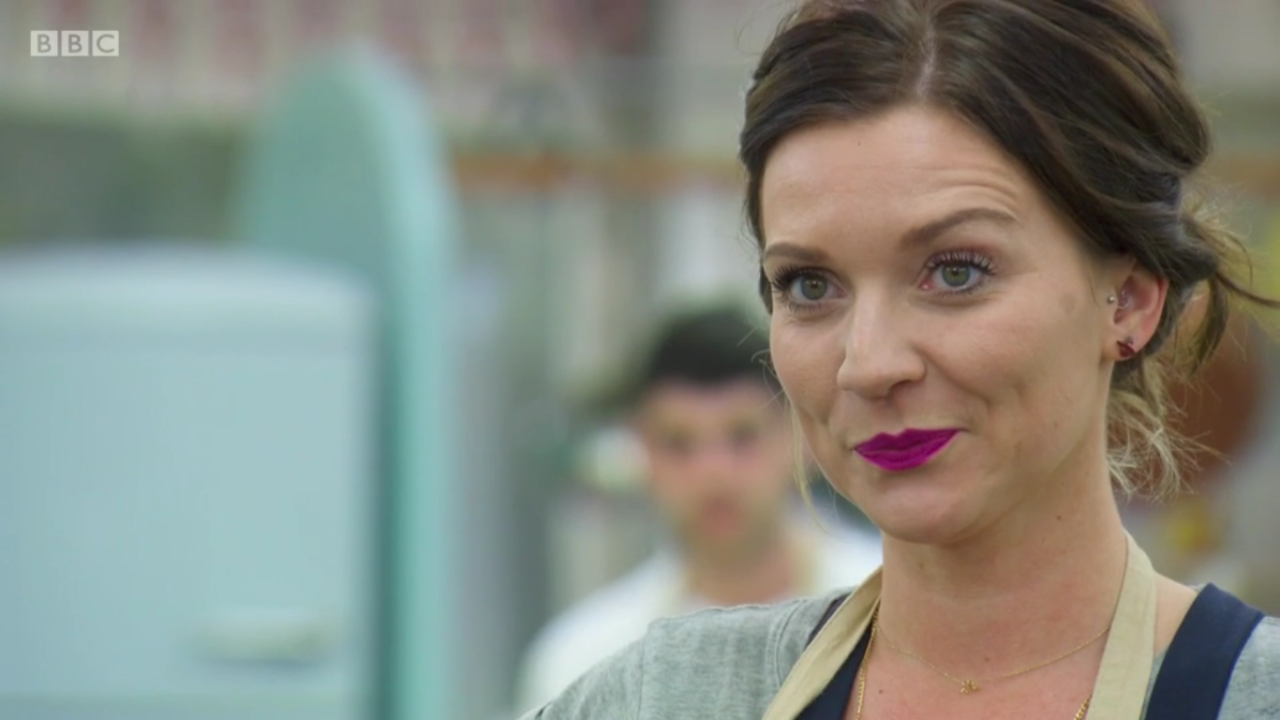 Candice knows the value of a good lip pencil.
Even when Paul was critiquing her bake, Candice's lippy didn't budge. She is not here for a faded lip.
And we all know why she served her cake on a mirror.
Coincidence that a sassy pink lip won her star baker? I think not.
Lipstick addicts have taken to guessing the shade each week.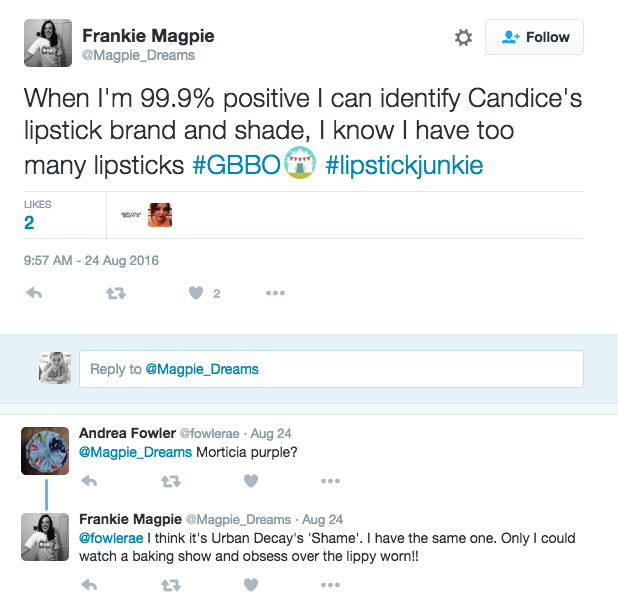 Although they disagree on the brands.
Candice has remained silent about her choices. But the fans wanna know!
Although she won't reveal her choices, she is here to help all lipstick fans make the big decisions.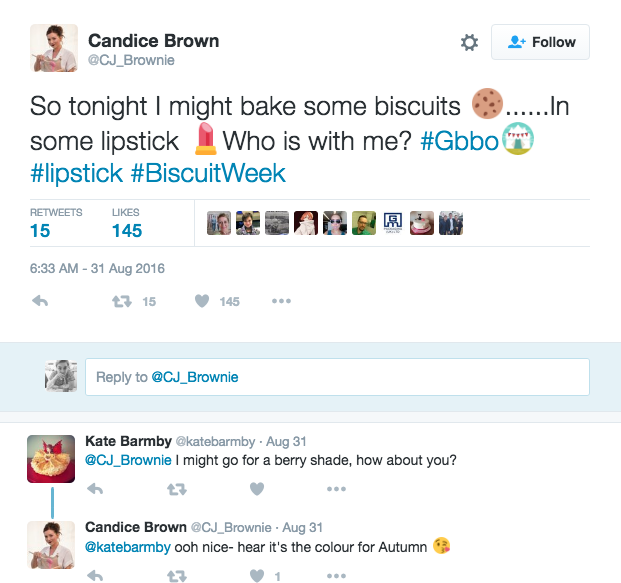 Let's hope she stays in. We need a full colour palette people!
<3333333