Following concern from some animal welfare groups regarding the provision of alcohol, the café released a statement explaining that the event will now be alcohol-free:
The organisers are working with the Westminster Council and the U.K. government's Animal Health Inspector - Markets and Consumer Protection at the Animal Health and Welfare division to make sure that the event has addressed everything to ensure the birds' welfare. Their welfare is top priority and the removal of "alcoholic cocktails" is aimed to remove any possible cause of danger. We want to create a unique event whose ultimate objective is to create awareness for the owl conservation.

All attendees will be briefed at arrival on how to behave during the event. They will also be briefed that owls should not be considered as pets and the event itself is to raise donation for the species' conservation.
Annie the Owl is a pop-up cocktail bar, with OWLS.
The owls are professionals, the organisers tell BuzzFeed Life.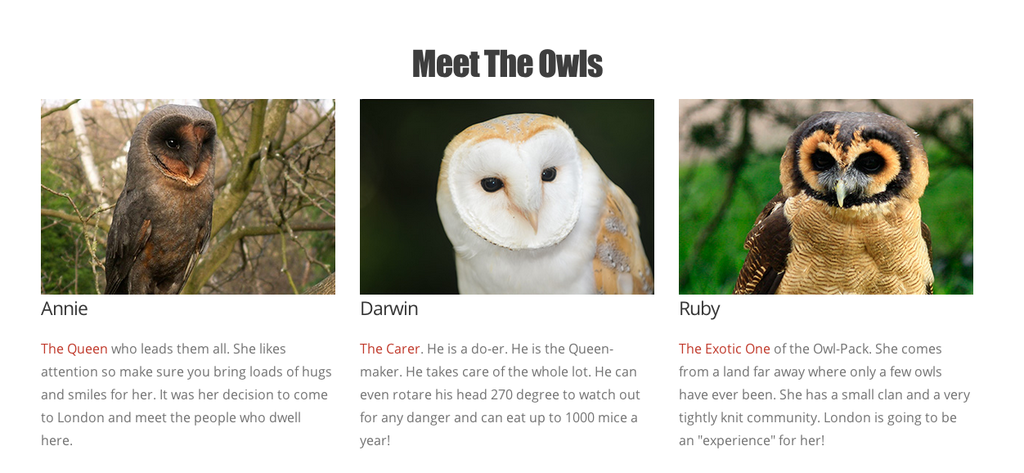 Tickets cost £20 per person, and include two drinks.
Want to go? Apply for a ticket here.
The organisers have released a statement to reassure those concerned about the owls' welfare:
The event which runs for seven days, is a sit down event, where all members of public will be seated during all times at the venue. The organisers have also made sure the noise and background music will be kept to minimal and an owl will only have around 10-12 members of public around him/her at a given time. ... The organisers have also made sure that people attending the event wouldn't be allowed to touch the animals, if not felt appropriate by the professional falconers who accompany them.