A Marine Responded To Donald Trump's #MuslimID Comments And It Was Perfect
"I already carry a special ID badge. Where's yours?"
Donald Trump recently said he "would certainly implement" a database to monitor Muslims, in response to a reporter's question. He also said he would not rule out a "special form of identification noting their religion."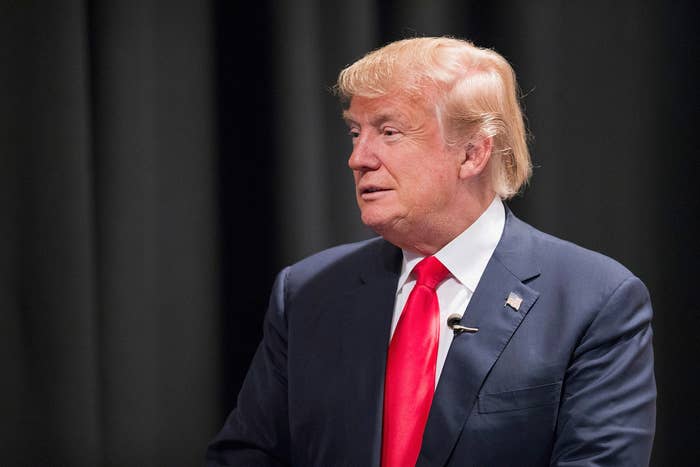 The comments have been widely criticized by Muslim groups and a few of Trump's rivals, but no comeback was as perfect as this tweet by "Muslim Marine" Tayyib Rashid.
Rashid's tweet has inspired several other Muslim civic and community leaders to share their #MuslimIDs.
The resulting IDs have been a diverse collection of the ways American Muslims are involved in public service. There were #MuslimIDs from lawyers...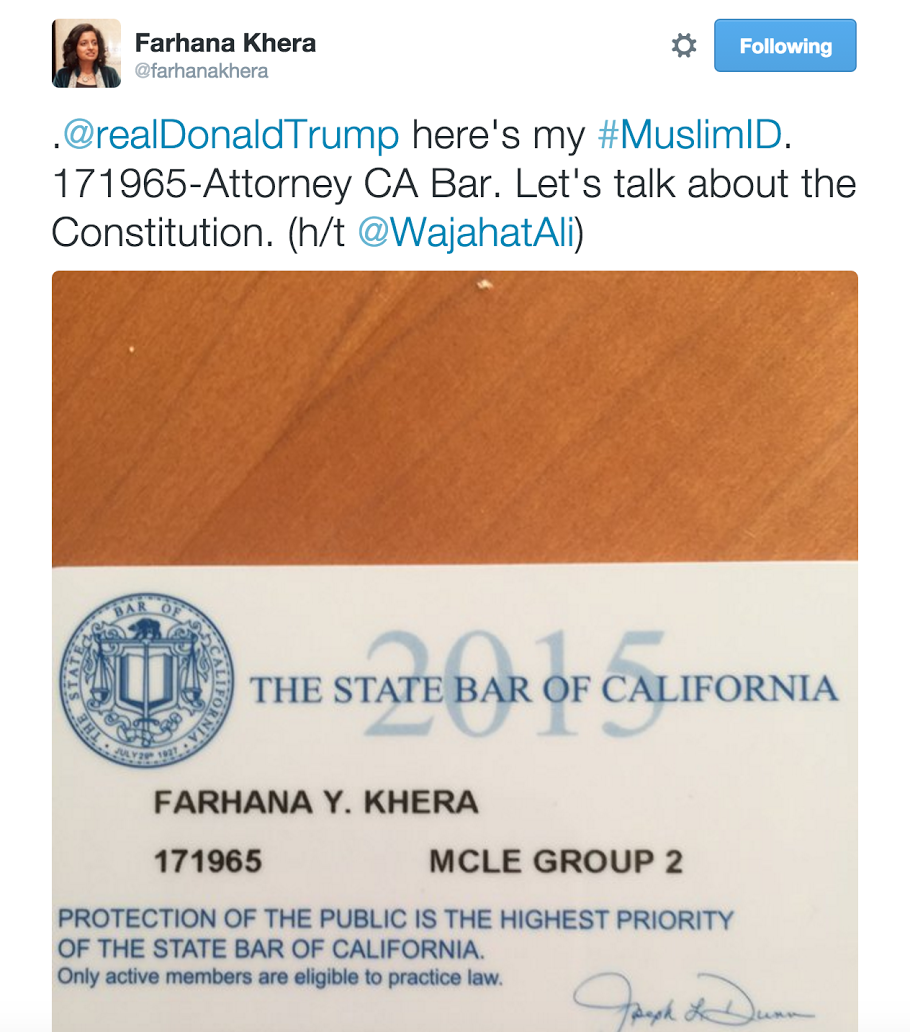 ...former congressional staffers...
...community advocates...
...and diplomats for the U.S. government itself.