HOW TO PLAY: Sound out each image to form the celebrity name. Don't focus on the spelling of the words; focus on the sounds they make.
So, for this example, the first picture is a pair of jeans. Jeans minus the letter s = jean, plus the letter a = jeana. Then a picture of a fish, and someone pointing to a woman= her. So when you put it together, it sounds like "jeana fish her," or Jenna Fischer.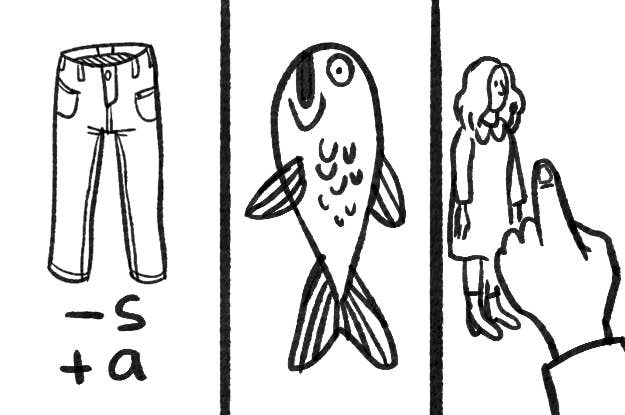 Okay, are you ready to start? Let's go!