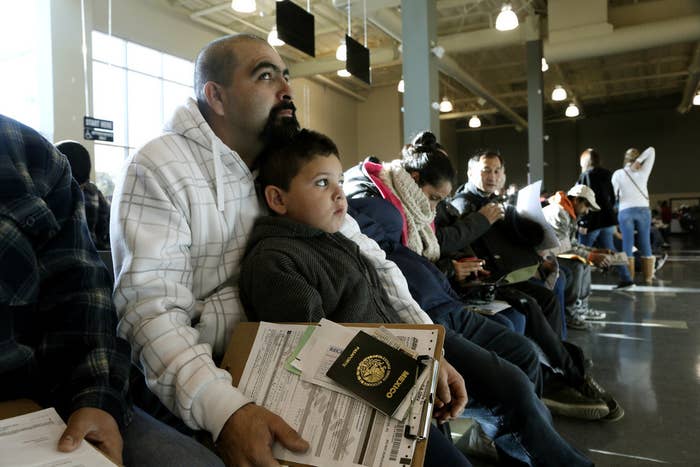 Pulitzer Prize-winning journalist Jose Antonio Vargas on Thursday passed his driver's test and received a California license, one of thousands of undocumented immigrants who were recently allowed to apply under a new law.
About 46,200 undocumented immigrants have applied for the driver's license since AB 60 took effect on Friday.
Over the next three years, that number is expected to hit roughly 1.4 million, the California Department of Motor Vehicles said.
California is now one of nine states, Puerto Rico and the District of Columbia to offer driver's licenses to undocumented immigrants.
"If California can do this, why can't New York? Why can't Florida? Why can't Texas?" Vargas told BuzzFeed News. "At a time in which we're at a standstill on immigration reform and nothing is happening in Washington, what are individual states going to do?"
About 23% of the nation's undocumented population — or 2.45 million people — live in California, making it the state with the largest share, the Wall Street Journal reported.

Melissa Keaney, an attorney with the Los Angeles-based National Immigration Law Center, hopes other states take similar action.
"It certainly benefits all drivers on the road and ensures everyone has the opportunity to be tested and licensed," Keaney said. "Our hope is this will demonstrate the benefits to the rest of the country and states."
Having a driver's license doesn't just affect the person who applied for it, Vargas said, but their family as well.
"When I drive my grandmother to the mall or doctor's office, she doesn't have to be nervous from the passenger seat," Vargas said. "This is life-changing, not enough, but this is still life-changing."