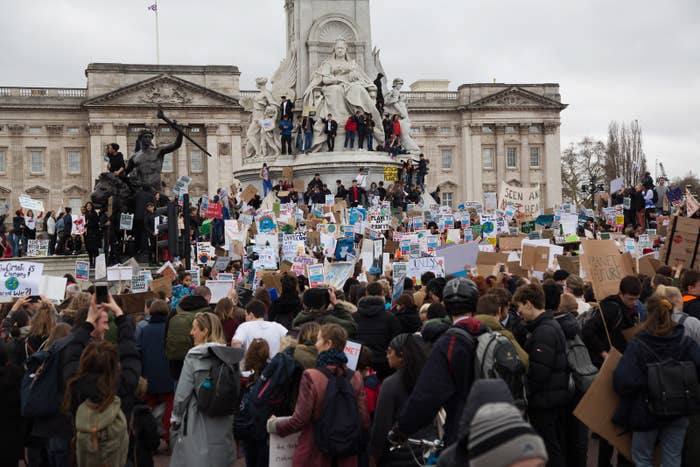 Thousands of young British students protesting for a more radical government approach to climate change held up drivers in central London after the march which began at Parliament Square splintered into a sit-in at the roundabout near Trafalgar Square.
The demonstration, which attracted large crowds of young people from outside London, began at 11am with protesters gathering at Parliament Square in Westminster.
Organisers said the crowd was double the size of a protest held last month, inspired by Swedish schoolgirl Greta Thunberg.
Clara Denny, 15, from northwest London, told BuzzFeed News: "I feel like people will continue to keep coming until there is an actual difference, and as long as they keep coming and the cause exists, then I might as well. We're the generation that is going to be affected by this, so something needs to be done about it."
The UK Student Climate Network — the official campaign — has several demands including getting the government to declare a climate emergency and reform the national curriculum.

Parent Linda Peanberg King, who attended with her 8-year-old son Carl, told BuzzFeed News that she had "no moral hesitations" about allowing him to miss school.

She said: "We've reached crisis point, and these are man-made problems. We are causing these problems. We need to change the system. Like Greta [Thunberg] said, it's not enough to recycle your paper or to switch off your lights when you leave the room.
"We need systemic change. As a parent it's difficult to balance the amount of nightmares you want to give your children, but I want him to realise that this is extremely important and that it's worth missing school for to make decision-makers listen."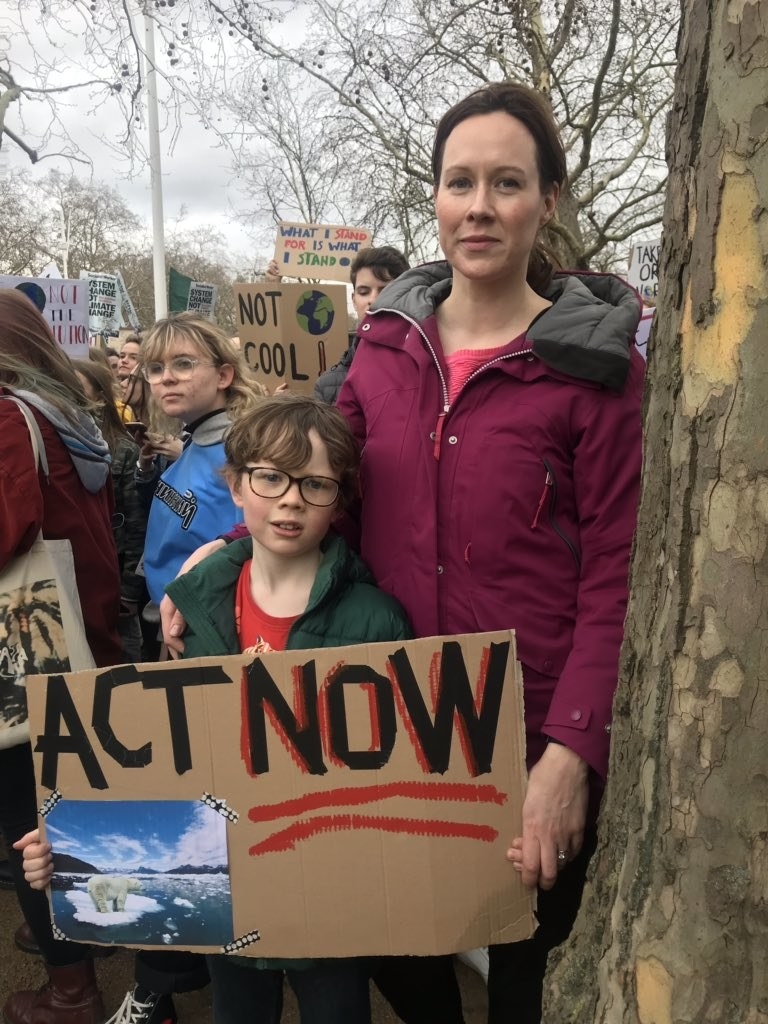 Protesters ventured to Parliament Street and headed towards St. James's Park but did not miss an opportunity to position themselves close to Downing Street with strong words for the prime minister Theresa May.
"Last month we went to Chelmsford city council to strike, and there were only four of us. It was a really disappointing outcome, and we went to council to ask them to declare a climate emergency. And we got nowhere. So this month they asked if they could come to London to do it, and that's why we're here," said Sarah Greenfield Clark, a mother who accompanied her two children to the demonstration.
After a short police intervention which forced the protest to halt, protesters regrouped on the doorstep of Buckingham Palace with young people scaling the Queen Victoria Memorial.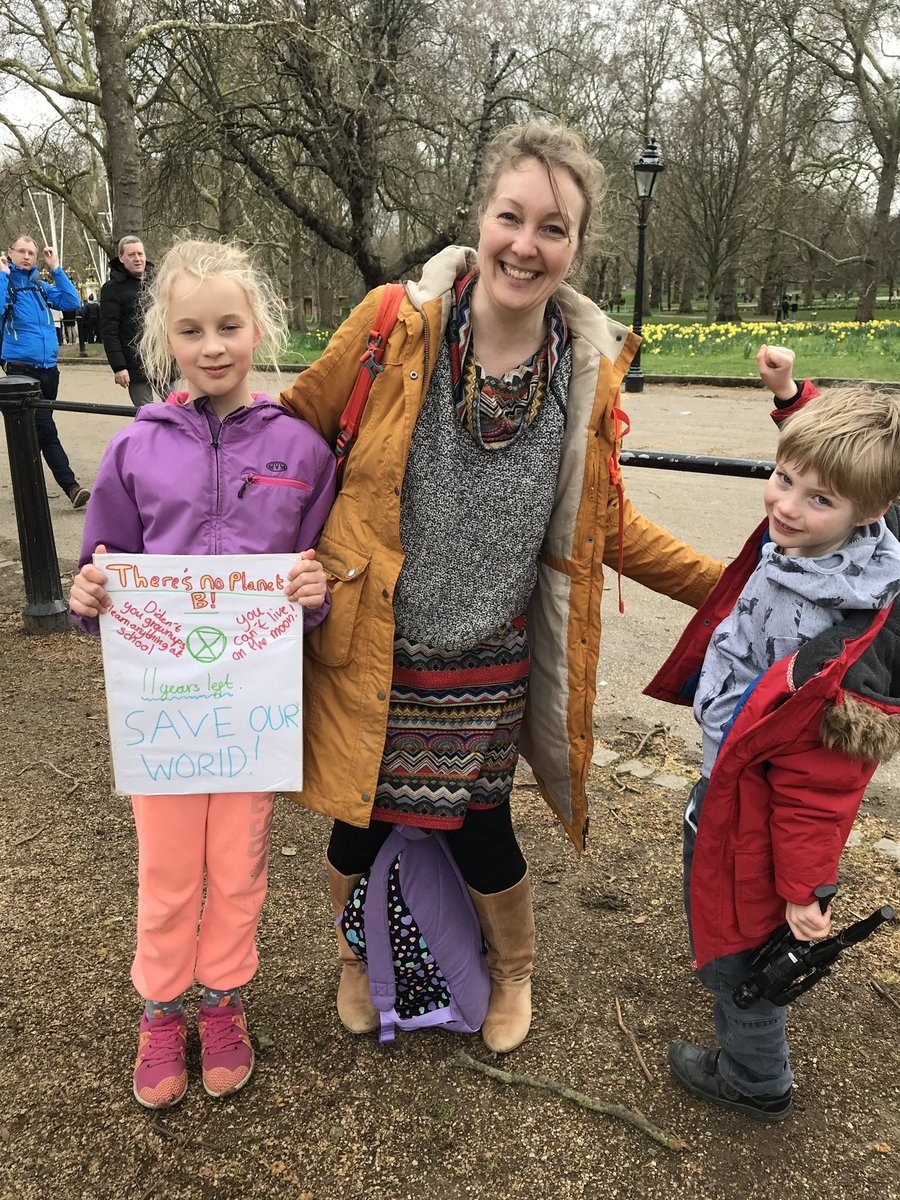 Two starkly different versions of the protest began to emerge with pockets of strikers breaking out into dance and forming mosh pits. The youthful atmosphere wasn't appreciated by all, with some attendees calling for order and a return to "actual protesting".
Popular tracks were blared from mobile speakers, with some protesters using their moment to perform the popular "Options" dance challenge by UK music group NSG.
The movement which has spoken openly about its decentralised approach was evident in the splintering of the protest which resulted in some young people occupying Trafalgar Square, some on Westminster Bridge and others who returned to Parliament Square.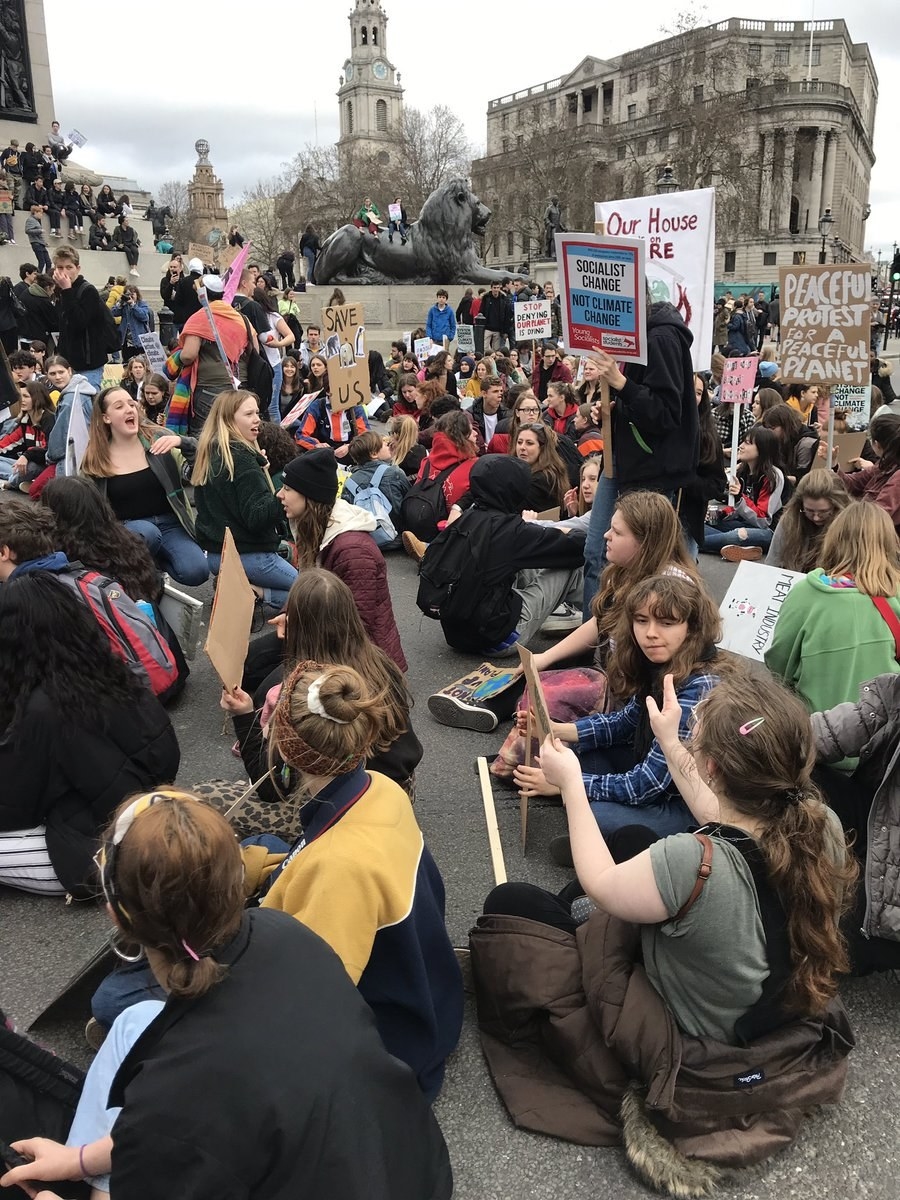 Elsewhere around the country, the impact of the movement could be felt in cities like Leeds...
Brighton...
Bristol...
Manchester...
Liverpool...
Glasgow...
The actions of the student activists haven't gone unnoticed. Just ahead of the protest, the Conservative Environment Network released a video featuring environment secretary Michael Gove.
Although it did not go down well with some young people.