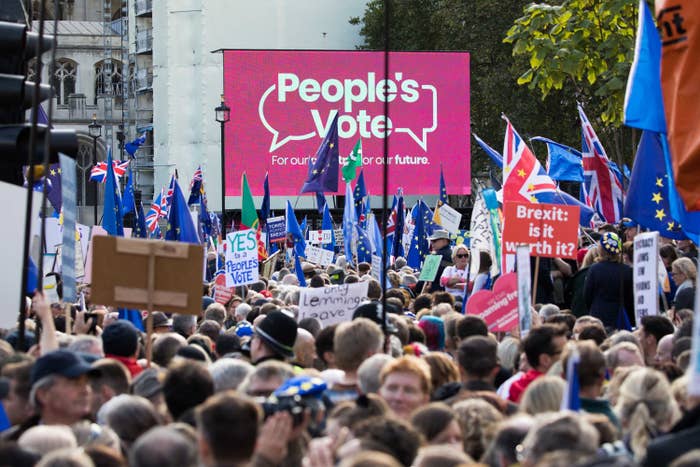 Members of Parliament have been on the receiving end of abuse from protesters on both sides of the Brexit debate following the vote to force the prime minister to seek another extension to Article 50.
MPs — including Diane Abbott, Jacob Rees-Mogg, Michael Gove, and Andrea Leadsom — were escorted out of the Commons flanked by police officers as they were met by angry protesters.
In footage shared online, demonstrators branded Rees-Mogg a "traitor" and "Tory wanker" before proceeding to chant "Shame on you" as he walked down the street accompanied by his 12-year-old son.
Shadow home secretary Abbott, who has spoken candidly in the past about the level of abuse she has constantly received, was confronted by a pro-Brexit protester who made jibes about her past relationship with Labour leader Jeremy Corbyn.
The man suggested that Abbott and Corbyn "go on a nice holiday and stay there", while criticising the characterisation of Brexit supporters as "right-wing racists."
Gove was similarly met with chants of "Shame on you", and was told by one angry protester: "You wrecked our children's lives."
Leadsom responded to her experience by posting on Twitter, where she thanked police for their service and criticised the People's Vote protesters. She wrote: "Thank goodness for our superb police. Just walked home safely from HoC with their protection — why do the so-called 'People's Vote' protesters think it's ok to abuse, intimidate and scream in the face of someone they don't agree with?

"So frightening, and so grateful to the police."
Despite the glum weather, protesters from across the country joined the march in London to demand a second referendum on the terms of Britain's exit from the EU.
Outside Parliament, an estimated 1 million participants — a figure that has not been verified — cheered and celebrated the news that the Letwin amendment had passed 322–306.
The demonstration began at Hyde Park Corner just after 12pm and the crowd made their way to Parliament Square where a lineup of speakers, including X-Men actor Patrick Stewart, addressed the crowd.
London mayor Sadiq Khan took to the stage to commend his former parliamentary colleagues on the result of the vote. He told the crowd: "Look at our Parliament where we have brave members of Parliament standing up to a mighty executive. That is what democracy looks like."
Representing the voice of young people was For Our Future's Sake (FFS) cofounder Jason Arthur and NUS vice president Erica Ramos who both took to the stage to address the crowd.
The protest was momentarily brought to a pause as attendees watched the result of the vote on large screens. Reacting to the news that Brexit has again been delayed, Cait Masters, a protester from Bolton, told BuzzFeed News: "I cried with sheer relief. And now I just hope, I really hope, that people can start to see this for what it really is and start to see the truth ... that Brexit will be a disaster economically, idealistically, politically. I hope this is the start of the end."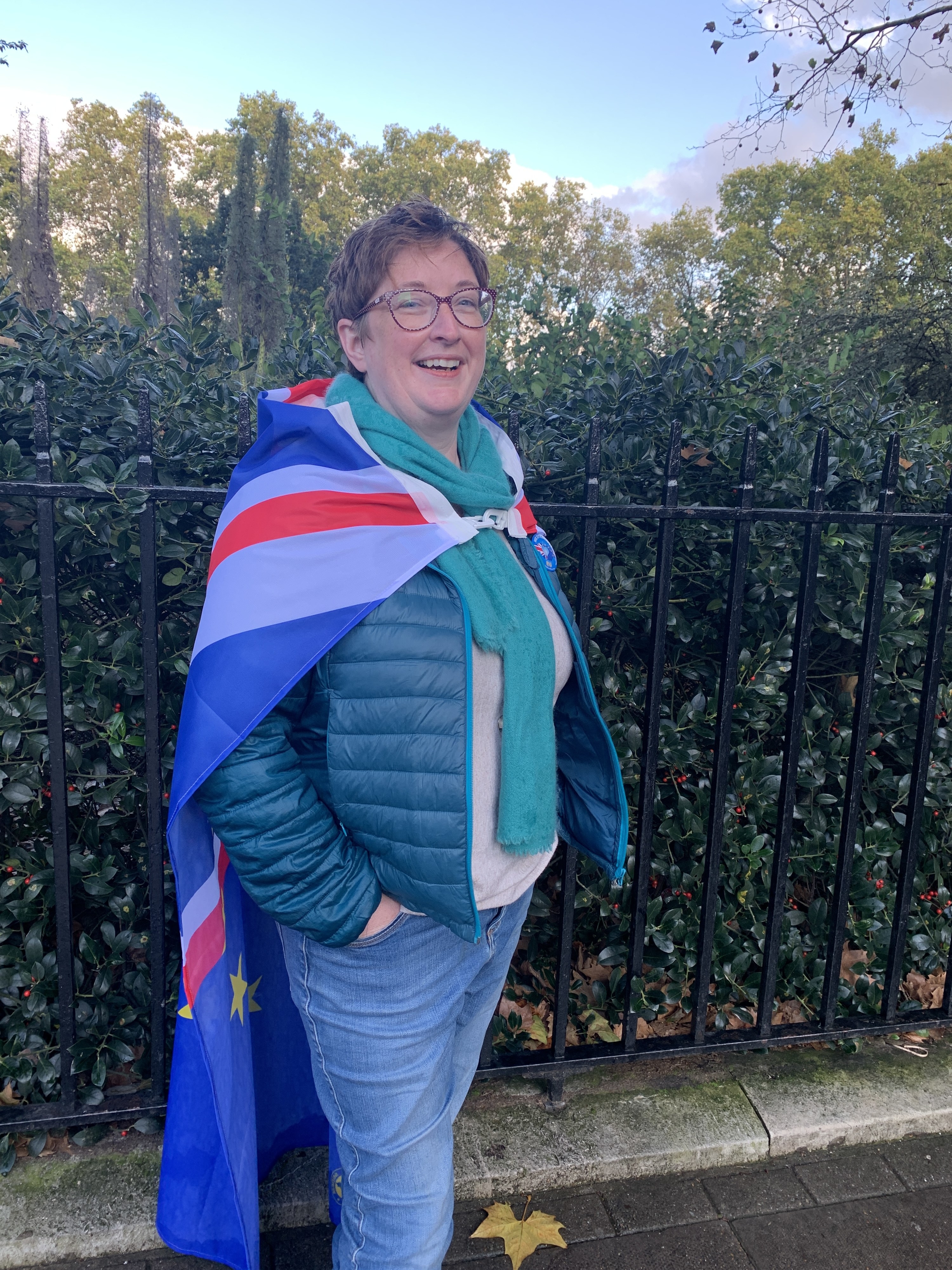 French-born Hakim Boudjemai, who has lived in London for the past 17 years, described the vote as a "critical" opportunity for the people to have a say on the Brexit deal.
He told BuzzFeed News: "I had no voice in the referendum. My voice was taken away. This amendment is so critical for my life, and the life of my friends, and my husband, because our lives over the last three years have been destroyed by what's happening with Brexit.
"Not knowing who we are, what we are, and our purpose in this country, myself as a foreigner in this country for the last 17 years, the Letwin amendment is our first time for the last three years to have another chance, another chance for common sense to come back to this country, for the country to heal, and [see] that we are people before we are an economy and being together is what will make Great Britain strong again."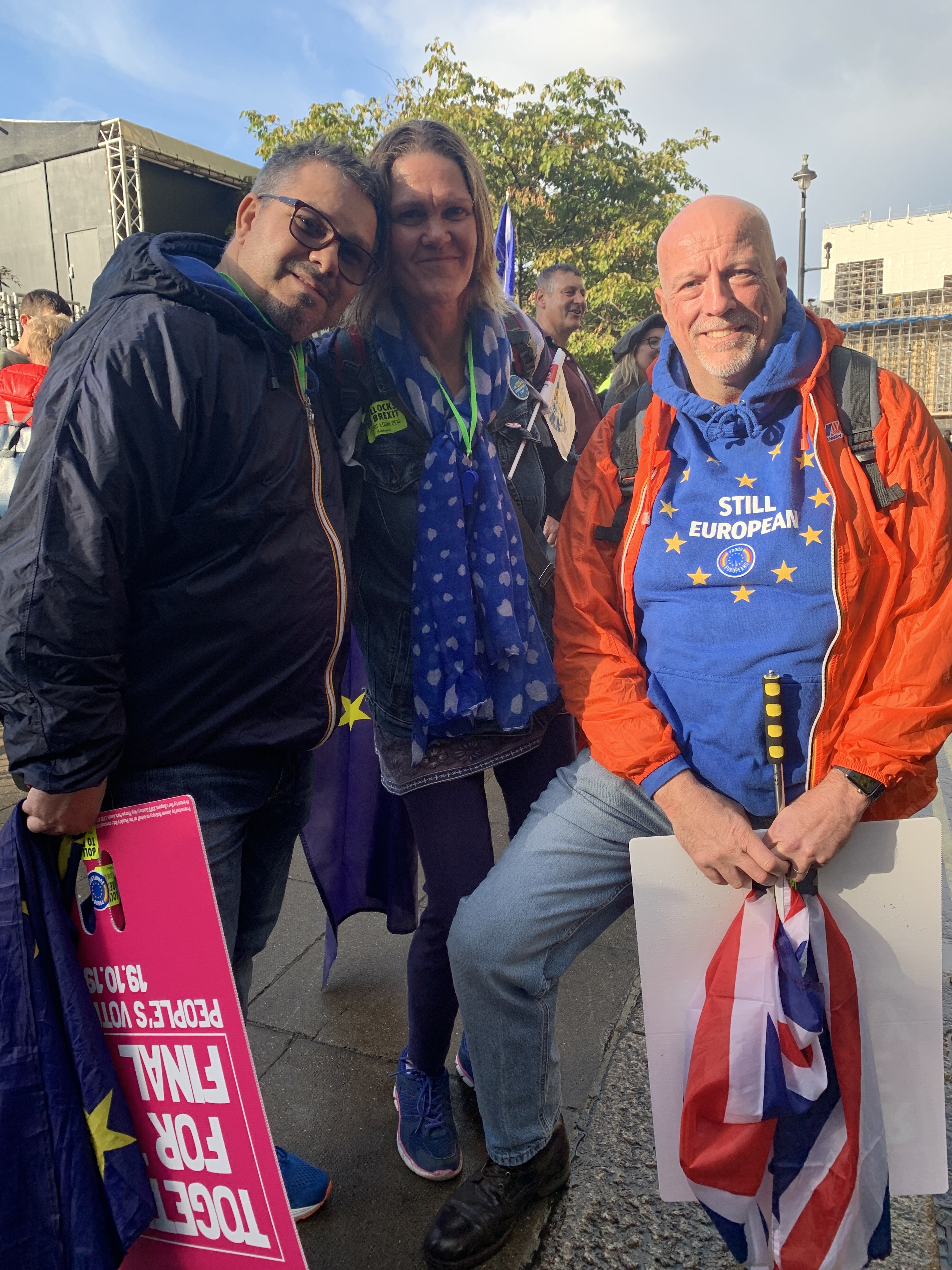 Brig and Loppy Oubridge, a couple from Salisbury who have attended previous People's Vote marches, were similarly relieved by the outcome of the vote.
Loppy said: "It means that people have got to know what they're voting on in Parliament now, because they haven't had enough information so far."
Brig added: "That has to be the next step: a people's vote. You will never sort this out with a general election because the parties don't know what they stand for half of them and the [electoral] system doesn't reflect the way that people vote anyway."
Karen Cooper, who attended the march with her 11-year-old son, made the journey down from Nottingham.
She told BuzzFeed News: "I'm just feeling a little bit encouraged that it gives us a little bit of breathing space, and ... it shows that if they're taking it seriously, we need a people's vote, that regardless of whether people voted to leave or to remain, in order to bring the country together we need to give people a chance to have a confirmatory vote on any deal that comes back and I really strongly believe that."
Saturday's vote was a blow to the prime minister who stated that he would rather be "dead in a ditch" than ask the EU for another extension to Article 50.
Addressing MPs after the vote, however, a defiant Boris Johnson insisted that the law does not require him to "negotiate" a delay. He said he would tell the European Union that further delay will be bad for the UK and the EU.

Downing Street said the government will make clear to the EU that it does not believe the extension is necessary, because the Withdrawal Agreement Bill will be passed into law before Oct. 31.
CORRECTION
The name of For Our Future's Sake was misstated in an earlier version of this post.