This Plus-Size Model Responded To Trolls Who Tried To Body-Shame Her Aaliyah Costume
"I think you look amazing! Aaliyah would approve."
Alicia Mitchell is a plus-size model, designer and former beauty queen from Newark, New Jersey. Recently, an old photo of her dressed as Aaliyah for a costume party was shared online.
The 34-year-old explained how a post on Facebook sparked a wave of abuse directed at her for being a plus-size woman.
And so Alicia responded to the trolls on Twitter and let them know: "yes I'm Big but I work with what I got."
She also wanted people to know that health and well-being is more than skin deep.
Mitchell said: "I am all about health and wellness, I'm a healthy big girl, I love to work out, I love to eat healthy, but sometimes I want a celery stick, and sometimes I want an Oreo cookie and all of that is okay as long as you have a balance and I had to learn that. You can enjoy your life but everything in moderation."
Her confidence clearly had an impact because even the person at the centre of the trolling attempted to apologise.
Her costume was in homage to the late singer Aaliyah and her performance two-piece for the single "Try Again," released back in 2000.
Her message of body positivity in response to the trolling has been a source of inspiration online. Her tweet generated messages of support and compliments.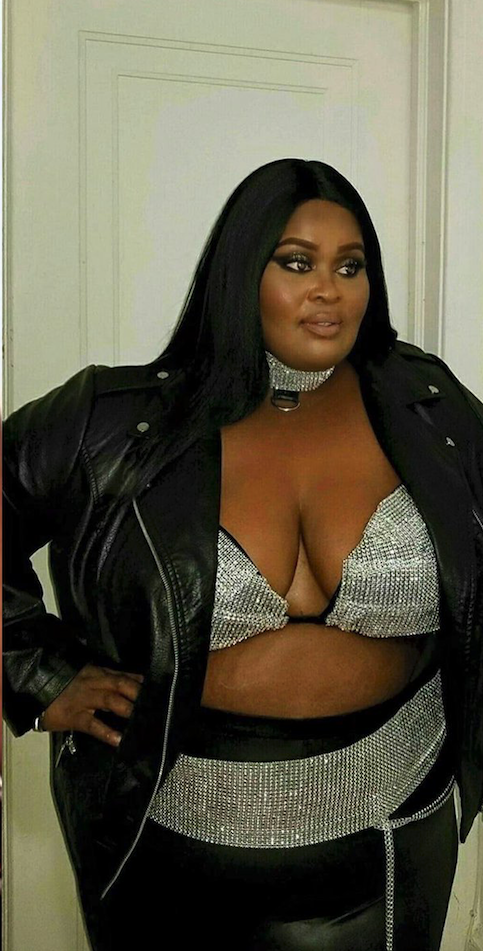 It's not surprising that people think she looked incredible.
Including music icon and longtime Aaliyah collaborator Missy Elliott, who gave Mitchell's look her approval.