It might seem like a long time ago, but about two weeks ago on Aug. 31, Ariana Grande performed at Aretha Franklin's funeral.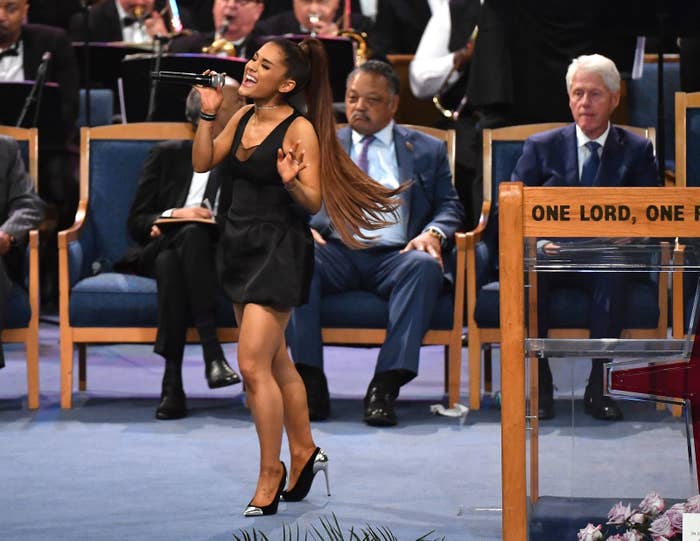 The service, held at the Greater Grace Temple in Detroit, Michigan, was watched by fans around the world and featured musical tributes from acts including Fantasia, Jennifer Hudson, and Stevie Wonder. Grande delivered a powerful rendition of "Natural Woman".

But it was her moment onstage with Bishop Charles H. Ellis III that dominated headlines. Angry fans accused Ellis of making the 25-year-old singer uncomfortable with his firm grip and the positioning of his hands.
When Ellis was interviewed about the incident, he immediately apologised, saying "it would never be my intention to touch any woman's breast". Despite the outpouring of concern on social media at the time, Grande made no comment.
But now, according to a report in the Detroit Free Press, we know Grande had no plans to take the matter further.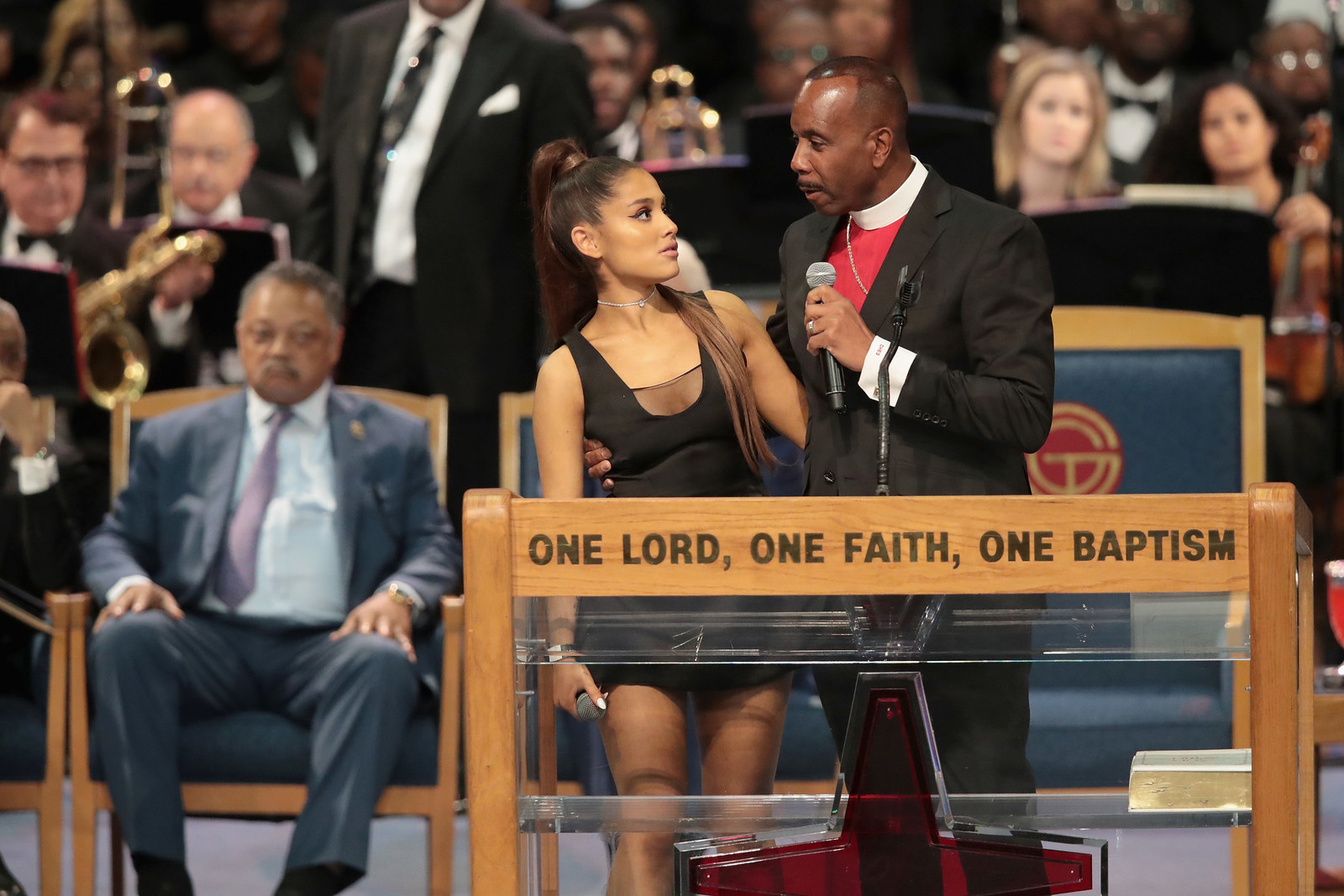 Detroit Police told the Detroit Free Press that they had contacted Grande's team following complaints from concerned fans and after seeing the online debate.

"We received some phone calls from citizens and saw [social media posts] that there may have been some kind of inappropriate contact at Aretha Franklin's funeral between Bishop Ellis and Ariana Grande," Detroit Police Capt. Jevon Johnson told the newspaper.
"We reached out to her representatives. They said she completely took it as an accident and was ready to move on. Based on what her representatives stated, we do not have an open investigation."
Following the incident, Ellis told the Associated Press: "It would never be my intention to touch any woman's breast. ... I don't know, I guess I put my arm around her. Maybe I crossed the border, maybe I was too friendly or familiar but, again, I apologise."
BuzzFeed News has reached out to Ariana Grande's reps for comment.