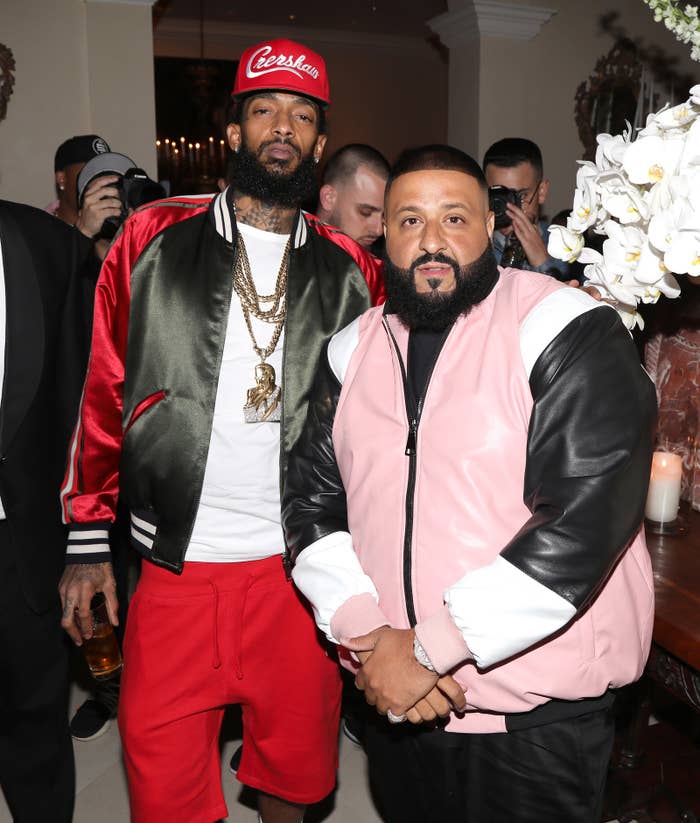 Superstar producer DJ Khaled has pledged to donate 100% of the proceeds generated from the sales of his collaboration with Nipsey Hussle to the late rapper's children, in light of his tragic death.
In a post on social media, the hit maker shared that he had come to the decision following a period of "soul-searching" prompted by the LA rapper's passing.

The 33-year-old, real name Ermias Asghedom, was shot dead outside his Los Angeles clothing store, Marathon Clothing Company, on March 31.

Khaled wrote: "Recently I embarked on a soul-searching journey down a road I never thought I would travel in a million years. It began when a tragedy robbed the world of an enlightened soul, a brother, a father, a partner and my friend, Nipsey Hussle."
The announcement comes ahead of the arrival of Khaled's latest album, titled Father of Asahd, which is scheduled for worldwide release on May 17 and features other musical heavyweights such as Cardi B, 12 Savage and Meek Mill.
The father-of-one revealed that prior to Asghedom's death, the two had spent time together in Inglewood, on set for the supporting music video for the single.
"Just days prior, he shared his energy and positivity with me on a video set for a song called, 'Higher.' After much prayer and reflection; and with the full blessing of the Asghedom family, I am sharing that moment with the world."
Asghedom features on the track, alongside Grammy award winner John Legend, who supported the decision and said that the inspirational performer was taken "too soon."
Khaled described the single as a reminder of the "essence" of the rapper's soul, and confirmed that the decision had the full support of everyone involved.
He wrote: "The very title of the song reminds us that vibrating on a 'Higher' level was the essence of Nipsey's soul. It is in this spirit, of moving forward, of preserving his mission that I, my co-writers, producers and label partners are donating 100% of all our proceeds from 'Higher' to Nipsey's children, Emani and Kross."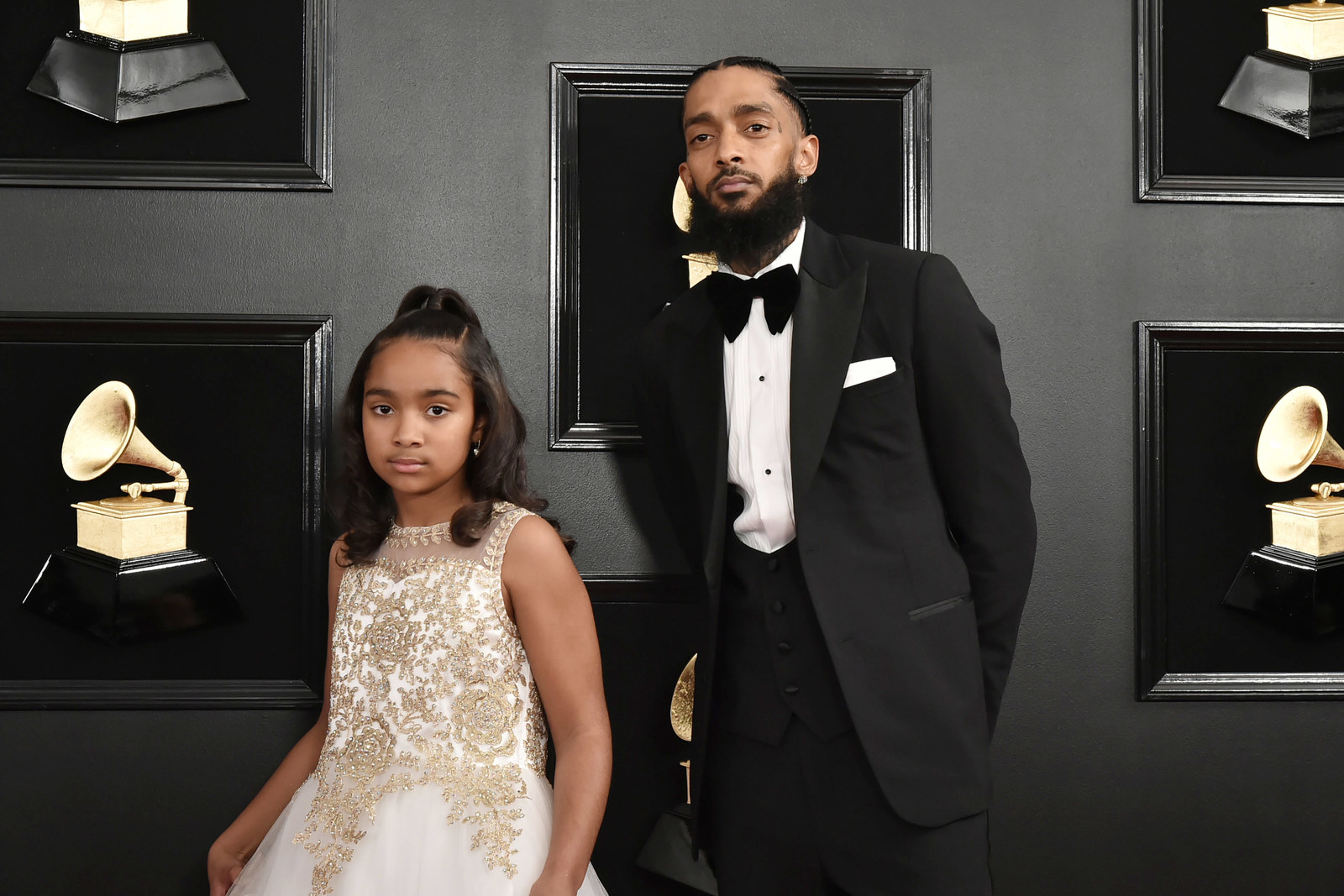 The 43-year-old signed off his message with the line, "The Marathon Continues," which has become the signature nod to Asghedom's legacy.
Asghedom is survived by 10-year-old daughter Emani, from a previous relationship, and two-year-old son, Kross, with actress Lauren London– his partner at the time of his death.