Via ULTA

Lancôme La Base Pro Oil Free Primer- $42.00

Via ULTA

Via ULTA

Benefit The POREfessional Face Primer- $31.00

Via ULTA

Via ULTA

L'Oréal Studio Secrets Magic Lumi Light Infusing Primer- $12.99

Via ULTA

Via ULTA

BECCA First Light Priming Filter- $38.00

Via ULTA

Via ULTA

Smashbox Photo Finish Primer Water- $32.00

Via ULTA

Via ULTA

BareMinerals Complexion Rescue Tinted Hydrating Gel Cream- $29.50

Via ULTA

Via ULTA

Anastasia Beverly Hills Stick Foundation- $25.00

Via ULTA

Via ULTA

Too Faced Born This Way Absolute Perfection Foundation- $39.00

Via ULTA

Via ULTA

Estée Lauder Double Wear Stay-in-Place Makeup- $39.50

Via ULTA

Via ULTA

L'Oréal Infallible Pro-Glow Foundation- $12.99

Via ULTA

Via ULTA

Tarte Double Duty Beauty Shape Tape Contour Concealer- $25.00

Via ULTA

Via ULTA

It Cosmetics Bye Bye Under Eye Anti-Aging Concealer- $24.00

Via ULTA

Via ULTA

Maybelline Instant Age Rewind Eraser Dark Circle Treatment Concealer- $8.99

Via ULTA

Via ULTA

NARS Radiant Creamy Concealer- $30.00

Via ULTA

Via ULTA

Stila Correct and Perfect All-In-One Color Correcting Palette- $45.00

Via ULTA

Via ULTA

BareMinerals Mineral Veil Finishing Powder- $22.00

Via ULTA

Via ULTA

Laura Geller Filter Finish Setting Powder- $32.00

Via ULTA

Via ULTA

Smashbox Halo Hydrating Perfecting Powder- $49.00

Via ULTA

Via ULTA

Dermablend Loose Setting Powder- $27.00

Via ULTA

Via ULTA

CoverGirl Simply Powder- $8.99

Via ULTA

Via ULTA

Benefit Hoola Matte Bronzer- $29.00

Via ULTA

Via ULTA

Lorac PRO Contour Palette with Contour Brush- $45.00

Via ULTA

Via ULTA

Too Faced Chocolate Soleil Matte Bronzer- $30.00

Via ULTA

Via ULTA

NARS Bronzing Powder- $40.00

Via ULTA

Via ULTA

Physicians Formula Murumuru Butter Bronzer- $14.99

Via ULTA

Via ULTA

Via ULTA

Via ULTA

L'Oréal True Match Super Blendable Blush- $11.99

Via ULTA

Via ULTA

Too Faced Papa Don't Peach Brightening Blush- $30.00

Via ULTA

Via ULTA

Lipstick Queen Frog Prince Blush- $24.00

Via ULTA

Via ULTA

Tarte Naughty Nudes Amazonian Clay 12 Hour Blush Collection- $29.00

Via ULTA

Via ULTA

BECCA Shimmering Skin Perfector Pressed- $38.00

Via ULTA

Via ULTA

Stila Heaven's Hue Highlighter- $32.00

Via ULTA

Via ULTA

Maybelline FaceStudio Master Strobing Liquid Illuminating Highlighter- $9.99

Via ULTA

Via ULTA

Anastasia Beverly Hills Glow Kit- $40.00

Via ULTA

Via ULTA

Too Faced Candlelight Glow Highlighting Powder Duo- $30.00

Via ULTA

Via ULTA

Maybelline Define-A-Brow Eyebrow Pencil- $6.99

Via ULTA

Via ULTA

Benefit Gimme Brow Volumizing Fiber Gel- $24.00

Via ULTA

Via ULTA

Anastasia Beverly Hills Brow Wiz Pencil- $21.00

Via ULTA

Via ULTA

Benefit ka-BROW! Cream-Gel Eyebrow Color- $24.00

Via ULTA

Via ULTA

Estée Lauder The Brow Multi-Tasker- $29.00

Via ULTA

Via ULTA

Anastasia Beverly Hills Modern Renaissance Eyeshadow Palette- $42.00

Via ULTA

Via ULTA

Too Faced Sweet Peach Eyeshadow Palette- $49.00

Via ULTA

Via ULTA

ULTA Rose Gold Natural Eyeshadow Palette- $20.00

Via ULTA

Via ULTA

Urban Decay Naked Palette- $54.00

Via ULTA

Via ULTA

NARSissist Loaded Eyeshadow Palette- $59.00

Via ULTA

Via ULTA

Lancôme Grandiôse Bendable Liquid Eyeliner- $32.00

Via ULTA

Via ULTA

Stila Stay All Day Waterproof Liquid Eyeliner- $22.00

Via ULTA

Via ULTA

Urban Decay Razor Sharp Water-Resistant Longwear Liquid Eyeliner- $22.00

Via ULTA

Via ULTA

Nyx Cosmetics Matte Liquid Liner- $6.99

Via ULTA

Via ULTA

Tarte Maneater Self-Sharpening Liner- $20.00

Via ULTA

Via ULTA

Via ULTA

Via ULTA

Lancôme Grandiôse Extreme Mascara- $32.00

Via ULTA

Via ULTA

Too Faced Better Than Sex Mascara- $23.00

Via ULTA

Via ULTA

Urban Decay Perversion Mascara- $22.00

Via ULTA

Via ULTA

Maybelline Lash Sensational Mascara- $8.99

Via ULTA

Via ULTA

Benefit They're Real! Lengthening Mascara- $24.00

Via ULTA

Via ULTA

NYX Butter Lipstick- $5.99

Via ULTA

Via ULTA

Anastasia Beverly Hills Lip Palette- $48.00

Via ULTA

Via ULTA

NARS Audacious Lipstick- $34.00

Via ULTA

Via ULTA

Tarteist Quick Dry Matte Lip Paint- $20.00

Via ULTA

Via ULTA

Clinique Almost Lipstick- $17.00

Via ULTA

Via ULTA

Urban Decay All Nighter Long-Lasting Makeup Setting Spray- $31.00

Via ULTA

Via ULTA

Algenist SPLASH Hydrating Setting Mist- $35.00

Via ULTA

Via ULTA

Nyx Matte Finish Makeup Setting Spray- $7.99

Via ULTA

Via ULTA

Mario Badescu Facial Spray with Aloe, Herb and Rosewater- $7.00

Via ULTA

Via ULTA

Urban Decay Chill Cooling and Hydrating Makeup Setting Spray- $31.00

Via ULTA
Buy Some Makeup At Ulta And We'll Tell You Which Disney Villain You Are
You got:

You're the Evil Queen
You can't stand for anyone to look better than you. You will do, or spend, whatever it takes to be the fairest of them all.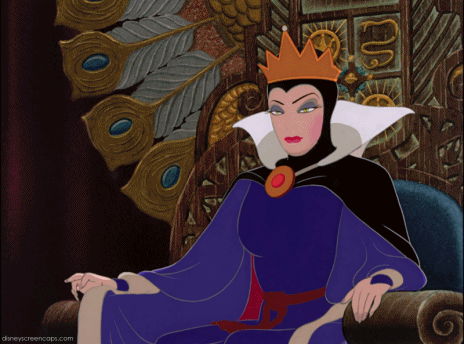 You got:

You're Cruella de Vil
You're always on the cutting edge of trends and have to have the next big thing before everyone else. Patience isn't exactly your strong suit. Just don't kill any puppies on the way to being the next big beauty blogger.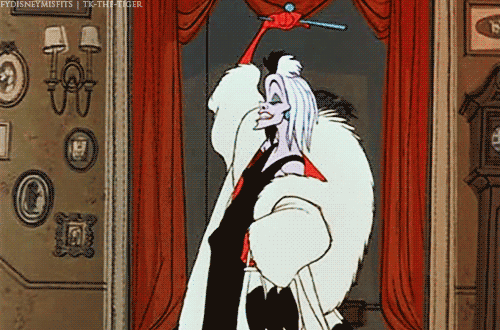 You don't take yourself too seriously and you definitely don't take your makeup too seriously either. You're just here to have a good time. Congrats on being the funniest and coolest villain.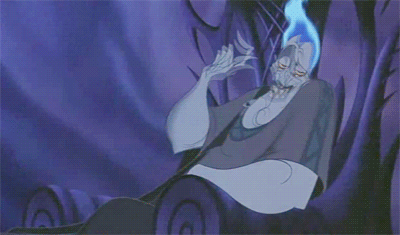 Like Gaston, you're perfectly happy with the same routine day in and day out. Some may call you old-fashioned and stubborn, but you've found products that work for you, and you're sticking with them.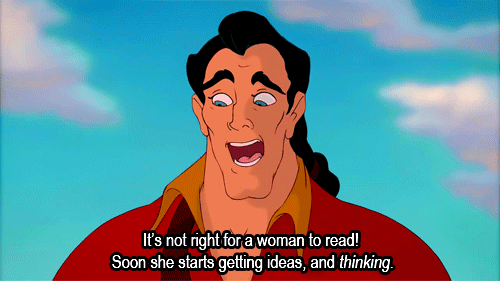 Like Ursula, you definitely like makeup. But you also know that you don't need to spend an arm and leg to look good. You never underestimate the power of a good drugstore dupe.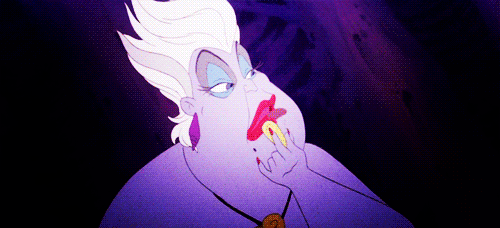 You got:

You're Mother Gothel
Okay. I get it. You don't need makeup when you have magical hair. But honestly, a little under-eye concealer will do you wonders without all that messy kidnapping business.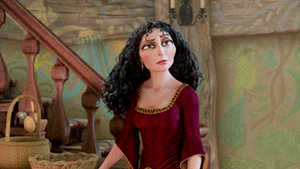 This post was created by a member of BuzzFeed Community, where anyone can post awesome lists and creations.
Learn more
or
post your buzz!