With a bronze medal already in hand for the team event and a gold medal in their sights for ice dancing (Update: They won!), U.S. figure skaters Meryl Davis and Charlie White are having a tremendous Olympics so far. But let's focus on something else for the moment: THESE PEOPLE LOOK LIKE REAL LIFE DISNEY CHARACTERS. Look at her face. IT IS THE FACE OF A PRINCESS. All glow-y and glittery and whatnot. LOOK AT HIS HAIR. It is long and flowy and looks perfectly coiffed even in the middle of competition. HOW DOES IT LOOK LIKE THAT? SERIOUSLY. LOOK AT IT. Their freakish perfection is the talk of Twitter.
With Meryl drawing comparisons to Aladdin's Jasmine.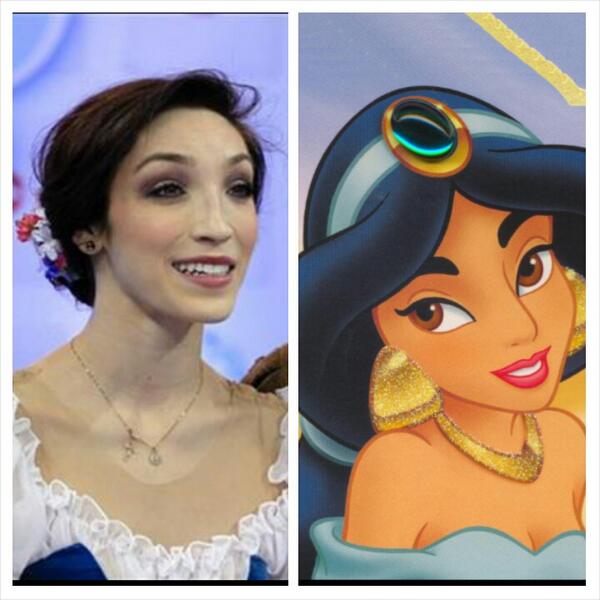 And Charlie being compared to Kristoff of Frozen.
Basically, someone at Disney needs to put these two in a movie, STAT.