Actors looking to break free of typecasting: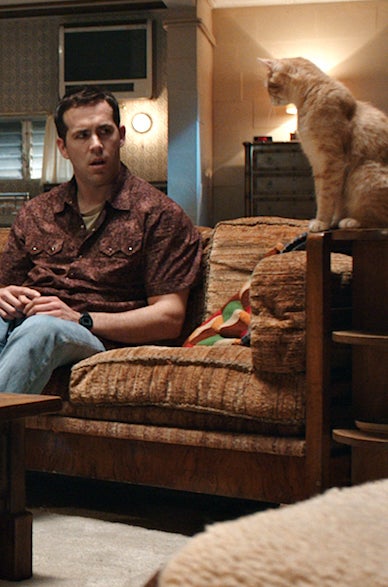 1. The Voices
Starring: Ryan Reynolds, Gemma Arterton, Anna Kendrick, Jacki Weaver
Directed by: Marjane Satrapi
Whenever actors feel trapped within their public personas, an offbeat, gritty, or just plain weird indie film is often the best way to take on a role they would never get a chance to play in mainstream Hollywood fare. An example: Ryan Reynolds has continuously tried to be a himbo action star to seriously diminishing returns, but in this film — directed by artist Marjane Satrapi, who was also behind the fabulous 2007 animated film Persepolis — he plays an oddball who talks to his pets, and his pets talk back. That is very different than R.I.P.D.!
2. The Skeleton Twins
Starring: Bill Hader, Kristen Wiig, Luke Wilson, Ty Burrell, Boyd Holbrook, Joanna Gleason
Directed by: Craig Johnson
After living many years far away from each other, twin siblings Maggie (Wiig) and Milo (Hader) reunite after having near-death experiences on the same day. The film follows Maggie and Milo as they attempt to resolve their unhappy romantic lives — Wilson plays Maggie's husband, and Burrell plays an English teacher who had a fling with Milo. If you couldn't tell already, despite the Saturday Night Live pedigree of the stars, this is a straight-up drama — but Hader is, to me, exactly as talented as Wiig, and I don't think there is a film at this year's festival I more want to see.
3. Camp X-Ray
Starring: Kristen Stewart, Payman Maadi
Directed by: Peter Sattler
Kristen Stewart plays a soldier stationed at Guantanamo Bay, which is blissfully devoid of brooding vampires.
4. Frank
Starring: Michael Fassbender, Domhnall Gleeson, Maggie Gyllenhaal, Scoot McNairy
Directed by: Lenny Abrahamson
Michael Fassbender plays a musician who wears a giant doll head, which seems like a crime to Michael Fassbender's own head, but I think that is the point!
5. The Guest
Starring: Dan Stevens, Maika Monroe, Brendan Meyer, Sheila Kelley, Leland Orser, Lance Reddick
Directed by: Adam Wingard
Dan Stevens sheds all traces of Downton Abbey's Matthew Crawley to play a man who claims to be an Afghanistan war veteran. —Adam B. Vary
The newly single twentysomething women-children: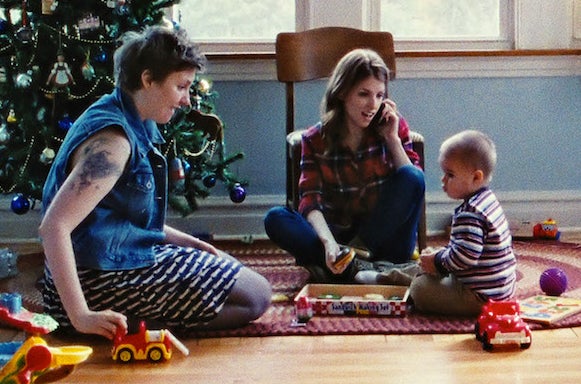 6. Laggies
Starring: Keira Knightley, Chloë Grace Moretz, Sam Rockwell, Ellie Kemper, Jeff Garlin, Mark Webber
Directed by: Lynn Shelton
The man-child is dead. Long live the woman-child! (If we repeat that the man-child is dead often enough, perhaps it will actually be true?) Knightley plays a 28-year-old sign-flipper who is stuck in her life, so much so that she befriends an actual teenager (Moretz) and moves in with her and her father. Laggies is director Shelton's fourth Sundance film, following Humpday, Your Sister's Sister, and last year's Touchy Feely.
7. Happy Christmas
Starring: Anna Kendrick, Melanie Lynskey, Mark Webber, Lena Dunham, Joe Swanberg
Directed by: Joe Swanberg
In this competition movie, Kendrick's Jenny breaks up with her boyfriend, moves in with her brother (Swanberg) and sister-in-law (Lynskey), and gets "drunk and high" a lot, according to the Sundance website. Sold! —Kate Aurthur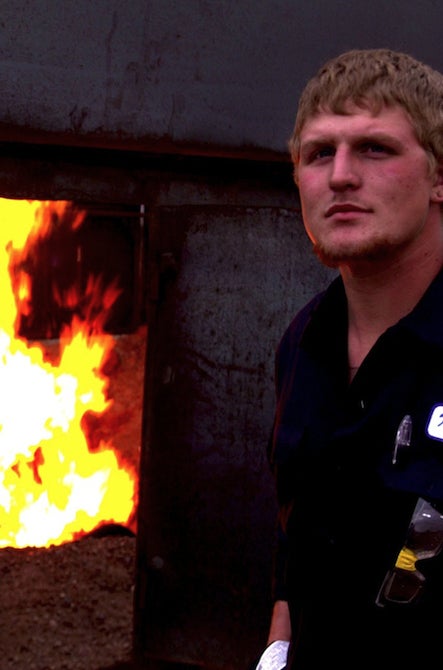 8. The Overnighters
Directed by: Jesse Moss
To read about various aspects of Williston, N.D., the oil boomtown that has been flooded by job-seekers, is to become at least somewhat obsessed with it. The Overnighters is its first filmed representation (though surely not its last). Moss' documentary follows the life of Pastor Jay Reinke, who strives to provide a place for the many men — and they are all men — who come to Williston looking for jobs to sleep after they find a hostile town that has no place for them. And often no jobs for them, either. This is the one Sundance movie I've already seen, and I thought it was very good. There's also a twist at the end of the story that I did not see coming.
9. Mitt
Directed by: Greg Whiteley
This documentary will premiere on Netflix on Jan. 24, so anyone interested will be able to see it soon enough. From the trailer, Whiteley seems to have gotten a lot of access to Romney and his family, including the moment he realized he didn't have a number for Obama to call him to concede the election to him. For those who watched Romney campaign and found him to be a cypher, perhaps Mitt will be a corrective.
10. Ivory Tower
Directed by: Andrew Rossi
Rossi, who illuminated the inner workings of The New York Times in Page One, returns to Sundance with this examination of the prohibitively high cost of college — and whether there are alternatives.
11. The Case Against 8
Directed by: Ben Cotner, Ryan White
Shot over the years since Proposition 8 — the law that forbade lesbian and gay couples to marry in California — passed during the 2008 election, this documentary follows the attempt to overturn it, including the unlikely pairing of attorneys Ted Olson and David Boies, who were on opposite sides of Bush v. Gore in 2000. HBO will air the movie this year.
12. Fed Up
Directed by: Stephanie Soechtig
Fed Up seeks to expose the dirty tricks the food industry has engaged in to make us all obese and ill. Katie Couric and Laurie David are among the movie's executive producers. —K.A.
The unexpected pitfalls of same-sex love: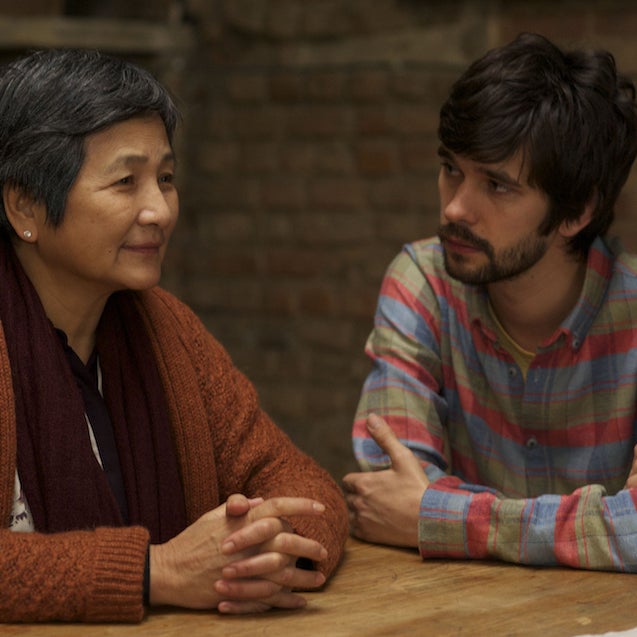 13. Love Is Strange
Starring: John Lithgow, Alfred Molina, Marisa Tomei, Darren Burrows, Charlie Tahan, Cheyenne Jackson
Directed by: Ira Sachs
This film starts with a super-timely premise: Ben (John Lithgow) and George (Alfred Molina) get married after 39 years together, causing George to lose his job at a New York Catholic school. But rather than fixate on the politics of marriage equality, Love Is Strange focuses instead on the logistical aftermath of Ben and George losing their apartment and being forced to live apart as they cobble their lives back together.
14. Lilting
Starring: Ben Whishaw, Pei-Pei Cheng, Andrew Leung, Peter Bowles, Naomi Christie, Morven Christie
Directed by: Hong Khaou
After a young Chinese-Cambodian man dies, his British boyfriend (Ben Whishaw, Skyfall) and disapproving mother (Pei-Pei Cheng, Crouching Tiger, Hidden Dragon) struggle to understand each other.
15. Appropriate Behavior
Starring: Desiree Akhavan, Rebecca Henderson, Halley Feiffer, Scott Adsit, Anh Duong, Arian Moayed
Directed by: Desiree Akhavan
A bisexual Iranian-American (played by director Desiree Akhavan) grapples with how to live openly in a society where that isn't necessarily the best idea. —A.B.V.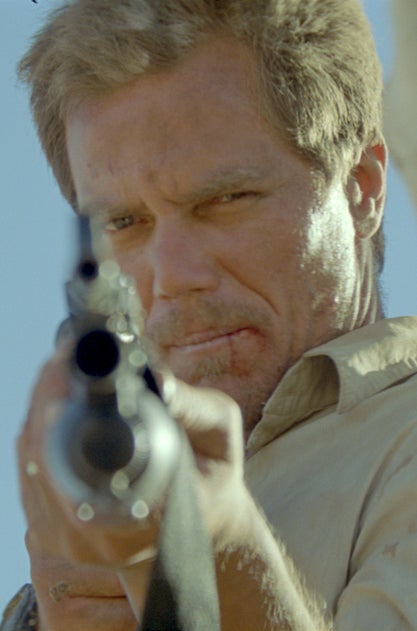 16. A Most Wanted Man
Starring: Philip Seymour Hoffman, Rachel McAdams, Willem Dafoe, Robin Wright, Grigoriy Dobrygin
Directed by: Anton Corbijn
A German spy (Hoffman) tracks a Chechen-Russian immigrant (Dobrygin) and his lawyer (McAdams) in hopes of exposing a terrorist plot, in a story based on a John Le Carre novel. The last time Corbijn made a cloak-and-dagger film, however, it was in the deliberately paced — and quite divisive — 2010 George Clooney drama The American; bringing this film to Sundance is probably a better way for the director to launch the film.
17. Cold in July
Starring: Michael C. Hall, Don Johnson, Sam Shepard, Vinessa Shaw, Nick Damici, Wyatt Russell
Directed by: Jim Mickle
A Texas father (Hall) kills a man who's broken into his home, only to have the man's ex-con father (Shepard) show up looking for revenge. It's based on a cult pulp novel by Joe R. Lansdale, and unless you've read it, you really have no idea where this story is going.
18. Young Ones
Starring: Michael Shannon, Nicholas Hoult, Elle Fanning, Kodi Smit-McPhee
Directed by: Jake Paltrow
Jake Paltrow (yes, Gwyneth's brother) takes a sharp turn away from the comfortably contemporary setting of his first film — 2007's character study The Good Night (which also debuted at Sundance) — for what looks like a stark and brutal film set in a bleak future bereft of water and natural resources. Shannon plays a father attempting to defend his land from the designs of the boyfriend (Hoult) of his daughter (Fanning). —A.B.V.
Celebrity-focused documentaries: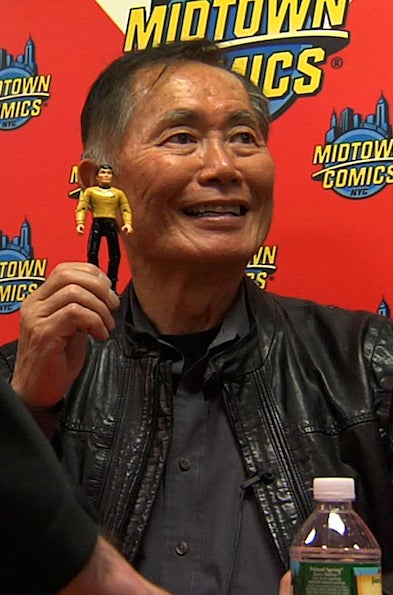 19. To Be Takei
Directed by: Jennifer M. Kroot
After he publicly came out in 2005, Star Trek star George Takei became far more famous than he ever had been before. This documentary chronicles his life, from living on a Japanese-American internment camp during World War II to (attempting to) share the screen with William Shatner. What a fabulously unusual life!
20. Nick Offerman: American Ham
Directed by: Jordan Vogt-Roberts
After directing Parks and Recreation's he-man Nick Offerman in his 2013 Sundance favorite The Kings of Summer, Vogt-Roberts helmed this concert doc of Offerman's one-man show, shot at the Town Hall theater in New York.
21. Life Itself
Directed by: Steve James
Roger Ebert's unshakable popularity as the nation's film critic will likely never be equaled in our lifetimes. So it is fitting that this documentary about his own dramatic personal narrative would debut at the nation's premiere festival for independent film.
22. The Trip to Italy
Starring: Steve Coogan, Rob Brydon
Directed by: Michael Winterbottom
In 2010, British comedians Steve Coogan and Rob Brydon went on a gastronomic tour of Northern England while debating the finer points of comedy, as well as Michael Caine impersonations. The film wasn't quite a documentary, but it certainly wasn't a traditional narrative film either. And it proved so popular, they did it again, this time in Italy — which was, at the very least, almost certainly a better culinary experience for Coogan and Brydon. It's the rare sequel to debut at Sundance! —A.B.V.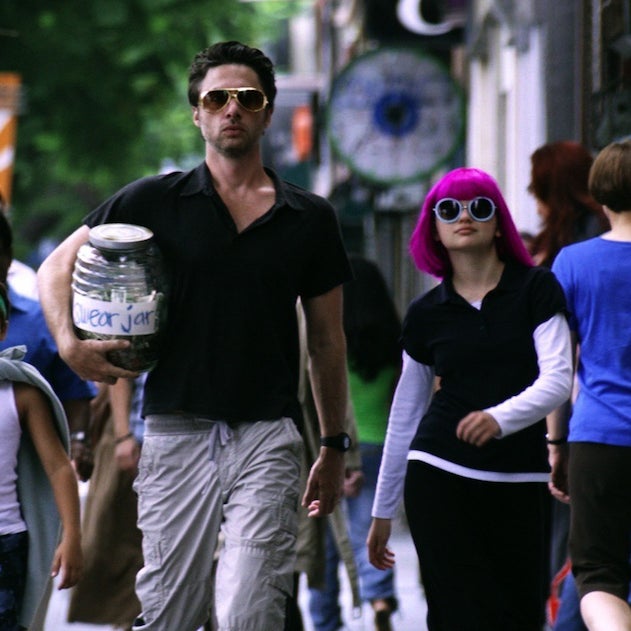 23. Wish I Was Here
Starring: Zach Braff, Kate Hudson, Mandy Patinkin, Josh Gad, Ashley Greene, Joey King
Directed by: Zach Braff
The grand experiment of multimillion-dollar, crowdsourced indie filmmaking gets its first real test with the premiere of Braff's second feature film as a director, about an out-of-work actor (played by Braff) who decides to homeschool his two kids (King of The Conjuring, and Pierce Gagnon of Looper). Braff is an actor, co-writer, director, and producer on this movie, and with so much (perhaps unfair) arm-folding over his decision to fund the film largely through Kickstarter, everything is falling on the Scrubs star's shoulders.
24. God's Pocket
Starring: Philip Seymour Hoffman, Richard Jenkins, Christina Hendricks, John Turturro
Directed by: John Slattery
Slattery, who has directed some of the best recent episodes of Mad Men, has assembled a crazy great cast for his feature directing debut, about a man (Hoffman, again!) scrambling to cover up the accidental death of his stepson. Any chance to see Hendricks act as someone other than Joan Holloway is a chance I will always take.
25. Rudderless
Starring: Billy Crudup, Anton Yelchin, Felicity Huffman, Selena Gomez, Laurence Fishburne, William H. Macy
Directed by: William H. Macy
William H. Macy has been around for so long, I sort of assumed he'd directed a feature film before, but he has not! His debut, the festival's official closing-night film, follows a grieving father (Crudup) who starts performing in a band with a local musician (Yelchin) with songs written by his late son. Already, I'm overwhelmed by the emotion here.
26. Hits
Starring: Meredith Hagner, Matt Walsh, James Adomian, Jake Cherry, Derek Waters, Wyatt Cenac
Directed by: David Cross
Yup, another feature directorial debut from a well-established character actor. Arrested Development alum David Cross' film is about a small-town father whose rant at the city hall goes viral, drawing "hordes of appallingly well-meaning hipsters from Brooklyn," according to the official festival synopsis. Which sounds about right for a David Cross movie! —A.B.V.
Feature films adapted from short films: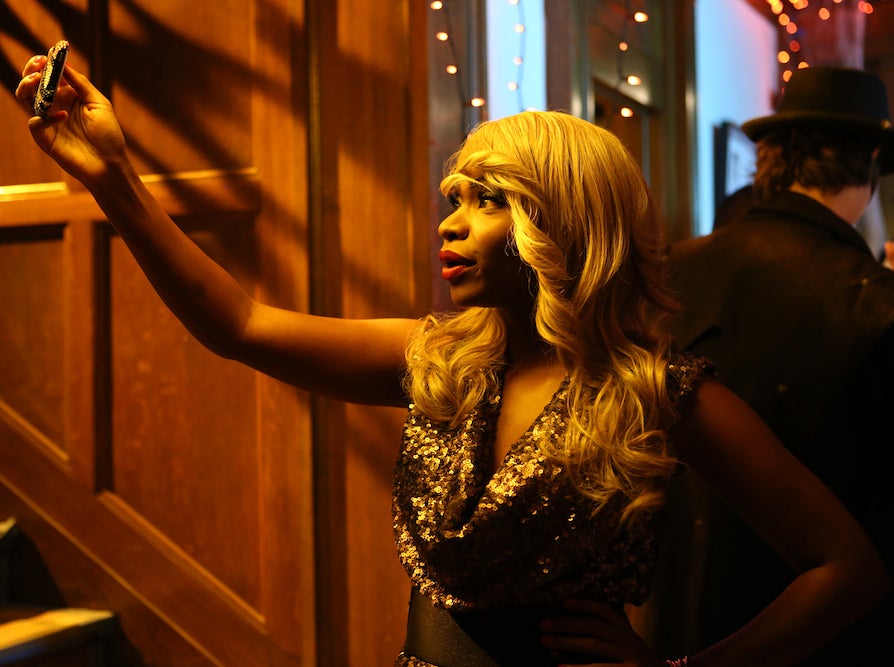 27. Dear White People
Starring: Tyler James Williams, Tessa Thompson, Teyonah Parris, Brandon Bell
Directed by: Justin Simien
The kid from Everybody Hates Chris is all grown up and starring in this movie! Dear White People, a full-length feature made out of this short film, farcically follows the stories of college students in an all-black dorm at a competitive school.
28. Obvious Child
Starring: Jenny Slate, Jake Lacy, Gaby Hoffmann, David Cross, Gabe Liedman, Richard Kind
Directed by: Gillian Robespierre
Twitter-star Slate plays a 27-year-old stand-up comedian who gets pregnant after a rebound hookup. Robespierre first made Obvious Child as a short, then as a feature, and now, she offers this version.—K.A.
Depressing stories about the internet: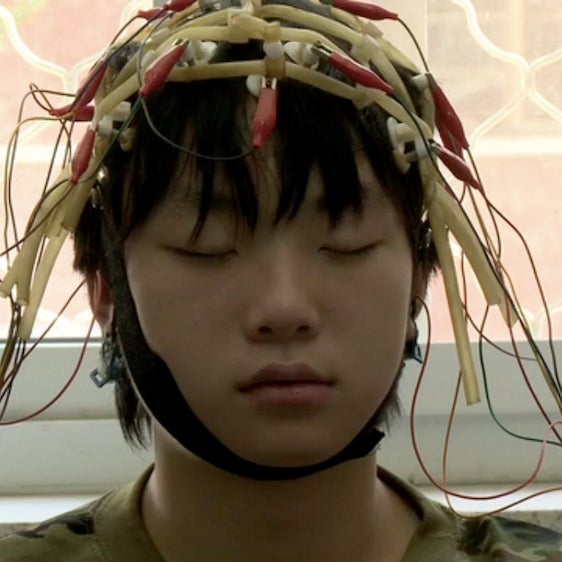 29. Love Child
Directed by: Valerie Veatch
As the internet age, well, ages, the stories about web culture have become more complicated. Veatch directed 2012's Me @ the Zoo — about YouTube star Chris Crocker, and in Love Child, she explores gaming addiction in South Korea, focusing on the tragic case of parents who let their daughter die of malnutrition because they were so enmeshed in their virtual lives.
30. Web Junkie
Directed by: Shosh Shlam, Hilla Medalia
China has labeled internet addiction a medical condition and now treats people for it. Shlam and Medalia use this prism to examine China's speed-of-light evolution into a modern culture.
31. The Internet's Own Boy
Directed by: Brian Knappenberger
Knappenberger profiles the sad story of Aaron Swartz, the precocious internet activist who, only one year ago, committed suicide at age 26 while under the threat of decades of jail time. —K.A.
Period coming-of-age nostalgia: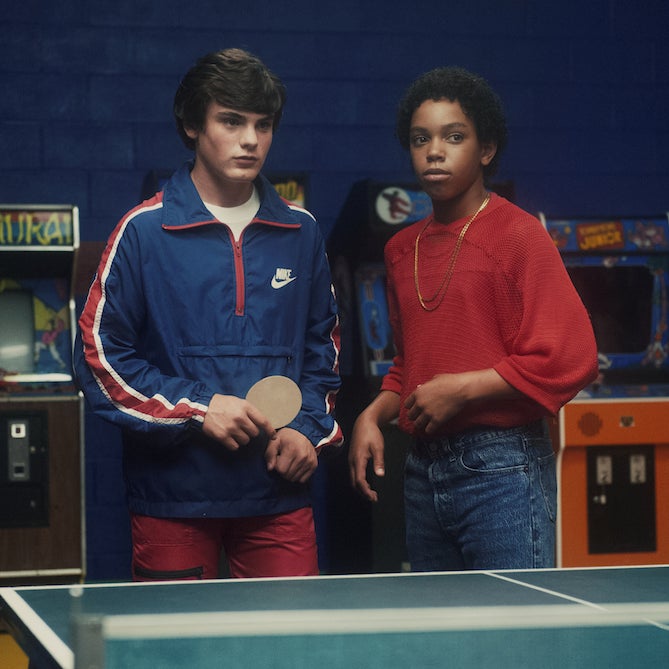 32. Infinitely Polar Bear
Starring: Mark Ruffalo, Zoe Saldana, Imogene Wolodarsky, Ashley Aufderheide
Directed by: Maya Forbes
Ruffalo plays a bipolar father of two daughters in Cambridge in 1978, whose wife (Saldana) moves to New York so she can get an MBA and dig them out of their financial hole. He can't handle working — can he be a parent? Forbes' real-life daughter, Imogene Wolodarsky, plays one of the daughters. (And J.J. Abrams is an executive producer.)
33. Ping Pong Summer
Starring: Susan Sarandon, John Hannah, Lea Thompson, Amy Sedaris, Robert Longstreet, Marcello Conte
Directed by: Michael Tully
A teenage boy obsessed with rap goes to Ocean City, Md., in the summer of 1985. Sarandon's Ping-Pong associations continue to increase exponentially! —K.A.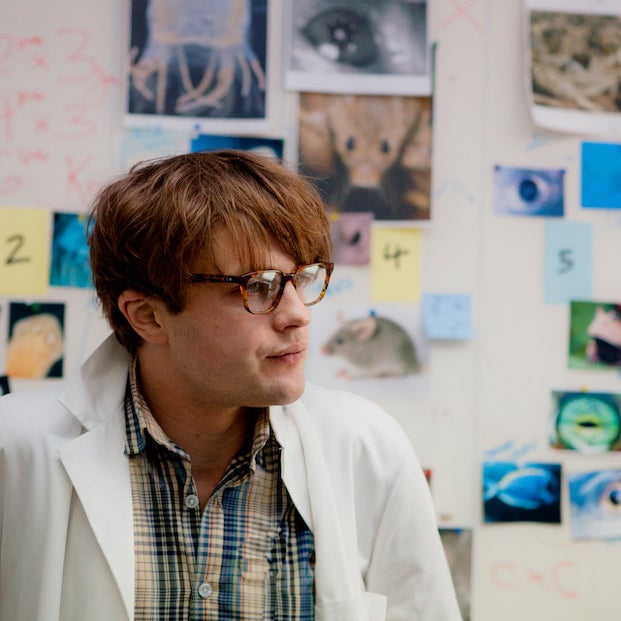 34. I, Origins
Starring: Michael Pitt, Brit Marling, Astrid Bergès-Frisbey, Steven Yeun, Archie Panjabi
Directed by: Mike Cahill
Cahill made 2011's Another Earth, which he co-wrote with Marling (who also starred in it). I liked that movie! I, Origins sounds like another almost-science fiction offering: Pitt plays a Ph.D. student with a "specialty in eye evolution" who ends up making "a stunning discovery with profound existential implications." Just go with it, I say
35. Jamie Marks Is Dead
Starring: Cameron Monaghan, Noah Silver, Morgan Saylor, Madisen Beaty with Judy Greer, Liv Tyler
Directed by: Carter Smith
When a bullied/ignored kid teenager named Jamie is found dead, popular student Adam can't stop thinking about him — so much so that Jamie's ghost begins to appear to him and the girl who found him (Saylor, aka Dana on Homeland). —K.A.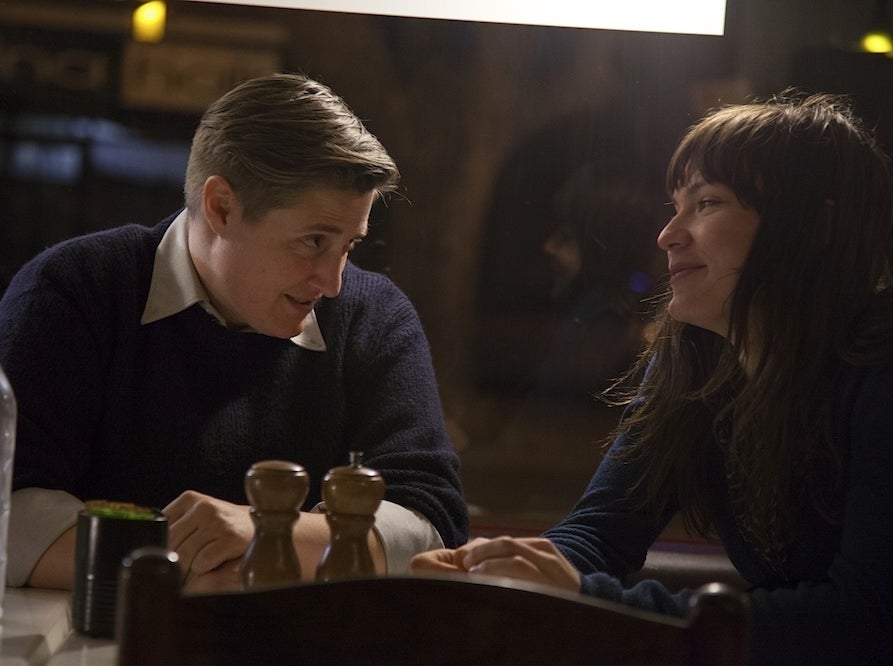 36. 52 Tuesdays
Starring: Tilda Cobham-Hervey, Del Herbert-Jane, Imogen Archer, Mario Späte, Beau Williams, Sam Althuizen
Directed by: Sophie Hyde
As the stories of transgender people come more to the fore of cultural and political life, so do the films about them. In 52 Tuesdays, an Australian movie featured in the World Cinema competition, a teenage girl named Billie (Cobham-Hervey) learns that her mother is going to transition from female to male, and that she will live with her father as it happens. The two agree to meet every Tuesday. In an inventive twist, Hyde shot this narrative film on 52 chronological Tuesdays.
37. My Prairie Home
Directed by: Chelsea McMullan
McMullan's subject, the transgender singer-songwriter Rae Spoon, prefers the pronoun "they." My Prairie Home follows the acoustic guitar-playing Spoon on a low-budget cross-Canada tour. —K.A.
Weird things happen in country houses: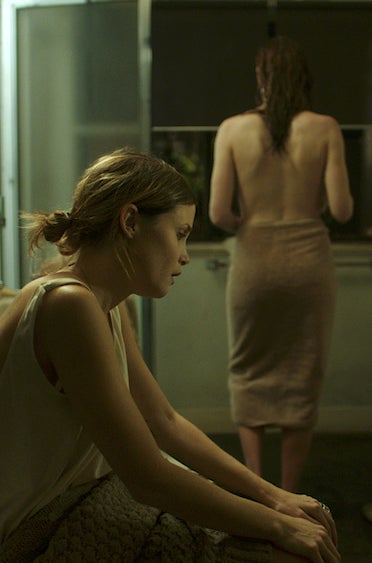 38. Sleepwalker
Starring: Gitte Witt, Christopher Abbott, Brady Corbet, Stephanie Ellis
Directed by: Mona Fastvold
A woman and her boyfriend are hanging out at her father's Massachusetts estate when the woman's sister and the sister's boyfriend show up. (They are not welcome, I take it.) The movie's logline promises that surreal-ness ensues. (Note that Abbott, Charlie of Girls, is in this movie.)
39. The One I Love
Starring: Mark Duplass, Elisabeth Moss, Ted Danson
Directed by: Charlie McDowell
A couple with problems goes away on vacation to try to save their relationship, and it turns into, according to the description, "a dizzyingly bizarre experience" for unspecified reasons. The One I Love is director McDowell's feature debut (he has a popular Twitter feed). And this movie is one of two for Moss at Sundance this year; the other is Alex Ross Perry's Listen Up Philip, with Jason Schwartzman. —K.A.
True crime documentaries: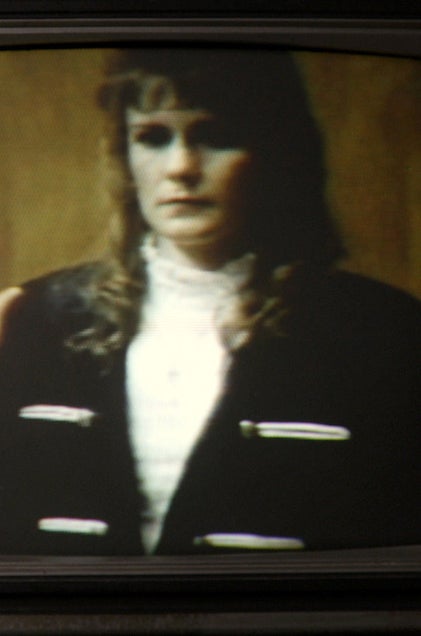 40. Captivated: The Trials of Pamela Smart
Directed by: Jeremiah Zagar
Most people, if pressed, would say that the trial of O.J. Simpson was the first fully televised criminal trial. But in fact, the 1991 trial of Pamela Smart, who is serving a life sentence, began the trend. Smart was a school employee who had a sexual relationship with a student and later pressured him and his friends into killing her husband. (If that sounds familiar, it's because the story was later fictionalized in the Gus Van Sant movie To Die For.) Both Smart and the crime became media sensations as Americans found themselves riveted to the salacious daily revelations. Captivated is another HBO-produced doc.
41. Whitey: United States of America v. James J. Bulger
Directed by: Joe Berlinger
Berlinger, the documentarian behind the three amazing Paradise Lost movies, which literally freed their subjects from prison, has turned his attention to Whitey Bulger and corruption in the FBI and the Justice Department.
42. Happy Valley
Directed by: Amir Bar-Lev
Brace yourselves: Happy Valley takes a look at Jerry Sandusky, Joe Paterno, Penn State University, and the town of State College in the aftermath of Sandusky's arrest for child sex abuse. —K.A.
The trials and tribulations of musicians: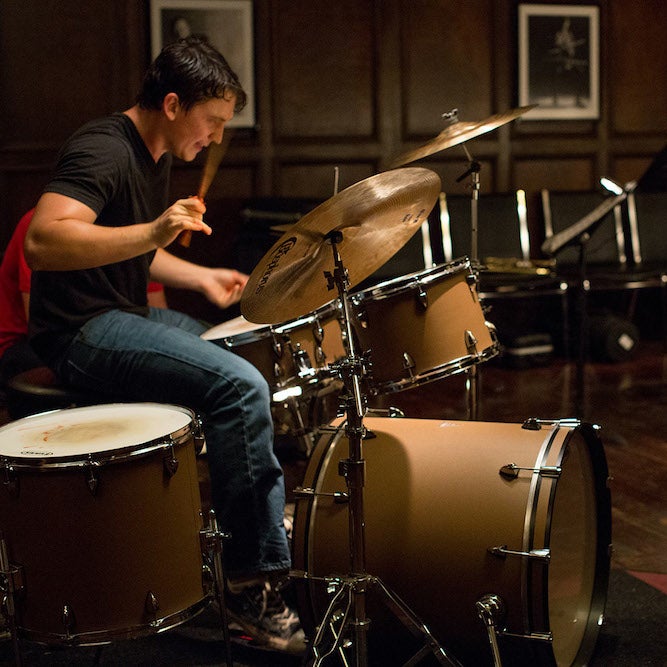 43. Whiplash
Starring: Miles Teller, J.K. Simmons
Directed by: Damien Chazelle
It is debatable which is harder: the life of a truly independent filmmaker, or the life of an aspiring musician. Perhaps it's why so many of the former like to make films about the latter. The opening narrative film of the festival follows a 19-year-old drummer (Teller, who broke hearts at last year's Sundance with The Spectacular Now). His obsessive quest to be a great artist brings him into the orbit of a brutally uncompromising teacher (Simmons). There's a photo from the film on the festival website of blood-splattered drumsticks. So, this is going to be intense.
44. God Help the Girl
Starring: Emily Browning, Olly Alexander, Hannah Murray, Pierre Boulanger, Cora Bissett
Directed by: Stuart Murdoch
So what happens when the struggling independent filmmaker is a successful indie musician? You make an indie movie musical! Belle and Sebastian's Stuart Murdoch has apparently been working on this film — about a trio of misfits who meet over a summer in Glasgow, and set to a series of songs Murdoch wrote while recording and touring with his band — for roughly a decade. It is genuinely exciting that Sundance will debut a bona fide musical!
45. Song One
Starring: Anne Hathaway, Johnny Flynn, Mary Steenburgen, Ben Rosenfield
Directed by: Kate Barker-Froyland
Hathaway — back in our lives after pretty much a year away — keeps to the world of music in her first film since Les Misérables, as a producer as well as an actor. She plays a woman who's pulled into the Brooklyn music scene after her musician brother (Rosenfield) falls into a coma. She develops a relationship with her brother's favorite singer-songwriter, played by singer-songwriter-actor Flynn. I expect some singing, perhaps some songwriting!
46. Low Down
Starring: John Hawkes, Elle Fanning, Glenn Close, Peter Dinklage, Lena Headey, Flea
Directed by: Jeff Preiss
This film, in truth, could also fall into the "period coming-of-age" category, but it's a biopic of the difficult life of jazz pianist Joe Albany (Hawkes), as seen through the eyes of his daughter Amy (who also co-wrote the screenplay), as he struggles with a heroin addiction in '70s Los Angeles.
47. 20,000 Days on Earth
Directed by: Iain Forsyth, Jane Pollard
Part nonfiction doc, part experimental narrative, this film — which is playing in the world documentary competition — attempts to get inside the mind of musician-filmmaker Nick Cave by exploring his creative process and, it seems, staging his 20,000th day on Earth. (I did the math: That's his 54th year, 10th month, and roughly 17th day. Math!) —A.B.V.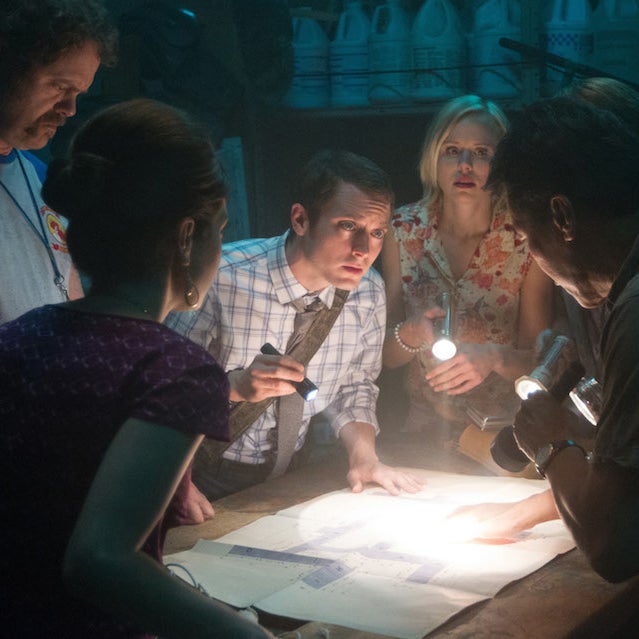 48. Cooties
Starring: Elijah Wood, Rainn Wilson, Alison Pill, Jack McBrayer, Leigh Whannell, Nasim Pedrad
Directed by: Jonathan Milott, Cary Murnion
How has no one thought of this before? An elementary school is overrun with an outbreak of "cooties" — a bug that transforms the cute little tykes into zombies (or "deranged, cannibalistic mutants," according to the Sundance synopsis. But, c'mon, they're zombies). Wood plays a substitute teacher caught in the ensuing mayhem, and Wilson is the school gym teacher, because of course. The script was written by Leigh Whannell, i.e., the guy who wrote Insidious and the first three Saw movies, and Ian Brennan, i.e., the guy who co-created Glee. Its Sundance premiere is at midnight. I avoid horror movies at all costs, and I actually may see this!
49. Life After Beth
Starring: Aubrey Plaza, Dane DeHaan, John C. Reilly, Molly Shannon, Cheryl Hines, Paul Reiser
Directed by: Jeff Baena
Boy (DeHaan) meets girl (Plaza). Boy falls in love with girl. Girl dies. Girl comes back to life as a zombie. Sounds sweet! —A.B.V.
WTF (there's just one movie here, but it's getting a section in itself):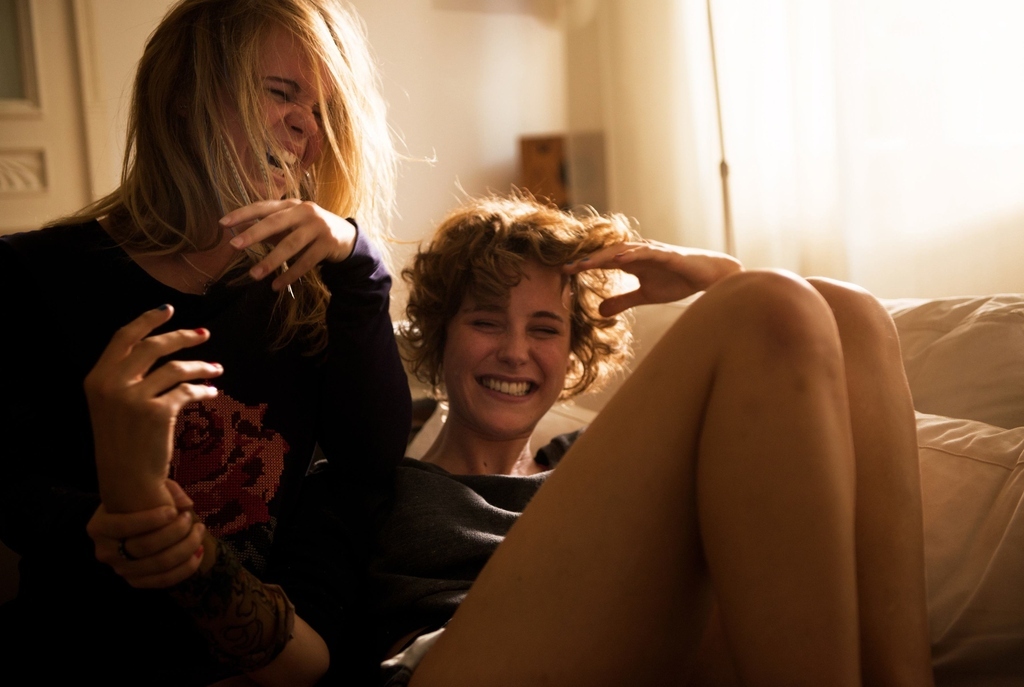 Correction: It turns out, director Sophie Hyde did shoot "52 Tuesdays" not only on chronological Tuesdays, but 52 of them. Impressive!