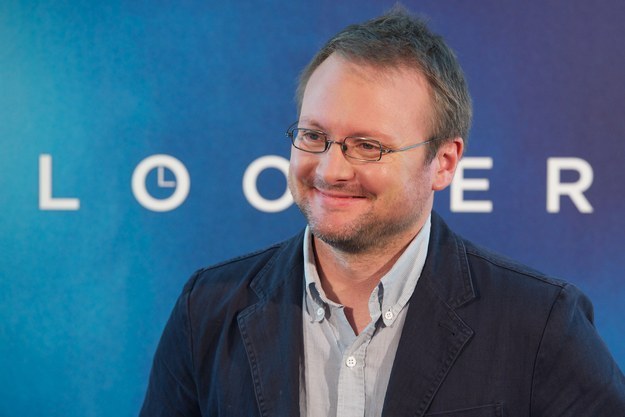 Rian Johnson (Looper, Brick) will write and direct Star Wars: Episode VIII, BuzzFeed has confirmed.
While Deadline first reported the news, BuzzFeed has confirmed that Johnson has not signed up to direct Episode IX. He is, however, writing the treatment for the final film in the new Star Wars trilogy.
Johnson has made just three feature films in his career: 2005's high-school noir Brick, 2008's con man caper The Brothers Bloom, and 2012's time-twisting sci-fi thriller Looper. But all three films have been acclaimed for Johnson's unique sense of style and storytelling acumen — Looper star Bruce Willis even called the movie "better than anything I've ever done."
The 40-year-old filmmaker has also directed some of the very best episodes of AMC's Breaking Bad, including the legendary episode "Ozymandias."
Johnson will take the franchise reins from J.J. Abrams, who is currently shooting Star Wars: Episode VII, which Abrams co-wrote with Lawrence Kasdan (The Empire Strikes Back, Return of the Jedi). That production was recently delayed after star Harrison Ford broke his leg on the set, but a source close to the movie says that the production has been shifted to remain on schedule while Ford recuperates.
Johnson's longtime producing partner Ram Bergman will also produce Episode VIII.