21 Things That Need To Happen At Comic-Con 2015
Jennifer Lawrence says goodbye to Katniss, we get some Game of Thrones closure, the Justice League makes its debut, and Lady Gaga crashes American Horror Story: Hotel — it ~could~ all happen!
1.
Jennifer Lawrence and Josh Hutcherson will be awkward and adorable for the last time (at Comic-Con, anyway).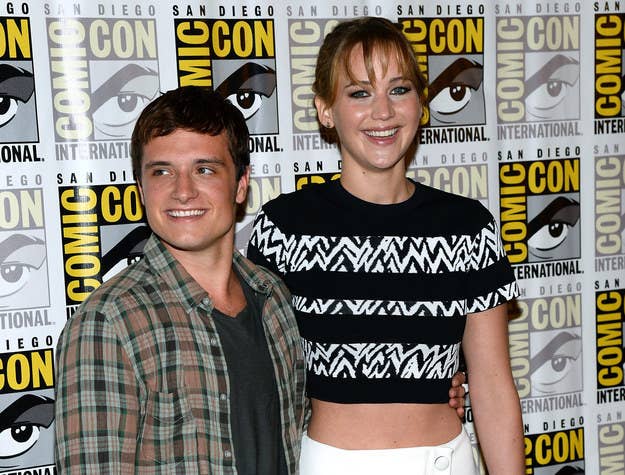 The Hunger Games: Mockingjay – Part 2 panel
Thursday, July 9, 12 p.m.
Scheduled to attend: Stars Jennifer Lawrence, Josh Hutcherson, Liam Hemsworth, and Willow Shields; director Francis Lawrence; and producer Nina Jacobson
What needs to happen: The final Hunger Games film hits theaters Nov. 20, so this is really one of our last opportunities to see the beloved Holy Trinity together. We need to see JLaw and Josh (pictured above at the 2013 Comic-Con panel for The Hunger Games: Catching Fire) be adorable goofballs together — ideally she'll spill something or trip — while Liam looks on lovingly. We also need another trailer with way more Peeta and Gwendoline Christie. —KF
2.
We learn Clara's fate on Doctor Who once and for all.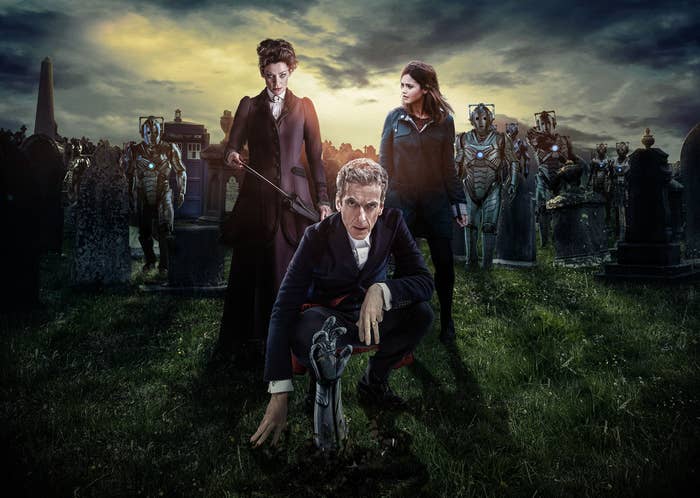 Doctor Who: BBC America's official panel
Thursday, July 9, 2:15 p.m.
Scheduled to attend: Stars Peter Capaldi, Jenna Coleman, and Michelle Gomez and executive producer Steven Moffat
What needs to happen: This is a pretty nail-biting panel, if only because of those rumors circulating that Jenna Coleman might exit the show after this season. But hopefully she doesn't announce any plans to do that, and instead we just get a lovely panel with a Season 9 trailer, a premiere date, and some juicy deets about next season. —ELR
Con Man panel
Thursday, July 9, 3:45 p.m.
Scheduled to attend: Executive producers and stars Alan Tudyk and Nathan Fillion; executive producer P.J. Haarsma; and stars Mindy Sterling, Tricia Helfer, Felicia Day, Casper Van Dien, Nolan North, Alison Haislip, Michael Trucco, and Sky Haarsma
What needs to happen: When Firefly's Alan Tudyk partnered with his fellow Browncoat compatriot Nathan Fillion to crowdfund a web series based on their experiences as sci-fi actors attending fan conventions, they raised an astounding $3.16 million from 46,993 backers on Indiegogo. A splashy Comic-Con panel was inevitable — the show is literally about going to Comic-Con — and with filming now wrapped on the show, fans will be expecting to see a healthy sample of what Tudyk and Fillion have cooked up. The panel's 90-minute run time should provide ample opportunity to do it. —ABV
4.
We get to see some of the Sherlock Christmas special — and learn more about Season 4.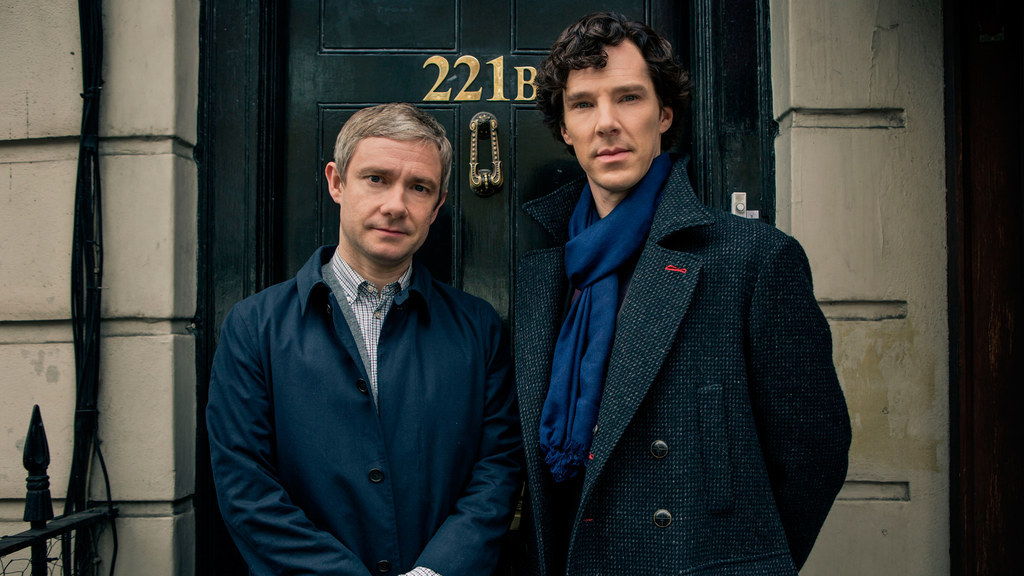 Sherlock panel
Thursday, July 9, 3:45 p.m.
Scheduled to attend: Co-creator and writer Steven Moffat, executive producer Sue Vertue, and co-star Rupert Graves
What needs to happen: Here's what we know: There's a forthcoming Christmas special (set to air stateside this December) and a fourth season (set to air…eventually). And that's about it. Here's what we want: footage from said Christmas special and a premiere date for Season 4. We'd also love for Benedict Cumberdad to make a surprise appearance — however unlikely that is. —JW
5.
Fear the Walking Dead debuts actual show footage.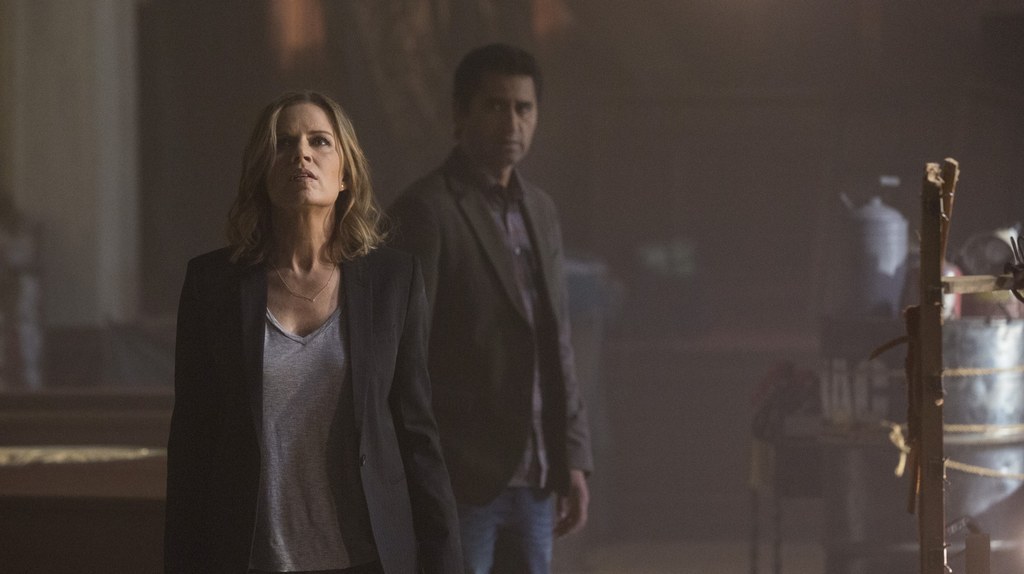 Fear the Walking Dead panel
Friday, July 10, 1 p.m.
Scheduled to attend: Stars Cliff Curtis, Kim Dickens, Frank Dillane, Alycia Debnam-Carey, Elizabeth Rodriguez, Lorenzo James Henrie, Rubén Blades, and Mercedes Mason; executive producer and showrunner Dave Erickson; executive producer Gale Anne Hurd; executive producer Dave Alpert; and special effects makeup supervisor and executive producer Greg Nicotero
What needs to happen: Following the Walking Dead panel, which is sure to debut some gruesome new footage from the upcoming season, we will need a trailer — a good, long, juicy one — with genuine footage from this L.A.-set Walking Dead companion series so we can finally know what to expect. —JW
Game of Thrones panel
Friday, July 10, 2:30 p.m.
Scheduled to attend: Stars Alfie Allen, John Bradley, Gwendoline Christie, Liam Cunningham, Natalie Dormer, Conleth Hill, Hannah Murray, Sophie Turner, Carice van Houten, and Maisie Williams; executive producer Carolyn Strauss; and director David Nutter
What needs to happen: First, someone will have to address why executive producers and showrunners David Benioff and D.B. Weiss aren't there. (We're assuming it's because they're writing the new season and can't be bothered, but, also, like, come on…) SPOILER ALERT, BUT IT'S BEEN WEEKS AND THERE'S NO WAY YOU DON'T KNOW AT THIS POINT: Second, there will be a lot of talk regarding the absence of star Kit Harington, whose character died in the most recent season finale, but might still be a part of the show in some way next year. Other lingering questions that need to be talked about: Arya's blindness, Sansa's big leap, and why George R.R. Martin named a character Gilly. —JW
7.
We discover more Inhumans (*cough Kamala Khan cough*) and watch Peggy Carter dispense comeuppance as she leapfrogs over sexist assholes at the SSR.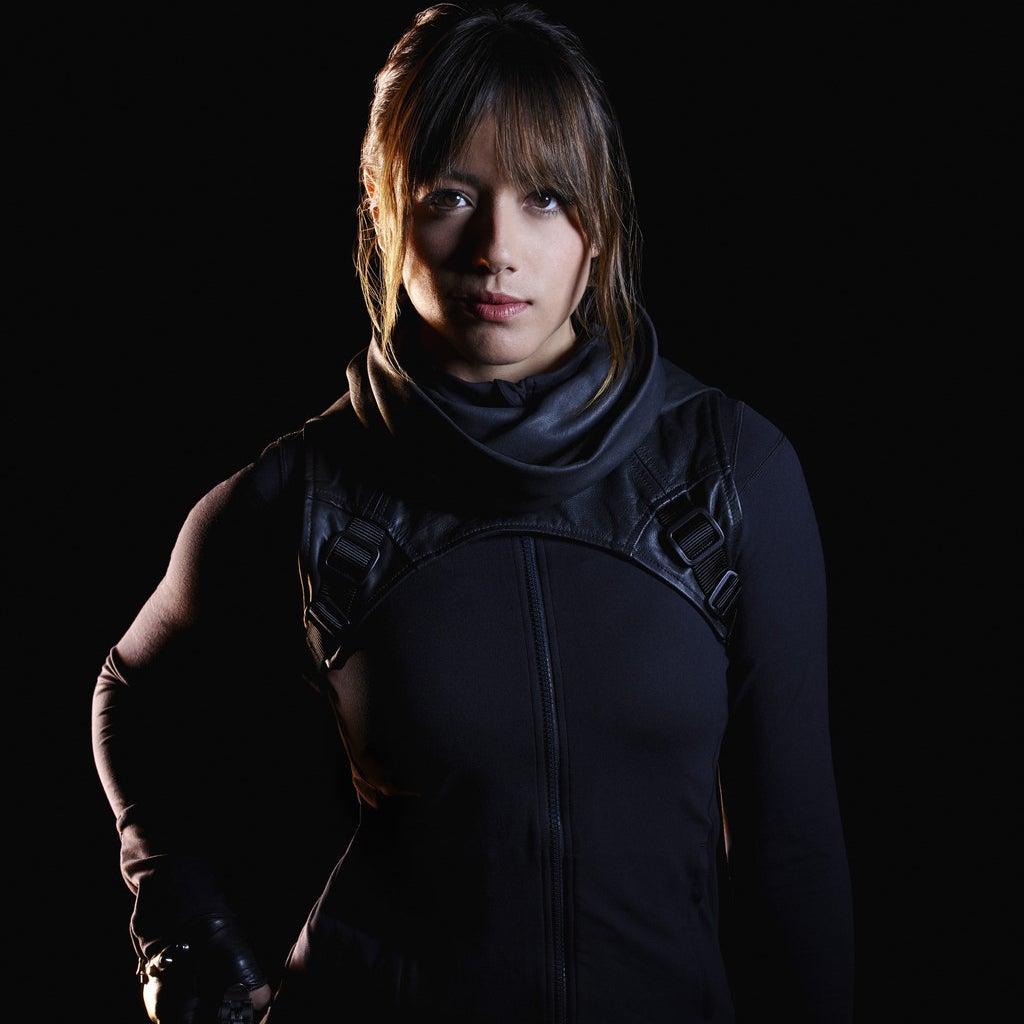 Marvel Television Presents panel
Friday, July 10, 3 p.m.
Scheduled to attend: Marvel TV head Jeph Loeb and the showrunners and unspecified members of the casts of Agents of S.H.I.E.L.D. and Agent Carter
What needs to happen: S.H.I.E.L.D. has been laying some serious groundwork for the next phase of Marvel, and it's finally time we see that come to fruition. Who are the Inhumans? What do they mean to S.H.I.E.L.D.? Will Skye finally grow into her powers? AND MOST IMPORTANTLY, WILL WE SEE KAMALA KHAN, AKA THE FUTURE MS. MARVEL?!
And as far as Agent Carter goes, it's always lovely to simply be in the presence of Hayley Atwell. Listening to her talk about different ways to defeat the patriarchy for an hour sounds like an absolute delight. If the showrunners happen to mention that they saw #AtwellRocks and announce Dwayne Johnson as a series regular in Season 2, well, that's just the cherry on top. —KM
8.
We discover even more about Star Wars: The Force Awakens — and Han Solo appears in Hall H.
Lucasfilm panel
Friday, July 10, 5:30 p.m.
Scheduled to attend: Director J.J. Abrams, screenwriter Lawrence Kasdan, and producer and Lucasfilm President Kathleen Kennedy
What needs to happen: According to Entertainment Weekly, Abrams won't be showing off a new trailer, or any new footage, from his new Star Wars movie. Instead, this panel promises a "special look" at the film, which, since it includes Kasdan (who also co-wrote The Empire Strikes Back and Return of the Jedi), likely means Abrams will dole out a few new scraps of information about the film's characters, settings, and story — and possibly a few new images as well.
The best reason to attend, though, is the possibility of Harrison Ford making his first public appearance since he miraculously survived a small plane crash in March — especially now that the spin-off movie detailing Solo's past is officially happening. Seeing new Star Wars cast members Gwendoline Christie, Adam Driver, Andy Serkis, Lupita Nyong'o, Domhnall Gleeson, and Max von Sydow wouldn't be too terrible, either. —ABV
9.
Dark Swan unleashes her powers at the Once Upon a Time panel.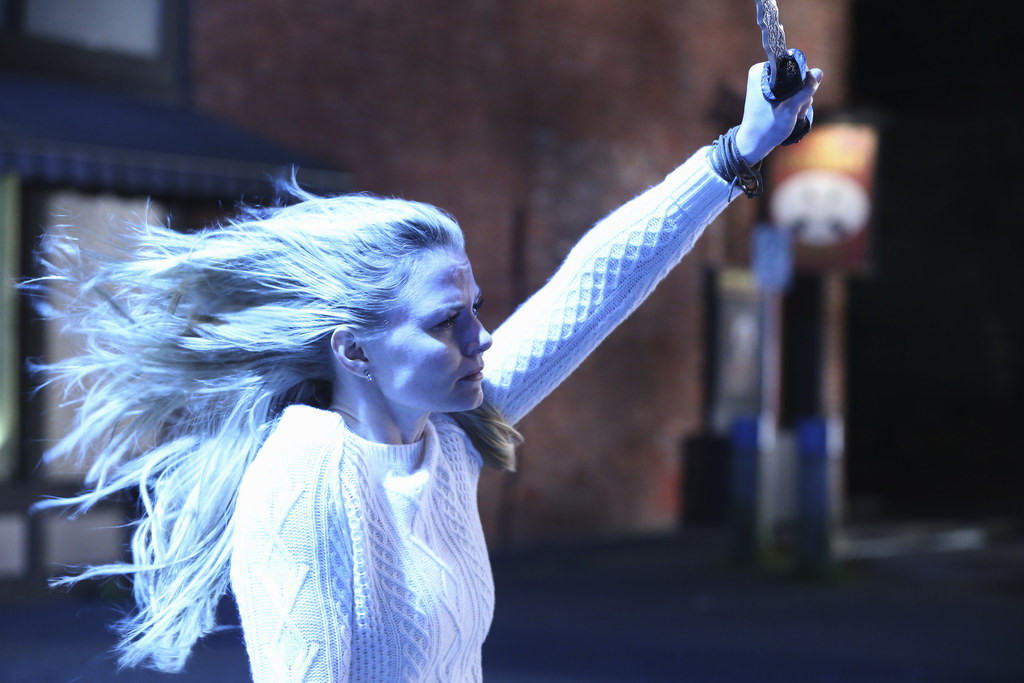 Once Upon a Time panel
Saturday, July 11, 10 a.m.
Scheduled to attend: Stars Ginnifer Goodwin, Jennifer Morrison, Robert Carlyle, Lana Parrilla, Josh Dallas, Emilie de Ravin, Colin O'Donoghue, Sean Maguire, and Rebecca Mader; co-creators and executive producers Edward Kitsis and Adam Horowitz
What needs to happen: We've already seen what Morrison's Emma Swan will look like now that she's the new Dark One, but here's hoping we'll see what will she look like when putting those powers to "good" use. It would also be acceptable if O'Donoghue just spent the whole panel winking at everyone, individually, in Ballroom 20. —JW
10.
The Justice League officially debuts in Hall H.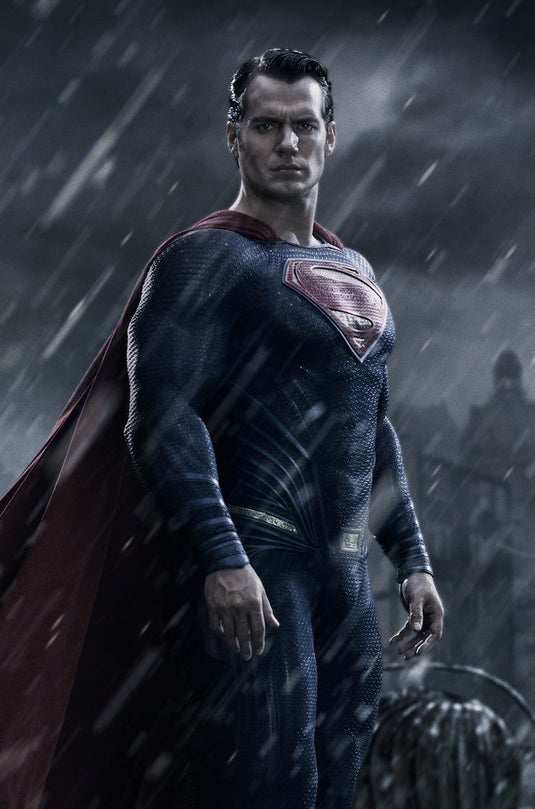 Warner Bros. presentation
Saturday, July 11, 10:30 a.m.
Scheduled to attend: Batman v Superman: Dawn of Justice stars Ben Affleck, Henry Cavill, Amy Adams, Jesse Eisenberg, Jeremy Irons, Holly Hunter, and Gal Gadot, and director Zack Snyder
What needs to happen: Last year, Affleck, Cavill, and Gadot showed up in Hall H for not much more than a wave, and a minute-long teaser for Batman v Superman that worked the crowd into a lather. This year, the DC Comics trinity will be joined by several more members of the movie's cast for a full panel and, one expects, a great deal more footage. (One reason Comic-Con is special: How Affleck will navigate the minefield of making a major public appearance days after announcing his divorce will be a drama that likely very few people inside Hall H will care about.)
But the Comic-Con throng is fickle, and by this point, they will expect more than the expected. In 2010, Marvel Studios won Comic-Con by bringing out the entire cast of The Avengers. This year, just about everyone expects Batman, Superman, and Wonder Woman will be joined in Hall H by their Justice League compatriots Aquaman (Jason Momoa), the Flash (Ezra Miller), and Cyborg (Ray Fisher). That would be enough, but this would be a bonus: getting to see what these characters will look like in the two-part Justice League movies. —ABV
Warner Bros. presentation
Saturday, July 11, 10:30 a.m.
Scheduled to attend: No one from Suicide Squad has been been officially announced.
What needs to happen: The Warner Bros. presentation will officially include panels for the Peter Pan prequel Pan (with stars Hugh Jackman, Garrett Hedlund, and Levi Miller and director Joe Wright), and the secret agent thriller The Man from U.N.C.L.E. (with stars Henry Cavill, Armie Hammer, Alicia Vikander, and Elizabeth Debicki).
But what would really blow off Comic-Con's roof is if the cast of David Ayer's DC Comics movie Suicide Squad — including Jared Leto (as the Joker), Margot Robbie (as Harley Quinn), Will Smith (as Deadshot), and Viola Davis (as Amanda Waller) — made a surprise visit to Hall H. The movie is currently shooting, so suspending production just to jet in the cast could be too much of an expensive hassle. But that's exactly what Marvel Studios did last year with the Avengers: Age of Ultron cast, and Marvel Studios elected not to come to Comic-Con this year. Your move, Warner Bros. —ABV
12.
We meet Quentin Tarantino's band of Hateful outlaws.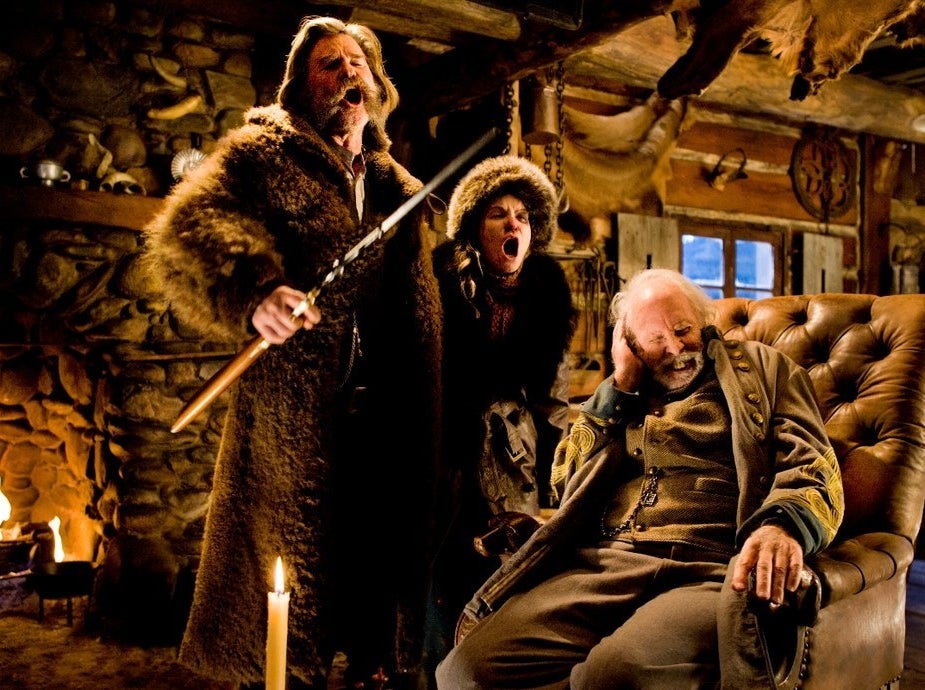 Quentin Tarantino's The Hateful Eight panel
Saturday, July 11, 1:30 p.m.
Scheduled to attend: Director Quentin Tarantino and unspecified members of the film's cast (which includes Samuel L. Jackson, Kurt Russell, Jennifer Jason Leigh, Walton Goggins, Demian Bichir, Tim Roth, Michael Madsen, and Bruce Dern)
What needs to happen: This highly anticipated Tarantino film is yet another period Western, this time set shortly after the Civil War, with Jackson playing a former union soldier who now is a bounty hunter. (Prepare your Django Unchained comparisons.) Considering much of the cast is set to appear at the panel, it'd be lovely to see some exclusive clips from the film, which started shooting earlier this year and isn't out until Christmas. —KLC
Legendary Pictures panel
Saturday, July 11, 2:30 p.m.
Scheduled to attend: Nothing's confirmed yet, but hopefully Crimson Peak stars Tom Hiddleston, Jessica Chastain, and Mia Wasikowska
What needs to happen: Ideally, Tom Hiddleston would just dance the whole time. But it would also be great to learn more about the gothic horror film's plot — are Sir Thomas Sharpe (Hiddleston) and his sister Lady Lucille Sharpe (Chastain) ghosts? Murderers? Whatever the answer, we need to see more of that bed scene from the first trailer. Maybe they could just put that on a loop in the background. —KF
14.
And we learn if the long wait for a Warcraft movie was worth it.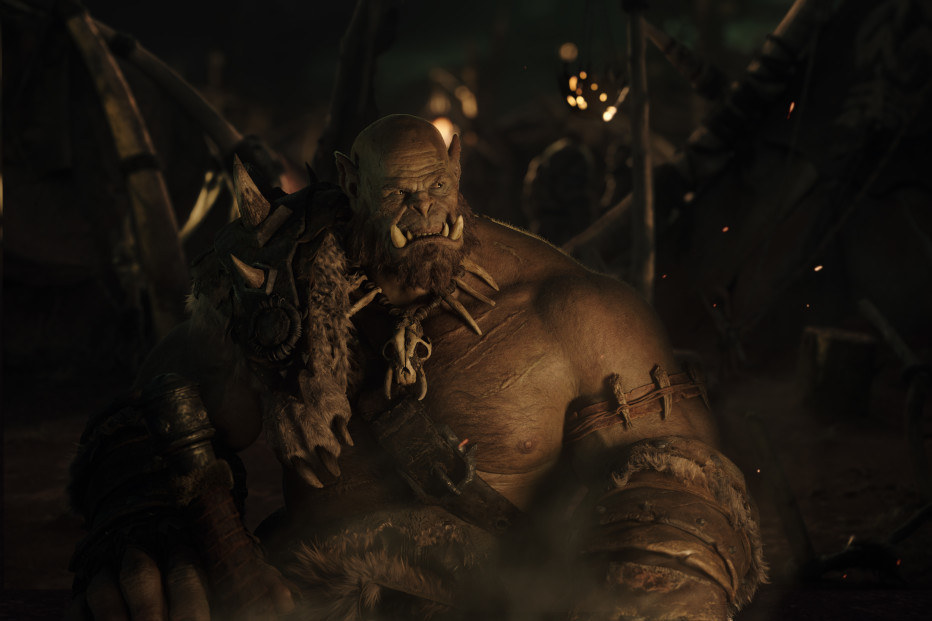 Legendary Pictures panel
Saturday, July 11, 2:30 p.m.
Scheduled to attend: No one officially, but…
What needs to happen: …director Duncan Jones will be in town, and while the cast — including Travis Fimmel, Paula Patton, Ben Foster, Tony Kebbell, and Dominic Cooper — is lovely, all anyone cares about is whether Jones can deliver a visual experience that can live up to the insane popularity of the Warcraft video games. Plus it will be the third time this movie has been previewed at Comic-Con, so this panel had better impress. —ABV
15.
Sam Heughan will suddenly realize he's allergic to clothing.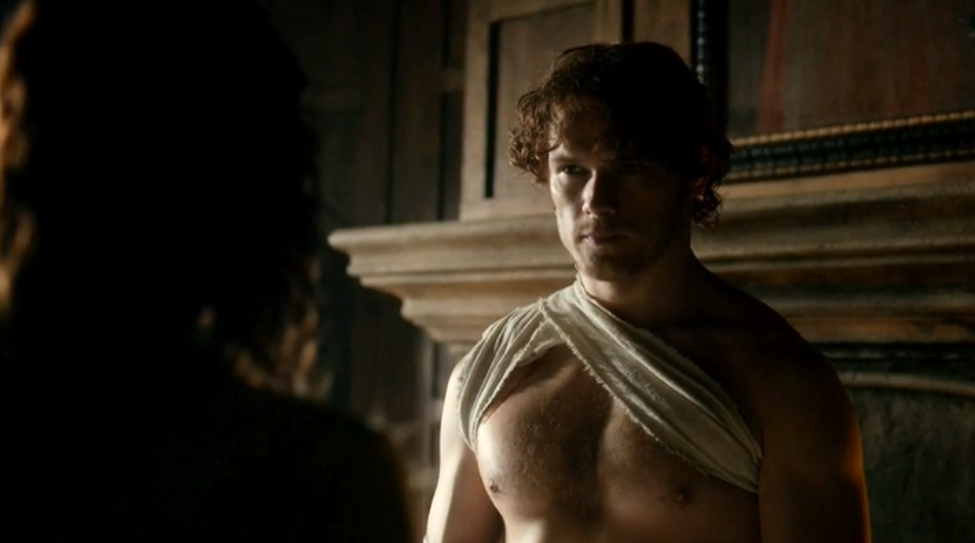 Starz: Outlander panel
Saturday, July 11, 4 p.m.
Scheduled to attend: Stars Caitriona Balfe and Sam Heughan, executive producer Ronald D. Moore, book series author Diana Gabaldon, and co-executive producer Maril Davis
What needs to happen: In a perfect world, Sam Heughan develops a sudden and incurable allergy to all things clothing. He spends his time onstage adjusting to his newly nude life, and we just get to stare for a solid hour. Also? It would be pretty stellar if we heard how faithful next season will remain to the book series. —ELR
16.
Joss Whedon tells us what is next.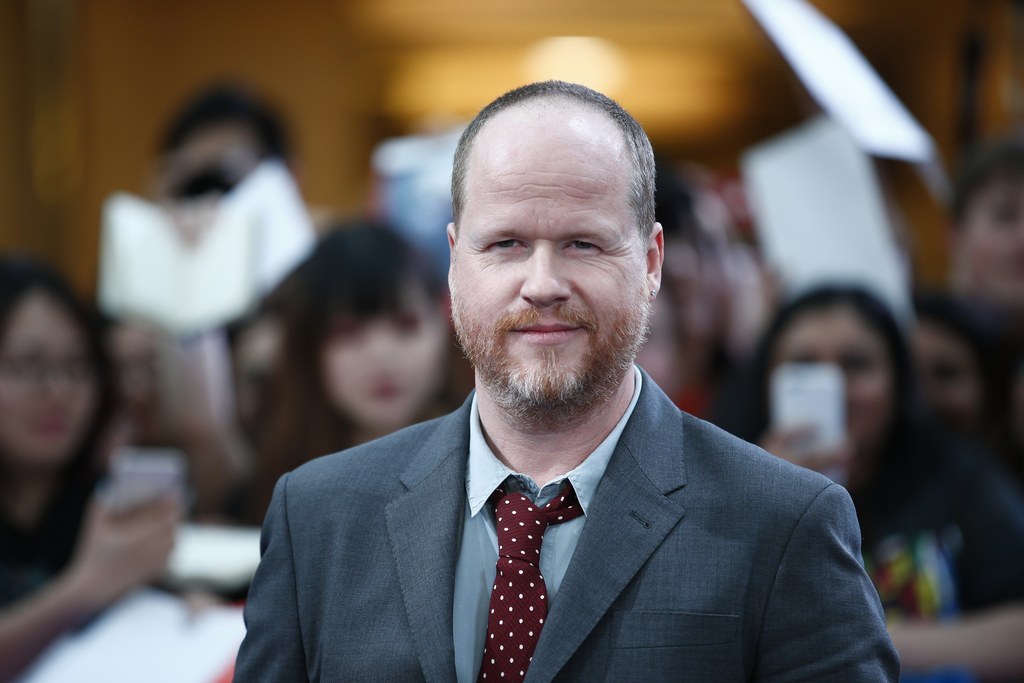 Dark Horse's An Afternoon With Joss Whedon panel
Saturday, July 11, 4:45 p.m.
Scheduled to attend: Geek god Joss Whedon
What needs to happen: Almost every year, the creator of Buffy the Vampire Slayer, mastermind behind Dr. Horrible's Sing-Along Blog, and unofficial Avenger is granted a panel all to himself by his buddies at Dark Horse Comics. With Avengers: Age of Ultron in his rearview mirror, Whedon needs to tell us what his next act will be already. —JW
17.
Bryan Fuller announces that Hannibal Season 4 will happen.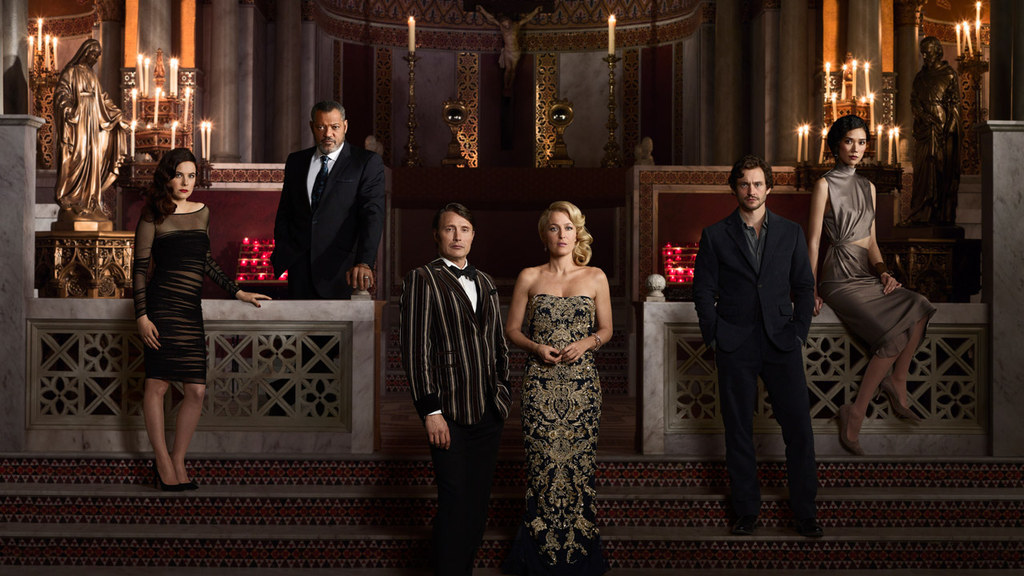 Hannibal: Savor the Hunt panel
Saturday, July 11, 5 p.m.
Scheduled to attend: Executive producers Bryan Fuller and Martha De Laurentiis and star Hugh Dancy
What needs to happen: After NBC canceled Hannibal, Fuller and De Laurentiis both confirmed that other networks were interested in picking up a fourth season of TV's most beautiful nightmare. While Amazon and Netflix recently passed, there are plenty of portals left to offer Fannibals their fourth course, and Fuller better use this panel to tell us where — and when! — that will happen. —JW
18.
We see some Fantastic Four footage that doesn't make us nervous.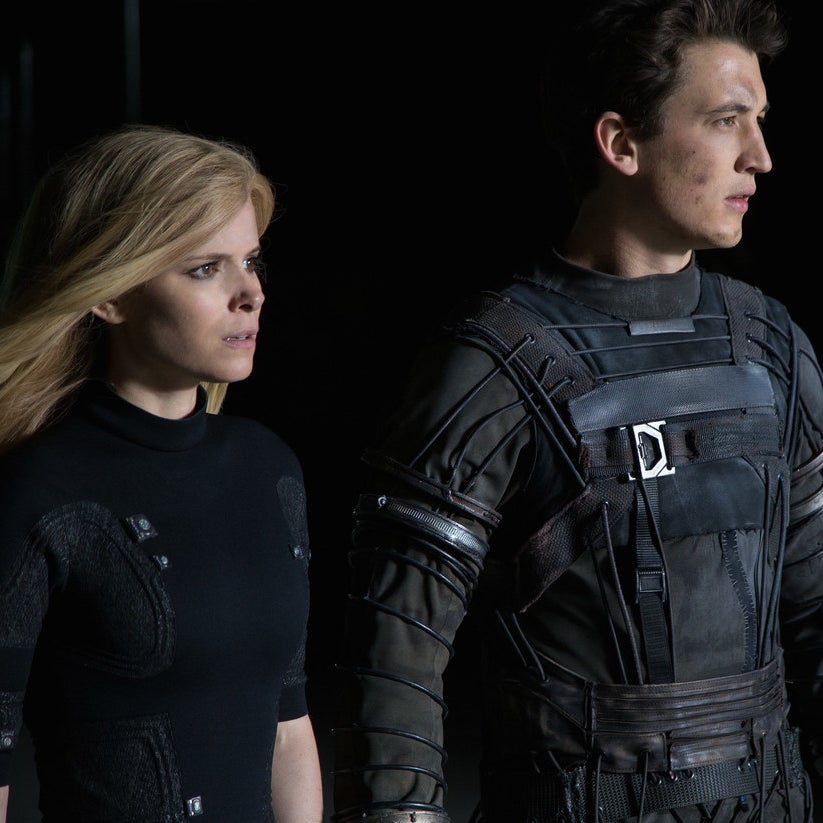 20th Century Fox panel
Saturday, July 11, 5:45 p.m.
Scheduled to attend: No one has been announced
What needs to happen: Last year, the new Fantastic Four cast — Miles Teller, Michael B. Jordan, Kate Mara, and Jamie Bell — didn't show at Comic-Con, and the massive Fox panel suffered for it. In the interim, the trailers for the film and the shaky buzz surrounding director Josh Trank have left fans feeling real ~iffy~ about this movie. With the movie coming out Aug. 7, a strong, lively panel with some outstanding footage would go a long way toward assuaging fans' concerns. —ABV
19.
We meet the new class of X-Men stars — including Deadpool and Gambit.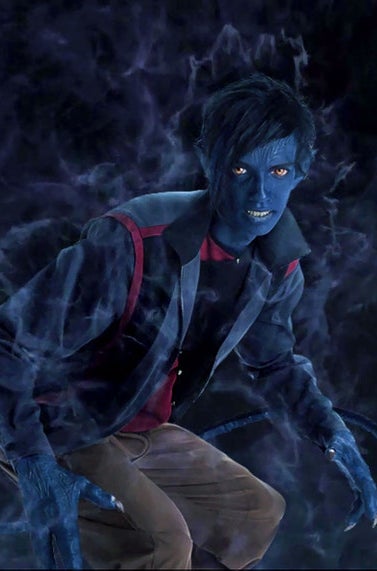 20th Century Fox panel
Saturday, July 11, 5:45 p.m.
Scheduled to attend: Again, no one official!
What needs to happen: Fox's movie panel this year is scheduled to last for almost two hours, and with that much ground to cover, and it being Comic-Con and all, it would seem silly for the cast of next summer's X-Men: Apocalypse not to show up — especially brand new actors to the franchise like Sophie Turner (as a young Jean Grey), Kodi Smit-McPhee (as a young Nightcrawler), Tye Sheridan (as a young Cyclops), and Alexandra Shipp (as a young Storm).
But what will likely make Hall H even happier is if Ryan Reynolds brings Deadpool's R-rated, amoral mayhem to the convention, along with a healthy snippet of footage that equals the incredible test reel that "leaked" online last year. (UPDATE: Reynolds tweeted on Wednesday that Deadpool will indeed be coming to Comic-Con.)
And speaking of popular X-Men characters getting their own spin-off movie, Channing Tatum has yet to start shooting Gambit, but even if he walked onstage shuffling a deck of cards, it might make fans actually forget Taylor Kitsch's performance as the character in 2009's X-Men Origins: Wolverine. —ABV
20.
The Vampire Diaries stars talk about life without Nina Dobrev.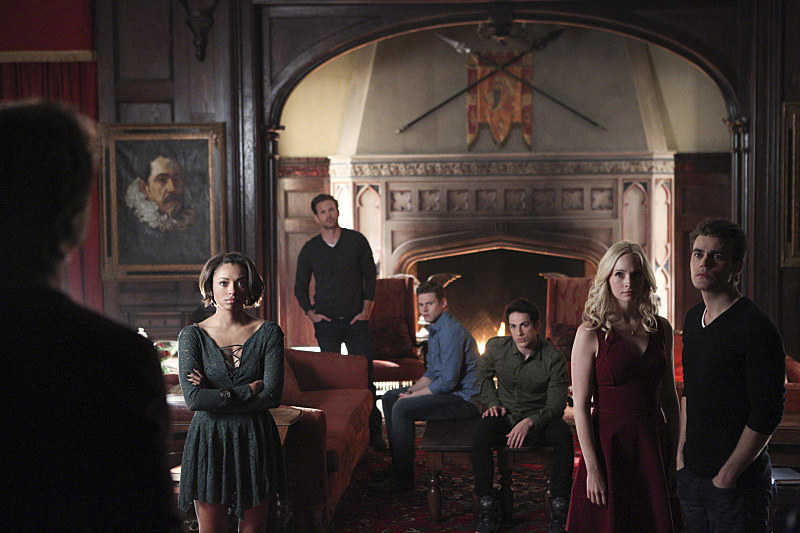 The Vampire Diaries panel
Sunday, July 12, 10 a.m.
Scheduled to attend: Stars Ian Somerhalder, Paul Wesley, Kat Graham, Candice Accola, and Michael Malarkey as well as executive producers Julie Plec and Caroline Dries
What needs to happen: Plec has already told BuzzFeed News what the show will look like without star Nina Dobrev, but now it's time to hear from the rest of the cast about this major shift, what it means for Mystic Falls, and how Damon will cope. —JW
21.
Lady Gaga crashes the American Horror Story panel.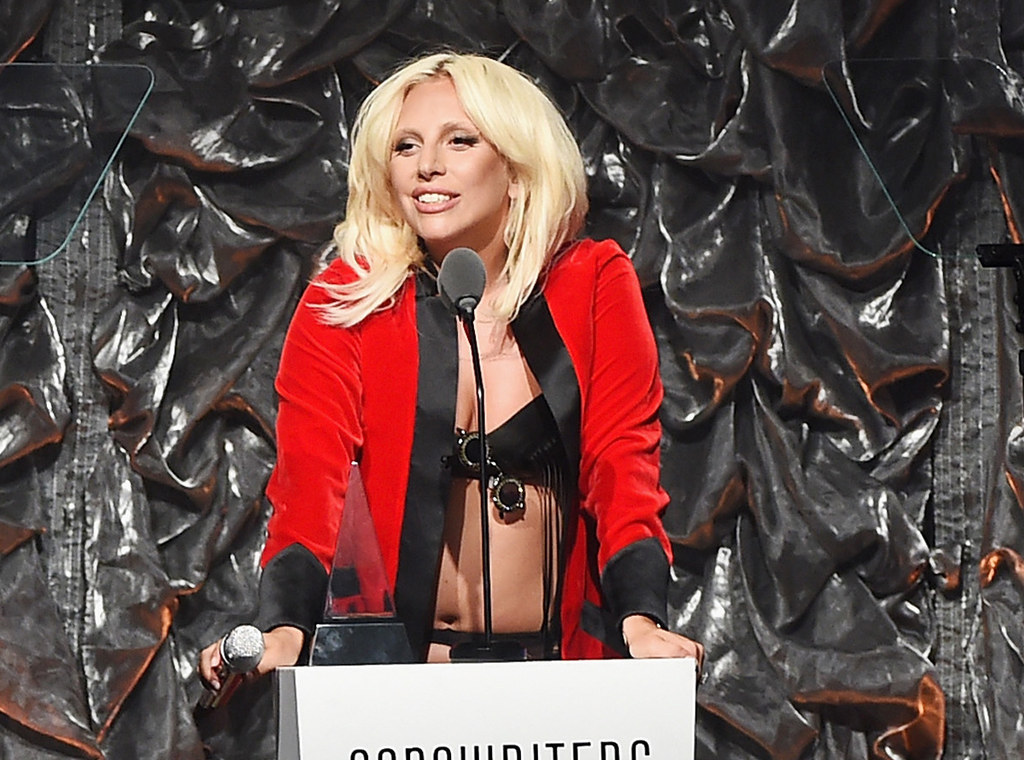 American Horror Story and Scream Queens panel
Sunday, July 12, 12:30 p.m.
Scheduled to attend: Scream Queens stars Jamie Lee Curtis, Emma Roberts, Lea Michele, Skyler Samuels, and Keke Palmer join AHS: Hotel stars Kathy Bates, Angela Bassett, Sarah Paulson, Evan Peters, and Matt Bomer.
What needs to happen: While there is a ton to talk about with original scream queen Jamie Lee Curtis and lots of goodness from Scream Queens to see, American Horror Story: Hotel hasn't begun shooting, which means the cast likely knows nothing. A panel cameo from the franchise's newest star — Lady Gaga — would go a long way toward making everyone overlook that fact. —JW