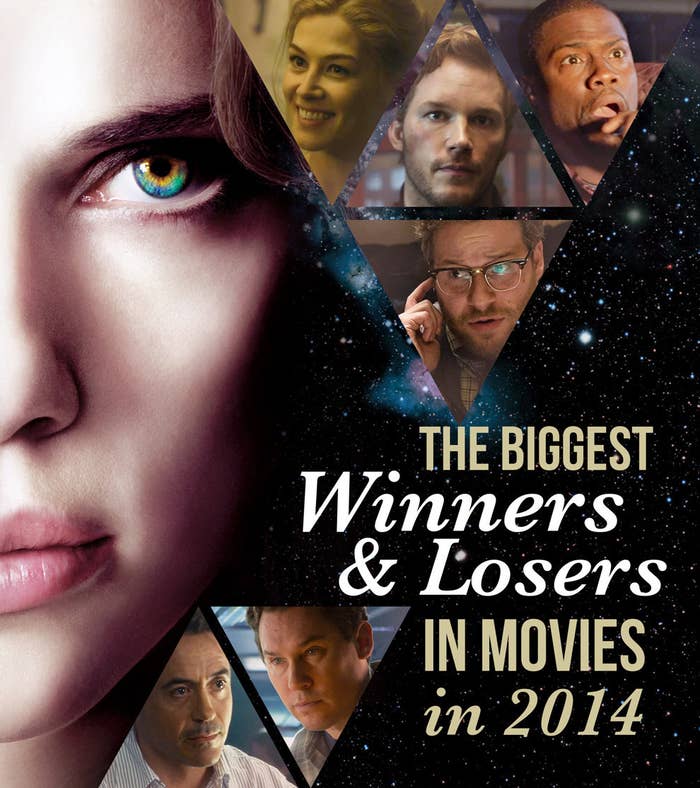 To say this has been a bad year for Hollywood is a bit like saying the outgoing Congress had some small disagreements. So let's reach into the thesaurus for some better bad words: It's been awful. Horrific. Abysmal. And that is setting aside (for the moment) the December denouement that was the Sony Pictures/The Interview debacle, the Bryan Singer scandal, the renewal of the Woody Allen scandal, the continued decline of original studio movies, and the unabated commercial primacy of Michael Bay.
Based on figures from Box Office Mojo, Hollywood has not seen ticket sales this low since 1989. That measurement may fluctuate a bit as final numbers for the year trickle in. But rather than some onetime aberration, 2014 represents the latest low mark in a downwardly mobile trajectory that the movie business has not yet figured out how to reverse — if indeed it can. It's how Disney can have four of the year's top 10 grossing movies domestically (Guardians of the Galaxy, Captain America: The Winter Soldier, Maleficent, and Big Hero 6), more than any other studio, and still be down roughly 4.5% from 2013. It's how Warner Bros. and Universal can have a healthy slate of hits and still be down double digits year-over-year.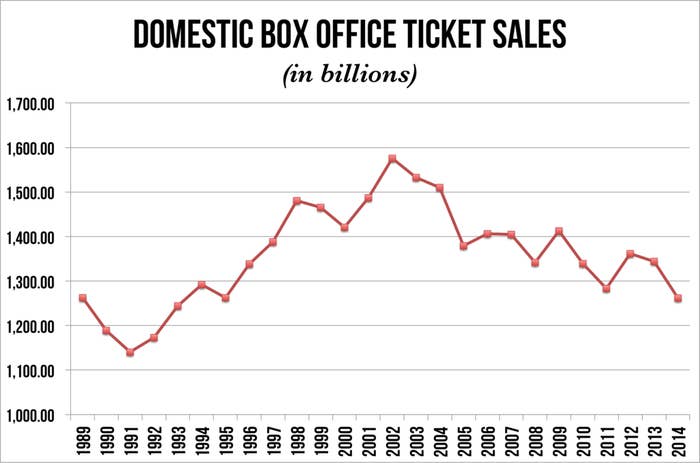 Amid all this gloom, there are still plenty of studios, filmmakers, and actors who had cause to celebrate this year, while others are likely itching to put 2014 far behind them. Six months ago — back when box office was down a mere 1.5% from 2013, instead of a much more worrisome 5.3% — I assessed the winners and losers in movies through the first half of the year. Some things since have changed for the better, some for the worse. So as we ring in 2015, let's look back on the biggest winners and losers in movies overall from the year just past.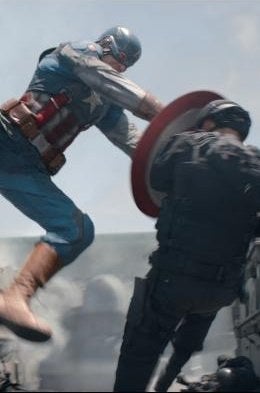 At the start of 2014, Captain America: The First Avenger was Marvel Studios' lowest grossing film (not counting The Incredible Hulk, but no one counts The Incredible Hulk), and Guardians of the Galaxy looked like one of the biggest gambles of the year. Today, Captain America: The Winter Soldier is the third highest grossing film of the year and is considered by some to be Marvel Studios' best movie. Not to be outdone, Guardians of the Galaxy is the top grossing film of 2014, and is considered to be the studio's best by pretty much everyone else.
Marvel Studios' astronomic success has fundamentally changed how the movie business operates, with practically every studio chasing "mega-franchises" whether they're a good idea or not. The studio's own ambitious and aggressive Phase 3 slate through 2019 may prove to be too much of a good thing, but for now in Hollywood, it's Marvel's world, and we all just live in it.
What's next? Avengers: Age of Ultron, the sequel to the third highest grossing movie of all time, opens in May and promises to be a box office behemoth — and anything less will count as a disappointment. Conversely, the expectations for July's Ant-Man are at such a low boil that the Paul Rudd-Michael Douglas superhero heist movie is primed to surprise audiences much like Guardians of the Galaxy did this year.
Loser: Sony Pictures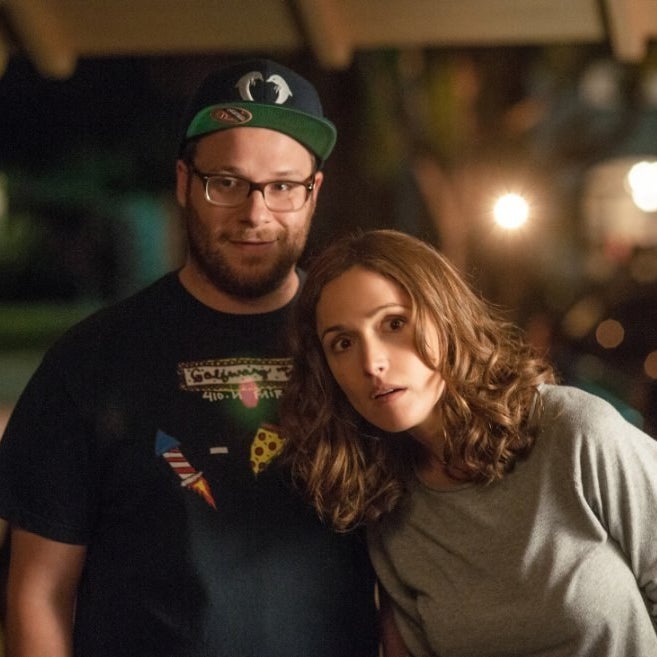 Neighbors — produced by and starring Rogen — was one of the few surprises of the summer, an original comedy that was convulsively funny and also managed to be about something (namely, growing older and growing up). And with a reported $18 million budget, its $268.2 million global gross makes it one of the most profitable studio releases of the year.
That alone would have made 2014 a winning year for Rogen, but then came The Interview, which he co-produced, co-wrote, and co-directed with his creative partner, Evan Goldberg. And while pretty much every single other high-profile person involved with the film has come out looking worse for it — including Rogen's co-star James Franco, who has born the brunt of critical scorn for his over-the-top performance — Rogen has emerged as a presidentially anointed First Amendment hero. Though he may think twice before making another film depicting the assassination of a sitting head of state.
What's next? Rogen will co-star in Franco's next directorial effort, Zeroville, and he'll lend his voice to DreamWorks Animation's B.O.O.: Bureau of Otherworldly Operations (both release dates are TBD). His next effort as a producer-star, an untitled Christmas comedy with Joseph Gordon-Levitt and Lizzy Caplan, is due to open in November from, that's right, Sony Pictures.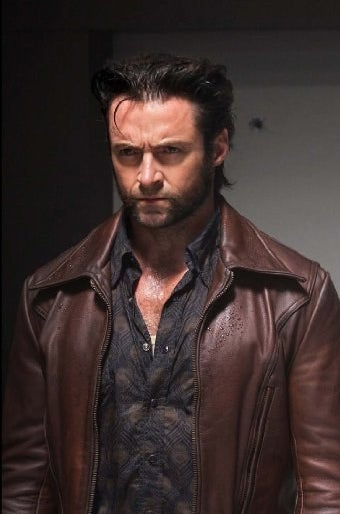 Fox may have only had two films in the domestic top 10 of the year, X-Men: Days of Future Past ($233.9 million) and Dawn of the Planet of the Apes ($208.5 million), but it also had the highest number of films to break the $100 million mark this year, including Gone Girl ($165.9 million), Rio 2 ($131.5 million), The Fault in Our Stars ($124.9 million), and The Maze Runner ($102 million).
All told, the studio had its best year…ever? I think it's ever. It's at least since 2000. (A rep for the studio told BuzzFeed News it likely won't have final numbers until Friday, but it is looking like "a record year" for the studio.) Regardless of the record books, Fox's U.S. box office is up roughly 68% over 2013, jumping from sixth to first in domestic market share. And it got there by diversifying its slate instead of glutting it with franchise-building visual effects extravaganzas (though it certainly had a fair number of those, too). Other studios would do well to take note of this strategy.
What's next? The biggest title for Fox in 2015, director Josh Trank's reboot of The Fantastic Four, remains a major question mark — no one's seen any of it so far, and what we do know has made comic book fans nervous. Otherwise, it will be another mix of comedies (Spy with Melissa McCarthy in May), thrillers (Kingsman: The Secret Service in February), YA adaptations (Paper Towns in June), animated features (The Peanuts Movie in November), and post-apocalyptic franchise films (Maze Runner: The Scorch Trials in September).
Loser: DreamWorks Animation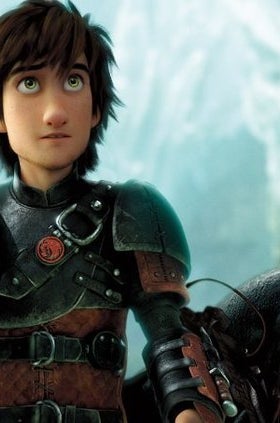 Now that DreamWorks Animation's films are released through Fox, its three films this year — Mr. Peabody & Sherman, How to Train Your Dragon 2, and Penguins of Madagascar — certainly helped contribute to Fox's banner 2014. But for DWA, a publicly traded company, 2014 has been a most painful year. Only Dragon 2 could be counted as a genuine hit, thanks to its outsized international box office grosses; Mr. Peabody & Sherman was a money loser. And after two very public attempts to sell the company this fall, the last thing the studio needed was a year that ended with a shrug. But that's exactly what the exhaustively hyped Penguins of Madagascar looks to be — after 33 days of release, it has grossed roughly $95 million less in the U.S. than the lowest grossing Madagascar movie, 2008's Escape 2 Africa, had at the same point in its run.
What's next? The candy-colored Home, featuring The Big Bang Theory's Jim Parsons as an alien and Rihanna as the girl he befriends, will open in March. Then the studio has B.O.O.: Bureau of Otherworldly Operations (release date TBD) and Kung Fu Panda 3 in March 2016.
Winner: Chris Pratt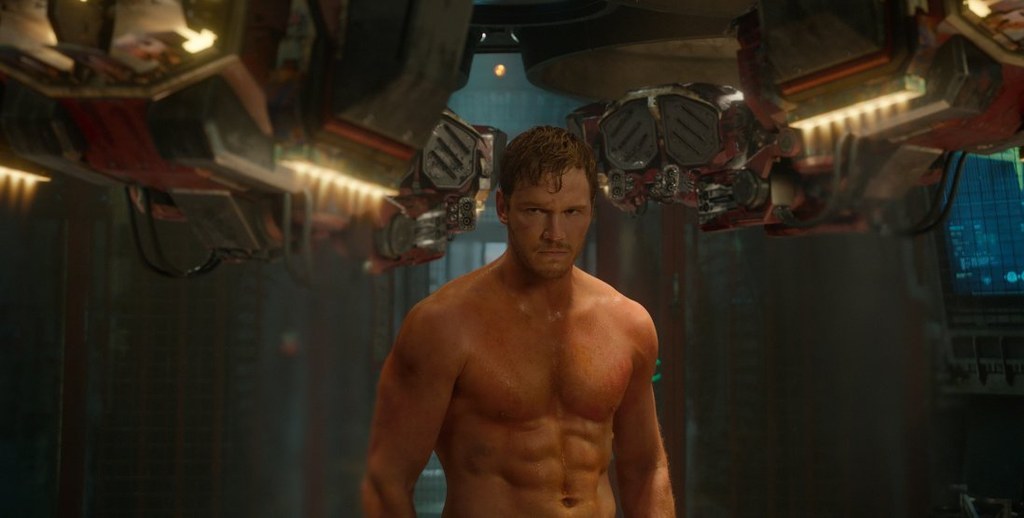 Loser: Male Marvel Studios superheroes (and villains) in non-Marvel films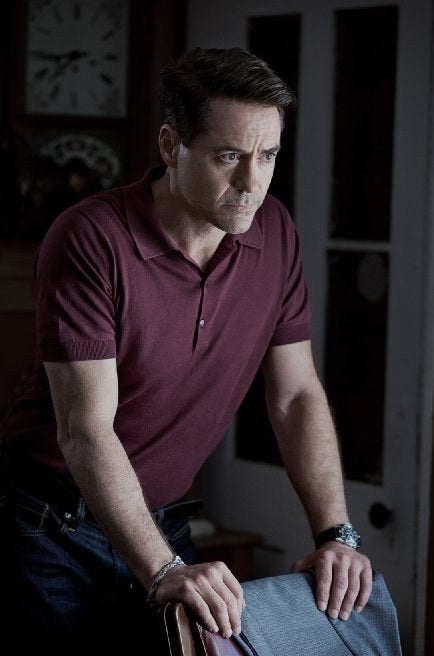 The designation of "loser" here is with the caveat that it is only from a financial perspective. But on those terms, virtually none of the stars who make up Marvel Studios' core team of Avengers had much luck this year parlaying the enormous popularity of their Marvel movies into major box office returns for their non-Marvel starring roles. Mark Ruffalo's music-driven indie drama Begin Again eked out a just-OK $16.2 million gross in the U.S. despite a major marketing push and semi-wide release in 1,302 theaters. Chris Evans' Snowpiercer, meanwhile, earned rapturous reviews and word-of-mouth but could only drum up $4.6 million in a limited theatrical run and another $6.5 million in its first two months on VOD. Jeremy Renner's Kill the Messenger made zero splash in October en route to a $2.5 million total. And while Tom Hiddleston created a geek meltdown at 2013's Comic-Con when he appeared as Loki, transforming into a vampire with Tilda Swinton in Only Lovers Left Alive was apparently only worth $1.9 million.
Granted, with the exception of Begin Again, all of these films were pitched at so-called specialty audiences in limited releases. That is not the case, however, for Robert Downey Jr.'s The Judge, a down-the-middle-of-the-plate family drama developed by Downey's production company that the Iron Man star pulled out all the stops to promote. It opened in 3,003 theaters, in fifth place, with $13.1 million, behind the second weekend of the bottom-basement horror film Annabelle.
What's next? Avengers: Age of Ultron.
Winner: Scarlett Johansson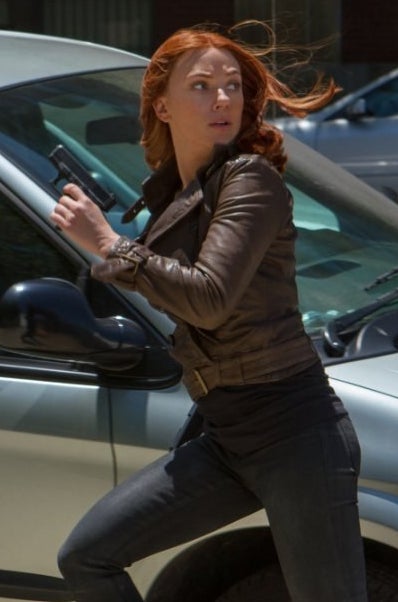 On the same weekend she was kicking ass as Black Widow in Captain America: The Winter Soldier, Johansson won acclaim for her creepy, slinky work in Under the Skin…which made a tiny $2.6 million in a limited release. Then came July, and Lucy, writer-director Luc Besson's loopy sci-fi thriller about a woman (Johansson) who is transformed into a omniscient being of seemingly infinite power. It was a smash hit in the U.S., opening with $43.9 million in the U.S. en route to a $126.7 million total; and it was a sensation overseas, grossing $332.2 million.
What's next? Avengers: Age of Ultron.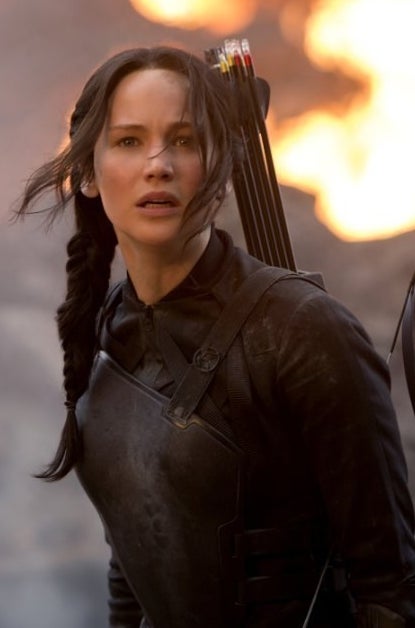 The Hunger Games: Mockingjay — Part 1 looks to gross roughly $100 million less in the U.S. than last year's astoundingly successful Catching Fire — though it still has to open in several major international markets, so it could make up some of the difference overseas.
But Mockingjay's merely great box office performance wasn't Lionsgate's big problem this year. Other than the modestly successful launch of the Divergent franchise through its Summit Entertainment branch, the so-called seventh studio had no major hits to its name in 2014. The Expendables 3 collapsed in the U.S. with just $39.3 million; its overseas grosses were certainly healthier ($166.9 million), but they also came under the international take of both previous Expendables films. The kicky Keanu Reeves revenge thriller John Wick earned some devotees, but its $42.8 million domestic take is a ground-rule double, at best. As for the rest of Lionsgate's slate, Draft Day, I, Frankenstein, The Legend of Hercules, Addicted, Step Up All In, and The Quiet Ones were all shrugs, a few of them costly. Even the once reliable profit machine Tyler Perry turned in his lowest grossing film ever as a filmmaker with March's Tyler Perry's The Single Moms Club. With the Hunger Games franchise concluding next year, Lionsgate has a long road ahead of it if it really wants to become the next major Hollywood studio.
What's next? That work would appear to start in 2015 with a wide assortment of films that sound genuinely interesting. Other than The Divergent Series: Insurgent in March and The Hunger Games: Mockingjay — Part 2 in November, there's the arch Johnny Depp comedy Mortdecai in January, the high school romcom The DUFF (i.e. designated ugly fat friend) in February, the period drama Child 44 and the supernatural romance The Age of Adaline in April, the sci-fi spy thriller Criminal in August, and the fantasy horror film The Last Witch Hunter in October.
Winner: Michael Bay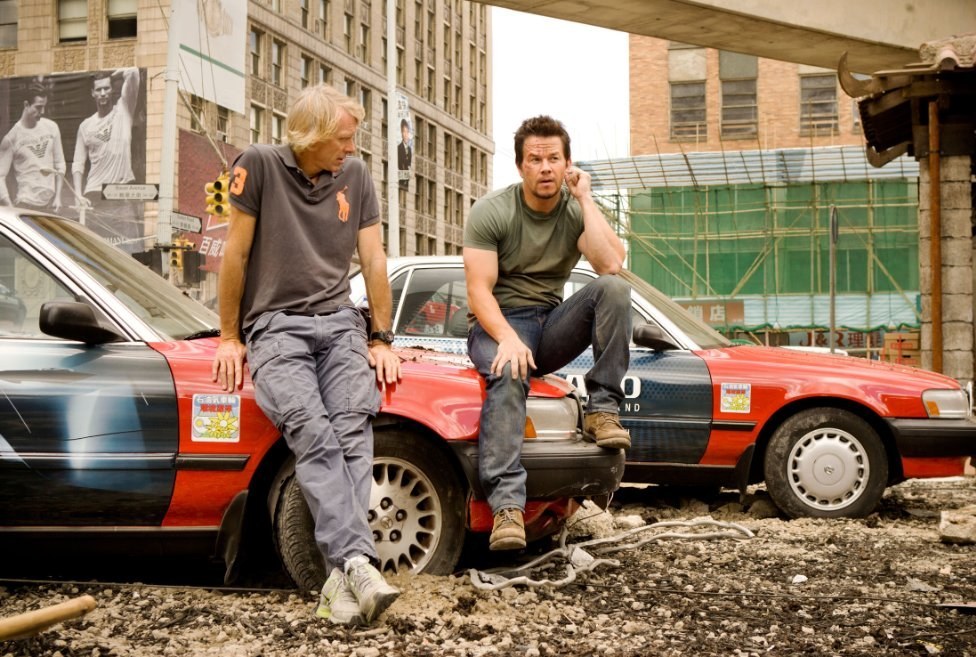 Winner: Christopher Nolan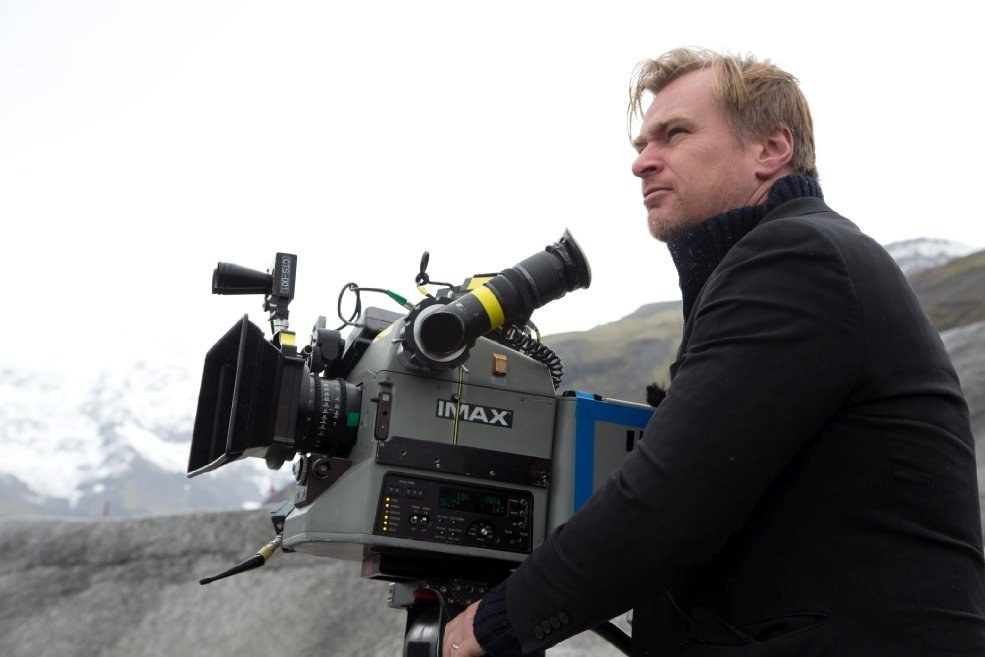 Winner: Angelina Jolie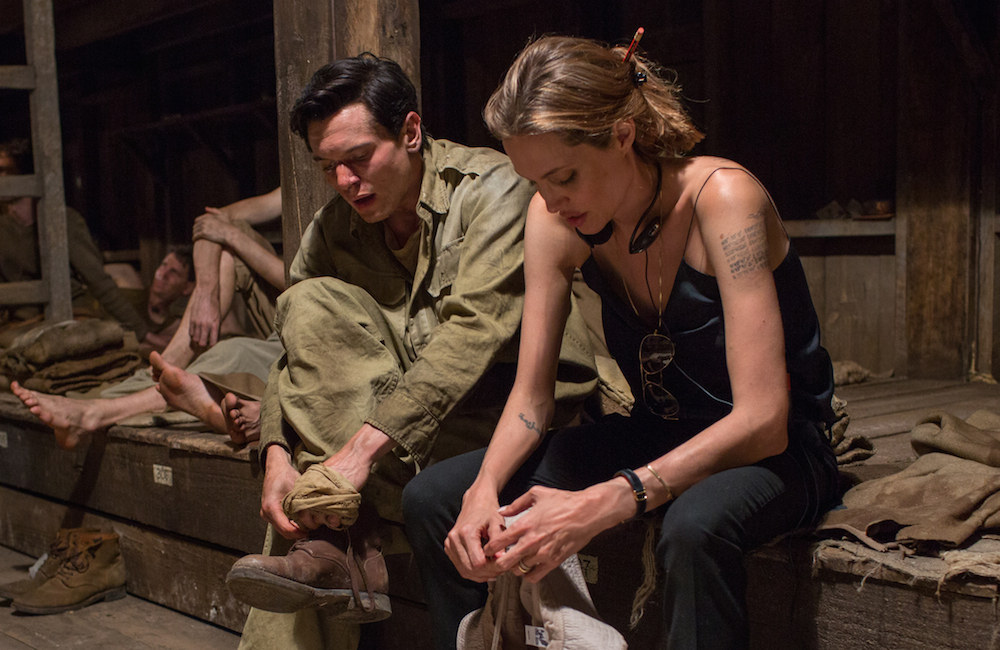 Loser: The Weinstein Company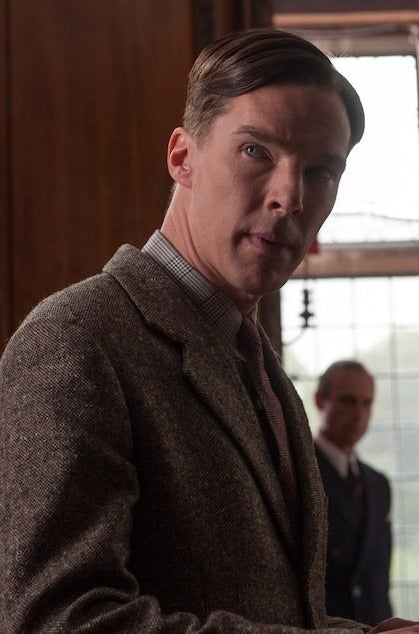 It would be difficult for any independent studio to equal The Weinstein Company's 2013, between Lee Daniels' The Butler and the awards season largess of 2012 holdovers Silver Linings Playbook and Django Unchained. But TWC's 2013 awards-y films August: Osage County and Philomena failed to make an impact at the Oscars last March or the box office last winter. Its best awards season prospect this year — the period war biopic The Imitation Game — looks stronger at least at the box office, pulling in $14.6 million over five weeks in a platform release. Its prospects of winning any major Oscar hardware, however, remain very much an open question, and it is doubtful it can make it to the $100 million-plus heights of TWC's most successful releases.
Meanwhile, YA adaptation The Giver pleased pretty much no one en route to a disappointing $45.1 million domestic gross. But at least that's a better box office fate than what befell Sin City: A Dame to Kill For. The total domestic gross of this sequel no one asked for ($13.8 million) is less than half of the opening weekend of the 2005 original Sin City ($29.1 million, with a $74.1 million total).
But even that is better than TWC's treatment of The Immigrant — dumped in May for a paltry $2 million — and Tracks — abandoned in September with a total gross of just $510,007.
What's next? Quentin Tarantino's The Hateful Eight, Michael Fassbender and Marion Cotillard in Macbeth, and the controversial Netflix release of Crouching Tiger, Hidden Dragon: The Green Legend.
Winner: Gone Girl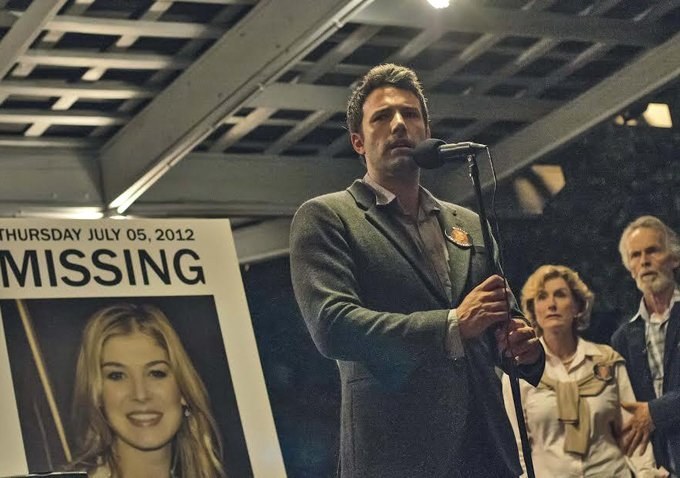 Winner: Richard Linklater
The sheer filmmaking achievement that is Boyhood, shot over 12 years to capture the aging process of a young boy (played by Ellar Coltrane) and his family, would be enough of a creative triumph for any filmmaker. But Linklater is a filmmaker whose gentle, talky movies have rarely grossed much more than $5 million (the exception being studio films School of Rock and Bad News Bears). Boyhood is in many ways the most Linklater-y movie the director has ever made, and yet it has resonated far beyond his normal fanbase, bringing in $24.2 million so far in the U.S., his highest gross ever for an independent film. Most have the film pegged to win Best Picture at the Oscars, a statement no one ever expected to make about a Richard Linklater movie.
What's next? The baseball movie That's What I'm Talking About.
Winner: Melissa McCarthy
Loser: Adam Sandler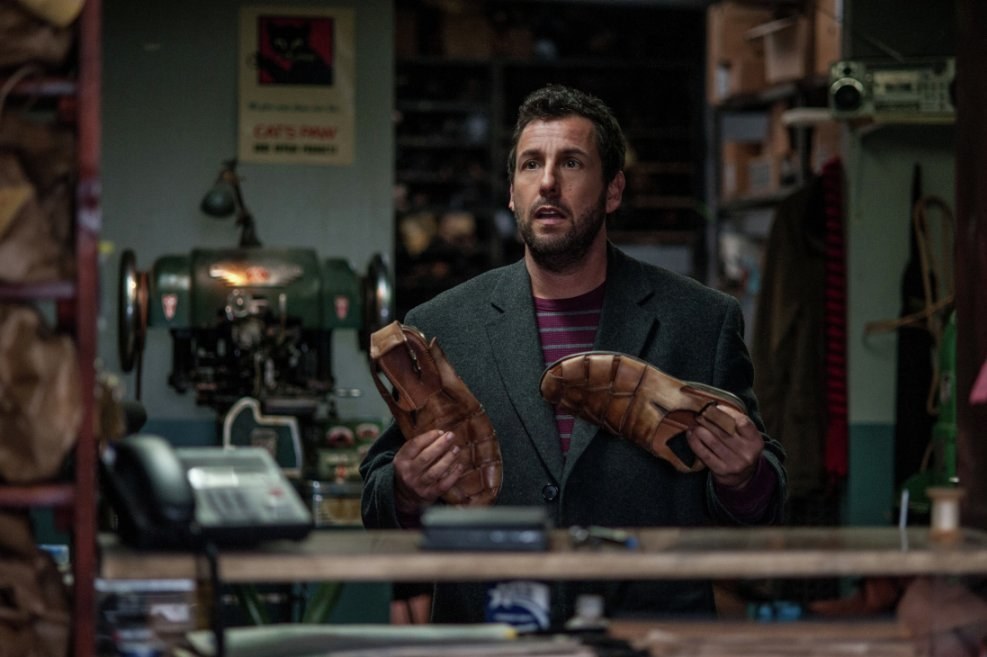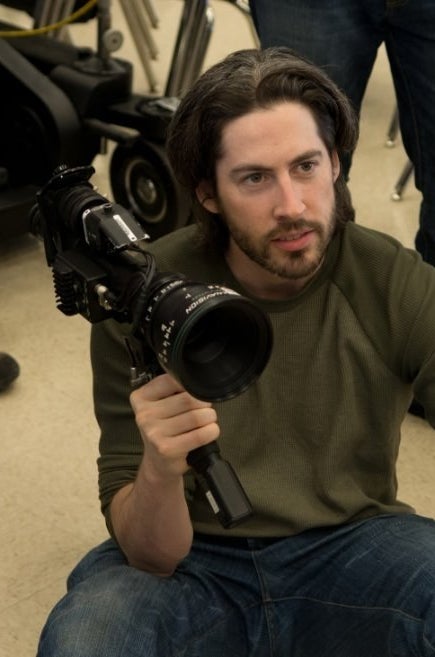 At the beginning of the year, Reitman's Labor Day opened to sniggering that it was not much more than a Nicholas Sparks movie made with slightly higher artistic standards. (I don't know what is exactly wrong with that, per se, but moving on!) But that is nothing compared to the depressing destiny of Reitman's Men, Women & Children. Fashioned as a 21st-century suburban drama cum internet cautionary tale in the vein of American Beauty, it opened at TIFF with a star-studded cast — Sandler, Ansel Elgort, Jennifer Garner, Rosemarie DeWitt, Judy Greer, and Emma Thompson doing voice-over from space for some reason — and promptly dropped with a hollow thud. Almost no one liked it. And then it opened in theaters to crickets, with just $705,908 to date. That has got to sting.
What's next? A relaxing vacation, I hope, but no projects have been announced yet.
Winner: Ava DuVernay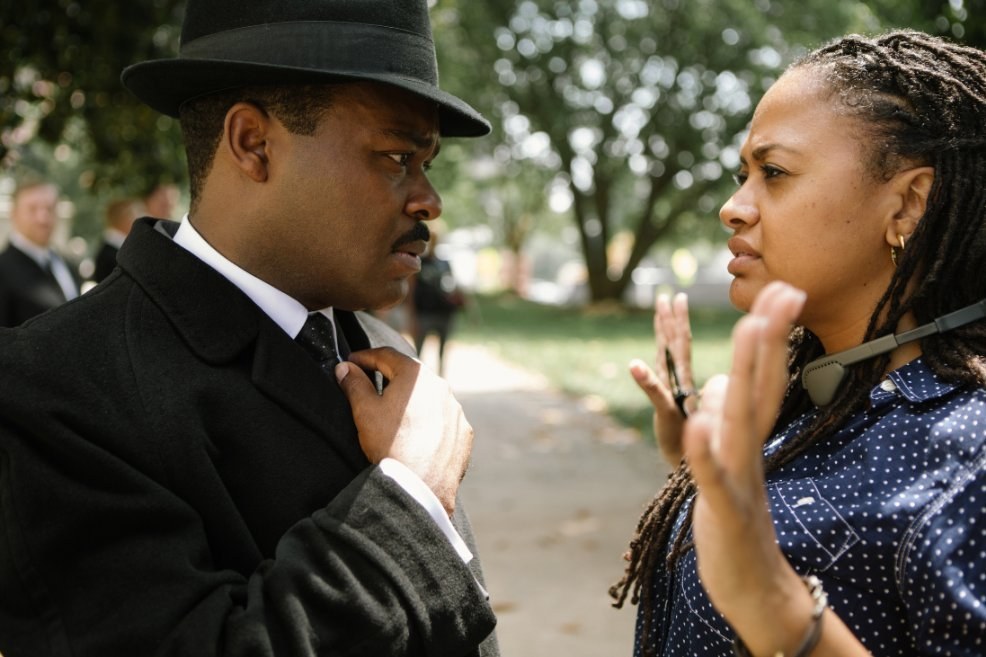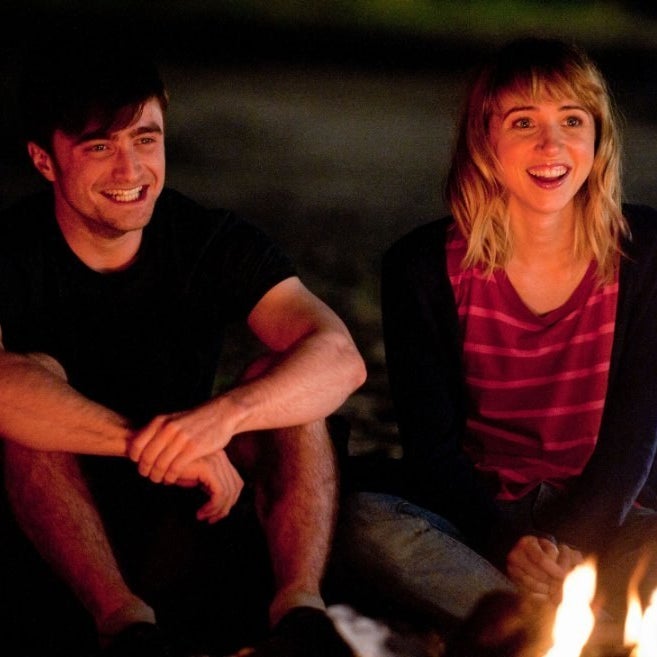 There is no way to sugarcoat this: This was, by far, the worst year in CBS Films' short history, with a mere $14.2 million to its name for 2014 — and most of that was from 2013 holdover Inside Llewyn Davis. What makes this even more depressing is that the micro studio had two of the most delightful movies of the year, the Daniel Radcliffe-Zoe Kazan romantic comedy What If in August, and the deeply moving fact-based British drama Pride in September. Both these films had all the makings of true word-of-mouth sensations; instead, the former fizzled with $3.5 million, and the latter whimpered with just $1.4 million. You can draw a direct line from those grosses to Lionsgate's takeover of CBS Films' distribution in November.
What's next? The DUFF, in February.
Winner: Kevin Hart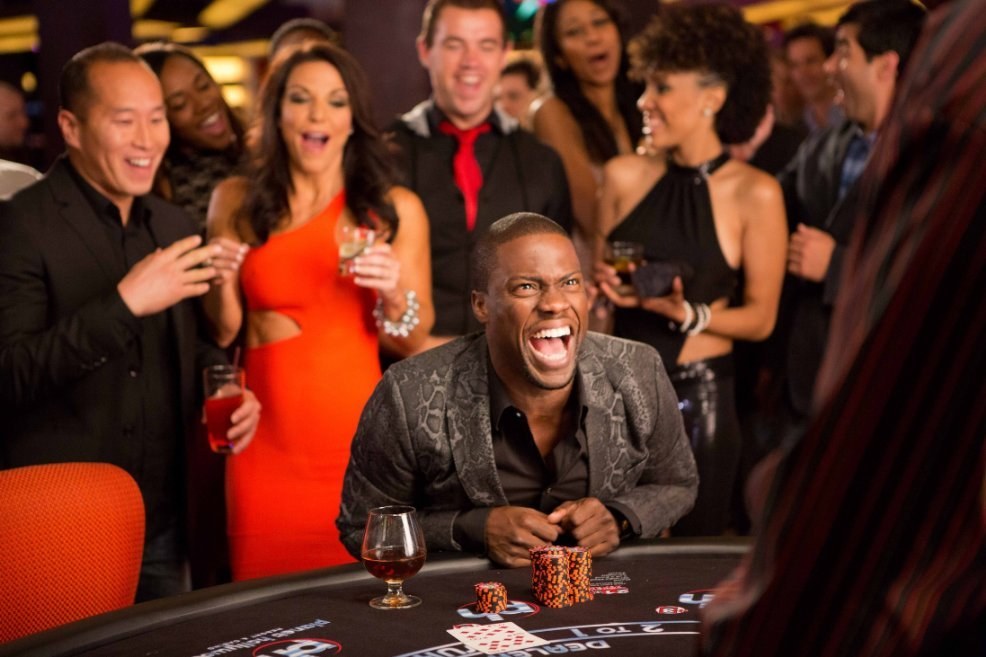 Loser: Woody Allen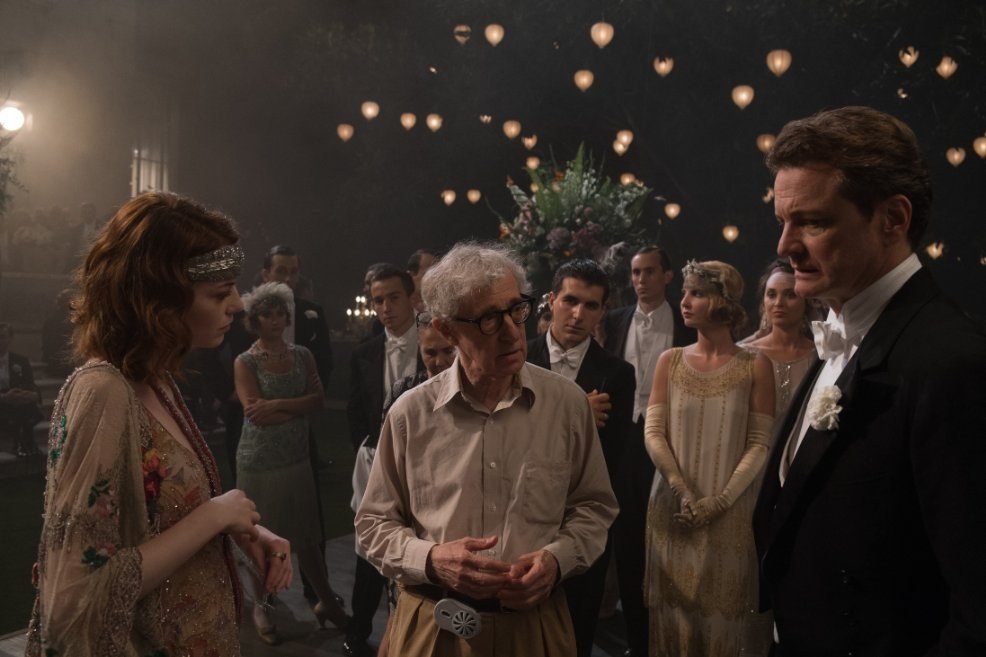 Draw: Bryan Singer