I think it's pretty obvious from the ending of WandaVision that Wanda Maximoff, aka Scarlet Witch, is the most powerful Avenger.
However, WandaVision also proved that she's the best-dressed Avenger.
Her style has definitely evolved since her MCU debut in the Captain America: The Winter Soldier mid-credits scene in 2014, so I decided to rank all 43 of her outfits from the past seven years:
43.
Her very first outfit from Captain America: The Winter Soldier gives me "ghost of a Victorian child" vibes.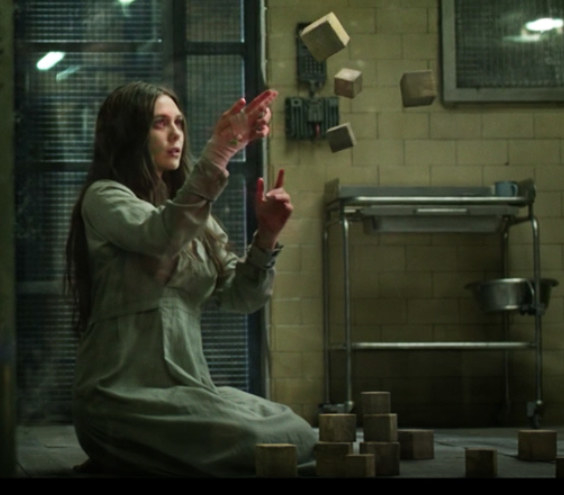 42.
The version from WandaVision is slightly better.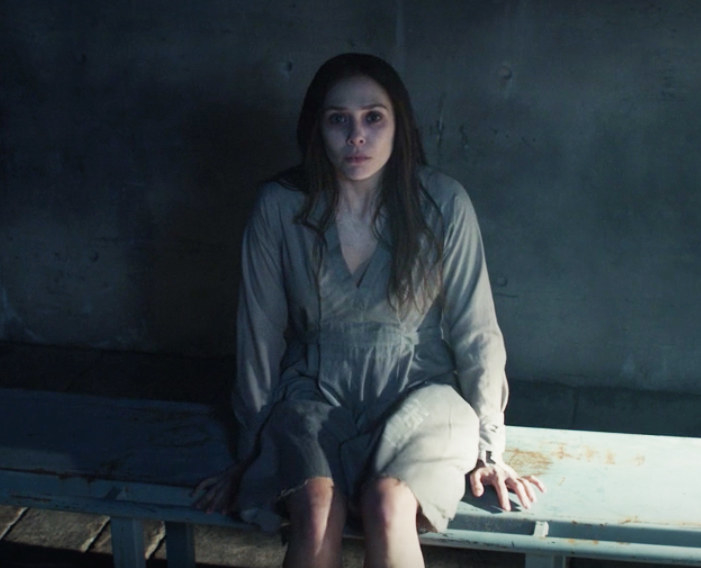 41.
Her prison garb from Captain America: Civil War rounds out the bottom three.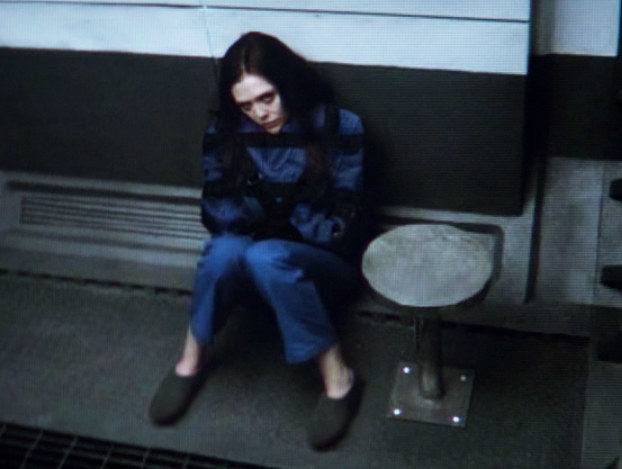 40.
Her hero costume from Captain America: Civil War is cool, but honestly, I don't really like it, and neither did Elizabeth.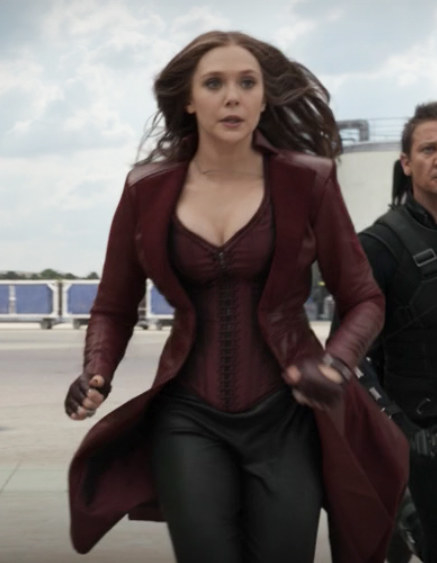 39.
It didn't really change between then and Avengers: Infinity War, but it looks like it was remade with slightly better material.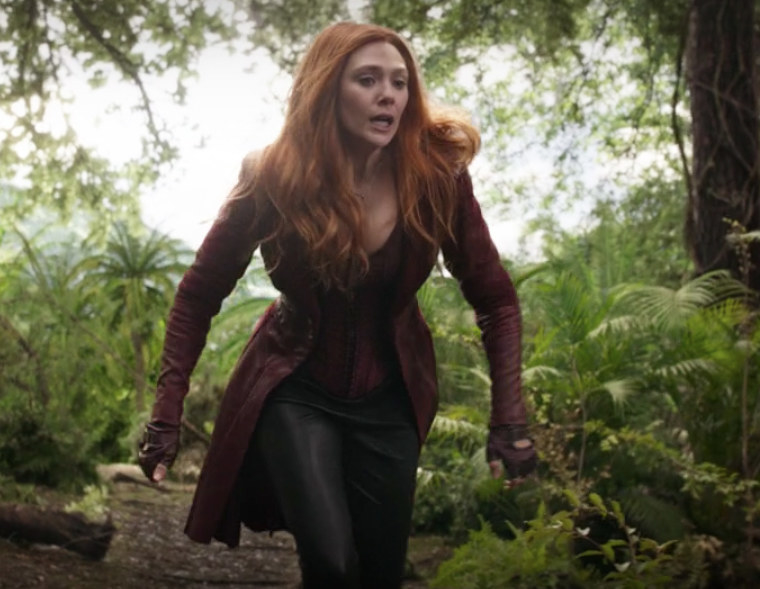 38.
And again, for Avengers: Endgame, it's the same outfit with slightly better material — her pants finally aren't bunching up.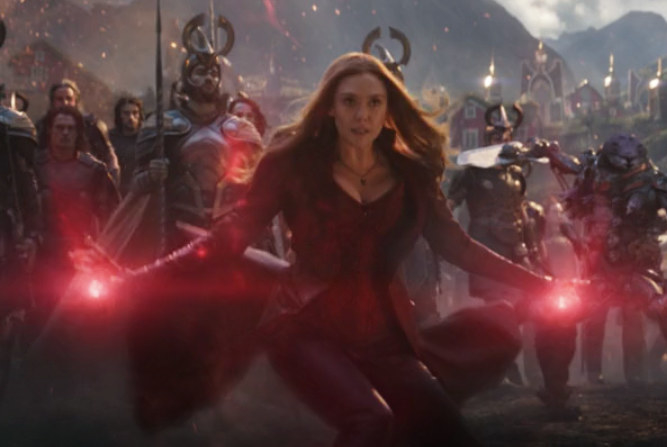 37.
Her pajamas from the opening sequence of WandaVision Episode 6 are cute in a "walking out to the mailbox" sort of way.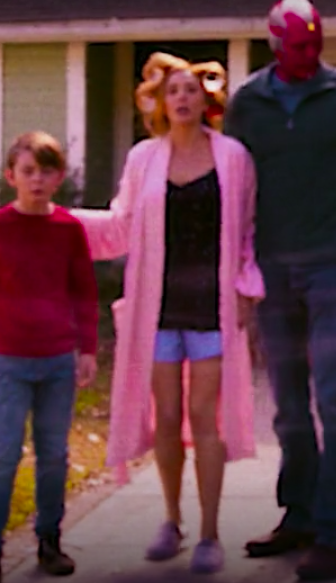 36.
Her going-out sweats from Episode 7 would've been better off inside.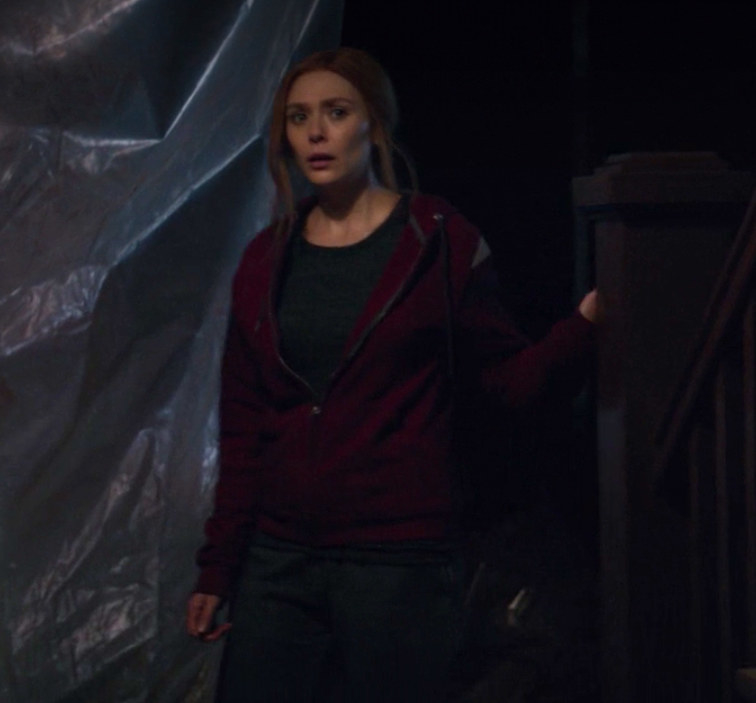 35.
Her casual outfit from a flashback scene in Episode 8 is an alright look.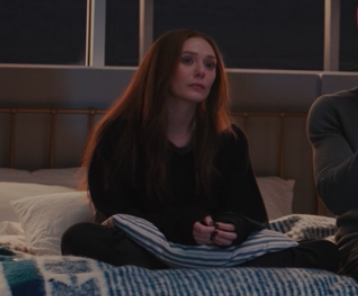 34.
Her bathrobe from Episode 7 is such a great color — we rarely get to see Wanda in anything that isn't red or black.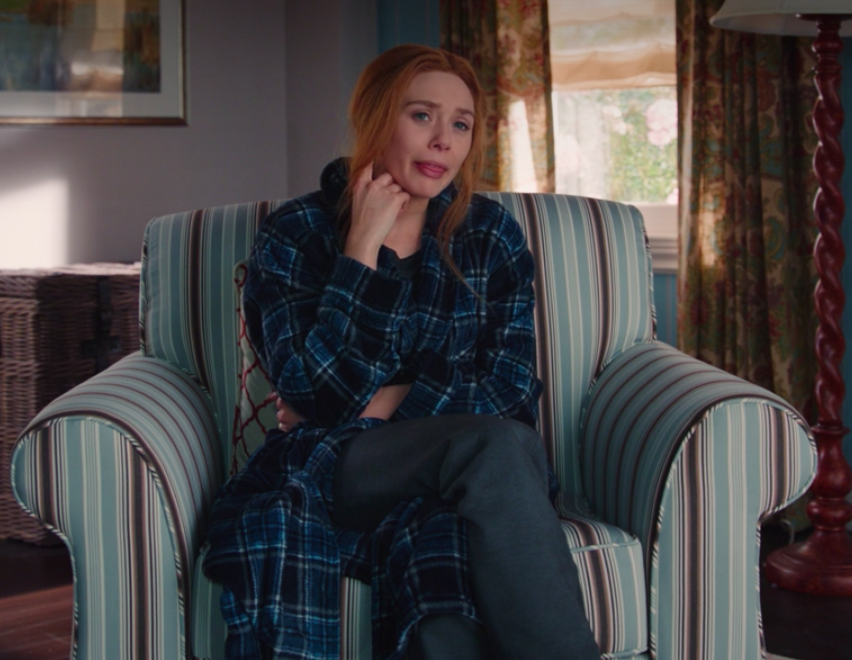 33.
This simple look from Captain America: Civil War is casual yet cute.
32.
I like how this outfit she wears a few scenes later mixes her style from Avengers: Age of Ultron (where she wore a lot of casual dresses) with the new style she adopted in Civil War.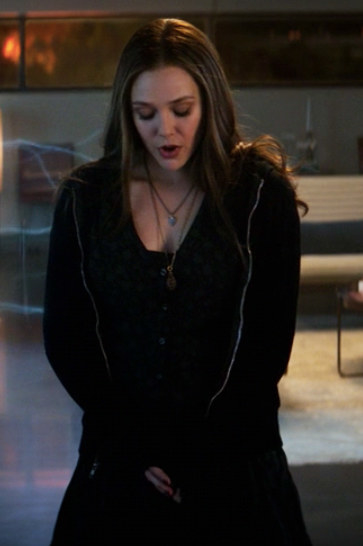 31.
But I love how this outfit from WandaVision Episode 9 mirrors her hero suit.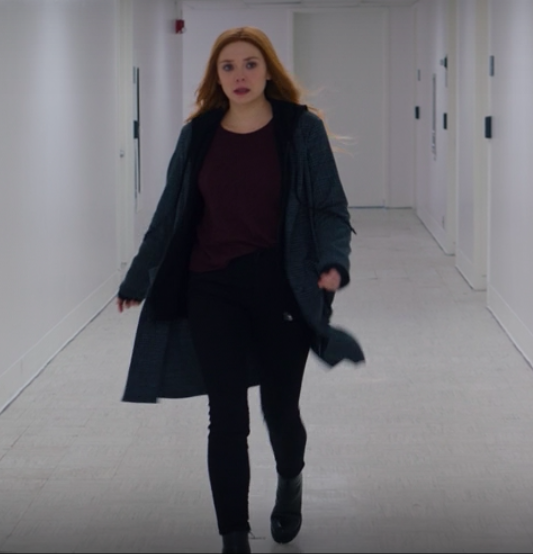 30.
Honestly, Wanda's style was the only good part of Avengers: Age of Ultron.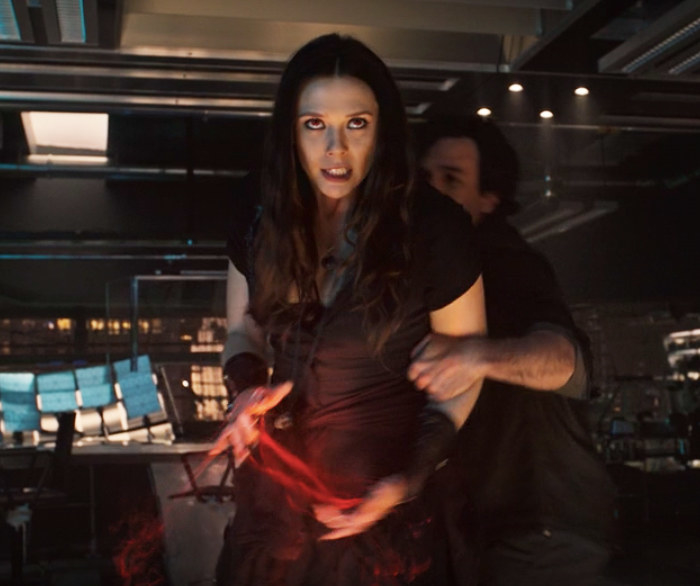 29.
Like, she could've been a Tumblr famous fashion blogger with this 'fit.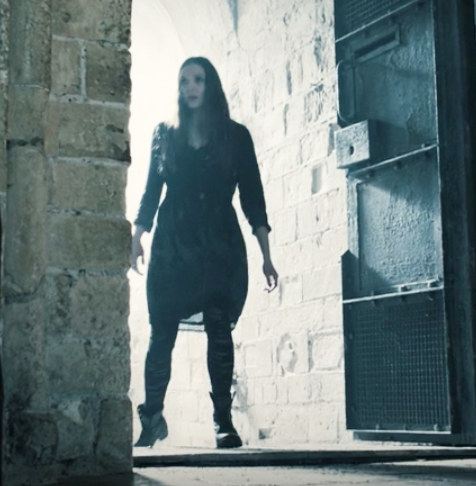 28.
This '60s ensemble from WandaVision Episode 2 is nice, but it just seems plain compared to what she wore for the '50s and the '70s.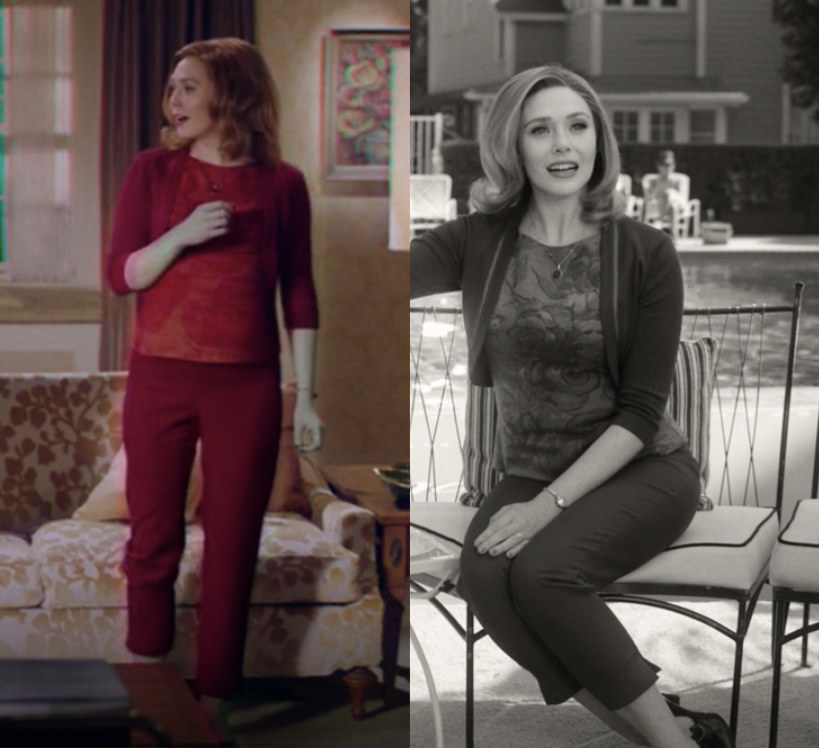 27.
This Avengers: Age of Ultron look deserved more time to shine.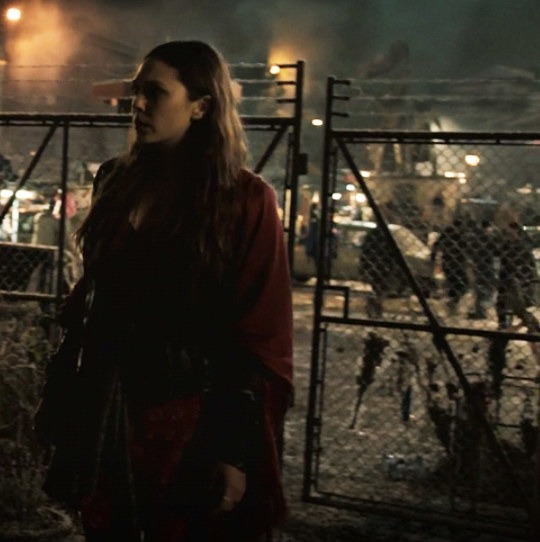 26.
This outfit she wore later in the movie is proof that she knows how to accessorize.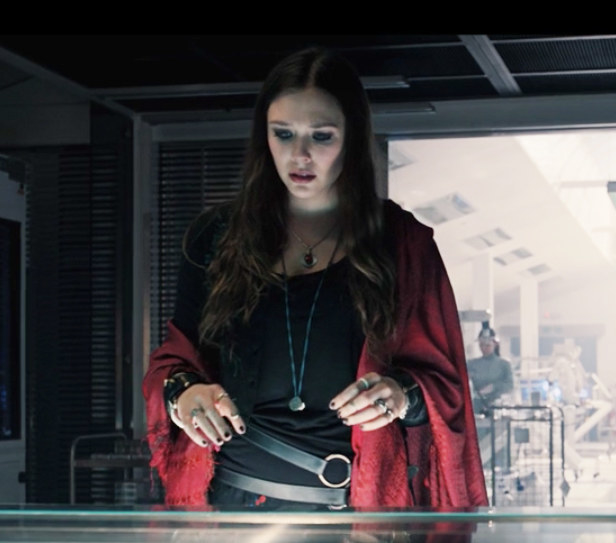 25.
This dress is quintessential AoU Wanda, and it would be ranked much higher if it was at all practical for battling Ultron.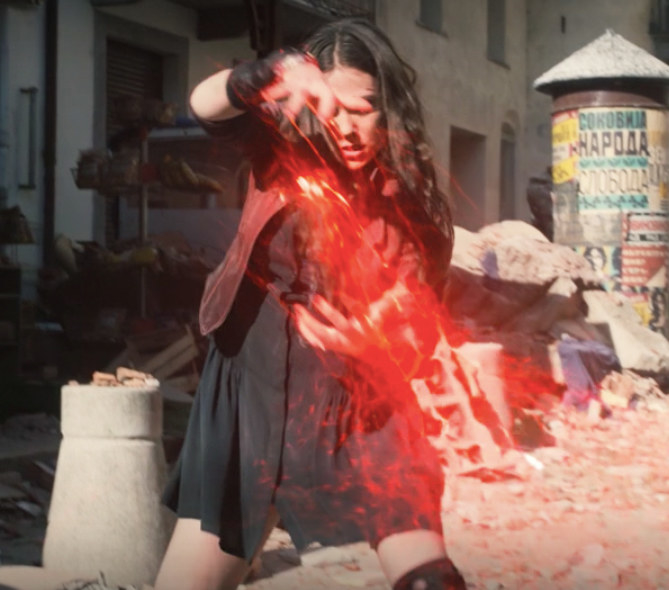 24.
The dress she wore during the funeral scene in Avengers: Endgame is appropriate for the occasion, but it also brings in just a little bit of her personality through the red flowers.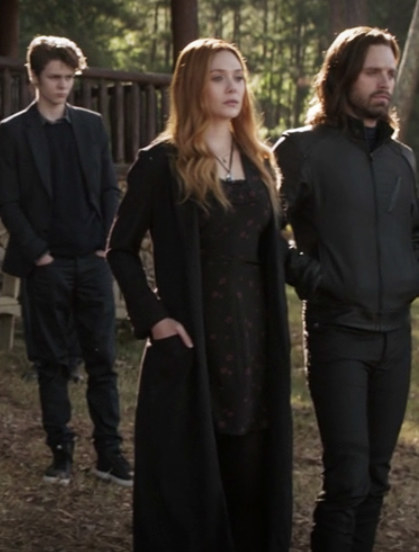 23.
She changed her personal style up a lot when she went into hiding during Avengers: Infinity War, but it really suits her.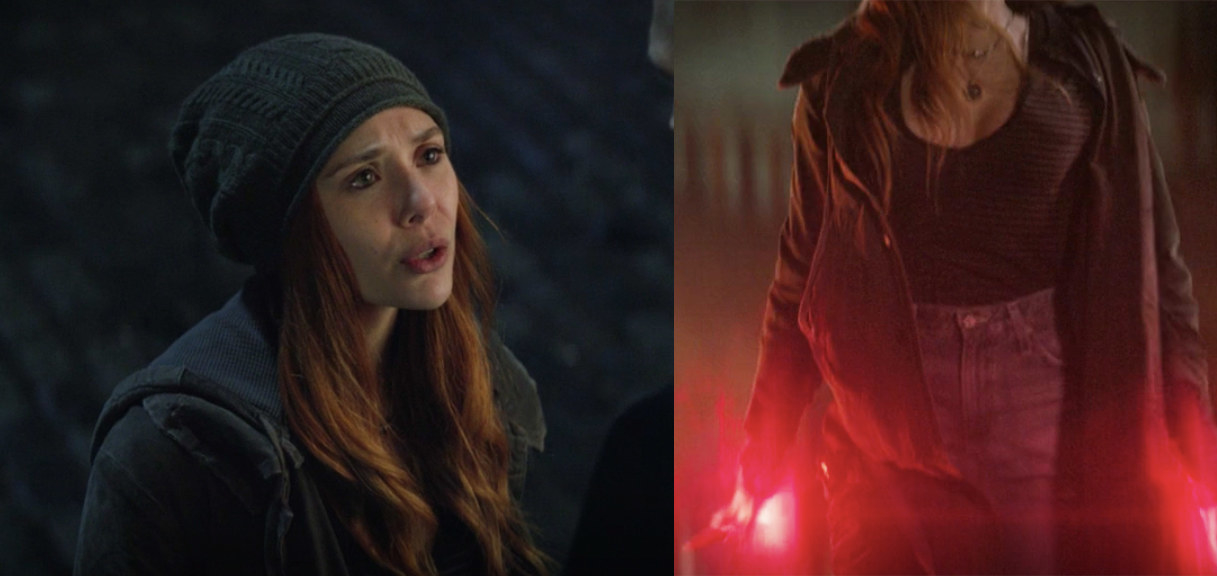 22.
The pajamas she wore in the opening of WandaVision Episode 2 are pretty, but they kind of blend into the furniture.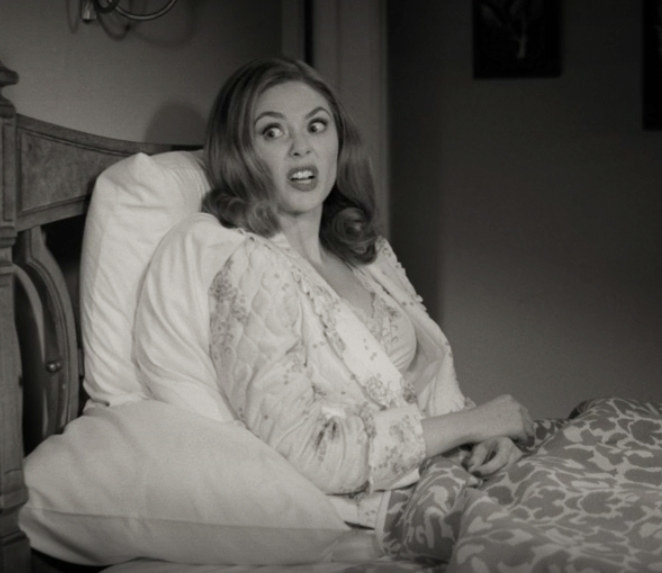 21.
I like everything about this '70s outfit from the title sequence in Episode 3 except the balloon sleeves.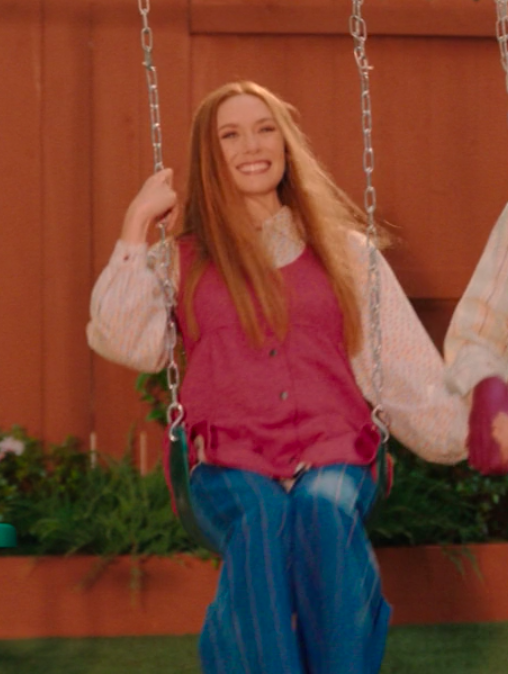 20.
Similarly, this '70s dress is cute on its own, but I don't know how I feel about the pink tights.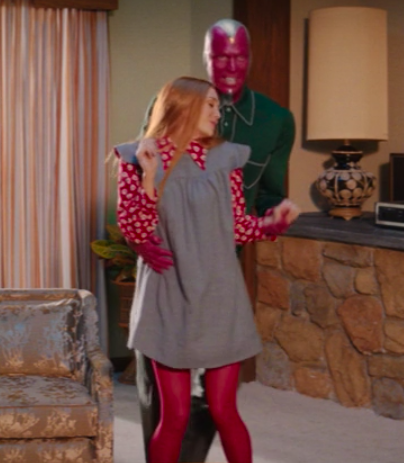 19.
I'm obsessed with her '80s denim skirt from Episode 5!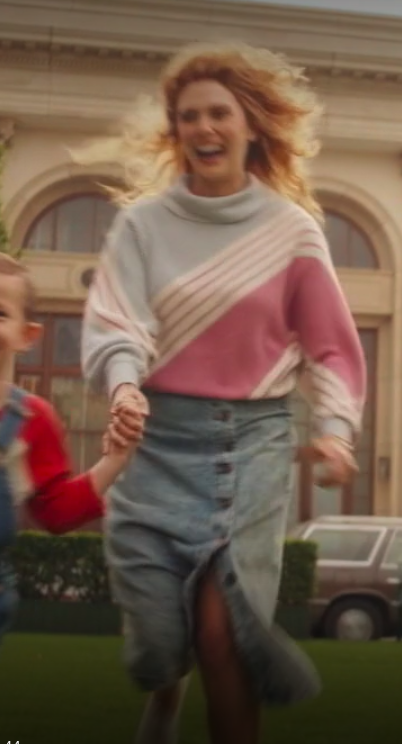 18.
This '70s house dress from Episode 3 is everything.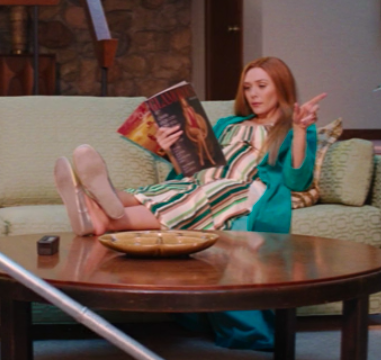 17.
The '50s outfits from Episode 1 are elite, starting with this one.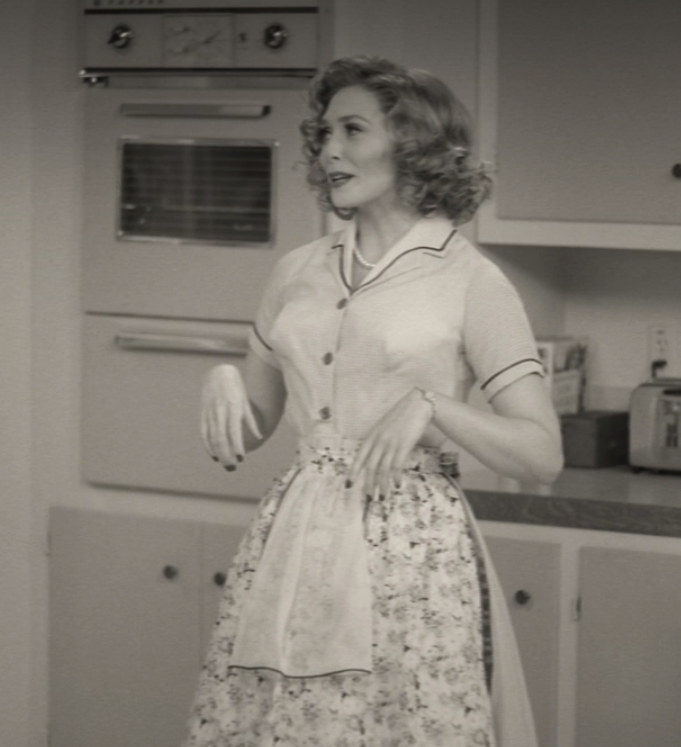 16.
The addition of the bowtie top and daisy chain necklace totally elevated the floral skirt.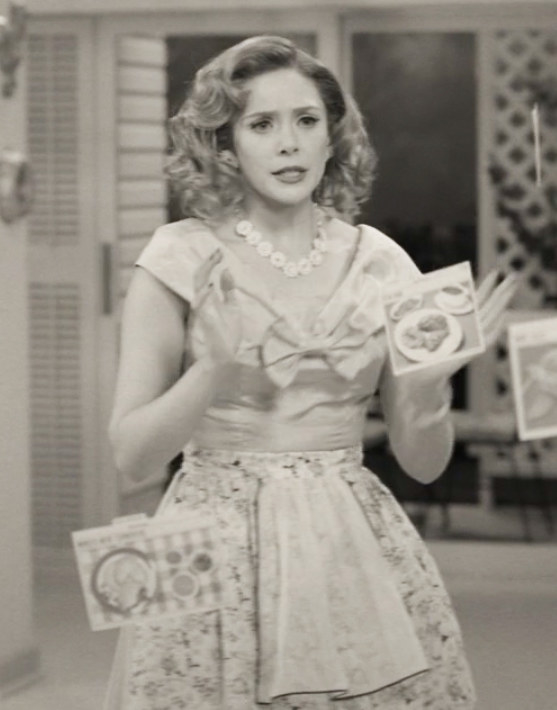 15.
The fancy '50s robe was the best, though.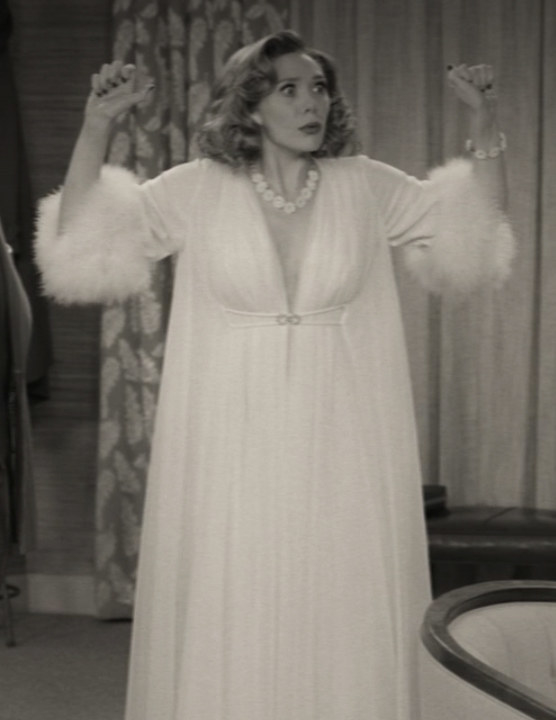 14.
Her '70s maternity dress from Episode 3 is iconic.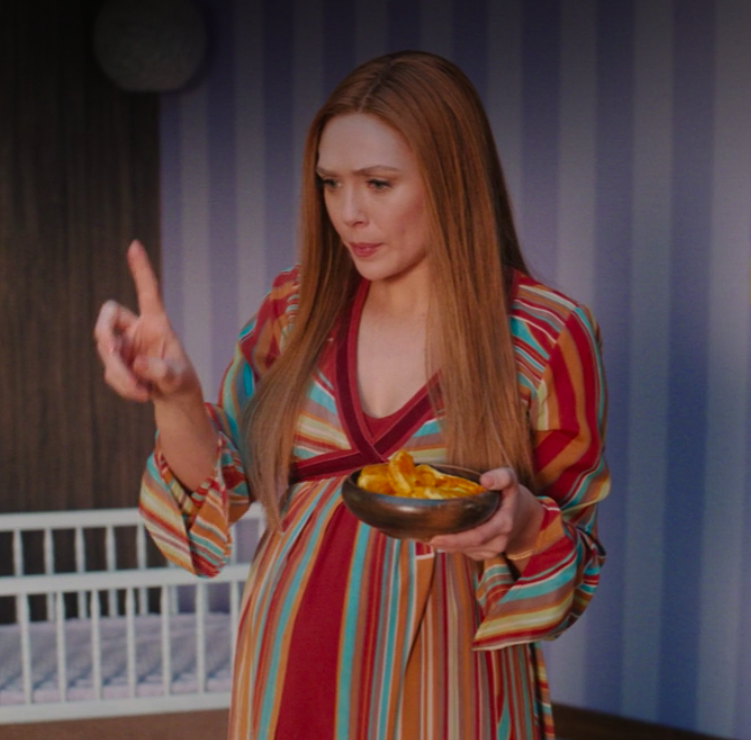 13.
Something about this '80s outfit from Episode 5 just checks every box for me.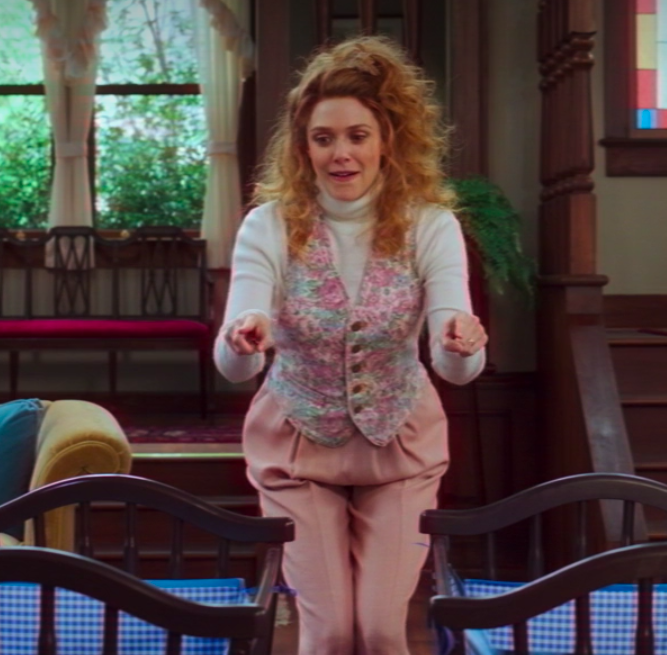 12.
This plaid dress from the opening sequence of Episode 3 deserved way more time onscreen.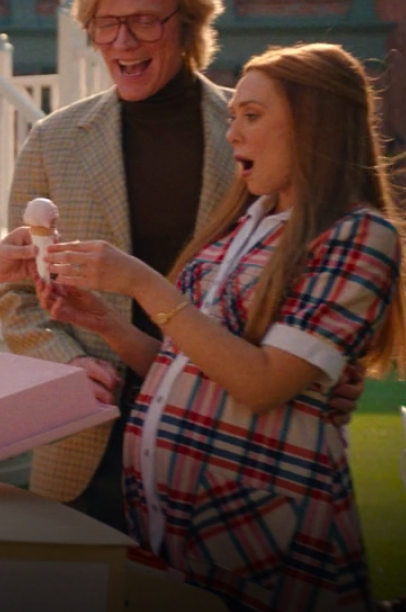 11.
Her best hero costume as an Avenger was the first one she had at the end of Avengers: Age of Ultron — and it's the only one that actually looks practical for fighting.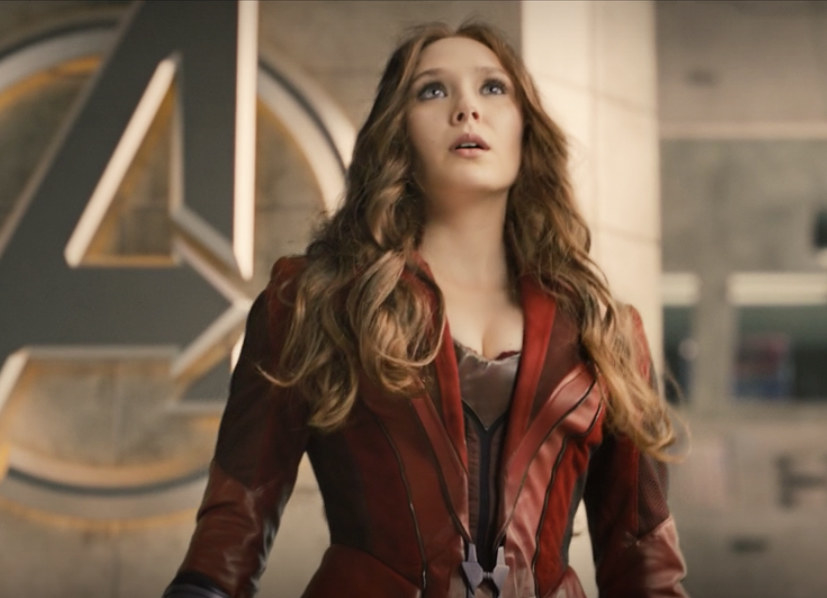 10.
Of all the '70s outfits from WandaVision Episode 3, this one's the best, which puts it in the top 10.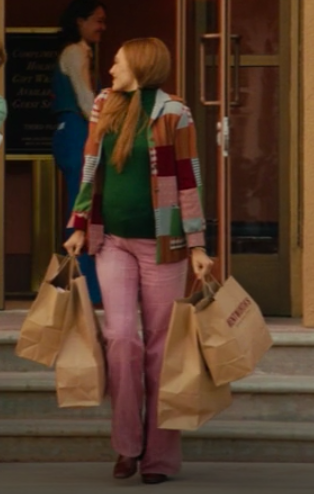 9.
Going back to her Avengers: Age of Ultron looks, this one is 2015 fashion at its finest.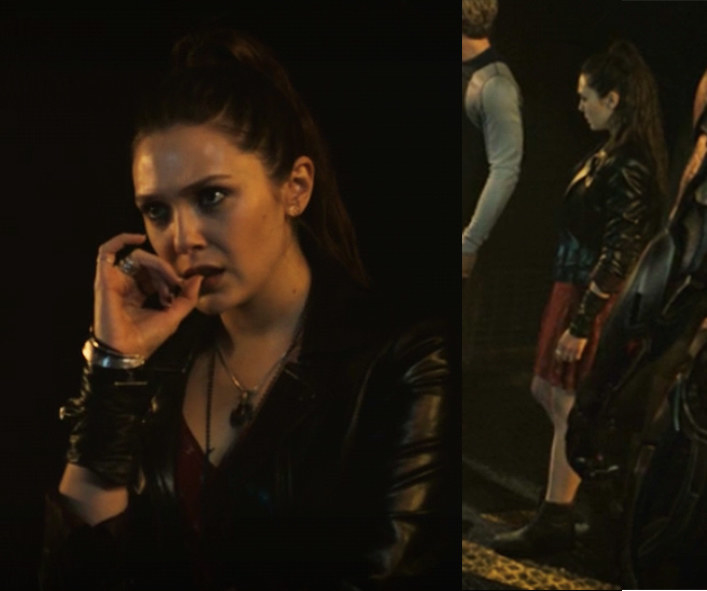 8.
Her Avenger costume finally looked its best for this short scene in WandaVision Episode 5.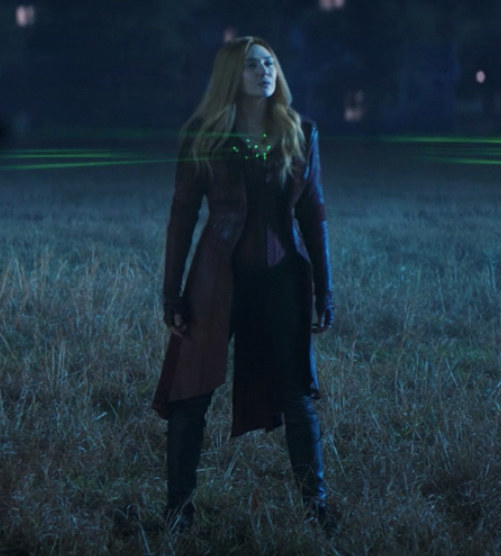 7.
This outfit she wore in Avengers: Infinity War just looks so cozy, I had to rank it highly.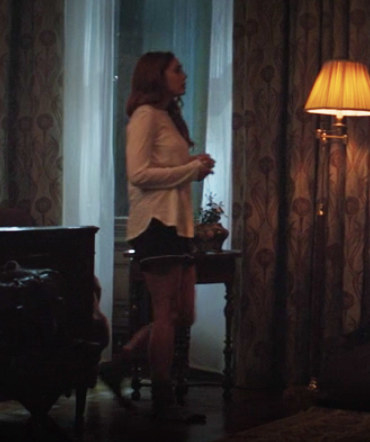 6.
These rings earned her undercover outfit from Avengers: Age of Ultron a top spot.
5.
Her retro Scarlet Witch Halloween costume from WandaVision Episode 6 could win the award for cutest costume of all time.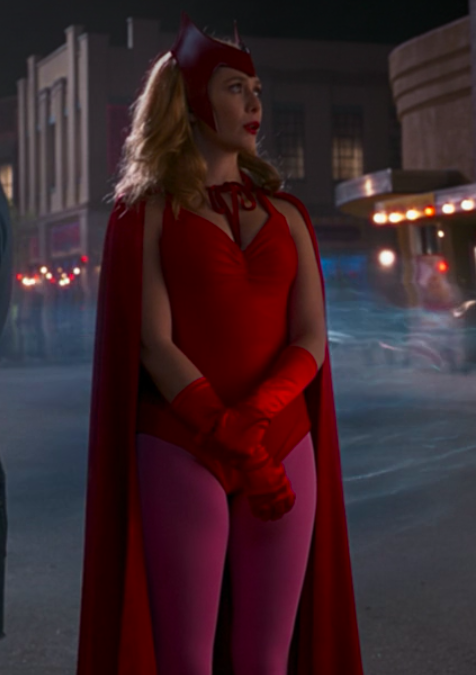 4.
But her magician's assistant costume from Episode 2 gets extra points for being sparkly.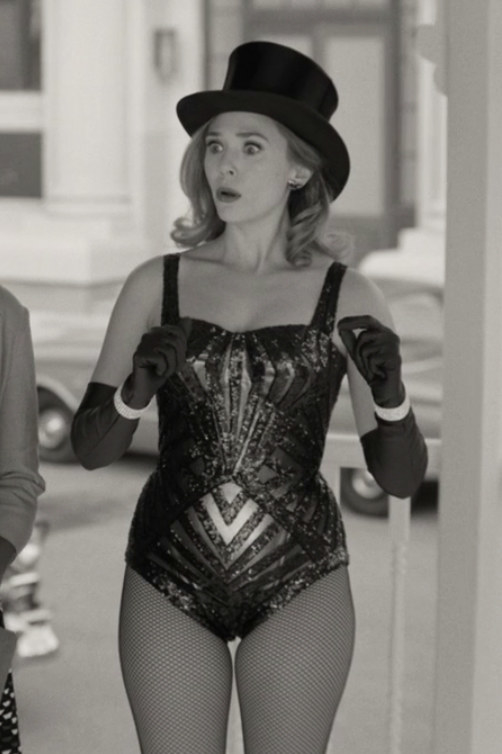 3.
Her wedding dress from Episode 1 is stunning.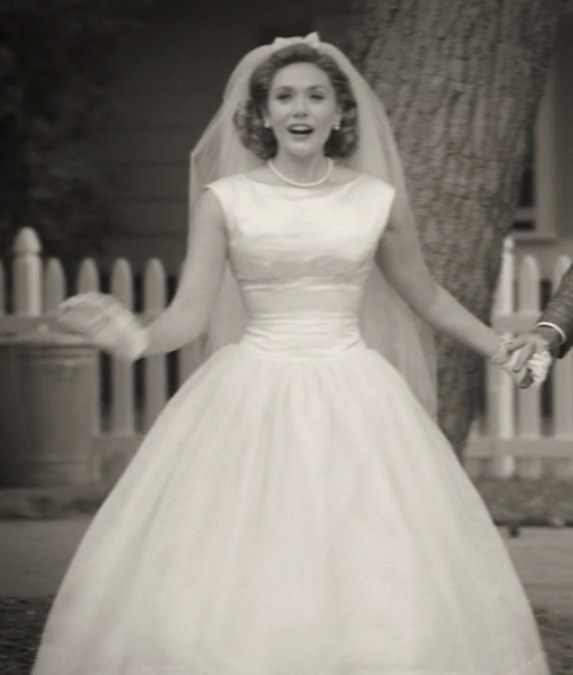 2.
This '80s outfit from Episode 5 is the cutest thing in Wanda's closet — it must be the suspenders.
1.
And finally, her Scarlet Witch costume from Episode 9 is hands down the best outfit Wanda Maximoff has ever worn.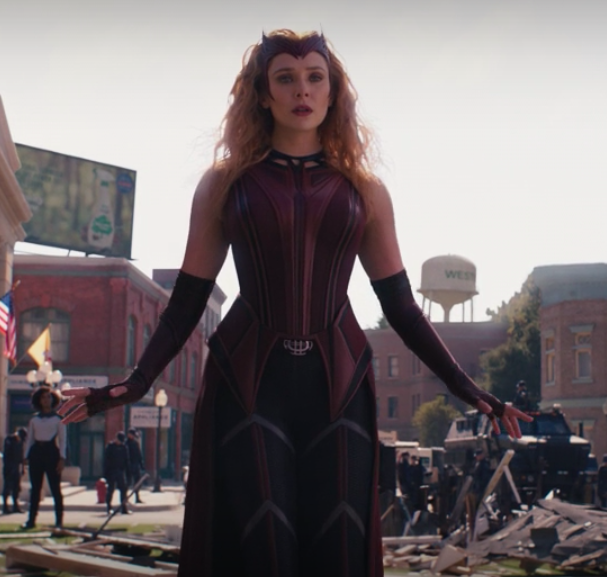 In conclusion, whenever someone asks you which Avenger has the best style, remember: