This Was The Worst 4th Of July Weekend Box Office In Decades
Tammy did OK, but Deliver Us From Evil and Earth to Echo did not generate any fireworks.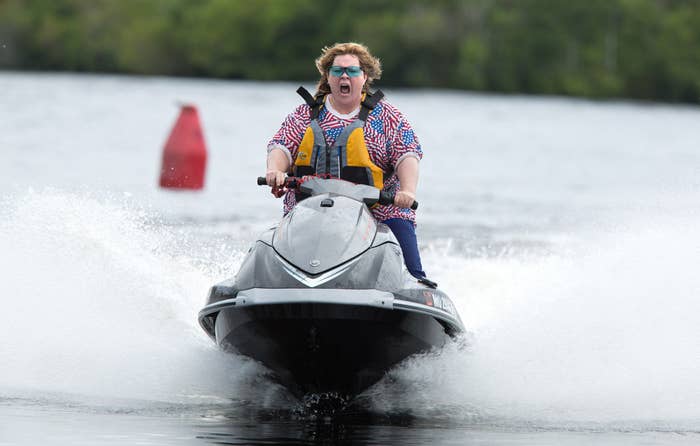 Traditionally, Hollywood reserves 4th of July weekend for spectacle, relying on effects-driven, quasi-family-friendly action films to drive audiences from their backyard barbecues and into the multiplex. Usually, that formula works like gangbusters. Just last year, for example, Despicable Me 2 was a monster hit, opening with $83.5 million over the July 4 weekend, and $143.1 million in its first five days.
But thanks to bad weather, World Cup competition, and — most of all — a crop of less-than-thrilling prospects, this was the lowest grossing 4th of July weekend since the 1980s, when adjusting for inflation.
Because July 4 falls on different days of the week each year, it's difficult to make direct box office comparisons for Independence Day weekend: July 4 fell on a Friday this year versus a Thursday last year, for example, meaning many adults had just one day off in 2014 versus two in 2013. Still, Transformers: Age of Extinction dropping 63.6% from its debut weekend, with just $36.4 million over the holiday weekend, does not bode well for the long-term health of the franchise. In fact, it is currently tracking well behind the domestic grosses of the first three Transformers films.
Of the three movies to premiere this weekend, Tammy fared best, pulling in an estimated $21.2 million over the July 4 weekend, and $32.9 million since it opened on July 2. That's… decent, but it's rare for a straightforward, live-action comedy without any aliens, monsters, or other sci-fi elements to even show up in theaters during this holiday weekend. And Tammy — which McCarthy also co-wrote with her husband Ben Falcone, who directed the film — falls behind the major comedies that have opened over 4th of July weekend. When adjusting for inflation, 1988's Coming to America, 1992's Boomerang, 2003's Legally Blonde 2: Red, White and Blonde, and 2006's The Devil Wears Prada all opened better.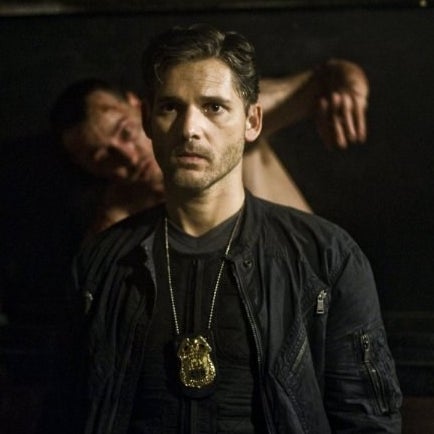 Deliver Us From Evil and Earth to Echo
Unlike those movies, however, Tammy was less of a straightforward, down-the-middle-of-the-plate commercial comedy, and far more of a gentle, indie-flavored character study about a woman plagued with self-doubt. But you wouldn't know that based on the marketing from Warner Bros., which sold Tammy as a wall-to-wall comedy based on McCarthy's ball-busting persona. It would appear audiences did not appreciate the bait-and-switch approach; the movie earned a damning "C+" rating from audience polling firm CinemaScore, meaning moviegoers likely left the theater feeling disappointed.
As unusual as it is to open a comedy over 4th of July weekend, meanwhile, it is virtually unheard of to release a horror film during the holiday. (2001's Scary Movie 2 doesn't count, and 1999's Summer of Sam barely counts.) So it should surprise no one, really, that Deliver Us From Evil could not scare up much at the box office: The movie earned an estimated $9.5 million for the weekend, and $15 million since Wednesday. (Frankly, though, it has been a tepid year thus far for horror all around.)
And while the other wide-release debut this weekend — the family sci-fi film Earth to Echo, shot in a found-footage style — fit the formula for 4th of July success, it barely registered, with $8.3 million for the weekend, and $13.5 million since Wednesday.
All put together, when adjusting for box office inflation, there hasn't been a more dismal 4th of July weekend at the box office since 1987, when the Tom Hanks/Dan Aykroyd comedy Dragnet topped the box office in its second weekend, and Innerspace and Adventures in Babysitting both bombed in their debuts.
Next year, the Magic Mike sequel and next Terminator movie will strive to do better. Lucky for them, the bar is pretty low.
Here are the estimated top 10 box office figures for Friday to Sunday, courtesy of Box Office Mojo:
1. Transformers: Age of Extinction — $36.4 million
2. Tammy* — $21.2 million
3. Deliver Us From Evil* — $9.5 million
4. 22 Jump Street — $9.4 million
5. How to Train Your Dragon 2 — $8.8 million
6. Earth to Echo* — $8.3 million
7. Maleficent — $6.1 million
8. Jersey Boys — $5.2 million
9. Think Like a Man Too — $4.9 million
10. Edge of Tomorrow — $3.6 million
*Opening weekend