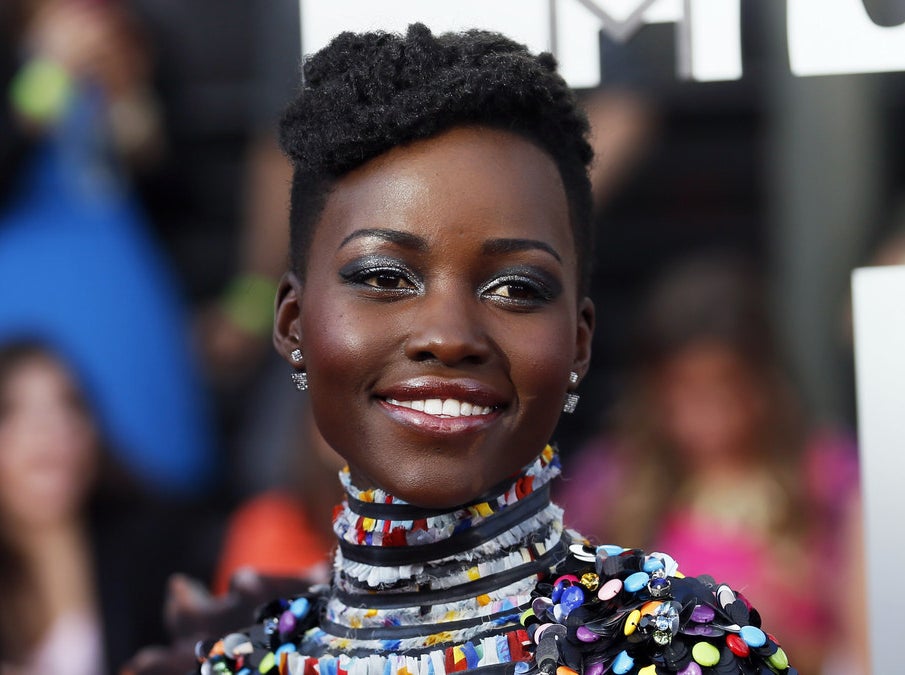 Oscar-winning actress Lupita Nyong'o and Game of Thrones star Gwendoline Christie have joined the cast of Star Wars: Episode VII, Disney and Lucasfilm announced Monday.
Similar to the initial announcement of the film's main cast, no details were provided about the characters the actresses would be playing in Episode VII, which is currently in production in Abu Dhabi.
But the addition of two female roles to the cast is a welcome one — it basically doubles the number of women in the movie. And both actresses are formidable: Nyong'o shot to sudden fame last year with her wrenching, Oscar-winning debut performance in Best Picture winner 12 Years a Slave, and Christie plays the towering and powerful Brienne of Tarth on HBO's Game of Thrones.
"I could not be more excited about Lupita and Gwendoline joining the cast of Episode VII," Lucasfilm president Kathleen Kennedy (and Episode VII producer) said in a statement. "It's thrilling to see this extraordinarily talented ensemble taking shape." That ensemble also includes John Boyega (Attack the Block, Fox's 24: Live Another Day), newcomer Daisy Ridley, Adam Driver (HBO's Girls), Oscar Isaac (Inside Llewyn Davis), Andy Serkis (Rise of the Planet of the Apes), Domhnall Gleeson (About Time), and Max von Sydow (Minority Report, The Exorcist), along with original stars Harrison Ford (as Han Solo), Carrie Fisher (as Princess Leia), Mark Hamill (as Luke Skywalker), Anthony Daniels (as C-3PO), Peter Mayhew (as Chewbacca), and Kenny Baker (as RD-D2).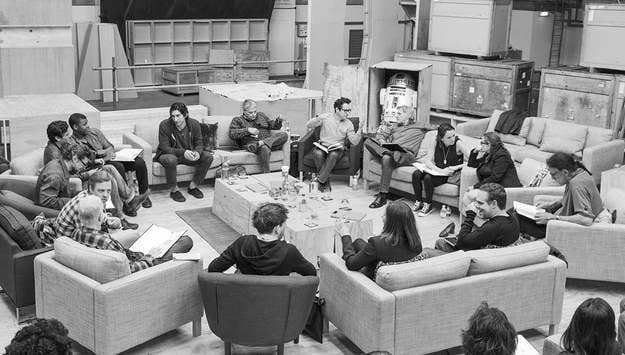 The timing of the announcement is rather auspicious, given that earlier on Monday, TMZ posted several dozen leaked photos from the movie's set, by far the most thorough first look at Episode VII yet. Director J.J. Abrams, who co-wrote the screenplay with longtime Star Wars scribe Lawrence Kasdan, is infamous for maintaining a thick veil of secrecy around his projects, and indeed, the production has only provided two official glimpses of what Abrams and his team are planning: the photo of the cast together with the initial announcement and Abrams' video dispatch from the set, announcing a contest to visit the set for a new charity initiative called Star Wars: Force for Change.
But rabid fan anticipation will only get more heated as Episode VII becomes that much more of a reality, especially with a cast that now includes one of the most buzzed about new actresses in Hollywood today, and another known for playing one of the most beloved characters on Game of Thrones. Maintaining total secrecy in the age of social media and smart phones may prove to be an impossible task, even for a Hollywood Jedi as powerful as J.J. Abrams.
Star Wars: Episode VII is scheduled to open on Dec. 18, 2015.