Meet The Justice League From "Batman v Superman"
Director Zack Snyder and producer Deborah Snyder explained to BuzzFeed News how they brought Wonder Woman, the Flash, Aquaman, and Cyborg to life. Warning: MAJOR SPOILERS ahead!
Warning: The following story contains SPOILERS for Batman v Superman: Dawn of Justice.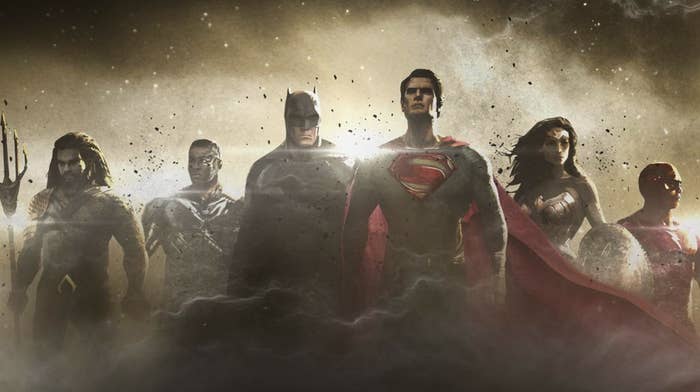 As the title of Batman v Superman: Dawn of Justice implies, the movie is not just about the Dark Knight (Ben Affleck) and the Man of Steel (Henry Cavill) working out their issues by punching each other in the face. It also sets the stage for the two Justice League movies, the first of which, set to open on Nov. 17, 2017, starts shooting with director Zack Snyder next month.
To that end, four DC Comics characters make their feature film debuts in Batman v Superman, first and foremost Wonder Woman (Gal Gadot), who will headline her own film in 2017 directed by Patty Jenkins (Monster). The Amazonian warrior enjoys a fair amount of screen time in BVS, and she's also the conduit for our introduction to the Flash (Ezra Miller), Aquaman (Jason Momoa), and Cyborg (Ray Fisher), in a sequence in which Bruce Wayne sends her surveillance files kept by Lex Luthor (Jesse Eisenberg) of "meta humans," including herself.
Getting these debuts right was vital to the filmmakers, and here is what Snyder and his wife and producing partner, Deborah Snyder, told BuzzFeed News about what they wanted to accomplish with each character.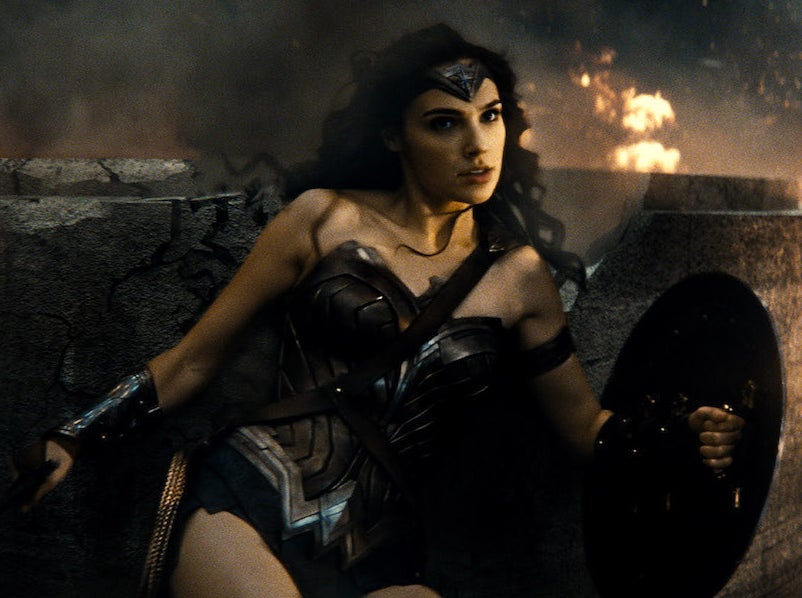 Batman v Superman: Dawn of Justice marks the first time Wonder Woman — aka Diana Prince — has ever appeared in a feature film in the character's 75-year history.
"I think Wonder Woman throughout the decades in comics usually reflects the place that women have in society at the time," Deborah Snyder told BuzzFeed News. "So I think it's interesting that after 75 years, this is the first time she's coming to the big screen. And maybe it's appropriate, because now we're finally talking about gender equality, especially in Hollywood."
So she and her husband, director Zack Snyder, wanted to be certain they did the comic book icon justice and that she still seemed appropriate for a woman from an ancient Amazonian civilization.
The filmmakers knew that Wonder Woman would need her bracelets, lasso, shield, and sword, and that her armor should harken back to the classic red, white, and blue design of the comic books. "I know it was very important for Zack and Michael Wilkinson, our costume designer, to design something that made her a warrior," Deborah Snyder said.
Most importantly, they wanted the character to embody Wonder Woman's core values from the comics. "The pillars of justice and love and integrity, those are things that she represents," she said. "She only uses violence, you know, when there is no other way. So, to us, thematically, that was the most important thing to get right."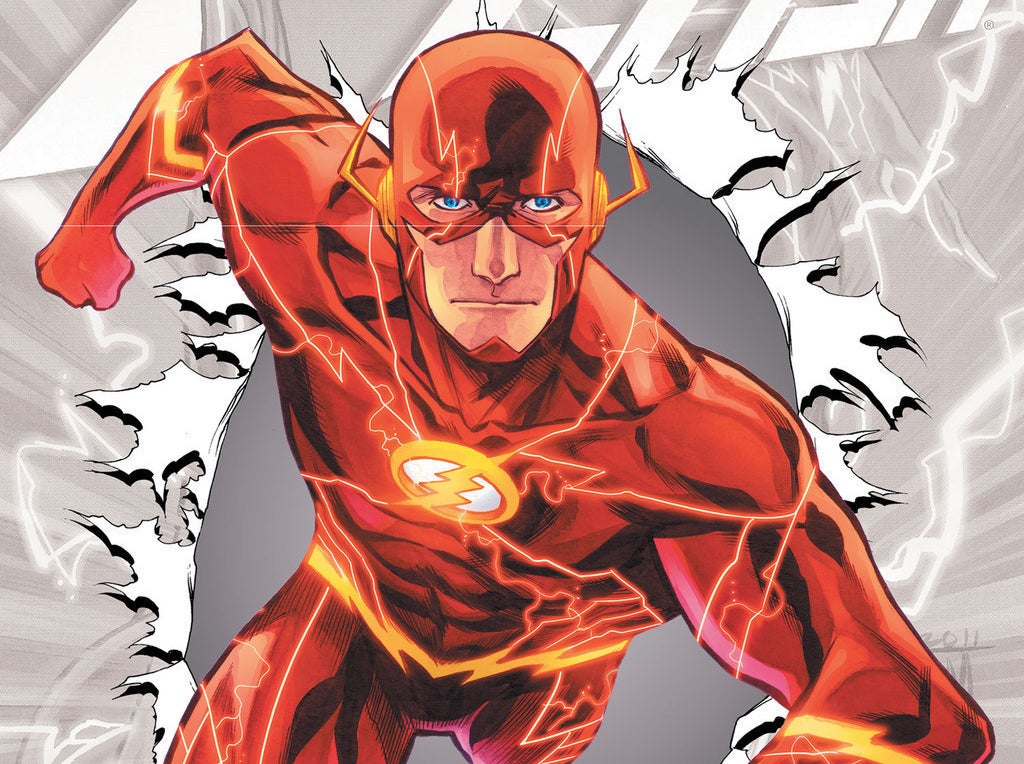 The Flash — aka Barry Allen — appears twice in Batman v Superman: first, in Bruce Wayne's fever-dream vision in which he seems to come from the future to implore Bruce to bring the Justice League together; and second, when Wonder Woman sees him in security footage stopping a convenience store holdup.
Although actor Ezra Miller (The Perks of Being a Wallflower) appears to have bulked up to play the role in Justice League, Zack Snyder said his scenes for Batman v Superman were "one of the first things we shot."
"I really like him — he's amazing," Snyder said of the actor. "We did a little screen test with him, and I was like, OK! ... His screen test was way longer than his part in the movie." (Snyder recently told the New York Daily News that he chose not to cast Grant Gustin, the star of The CW's popular The Flash TV series, in the role because he didn't think the actor "was a good fit" for the tone of the DC cinematic universe.)
Although the Flash barely appears in Batman v Superman — and his solo feature film, directed by Seth Grahame-Smith, isn't scheduled to open until March 16, 2018 — Snyder still had to decide how his abilities would look cinematically. "I've had a great time working out the physics of the Flash and really talking a lot about it," he said. "I'll gift that all to Seth. We are his research and development department now. … I'm super excited about the evolution of that character and what they plan on doing with him."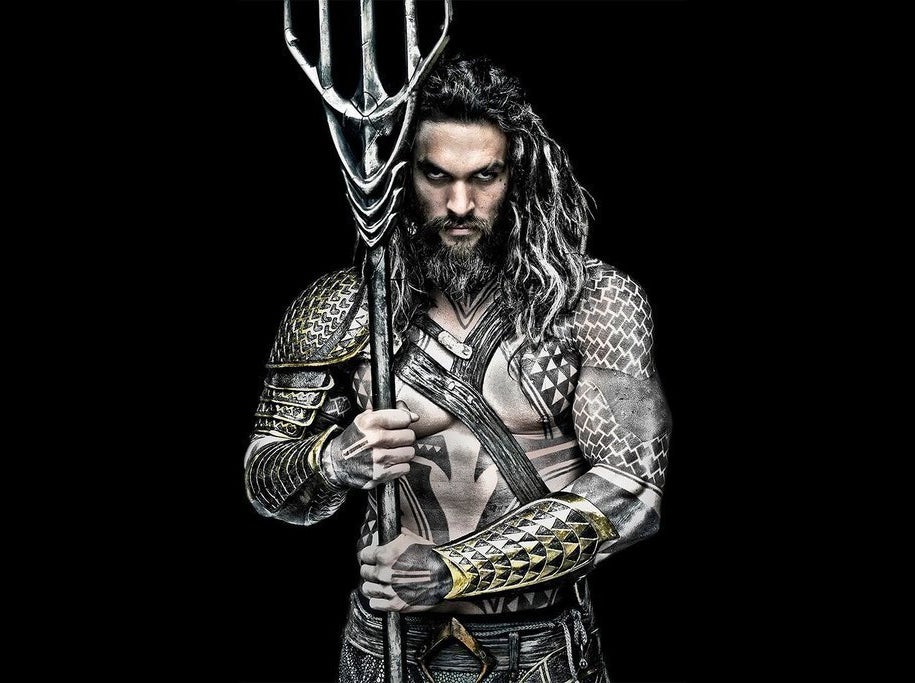 In Batman v Superman, Aquaman's eyes reflect light, and he can move through water with the same booming speed of Superman. But the biggest statement Zack Snyder made with the character was simply casting Jason Momoa (aka Game of Thrones' Khal Drogo) in the role.
"I'm a big Aquaman fan, but I always feel like Aquaman takes a lot of heat," said Snyder. "He's the butt of a lot of jokes. But [with] Momoa, that's not a thing. There will be a whole generation of kids who just think Aquaman is the toughest of all the Justice League characters. I'm into that. That's a cool possibility."
After appearing in the first Justice League movie, a solo Aquaman movie directed by James Wan (Furious 7) is scheduled to open on July 27, 2018.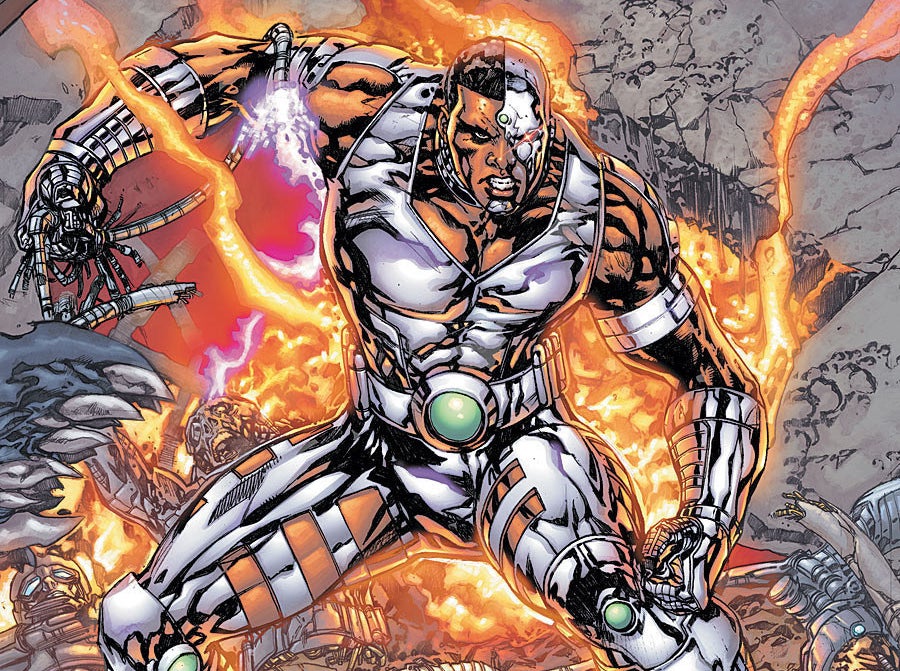 Of the six superheroes to make up this initial iteration of the Justice League, Cyborg — aka Victor "Vic" Stone — is likely the least familiar to general audiences. Half man, half machine, the character first appeared in 1980 and was most often associated with a group of adolescent superheroes called the Teen Titans. It wasn't until DC Comics rebooted all of its titles with the New 52 initiative in 2011 that Cyborg was truly upgraded, so to speak, to an official member of the Justice League.
And according to Snyder, the character's higher profile will continue to the big screen. "Not to give anything away from Justice League, but Cyborg is a big part of the heart of the movie of Justice League," he said.
The character's solo movie isn't scheduled until 2020, and it does not yet have a director attached. But in Batman v Superman, we do get a glimpse at the harrowing process of how Victor becomes Cyborg — involving a mysterious black cube that swarms what is left of Vic's body just as it seems like he's about to die. Snyder said he included the cube as an Easter egg for DC Comics fans. (And, possibly, a hint at what's to come in Justice League.)
We also meet the man who caused Cyborg's transformation: his father, Silas, played by Scandal star Joe Morton, whose presence in the film was kept surprisingly low-profile.
"Joe was like, 'Well, what am I doing?'" Snyder recalled. "I'm like, 'You're just coming for a day, and we're going to do this thing, and it's a bunch of weird visual effects.' And he's like, 'OK! Uh. Sounds cool!'"
Fans can expect to see much more of Morton; according to Snyder, he'll also play a big part in Justice League. "We were having to cast these teeny little weird parts that we knew were going to be a big deal later," the director said with a laugh. "That's kind of fun!"