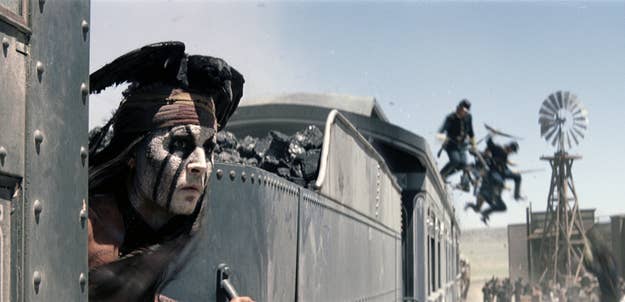 The Lone Ranger is officially a box office train wreck. After five days in theaters over the 4th of July weekend, the big-screen remake of the 1950s TV Western has pulled in an estimated $48.9 million.
To put that amount in perspective, over its first two days of release, Despicable Me 2 made roughly $58 million. Over five days, it has cleared a whopping $142 million — one of the very best Independence Day weekend debuts ever. Matched against its estimated $151 million gross overseas, the 3-D animated sequel is already within spitting distance of $300 million. The Lone Ranger will be lucky to lasso that much over its entire box office run.
To recap: Johnny Depp got destroyed by a bunch of yammering yellow pill people.
These things happen, of course. Just last month, Will Smith was defeated by some hocus-pocus by the kid from The Social Network. Indeed, The Lone Ranger is yet another example of what happens when a Hollywood studio shells out an unholy amount of money — in this case, a reported $225 million — to satisfy a movie star's unadvisable desires — in this case, to play the Native American sidekick from a TV show that aired during the Eisenhower administration.
Movie theaters keep roughly 50% of the total box office take, meaning a film has to at least double its production budget before it can break even — and that's without factoring in marketing costs, which can stretch between $30 million to $60 million or higher. So while The Lone Ranger will likely surpass the total domestic take of 2013 flops like Jack the Giant Slayer and After Earth, its comparatively astronomic production budget means it has a much larger mountain to climb before ever coming close to making Disney back its money. (Overseas releases can sometimes muddy the picture, since some smaller studios sell foreign distribution rights before the film is even finished, often using that money to augment the budget. But for the sake of this analysis, we'll look at whether a movie's budget proved to be a wise investment overall given how much money it made worldwide.)
Until the dust fully settles and The Lone Ranger concludes its box office run, it will be impossible to know just how painful a belly flop it really is. But it is worth taking stock of the other box office wreckage of 2013 to get a sense of how deep of a hole Depp, director Gore Verbinski, and producer Jerry Bruckheimer have fallen into.
In rough order of how much money they lost as a percentage of the films' reported budgets (from best to worst), here are some of the biggest flops so far this year.
The Host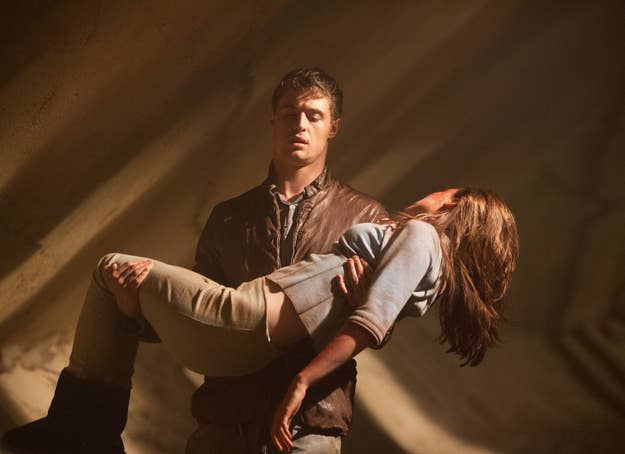 Jack the Giant Slayer
The Incredible Burt Wonderstone
The Last Stand
Bullet to the Head
Movies Still in Wide Release:
These films are still puttering along in a dwindling number of theaters, squeezing out as much money from the multiplex as possible. Their total grosses are TBD.
After Earth
The Internship
White House Down
The Lone Ranger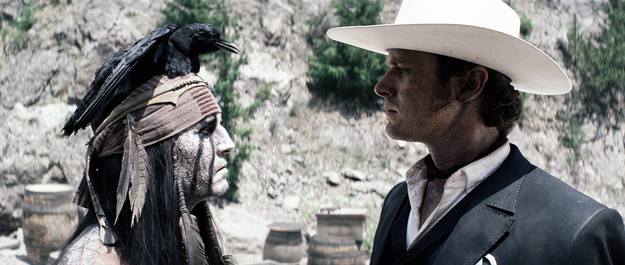 Here are the estimated top 10 box office figures for Friday to Sunday (i.e., not counting Wednesday or Thursday grosses), courtesy of Box Office Mojo:
1. Despicable Me 2* — $82.5 million
2. The Lone Ranger* — $29.4 million
3. The Heat — $25 million
4. Monsters University — $19.6 million
5. World War Z — $18.2 million
6. White House Down — $13.5 million
7. Man of Steel — $11.4 million
8. Kevin Hart: Let Me Explain* — $10.1 million
9. This Is the End — $5.8 million
10. Now You See Me — $2.8 million
*Opening weekend