Is "The Wolverine" Suffering From Superhero Fatigue?
The film's $55 million debut weekend is well below expectations. But at least it's the best ever opening of a film set in Japan.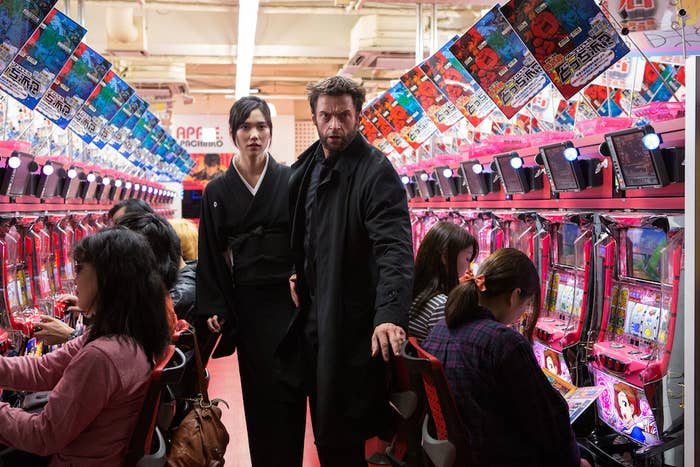 Before The Wolverine arrived in theaters this weekend, audiences this summer have watched superhero Iron Man fly through the air rescuing people from an exploding Air Force One; watched Spock and a genetically super-strong Khan pummel the crap out of each other on a flying platform; watched a seemingly superhuman Vin Diesel and Michelle Rodriguez fly toward each other overtop a highway bridge in Spain; watched a super Superman and a super General Zod fly toward each other so they can pummel the crap out of each other while turning Metropolis into rubble; and watched super-sized robots (sorry, jaegers) pummel the crap out of super-sized monsters (sorry, kaiju) while flying through the air and turning Hong Kong into rubble.
Not to mention that last summer, audiences watched Iron Man, Thor, Captain America, The Hulk, Spider-Man, and Batman do pretty much the same thing. And the summer before that, it was Thor, Magneto, Professor X, Optimus Prime, Harry Potter, and Captain America.
For the most part, these "super" heroes with their fantastical abilities have made incomprehensibly enormous sums of money flying through the air, beating the crap out of each other, and leaving vast piles of rubble in their wake.
Which is how The Wolverine's estimated opening weekend of $55 million can be deemed "below expectations," and "soft." After racing out to see a relentless series of superhero movies — many of them quite good and entertaining — it seems North American audiences did not race out to see Hugh Jackman star as the adamantium-clawed Wolverine for the fifth time in quite the same volume (sixth if you count his cameo in 2011's X-Men: First Class). It certainly pales in comparison to the $85.1 million opening weekend of 2009's X-Men Origins: Wolverine.
Granted, most non-superhero movies would be thrilled with an opening weekend that good. But nonetheless, it plays into the ongoing narrative that Hollywood's dependence on mega-budgeted films based on Comic-Con-friendly source material is starting to go bad. I'm not so sure this particular movie is the best hook to hang that story on, but this isn't a train studios appear eager to slow down either: At least 10 superhero movies are scheduled to open over the next two years.
There is at least one unambiguous silver lining for The Wolverine that should not be overlooked: Even when adjusting for inflation, The Wolverine had the best ever domestic opening weekend for a movie predominantly set in Japan. That international setting, along with 3-D showings, also helped to goose The Wolverine's overseas gross to an X-Men-franchise-best of $86.1 million.
Here are the estimated top 10 box office figures for Friday to Sunday, courtesy of Box Office Mojo:
1. The Wolverine* — $55 million
2. The Conjuring — $22.1 million
3. Despicable Me 2 — $16 million
4. Turbo — $13.3 million
5. Grown Ups 2 — $11.5 million
6. Red 2 — $9.4 million
7. Pacific Rim — $7.5 million
8. The Heat — $6.9 million
9. R.I.P.D. — $5.9 million
10. Fruitvale Station — $4.7 million
*Opening weekend