On Tuesday, director Zack Snyder posted this image of the new Batmobile to Twitter: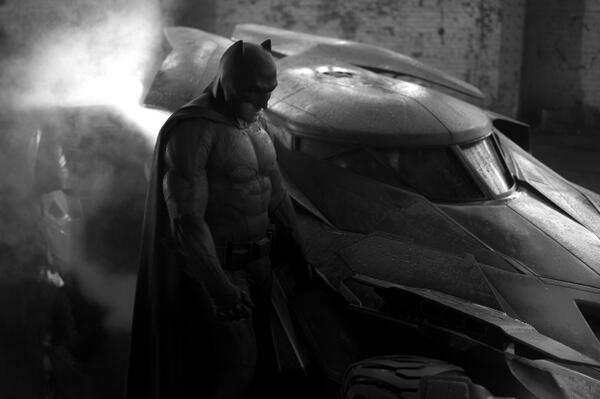 On Monday, Snyder teased he would reveal the new Batmobile, so the first look at Batman himself is an interesting bonus.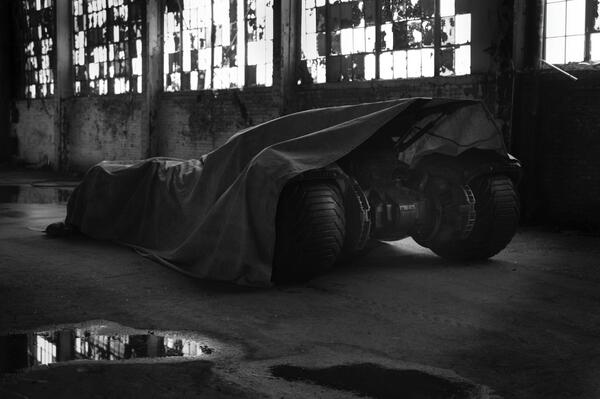 The new look of Affleck as Batman and the Batmobile feel like a hybrid of director Christopher Nolan's Batman movies with Christian Bale…
…and director Tim Burton's Batman movies with Michael Keaton.
Thankfully, Snyder appears to have left behind the outlandish designs of director Joel Schumacher's Batman movies with Val Kilmer…
The shorter "ears" on Affleck's Batman cowl do evoke the 1960s Batman TV series with Adam West.