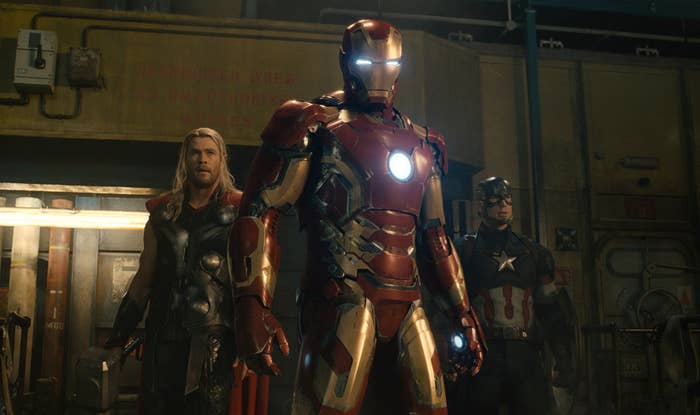 Everyone knew that Avengers: Age of Ultron was going to be massive at the box office on its opening weekend in North America. The question was whether it could match or surpass the $207.4 million debut of 2012's The Avengers, the largest domestic opening weekend ever.
Even after a record-breaking opening day, however, Age of Ultron could not quite catch its predecessor — it will just have to settle for reaching the second biggest domestic opening weekend of all time, with an estimated $187.7 million.
When Age of Ultron debuted late Thursday night and Friday, it appeared to have the all-time record in sight, earning an estimated $84.5 million, which surpassed the $80.8 opening day of The Avengers, and ranked second only to Harry Potter and the Deathly Hallows – Part 2's record opening day of $93.1 million — even when adjusting for inflation.
Saturday night's Mayweather–Pacquiao fight clearly took a bite out of Age of Ultron's audience, however, with a reported 3 million pay-per-view purchases totaling a whopping $400 million in revenue. Saturday was a giant sports day all around, with the Kentucky Derby and the NBA playoffs also pulling people away from movie theaters.
That could actually boost Age of Ultron's box office numbers a bit, as people who missed the film on Saturday go see it on Sunday, pushing the film's final debut grosses past the estimate released Sunday morning of $187.7 million  — but almost certainly not past The Avengers' all-time record.
But let's be clear here: This is a major win for Marvel Studios, which can now boast holding the record for the top three domestic opening weekends of all time, including Iron Man 3's $174.1 million debut in 2013. Age of Ultron is also clearly outperforming its predecessor overseas. The film opened on April 22 in just over half of all international markets with $201.2 million, well past the $185.1 million The Avengers made in its international debut. To date, Age of Ultron has made $439 million overseas — that is already better than the international total for Thor: The Dark World, and within spitting distance of the overseas totals for Captain America: The Winter Soldier and Guardians of the Galaxy.
Worldwide, Age of Ultron has earned $627 million in just 12 days.
The question now is just how much of a giant money pit Age of Ultron can make this summer. Movies that become genuine box office phenomenons reach that status thanks to repeat business — die-hard fans going back to the theater for a second, third, and fourth helping of the movie, especially if there isn't much else to offer otherwise. And in 2012, The Avengers indeed benefitted from underperforming box office competition in May and June en route to a $623.4 million final domestic haul. By comparison, in the coming weeks Age of Ultron will have to contend with Mad Max: Fury Road, Tomorrowland, Spy, and Jurassic World, all of which could siphon away repeat business from family audiences and hardcore action fans alike.
Meanwhile, for those parsing Age of Ultron's rarefied box office horse race with 2012's The Avengers down to the dollar, the sequel's momentum seemed to be just slightly behind its predecessor's even on its opening day. When calculating Friday grosses, late evening and midnight showings on Thursday are always added to the total. If Thursday screenings are factored out, however, then Age of Ultron's $56.9 million gross on Friday proper is $5.2 million less than The Avengers' $62.1 million gross that day.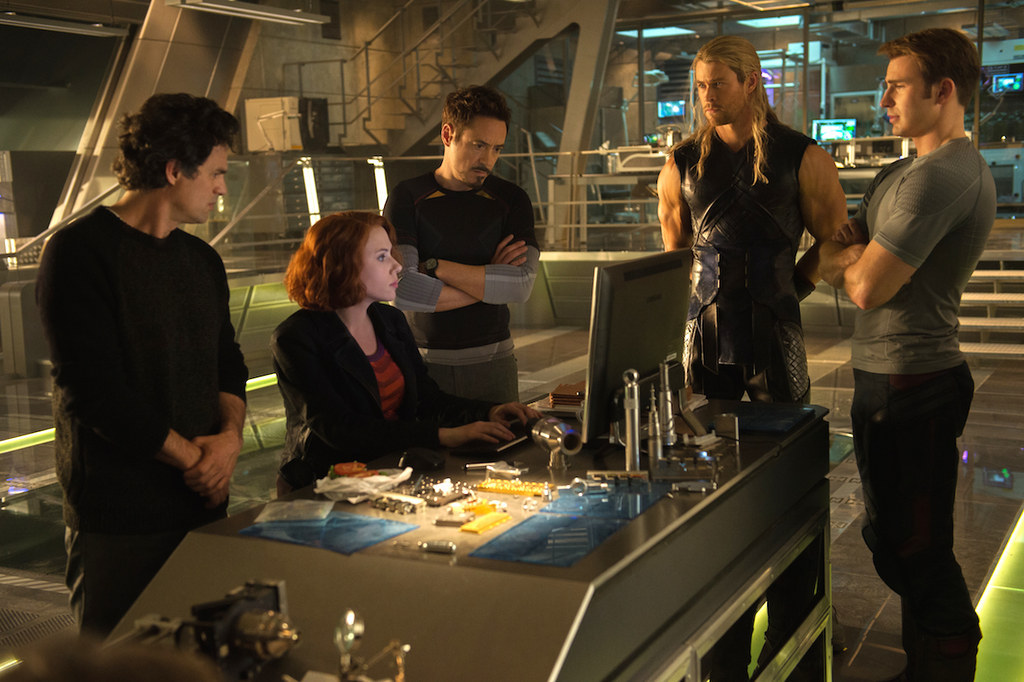 Enthusiasm for Age of Ultron — a denser, darker, more complex movie than The Avengers — also seems to be slightly dimmed in comparison to its predecessor. Critical reception has been less enthusiastic (a 75% Rotten Tomatoes score vs. The Avengers' 92% Rotten Tomatoes score), and while Age of Ultron opened with a solid A from audience polling firm CinemaScore, indicating strong word-of-mouth, The Avengers earned an A+ from CinemaScore, indicating its word of mouth was just a little bit stronger.
In the backward math of Hollywood, Age of Ultron could be seen as a slight disappointment — at this point, the film does not appear to have the steam necessary to make it to the $1.5 billion zenith reached by The Avengers, let alone exceed it. With 11 more films already scheduled between now and 2019, however, Marvel Studios will have plenty of opportunities to get there.
Here are the estimated top 10 box office figures for Friday to Sunday, courtesy of Box Office Mojo:
1. Avengers: Age of Ultron* — $187.7 million
2. The Age of Adaline — $6.3 million
3. Furious 7 — $6.1 million
4. Paul Blart: Mall Cop 2 — $5.5 million
5. Home — $3.3 million
6. Cinderella — $2.4 million
7. Ex Machina — $2.2 million
8. Unfriended — $2 million
9. The Longest Ride — $1.7 million
10. Woman in Gold — $1.68 million
*Opening weekend
This story has been updated with final weekend estimates for Avengers: Age of Ultron.