One of the greatest stories in sports hits our screens this year. AIR tells the story of the shoe above all shoes was created: the Air Jordans.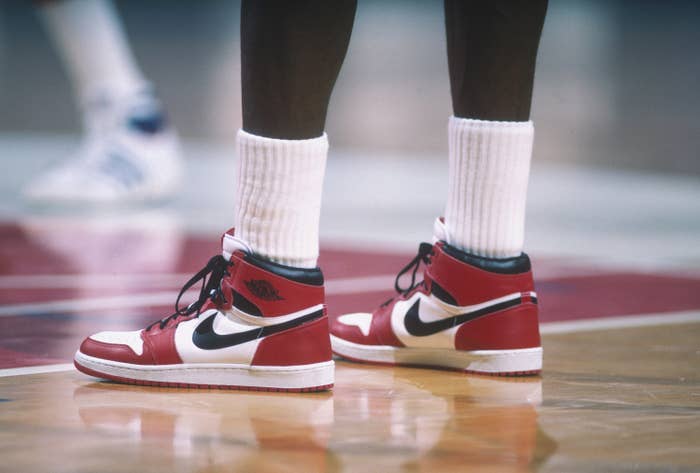 Directed by Ben Affleck, we see an incredibly star-studded cast with the likes of Matt Damon, Chris Tucker, Viola Davis, Jason Bateman, Marlon Wayans (honestly the list goes on) taking on the story of how Nike's Basketball department was on the brink of collapse until the deal of the century was secured with THE Michael Jordan.
It's not easy to tell the story of a legend, so we sat down with film director Ben Affleck and the comeback king Chris Tucker to discuss the elements of relationships and race that take place within the *future* blockbuster hit.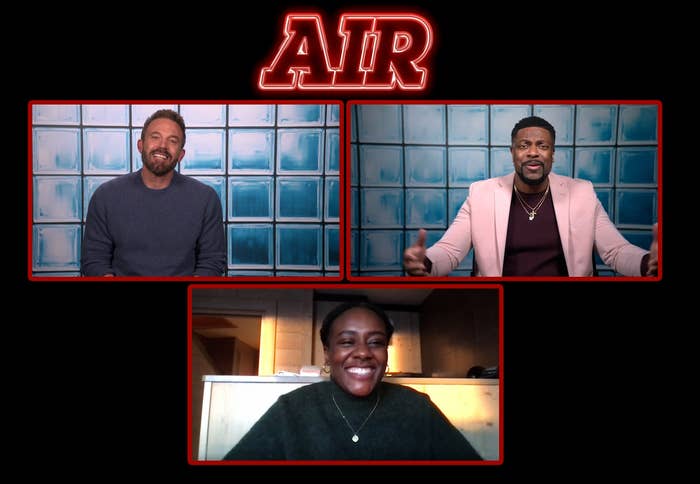 Before I kick off I want to say, Ben congratulations on the film and Chris, it was a pleasure seeing you on my screen again.

Both: Oh, thank you.
You've both been in the game for a while and you've played so many different characters, do you feel any added pressure when you're playing real people?
BuzzFeed
Ben: I wasn't trying to do a perfect impression, I knew that the movie was in many ways kind of a fable. I wasn't going to do it historically accurately. It's kind of impressionist in some ways, and representative or metaphorical in other ways. Chris had the opportunity to go Daniel Day-Lewis with Howard White. He went deep into the research, which was magnificent and made it so much better. 

For me, there was more material on Phil (Knight), but what I was interested in was that everybody wants to make fun of the boss, so this is going to be the guy everybody's complaining about because he's the boss. I also thought that there was something really interesting about a guy who's kind of influenced by Eastern thoughts, religion, and Buddhism, but is also himself a capitalist magnate and titan of industry – I don't think those two things are particularly congruent. So the question of how one reconciles that is interesting, and that contradiction led me down a road in which we could have fun with that part.
The movie has to acknowledge and tip the hat to the man who approved this deal to pay Michael and his family a revenue share of the shoe, which not only impacted Michael Jordan but had a ripple effect on thousands of athletes, creating generational wealth in communities that have been historically marginalised. I think that that decision is extremely meaningful, not to suggest that we've arrived at an equitable place in this country yet, but it was a step towards that. An acknowledgement of what Michael would be worth, were he to become who he in fact became. And I don't think that would have happened one way or another without his mother's advocacy.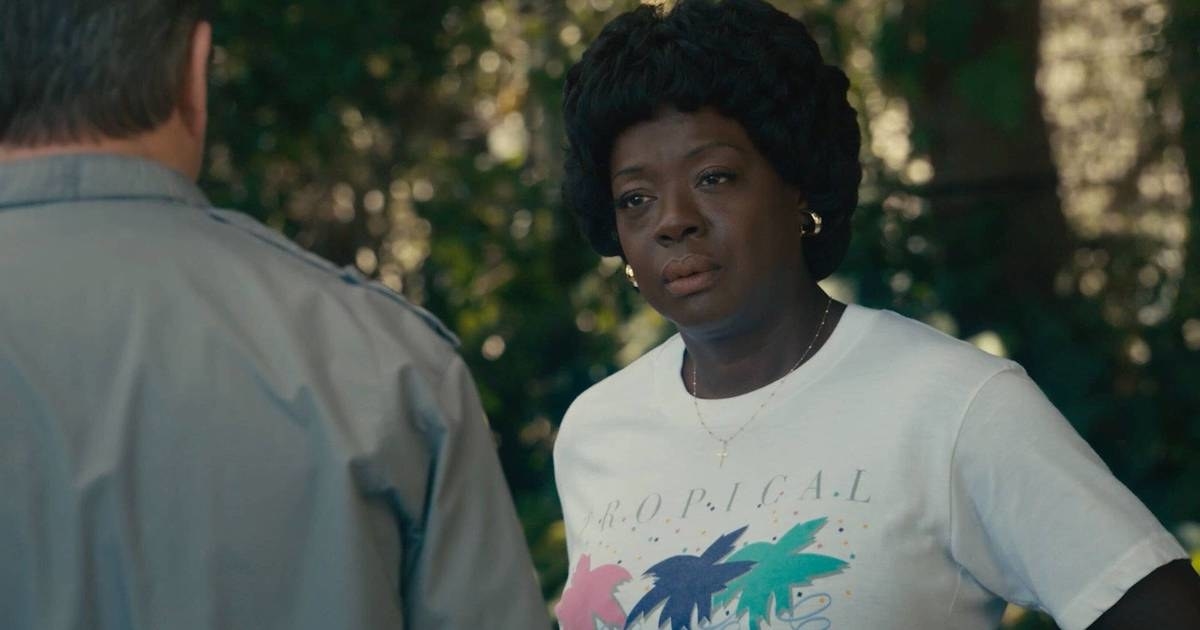 Speaking on marginalised communities, Chris, you play a role where you're bridging the gap between a "white" company and Black athletes. I saw that when your character was communicating with Michael Jordan's parents, Viola and Julius, there was a tone shift, was that something you could relate to? Did you pull from any real-life experiences where you had to change the way you speak depending on the people around you?
Chris: You know what, no. But talking to Howard I learned he went to an all-white high school and he became class president in the '60s. So I was pulling from that more than anything, like how did he do that? I was talking to his teachers and they were like "everybody loved Howard" and it didn't hurt that he was an All-American basketball player. Everybody loved him because he was winning on the basketball team, but he was also a nice guy and he had a reputation for being a nice guy. You can't get a voted class president if you're messing around and doing bad things. So I pulled from that. If you are who you are, no matter where you are, people are going to like you and they're going to not like you, but just be consistent and, try to be a good person, you're gonna get doors that are gonna open for you.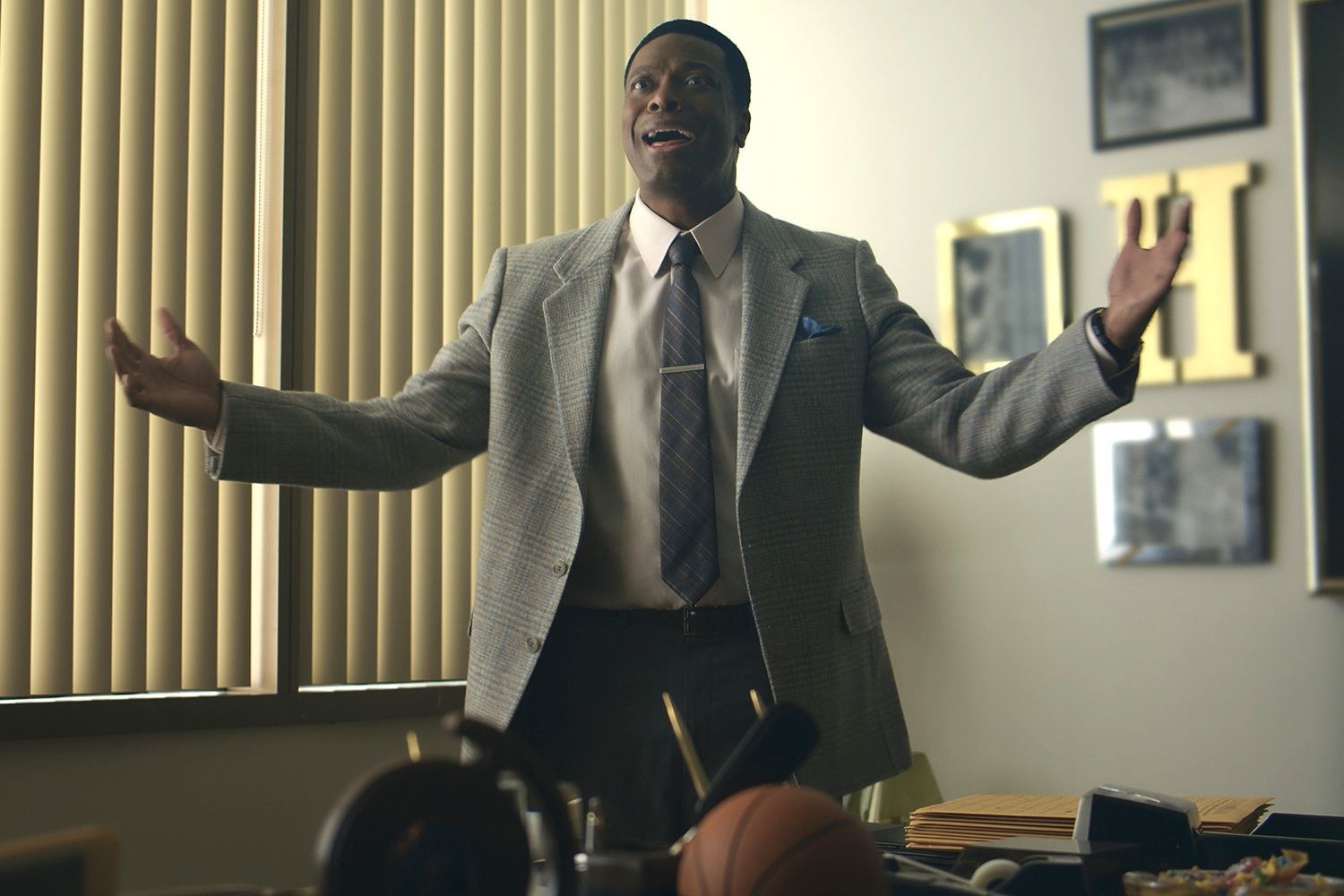 I think the authenticity definitely came through, so the work was definitely done, especially with the Black family dynamic between the mum and the dad
Ben: That's all credit to Julius (Tennon) and Viola. I was like this, "you two are married – whatever day you're having, it doesn't matter because that's one day in your marriage." Good day, bad day, we have those days in marriage and it was real, and a guy like Julius just comes alive to audiences because they just see how marriages kind of do this.