Here's her (fairly mild) Yelp review:

Screenshot of the Boners BBQ post (note Capron's responses)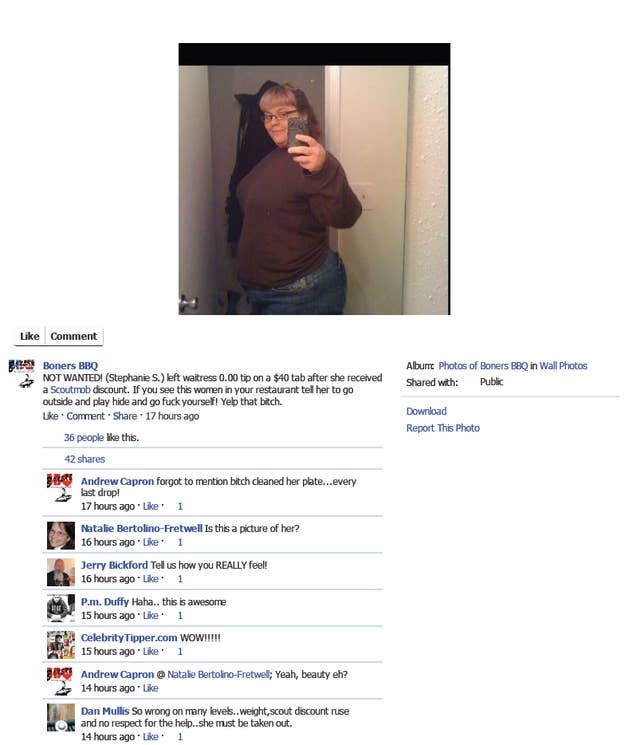 reddit.com
Reddit helped light a spark.
Boners apologizes (kind of)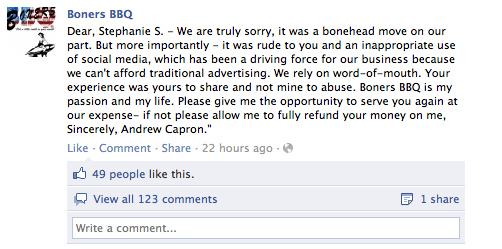 Great local news coverage, too
"If you see this woman, tell her to go outside and play hide-n-go beep yourself," reports WSBTV Channel 2's Jeff Dore. "Yelp that, beep!" Yes, he really says the "beeps."
And this is Boners BBQ