I Tried A Mooncup And It Wasnt As Weird As I Thought
This is definitely not a product for someone who is seriously squeamish.
Hiya, I'm Abi and I really fucking hate tampons.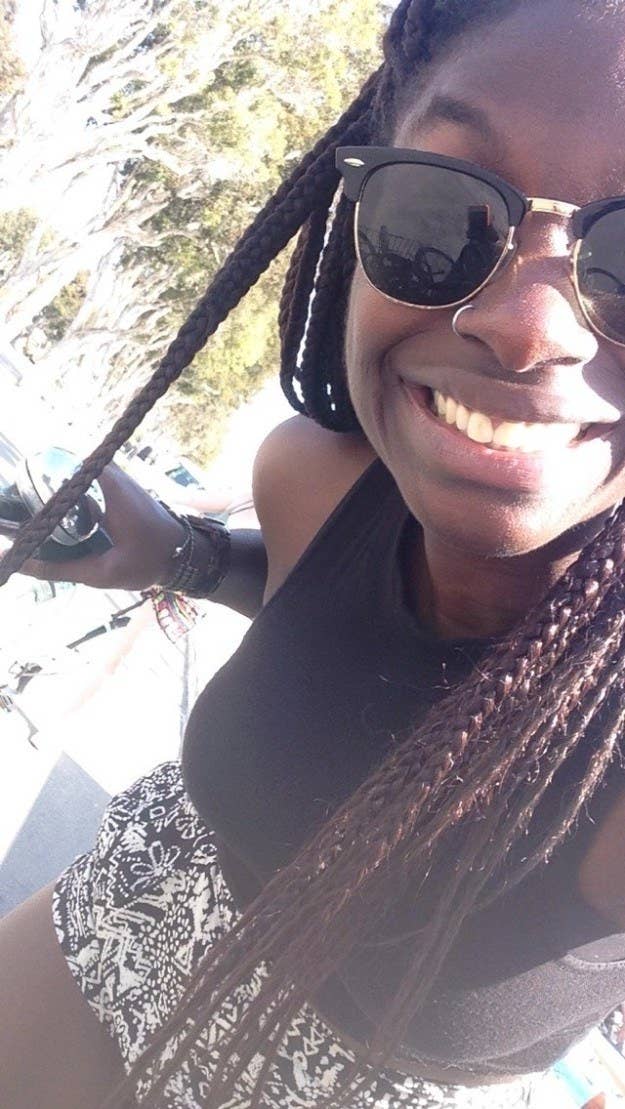 I feel like there has never really been an alternative to tampons, so I just put up with them.
I knew there must be an alternative, and while perusing the Amazon review section, which is honestly one of the most entertaining places on the internet, I accidentally stumbled upon the most impassioned Amazon review I have ever seen.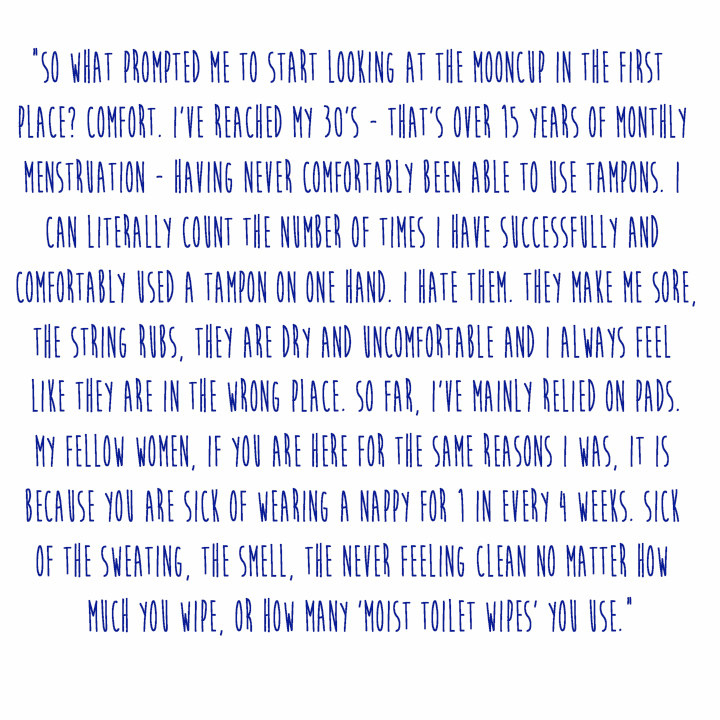 Mooncups are a cup you insert into the vagina that collects rather than absorbs blood. They currently come in two sizes, A (4.6cm) and B (4.3cm).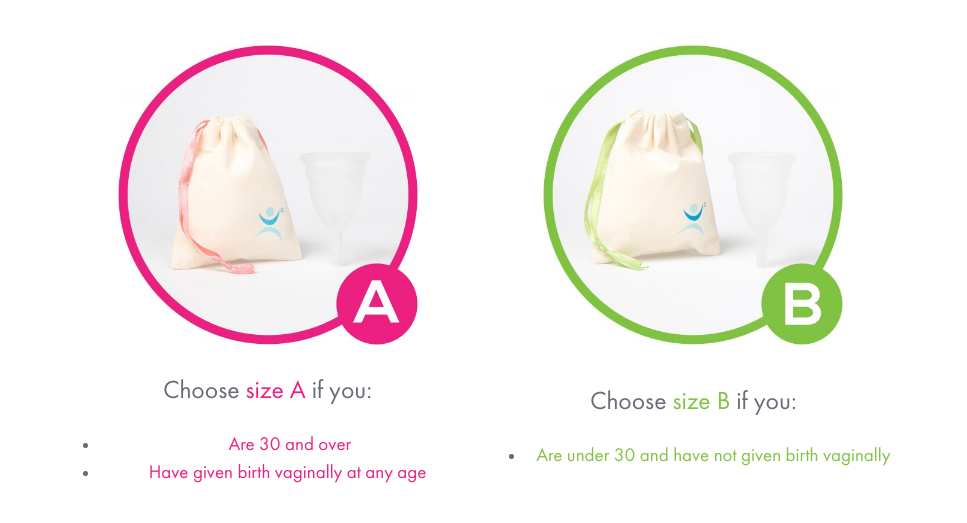 The Mooncup was a lot smaller than I expected it to be, which was worrying, considering it claimed to be usable for up to eight hours and to collect three times as much as a tampon.
The cup is made of silicone and to me it looked kind of scientific so I was a little apprehensive about putting that in my body, even though I shove tampons made out of cotton and rayon up there without a second thought.
Inserting the Mooncup wasn't as weird as I thought it was going to be.
There are lots of different ways to insert a menstrual cup outlined on the pamphlet that comes with it. I was in a rush so I just read the instructions for the first one, the C-fold, and went for it. It didn't take long to insert and once it was in, I didn't really feel it.
Using it at work was definitely a struggle. The disabled toilet has a private sink (you need one to empty the Mooncup) but it is also the designated poo toilet, so it is NEVER, EVER FREE.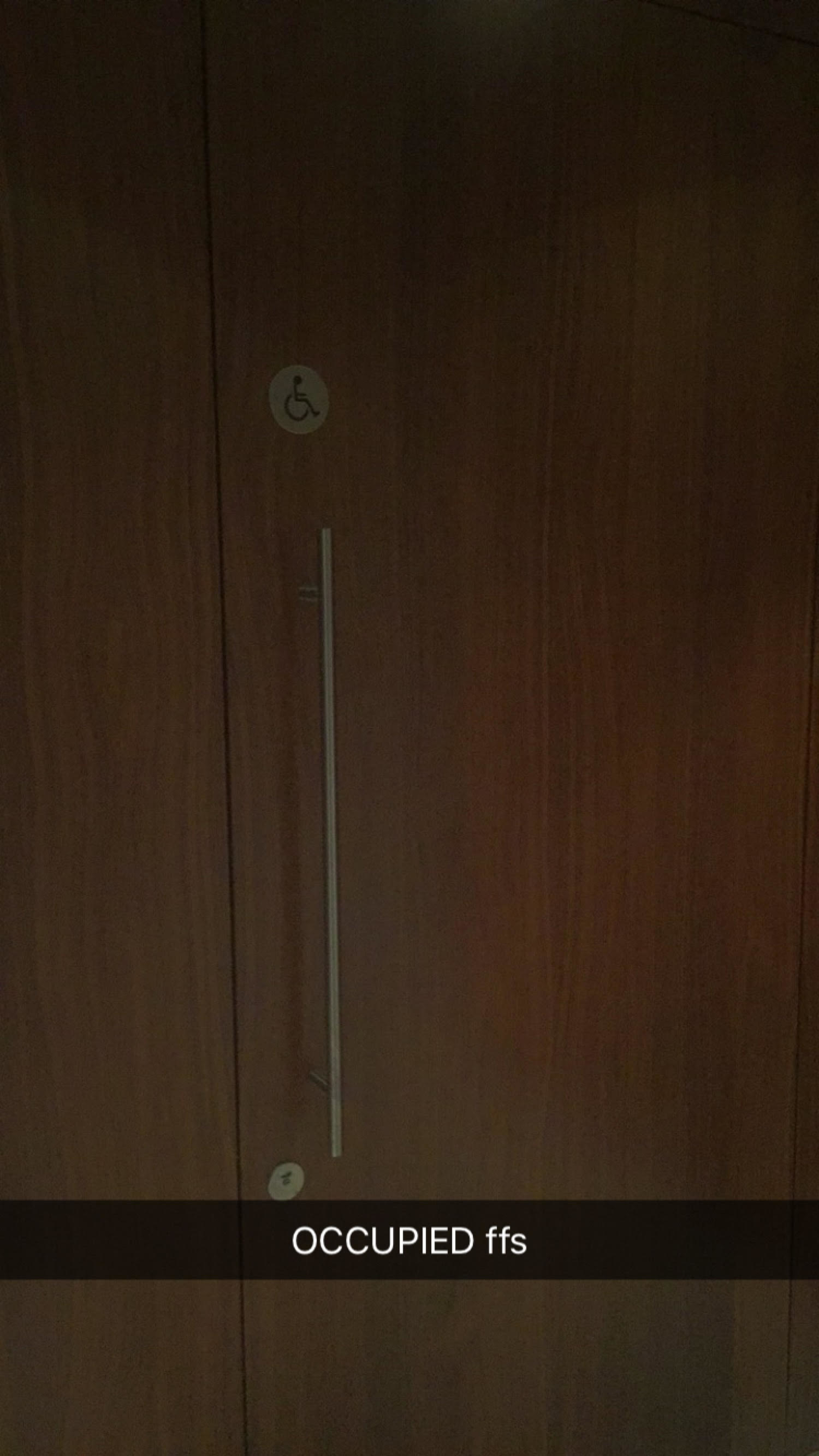 I was thrown in at the deep end because my period arrived on the first day of a bank holiday weekend I had planned to spend VERY drunk.
The last thing I really wanted was to be testing out a product that might actually be a messy disaster. I feel like I really put my cup to the test though. It survived a day at work, a train journey, a hostel, a hotel, and many, many nightclubs and restaurant toilets. I feel like all those toilets have made me a Mooncup EXPERT.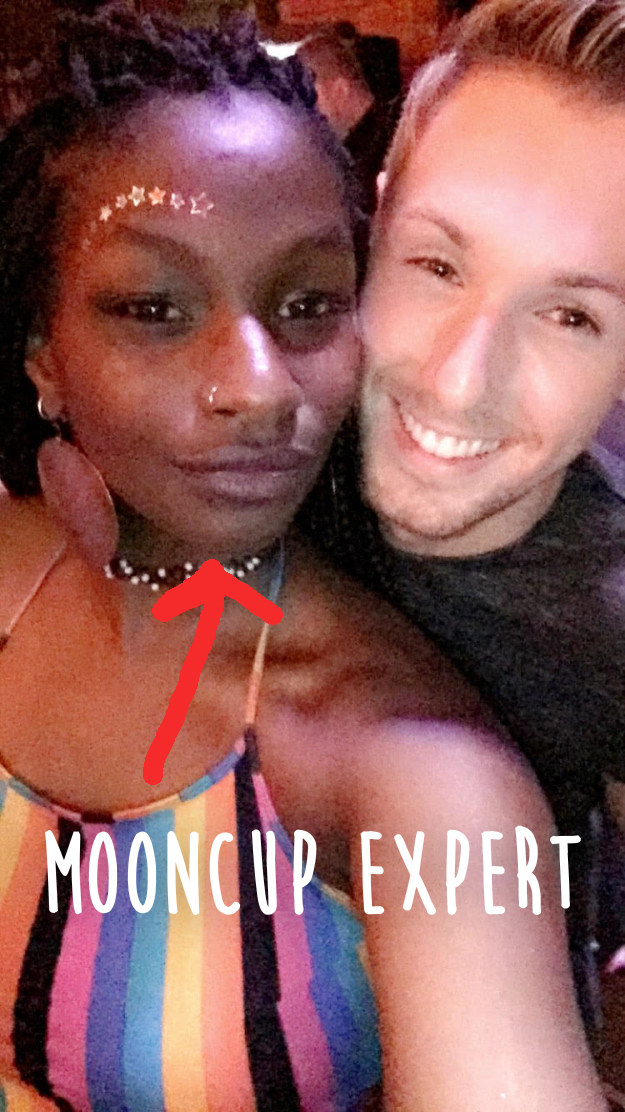 Drunk me was very happy about not having to remember to bring tampons with me on a night out.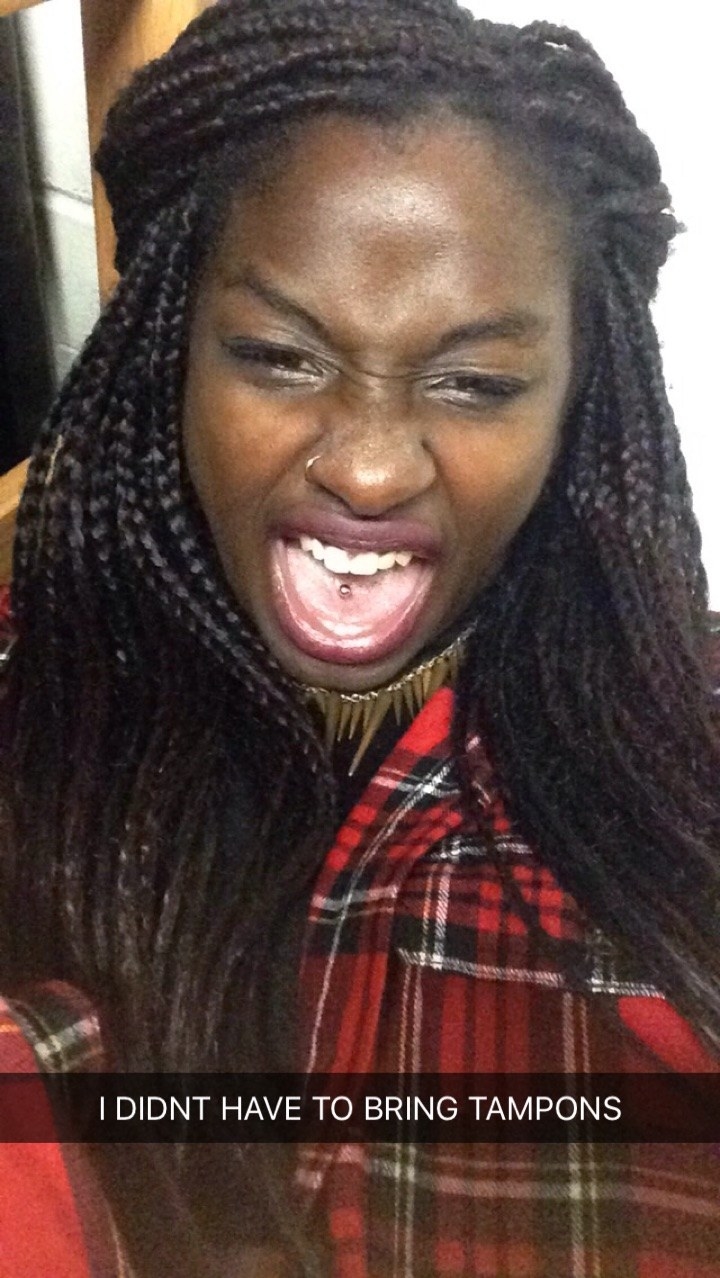 Although I was not convinced when I first saw it, the cup does actually hold a lot more than tampons do, so I didn't have to worry about changing so often. Which meant I didn't have to get up in the middle of the night to empty my Mooncup.
Once I got used to my Mooncup I didn't feel self-conscious about it at all.
Final thoughts:
I have used a Mooncup for three periods now and I can honestly say that I will never ever use a tampon again.