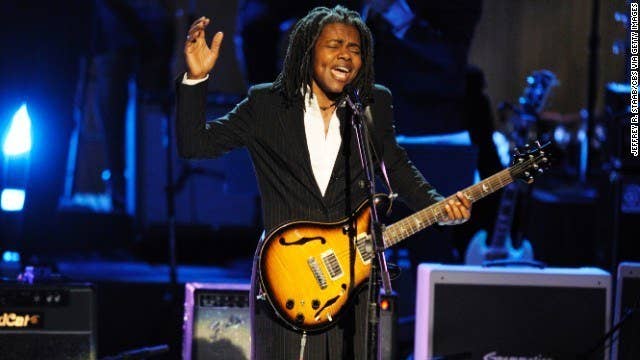 Why Tracy Chapman's Partial Comeback This Thursday Is Better Than None!
Attending a Tracy Chapman concert is the closest to a true religious experience I have ever come. Not a fanatical gathering, more a spiritual pilgrimage, you will never find a more diverse and well-rounded crowd.
The vast majority of attendees will know each track word for word, though most songs were never pop hits, Chapman attracts an audience who put substance before chart statistics. Fans see her artistry; they hear her passion and they feel connected to her stories that deal with themes of love and social injustice.
Sure, there are a few audience members who are only there for the big hits like "Fast Car" and "Give Me One Reason" but I assure you, they will leave wanting more.
The sheer joy of the experience means that the time between her albums and tours can feel like a life lifetime. Right now we are in the midst of the biggest gap in musical output since Chapman began recording back in 1988; six years into a hiatus that began following the 2008 album "Our Bright Future".
Though not away from the public eye entirely during this time, aside from a triumphant performance at the Kennedy Centre Honour's in December 2012 and a stint as Documentary Juror of the 2014 Sundance Film Festival, appearances have been few and far between.
It is this consistent quality paired with an elusive nature that fosters an air of excitement when us fans hear even a hint of news and today it was announced that this Thursday (April 16th) Chapman will be a guest on The Late Show with David Letterman.
Although it is temping to jump to conclusions of new albums and world tours, it seems that in this instance Letterman is simply inviting some of his favourite guests from over the years to join him before he leaves the show on May 20th.
In 2015, us Tracy Chapman fans have learnt patience, If we are lucky Letterman may eek out info on her plans for the future, I mean he has to ask right? But for now we can at least look forward to seeing that smile grace TV screens once again and maybe even a performance to tide us over for the next year or two.
Find out more about Thursday's performance.
Update