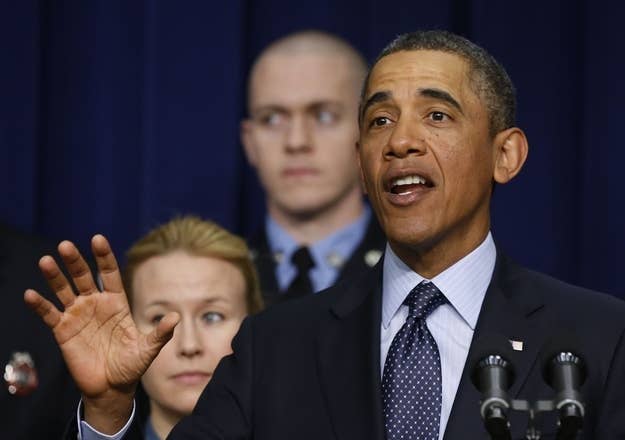 WASHINGTON — Senior administration officials Tuesday pushed back against complaints from Sen. Marco Rubio that the White House didn't seek Republican input on its comprehensive immigration reform proposal, insisting staff from the two sides had indeed met on the issue.
The debate seems to boil down to a question of how the two sides define talks: Rubio's office says the administration "briefed" lawmakers but didn't ask for input, while the officials argue those meetings were a discussion of policy.
The officials said White House legislative and policy aides met with staff members from all of the "gang of eight" at least five times in recent weeks — including Rubio's staff.
Rubio's spokesperson Alex Conant responded via Twitter:
The tweet followed an earlier, less ambiguous statement from Rubio's office.
"Senator Rubio's office has never discussed immigration policy with anyone in the White House," Conant said earlier Tuesday.
The tone of immigration reform discussions, previously one of cautious optimism, has shifted to one of heightened frustration and tension this week after a draft of the White House's immigration plan leaked Sunday to USA Today.
The president's plan would allow illegal immigrants to obtain legal status within eight years, but did not commit to strengthening border security to the extent Republicans have requested. Rubio, among the bipartisan group of senators leading the push for immigration reform, rejected that proposal.
The officials insisted the president would not push his plan unless Congress failed to pass its own legislation; meanwhile, the Senate's proposal has not yet been fully drafted,