White House Warns That Cuts Will Mean Lost Jobs
Republicans dismiss the latest sequester threats.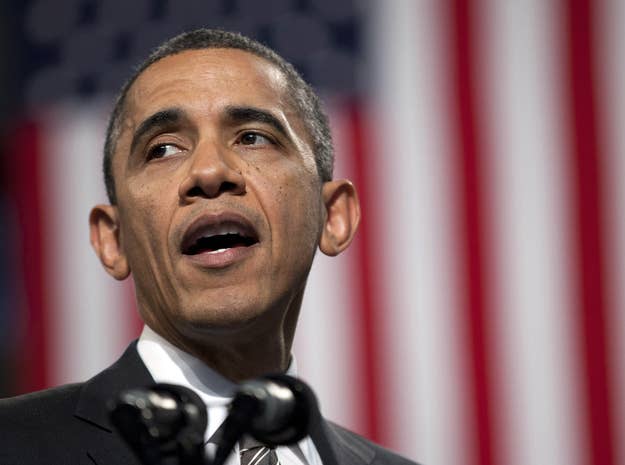 WASHINGTON — After warning of massive cuts to the federal government, the military, first responders, and aviation, the White House increased pressure on congressional lawmakers Sunday by releasing a state-by-state breakdown of the impact of the mandatory spending cuts set to hit Friday.
On a Sunday afternoon call with reporters, top aides to President Barack Obama previewed 51 reports on the impact of the cuts, known as the sequester, on the 50 states and the District of Columbia – with an emphasis on Republican districts.
"In education, for example, in just Ohio alone, 350 teachers and teacher aid jobs will be at risk," said Jason Furman, principal deputy director of the National Economic Council. "And about 34,000 fewer students would be served, and approximately 100 schools would receive less funding."
Ohio is home to Speaker of the House John Boehner. In Kentucky, home of Sen. Mitch McConnell, Furman said "you'll have 400 fewer victims of domestic violence could end up being served as a result of the funding cuts under the sequester."
But with negotiations at a standstill over whether or not closing tax loopholes should raise revenue, White House officials seemed resigned to the sequester taking effect.
"At the end of the day, I think it's important to understand why the sequester is going to go into effect," senior adviser Dan Pfeiffer told reporters. "It's going into effect because Republicans are choosing for it to go into effect."
But the cuts wouldn't take effect immediately, Pfieffer admitted, but he warned that the specter of the cuts is already slowing the economy,
"It's important to understand that the sequester goes into effect on March 1, and you're not going to see all of the impacts of that right away, but it's worth knowing that the uncertainty of it is already affecting the economy," he said. "There are companies that are already preparing to lay people off. It is already keeping businesses from investing and families from making decisions."
Boehner spokesman Michael Steel, in his own statement timed for release with the the White House warning, said Obama should be blamed for the cuts.
"Republicans in the House have voted — twice — to replace President Obama's sequester with smarter spending cuts. The White House needs to spend less time explaining to the press how bad the sequester will be and more time actually working to stop it," he said.