White House Spokesman Lashes Out Over Benghazi Questions
Focus should be on unanswered questions about the attack, says Carney. Says GOP obsessed with meaningless talking points.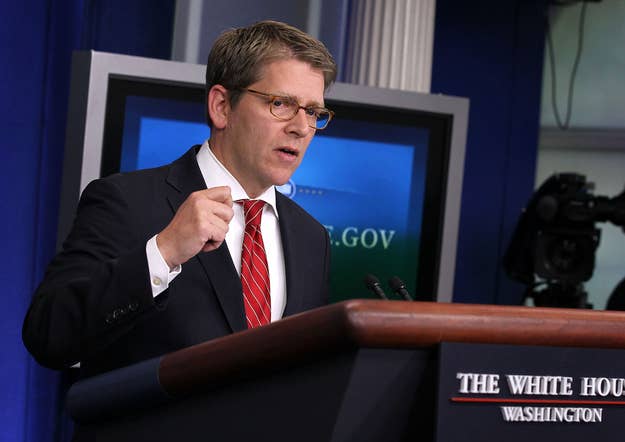 WASHINGTON — White House Press Secretary Jay Carney grew testy with reporters Tuesday over questions about U.N. Ambassador Susan Rice's role in the aftermath of the Benghazi attack.
"What is the point of the focus on this?" Carney asked of questions about Rice's comments on the five Sunday shows days after the Sept. 11, 2012, attack that killed four Americans, signaling it was a spontaneous event. "It could have been me. We all relied on information from the intelligence community."
Carney said Republicans have an "obsession" with the talking points, criticizing congressional Republicans who again on Tuesday pledged to hold up Rice's nomination to any potential post until they were satisfied with her explanation for what she said and why she said it.
Carney directed reporters to Rice's statement, saying she never intended to mislead the American public on the morning shows and that he believes there are no unanswered questions about her comments.
"The questions that remain to be answered and that the president insists be answered have to do with what happened in Benghazi," Carney said, hinting at the fact that more than two months after the attack, the administration is still not quite sure what happened that night in Libya or who is to be held responsible.
Carney then went after the reporter, asking him why Rice, who had no role in relation to the attack, was put forward as the administration's mouthpiece.
"What your question seems to suggest is that it is more important that I or others used talking points provided by the intelligence community than actually what happened in Benghazi," Carney said.
"Nothing that occurred on a Sunday show," he continued, "nothing that I said or others said based on assessments by the intelligence community relates to our need to find out who was responsible — as the president made clear that he wants to do and insists we do — and making sure that we take action to make sure this doesn't happen again."