White House Calls Hagel Filibuster "Unconscionable"
They should end right away," says Earnest.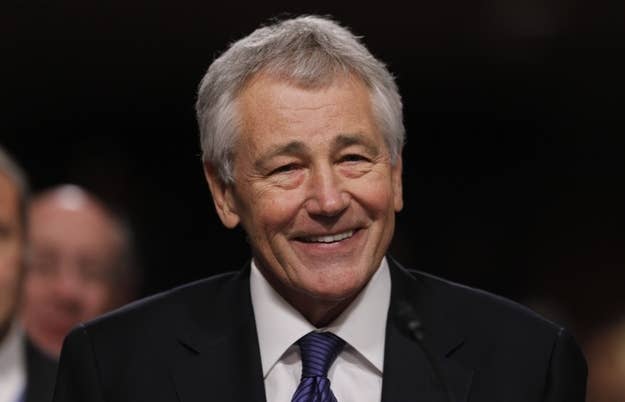 WASHINGTON — The White House blasted the Senate Republican filibuster of Sen. Chuck Hagel's nomination for Secretary of Defense Thursday, calling it "unconscionable."
"The President stands strongly behind Sen. Hagel," said Josh Earnest, the principal deputy press secretary, aboard Air Force One. A vote to break the filibuster is scheduled for Friday morning, but as of now it is not clear that Senate Democrats have the votes.
Earnest told reporters that with a NATO defense ministerial meeting coming up next week in Brussels, the United States needs Hagel confirmed. "It's difficult to explain to our allies exactly why that's happening," he said, adding that U.S. troops also deserve a new Secretary of Defense.
"These delays are unconscionable and they should end right away," he said.
Sen. John McCain had previously said he would not back a filibuster, but has not delayed the vote to procure more documents related to the investigation into the Benghazi attack last year.
"Our efforts to coordinate with the Senate on these issues is evident, to put it mildly," a frustrated Earnest said, noting that the administration has turned over more than 10,000 documents and participated in hearings and briefings for lawmakers.
He added that current Secretary of Defense Leon Panetta would remain in office until Hagel is confirmed.