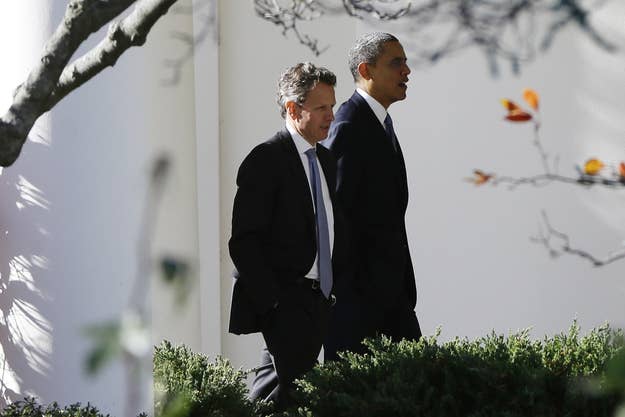 WASHINGTON — Treasury Secretary Tim Geithner announced Wednesday that the U.S. government will hit its borrowing limit on Dec. 31 if Congress doesn't act.
The announcement adds pressure on lawmakers to resolve many of the nation's fiscal challenges by the end of the year or go over the so-called "fiscal cliff," a set of spending cuts and tax increases that will fall into place automatically if Democrats and Republicans can't reach agreement.
But "extraordinary measures" taken by the department will provide an additional $200 billion "head-room" — enough for the federal government to avoid default for two months, Geithner said.
President Barack Obama has called on lawmakers to immediately extend the debt ceiling through a mechanism offered by Senate Minority Leader Mitch McConnell last year, though Speaker of the House John Boehner reportedly asked him for concessions to do that. The president has said he will not negotiate over the borrowing limit, telling business leaders earlier this month, "I will not play that game."