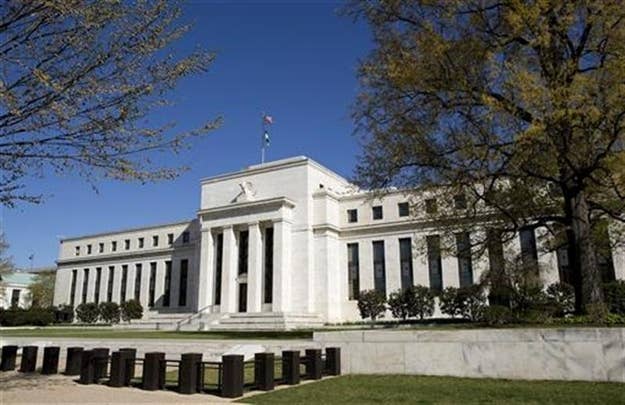 WASHINGTON -- The Federal Reserve was responsible for killing a controversial proposal to circumvent the debt limit, a senior administration official told BuzzFeed Sunday.
On Saturday the Treasury Department released a statement ruling out the only remaining alternative to Congress raising the nation's borrowing limit, which would utilize a loophole in federal law to mint a $1 trillion coin to be deposited in the Federal Reserve and ensure the federal government could pay all bills and debt obligations.
"Neither the Treasury Department nor the Federal Reserve believes that the law can or should be used to facilitate the production of platinum coins for the purpose of avoiding an increase in the debt limit," said Treasury spokesman Anthony Coley.
But it was the Federal Reserve that killed the proposal, the official told BuzzFeed, denying a purely political rationale for the announcement, saying the independent central bank would not have credited the Treasury's accounts for the vast sum for depositing the coin.
White House Press Secretary Jay Carney had refused to rule out the proposal on Wednesday, but said the only way to avoid default was for Congress to raise the debt ceiling.
Economist, New York Times columnist, and platinum coin backer Paul Krugman had asserted the political motive based on conversations with those close to the White House.
Meanwhile, I get calls. The White House insists that it is absolutely, positively not going to cave or indeed even negotiate over the debt ceiling — that it rejected the coin option as a gesture of strength, as a way to put the onus for avoiding default entirely on the GOP.
The senior administration official agreed that the decision places all the pressure on Republicans, noting it reinforces Obama's commitment not to negotiate over the debt limit, but said the real reason was the Fed's decision not to buy into the gimmick. Congressional Republicans have said they will push for spending cuts to offset any increase in the government's credit limit.
Previously the White House ruled out circumventing the debt ceiling by arguing it is unconstitutional under the 14th Amendment.